Book review plus giveaway of Backroads of Ontario (4th Edition) and The Cottage Bible (2nd Edition).
We are midway through spring now which means it's time we all start planning for summer holidays. If your summer plans include time spent exploring Ontario or relaxing at a summer retreat then you will be interested in two helpful guide books I recently had an opportunity to review – Backroads of Ontario and The Cottage Bible which are both published by Firefly Books.
We are a participant in the Amazon Services LLC Associates Program, an affiliate advertising program designed to provide a means for us to earn fees by linking to Amazon.com and affiliated sites. As an Amazon affiliate I earn from qualifying purchases.
This post may contain affiliate links. If you click an affiliate link and make a purchase then we receive a small commission at no additional cost to you.
Backroads of Ontario
Anyone who enjoys exploring beyond the province's cities and large towns will appreciate Backroads of Ontario. The fourth edition of the guide has been expanded and updated to include new attractions and the most current routes and directions. (There is now a revised and updated 6th edition of the book.)
The guidebook, which has been used by thousands of travellers to discover some of the lesser known places in the province of Ontario, now includes 24 distinct trips, each illustrated with photos and accompanied by an easy-to-follow map.
The 24 drives are categorized as Southwestern Ontario, Central Ontario, Eastern Ontario and Northern Ontario so you can choose drives that can be done in one day from your home or plan longer road trips around the province.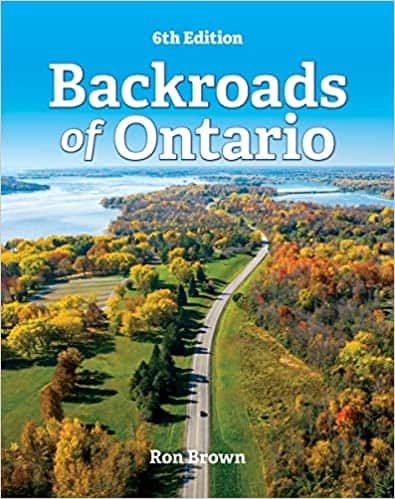 Buy Backroads of Ontario 6th edition on Amazon
Reading through Backroads of Ontario, I was surprised by the number of interesting drives in regions of the province that I know very little about.
One of the drives that I found most interesting was The Hidden Treasures of the Erie Shore Road which winds along the shore of Lake Erie from Port Dover to Port Stanley and includes charming small towns, an element of history and opportunities for bird watching in addition to the fabulous views along the lake. I have always wanted to visit Port Dover and never have despite the fact that it's not that far from where we live so this would be a perfect drive for us to plan on a summer weekend.
Another drive that I would like to try is Manitoulin's Haweater Trail which traverses the 120 km long island from tip-to-tip. We'll be spending time at a cottage on Manitoulin Island again this summer and I'm hoping to explore the island a bit more than we have in the past so this route provides some great ideas. Those are just a couple of my favourites but there are many more for you to choose from that will take you to some unexpected places in Ontario this summer.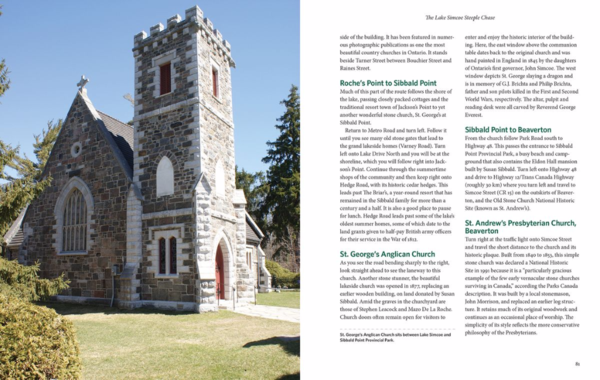 The Cottage Bible (2nd Revised Edition)
We recently inherited a cottage so I was quite interested to read through the 2nd Revised Edition of The Cottage Bible which is an essential reference for any cottage owner.
The book is ideal for new cottage owners like us but is packed with useful tips that even some experienced cottagers could find useful. Topics covered include Getting to Know Your Lake; Boating; Swimming; Fishing; Living with Wildlife; and Cottage Operations.
Buy The Cottage Bible on Amazon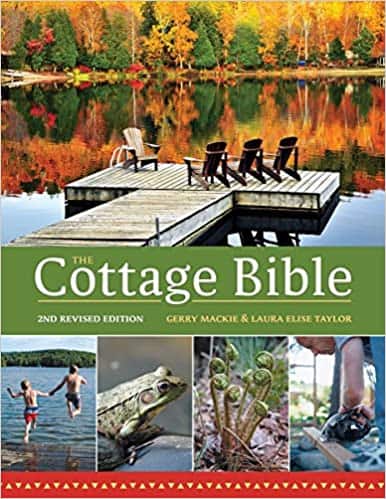 Within each of those chapters, authors share how-to guidance, advice on troubleshooting issues and problem-solving tips that will help take some of the stress out of cottaging or camping.
This includes tips on such topics as buying a cottage, weather prediction, lake health and water quality, shoreline erosion, maintenance tips for a safe well, septic systems, building a dock, living with wildlife, seasonal closing of the cottage, boating essentials, and repairing burst pipes.
This will be our first year opening the cottage so I have already read The Cottage Bible cover-to-cover and will be taking it with me when we head north on the May long weekend and keeping it close by as a handy reference there.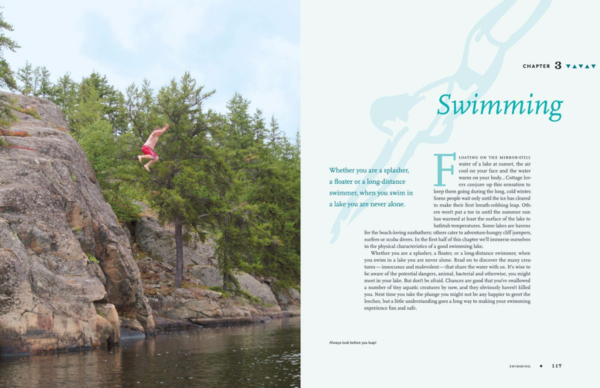 I was provided with copies of Backroads of Ontario and The Cottage Bible for review purposes. All opinions expressed here are mine alone. Photos courtesy of Firefly Books.