A guide to visiting Kuala Lumpur with kids including the best attractions for kids as well as practical tips for families visiting KL.
I'm delighted to welcome guest poster, Kirsi from Happy Go KL, to share her recommendations for families planning to visit Kuala Lumpur, Malaysia. Kirsi shares fun things to do in Kuala Lumpur with kids as well as the practical information that parents need for a successful visit.
We are a participant in the Amazon Services LLC Associates Program, an affiliate advertising program designed to provide a means for us to earn fees by linking to Amazon.com and affiliated sites. As an Amazon affiliate I earn from qualifying purchases.
This article may contain affiliate links. If you click an affiliate link and make a purchase then Gone with the Family may receive a small commission at no additional cost to you.
A Guide to Kuala Lumpur for Families
It is worth stopping in Malaysia's capital for a few days. For an Asian city it is orderly and modern, but still has hidden gems with plenty of character and old-word charm. It has some great sights and culture, and the hot days exploring the streets can easily be balanced with world-class indoor activities for kids. Traveling with kids is extremely easy in Malaysia, children are welcome virtually everywhere and there is a good variety of family-friendly places to see!
What to Know About Kuala Lumpur
The weather in Kuala Lumpur, colloquially called KL, is always hot and steamy. The seasons vary between less and more rainy, so be prepared for afternoon downpours especially between October and January.
The immediate centre of the city is quite walkable, and the rest can be easily navigated with taxis and public transport. KL residents despair with the perpetual traffic jams, but visitors can easily avoid peak hours in the morning and evening. Get a local sim card on your phone and download the Grap app – this is the easiest way to get around the city. The LRT and MRT trains are modern and work well if your destination is along the lines.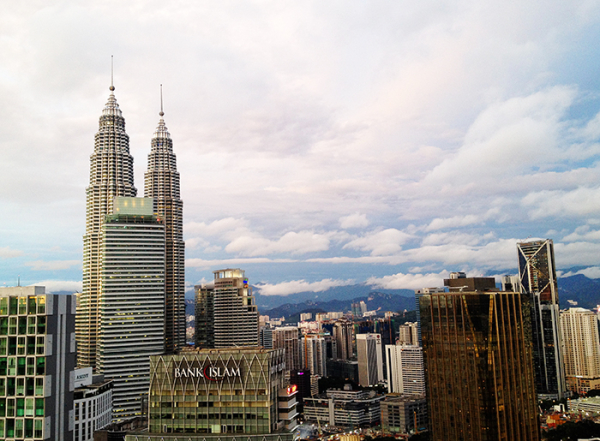 KLCC is the commercial heart of the city, and this is where you'll find the famous Petronas Twin Towers, some of the main attractions and plenty of high-end shopping. You should definitely venture outside of KLCC, though, to see some of the more exciting parts of the city.
Sightseeing with Kids in Kuala Lumpur
KLCC is the starting point for most visitors. The iconic Petronas Twin Towers are worth checking out during the day and at night, when they are lit and sparkle like diamonds. The park right next door has a huge playground and paddling pools, so bring a change of clothes and a towel. There are plenty of restaurants at the Suria KLCC shopping mall in the same building as the towers. You can also go up the towers, but you should book tickets online in advance to ensure the time slot you would like.
" rel="noopener" style="color: #00bfbf;" target="_blank" title="Petronas Twin Towers on TripAdvisor">Read reviews and book tickets for Petronas Twin Towers on TripAdvisor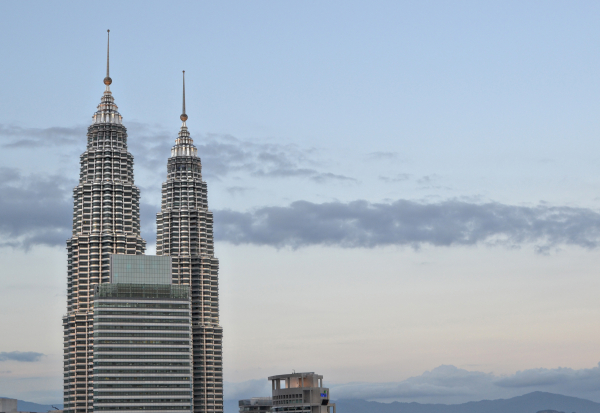 The Hop on, hop off bus is a good option for families. It takes you around the city and stops at major sights. Just don't hop on during the rush hour!
Kuala Lumpur Tower is an old-school tourist attraction that has fantastic views across the city. Those wanting to experience a lite version of a Malaysian rainforest, should enter the KL Forest Eco Park after visiting the tower: this small forest reserve has easy trails and a very cool canopy walk that is suitable even for the little ones. If you end up in the bottom of the hill, you can exit there and stop for lunch in one of the refurbished colonial buildings at Old Malaya on Jalan Raja Chulan.
" rel="noopener" target="_blank" title="KL Tower on TripAdvisor">Read reviews and book tickets for KL Tower on TripAdvisor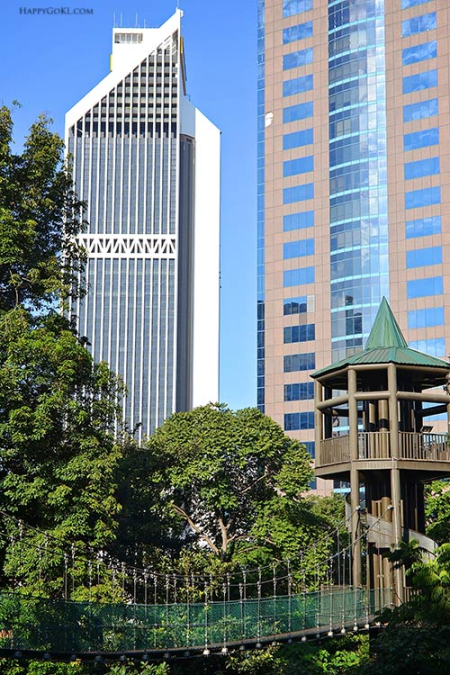 Chinatown is a must when in KL. It is slowly going through a facelift, and you can now find trendy (and air conditioned) cafés, restaurants and hostels there. More importantly though, you can still get a feel of life in the olden days and visit both a Chinese and Indian temple. The main stretch, Petaling Street, is now a busy open-air market selling fake goods, but take a step to the side streets and you can find something much more exciting. Central Market just around the corner has the usual souvenirs but also very clean toilets.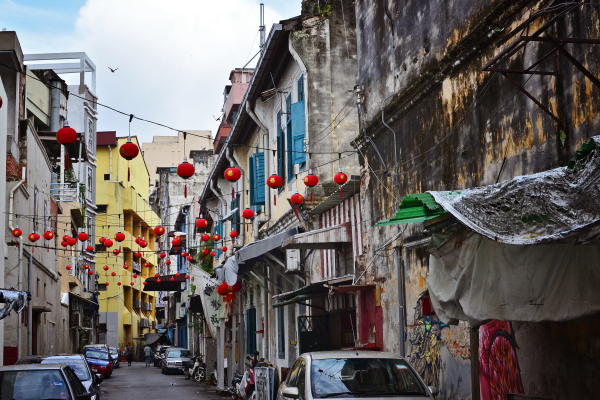 Batu Caves is a Hindu temple located in a limestone cave about 30 minutes by car from the city centre. The stairs, painted in all colours of the rainbow, are a popular backdrop for pretty Instagram photos. Batu Caves is well worth a trip but take into account the hot climb up the stairs.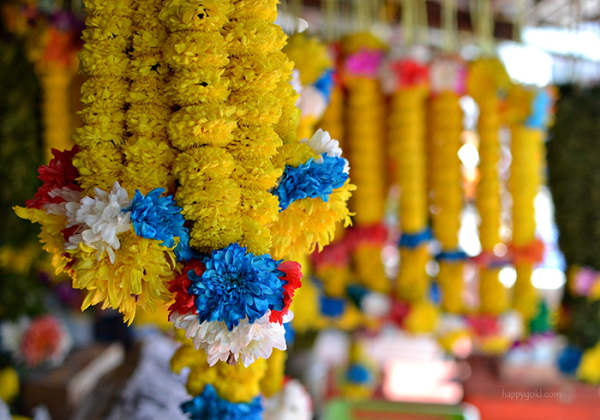 For a bit of culture, you can try the 1-hour long free cultural performance at the tourist office, MaTic, near KLCC. ILHAM Gallery is a great free gallery of modern art with changing exhibitions and occasional children's tours. Galleri Petronas at Suria KLCC is another free gallery worth checking out for Malaysia-themed exhibitions. The National Museum, Muzium Negara, is located near the central train station and has some good exhibitions on the history of Malaysia, suitable for kids interested in history.
Kids' Attractions in Kuala Lumpur
We all know that a successful family holiday has something for everyone. Luckily KL has plenty of activities dedicated to kids.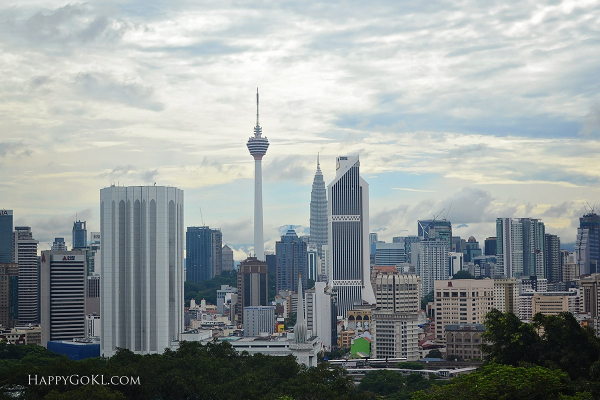 The little ones will enjoy visiting the Butterfly and Bird Parks in Lake Gardens. These open-air parks are pleasant and green and you'll get to meet many of the local creatures here. Lake Gardens itself is a huge green lung and has a great playground.
" rel="noopener" target="_blank" title="Kuala Lumpur Butterfly Park on TripAdvisor">Read reviews and book tickets for Kuala Lumpur Butterfly Park on TripAdvisor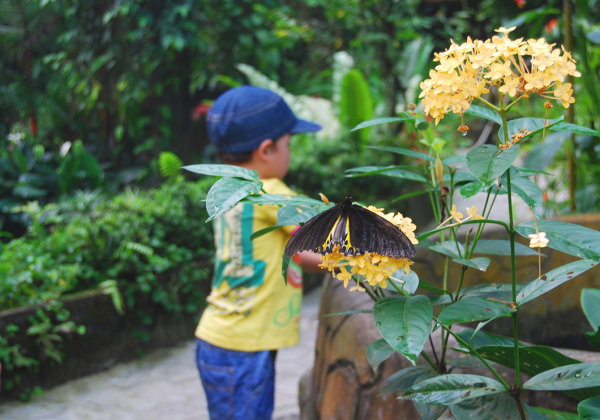 If you need some cool indoor venues to have a break from the heat, KLCC houses the Aquaria KLCC, a great place to admire sharks, turtles and other sea life while the sporty types will easily spend a day at SuperPark, located at Avenue K shopping mall across the road from KLCC. This indoor action park has great games, trampolines and other sports activities suitable for over 5s and adults alike.
" rel="noopener" target="_blank" title="Aquaria KLCC on TripAdvisor">Check reviews and book tickets for Aquaria KLCC on TripAdvisor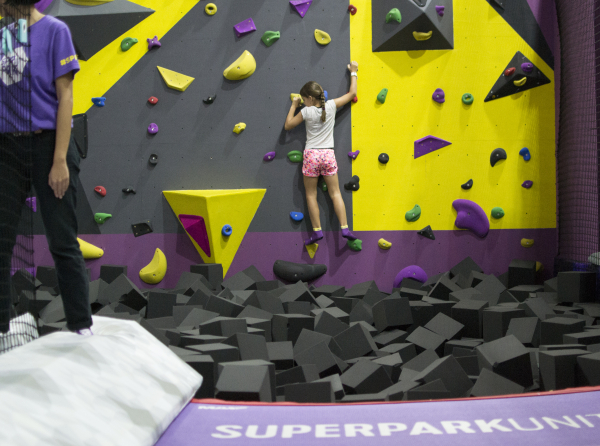 Petrosains Science Discovery Centre in Suria KLCC has plenty of buttons to push, as does the National Science Centre outside the city centre – the latter being the cheap and cheerful version but great fun, nevertheless.
" rel="noopener" target="_blank" title="Petrosains Science Discovery Centre on TripAdvisor">Check reviews and book tickets for Petrosains Science Discovery Centre on TripAdvisor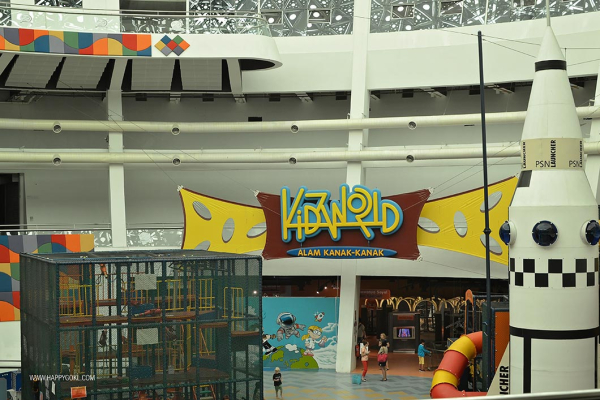 An easy taxi ride from KLCC will take you to KidZania. Primary school age kids will love this edutainment centre where they can learn all about different professions, earn money by doing jobs and spend it in the end of the day.
If the hot weather is getting to you, head out to Sunway Lagoon for a day out in the water park!
" rel="noopener" target="_blank" title="Sunway Lagoon on TripAdvisor">Check reviews and book tickets for Sunway Lagoon on TripAdvisor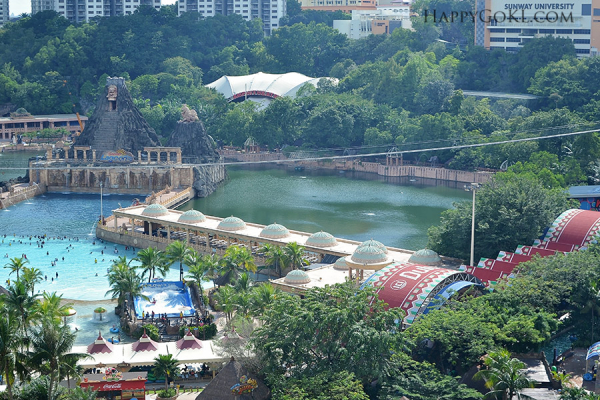 Practical Info for Families Visiting Kuala Lumpur
The Kuala Lumpur airport consists of two separate terminals: the main terminal (KLIA) and the low-cost terminal (KLIA2). These are connected by train. You can take the modern KLIA Express from either terminal to KL Sentral train station and grab a taxi to your final destination. Alternatively, you can take a taxi straight to your hotel – in this case purchase a prepaid taxi coupon right after customs. The journey time to the city centre using either method is about 45 minutes, more during peak traffic hours.
Nappies, formula and baby food are easily available in supermarkets across town. Most shopping centres also have department stores and baby shops that stock the usual baby equipment, in case you have forgotten something.
The city is not particularly stroller friendly, except for the immediate surroundings of KLCC. Take a lightweight stroller that you don't mind carrying on stairs and across huge potholes, commonly found on pavements. A carrier is a great idea for the tiny ones, though it can get hot.
Because the weather is hot and humid, it is recommended to book accommodation with a swimming pool. Hotels in KL are reasonably priced compared to many other Asian capitals. Make sure breakfast is included in your rate if you intend to eat at the hotel, it can be expensive if billed separately.
KL has restaurants to suit every palate. The local breakfast, roti canai, will please most kids, and you can always opt for fried rice or chicken rice. For inexpensive, local treats you can try visiting one of the food courts in the shopping malls, where everyone can choose something they like. Try visiting Jalan Alor in the early evening for the experience, and arguably, some of the best Malaysian street food found in KL.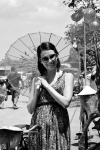 This post is written by Kirsi from Happy Go KL, the go-to site for families looking for information on Kuala Lumpur with kids and on family travel in Asia. Follow them on Facebook and on Instagram too!