Review of National Geographic's 100 Parks, 5000 Ideas by Joe Yogerst.
If you're planning travel in the U.S. or Canada and looking for travel inspiration then there's no better place to start than with National Geographic's recently-published 100 Parks, 5000 Ideas by Joe Yogerst. It should come with a warning label though because your travel bucket list is going to grow by leaps and bounds after reading this book!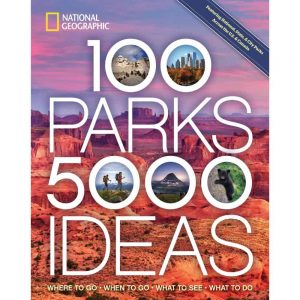 We are a participant in the Amazon Services LLC Associates Program, an affiliate advertising program designed to provide a means for us to earn fees by linking to Amazon.com and affiliated sites. As an Amazon affiliate I earn from qualifying purchases.
This post may contain affiliate links. If you click an affiliate link and make a purchase then we receive a small commission at no additional cost to you.
National Geographic's 100 Countries, 5000 Ideas is one of my favourite wanderlust-inspiring travel books so I was quite excited to hear about the release of this new publication focused on national, state, provincial and city parks in both the U.S. and Canada.
As in the previous book, this one provides information on where to go, when to go, what to see, and what to do and includes more than 250 stunning colour photos taken by National Geographic photographers.
It won't replace a guidebook but it is a great research tool when trying to narrow down your options and decide where to go next or just for browsing and daydreaming about all the beautiful destinations that you would like to visit one day.
I appreciate that the content of the book is organized geographically which makes it easy to plan stops for anyone considering a road trip through a particular region.
It's also great that the big name parks like Grand Canyon and Yosemite are included but many lesser known parks that readers might not have otherwise considered are as well.
There are even city parks like New York's Central Park, Boston Common and Mount Royal Park in Montréal included which demonstrates that it's possible to get outside and enjoy a park even when you aren't able to escape the city.
For each of the 100 must-see parks, there is expert information on how to enjoy the park to the fullest, practical information for visitors and fun facts about the destination.
The book also includes a number of themed Top 10 Lists such as Top 10 Spots for Winter Sports, Top 10 Wildlife Encounters, Top 10 Historical Landmarks and more which are interesting for anyone looking for a particular type of park experience.
This is an informative, beautifully illustrated book that you are sure to use as a reference in planning your travels in the United States and Canada for many years to come.
100 Parks, 5000 Ideas is available at Amazon and other retailers. As an affiliate, I earn from qualifying purchases.
About 100 Parks, 5000 Ideas
• Paperback: 400 pages
• Publisher: National Geographic (February 12, 2019)
Filled with helpful travel tips and beautiful National Geographic photography, this expert guide showcases the best experiences in the top national, state, and city parks throughout North America.
In the sequel to the best-selling 50 States, 5,000 ideas, National Geographic turns to the United States' and Canada's most pristine–and adventure-filled–national, state, and city parks with 5,000 ideas for the ultimate vacation. Showcasing the best experiences, both obvious and unexpected, each entry in this robust guide provides an overview of the park, detailed travel advice, fascinating facts, insider knowledge about wildlife, and expert tips for hiking, biking, camping, and exploring. From the geysers of Yellowstone National Park to the Everglades' Nine Mile Pond Canoe Trail and the stunning peaks of Banff and Jasper in Alberta, each page will fuel your wanderlust. Plus, explore the natural beauty tucked away in cities like New York's Central Park and Boston Commons, and find bonus parks with day-trip suggestions to nearby neighbors. Top 10 lists throughout highlight best-of destinations for river trips, monuments, panoramic views, beaches, and more. This comprehensive book provides all the inspiration and information you need to plan your next park visit–and make it a memorable one.
I was provided with a copy of this book for review purposes by TLC Book Tour.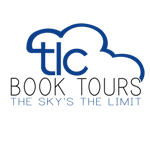 Reader Interactions