Isn't it funny how often some of our best travel memories revolve around food?  This was particularly so on a trip to France last summer when everyone in our family indulged in the famous French cuisine.
However, it wasn't just the delicious meals that we lingered over in cafés and restaurants that made an impression on my children.  Both of my daughters still talk about how much fun it was to buy food from the stalls at the outdoor market in Gordes – the bread was so much fresher and the fruit so much more juicy than when purchased in a grocery store.  
We laugh when we look at our photos and see how many of them have Katie walking around with a baguette in hand and it has become a family joke how Emma couldn't walk past a boulangerie or pâtisserie without announcing that she was starving.  And most of all we learned that food can be a bit like travel in that sometimes the anticipation is the best part.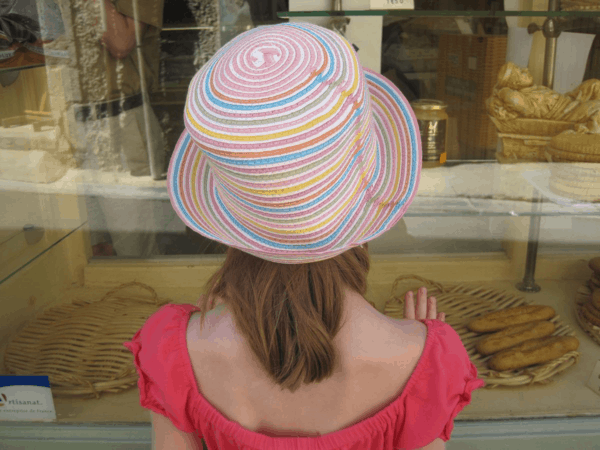 Emma peering in the window of a boulangerie in Ménerbes, France
Related Link
Two Weeks in Provence with Kids