There seems to be an entire industry out there devoted to providing tourists with tacky photo opportunities – you know the ones that a real "traveler" would never dream of taking.  Tacky or not, those photo ops are popular because they result in a fun souvenir and I'm not too proud to admit that our family has taken our fair share of these pics while traveling. 
Here are a few of our family's favourite tacky tourist photographs.  The first was taken in New York City after visiting the real Statue of Liberty.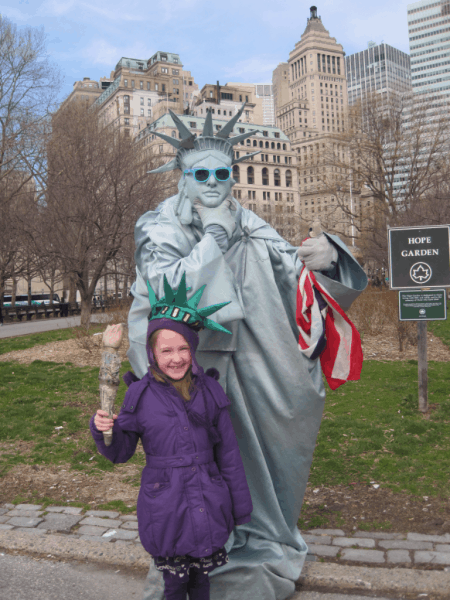 We met a very nice Viking in Copenhagen who posed quite happily with Emma – for a few kroner.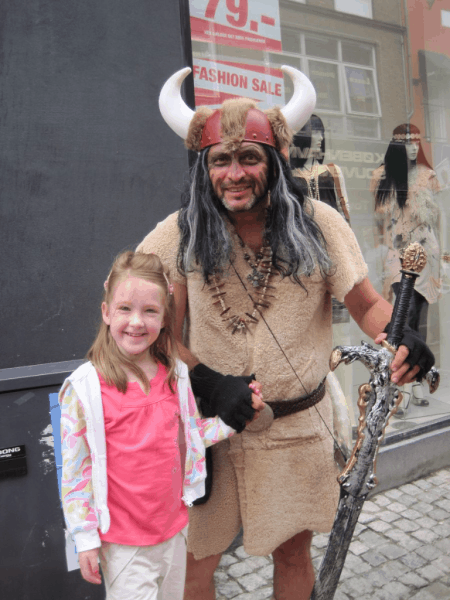 Outside The Winter Palace in St. Petersburg, Russia our family met Peter the Great and his wife Catherine who were busy taking photos with the crowds of summer tourists.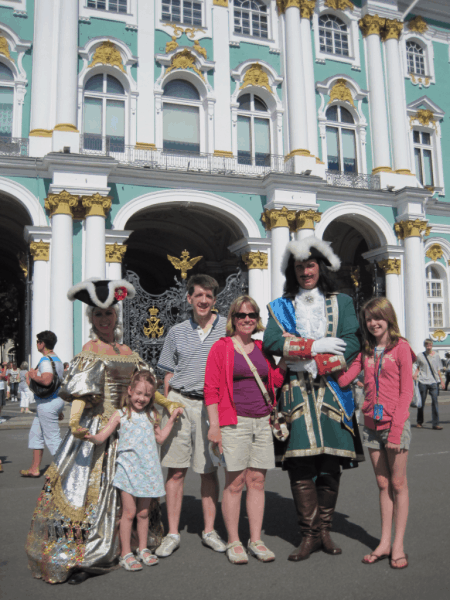 While visiting Rome, Italy this summer we saw several sketchy gladiators outside the Colosseum hamming it up for the benefit of visitors.  Emma insisted on having photos taken, however, Katie refused to have anything to do with them.  It seems that she has temporarily lost her willingness to embrace the tacky.  
They may be posed and they may not represent the best of the places that we were visiting but these photos do make us laugh – and that's important too! 
Related Links 
Copenhagen, Denmark Trip Report
St. Petersburg, Russia Trip Report
Have you liked our Facebook page yet? I post articles from the blog there as well as photo albums from our travels and other travel news. You may also subscribe to the free RSS feed or sign up for an email subscription to keep up-to-date on our travel adventures.