Kids traveling in Scandinavia are sure to be fascinated by trolls.
If you are heading to Scandinavia with kids then you are likely to come across trolls in the course of your travels. Trolls are the magical creatures of Scandinavian folklore that, along with elves and giants, co-existed with the Norse gods. The trolls dwelt in dark caves in the mountains or in the dark forests and were reputedly terrified of the sunlight. 
Stories about trolls, such as the Three Billy Goats Gruff, are a surefire way to get your kids interested in a visit to this part of the world as these stories have thrilled and terrified children for centuries. Trolls may be evil in the tales, or simply mischievous, and are known to disguise themselves as humans (although they can't hide their tails so be sure to check if you are suspicious that you may be talking to a troll).  
Trolls have become part of popular culture in Scandinavian countries, particularly Denmark and Norway, and troll figurines are highly sought-after souvenirs for travelers visiting these countries. Many believe that the purchase of such a troll will bring luck to its owner. 
In Copenhagen, we found these life-size trolls that were very popular with photographers and Emma enjoyed posing with them. We purchased a troll Christmas ornament in Oslo as well as a pair of particularly ugly figures to bring home as gifts for my nephews. And just like that the image of trolls became intertwined with the memories of our Scandinavian travels.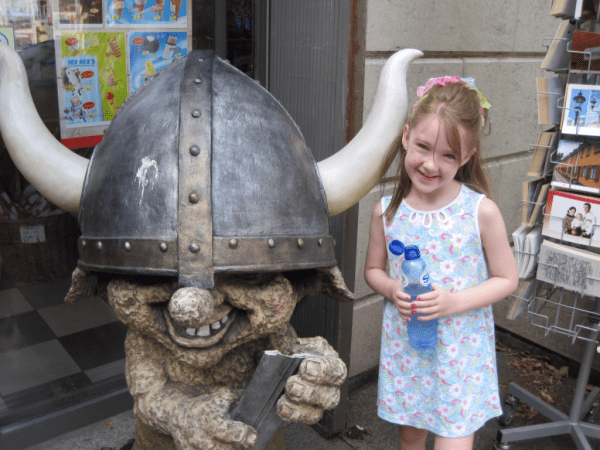 Emma and a Viking Troll in Copenhagen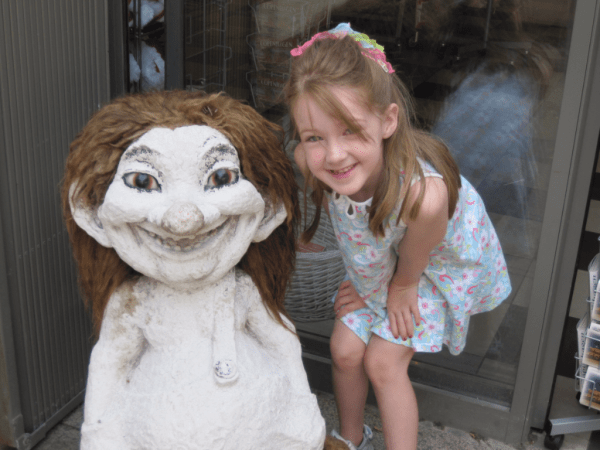 Emma with another troll in Copenhagen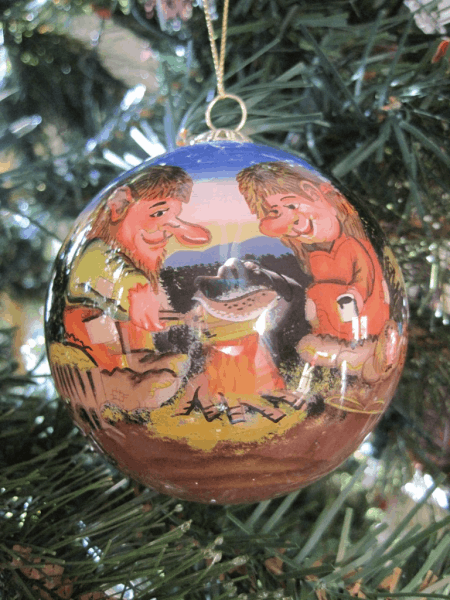 Related Links
Copenhagen and the Master of Fairy-Tales
Have you liked our Facebook page yet? I post articles from the blog there as well as photo albums from our travels and other travel news. Or, if you prefer, you can subscribe to the free RSS feed or sign up for an email subscription to keep up-to-date on our travel adventures.