Our growing collections of photos taken at Starbucks outlets around the world.
My daughter and I love Starbucks! The fact that I love my lattes won't surprise most but Emma's attachment might. It began when she was a wee baby and I carted her along to coffee dates at a local Starbucks. Before she could talk she would take my empty cup and inhale the aroma of coffee. To this day she will walk into Starbucks, take a deep breath and announce "it smells so good in here". I may have created a coffee addict before she's old enough to drink it!
Some time ago, Emma suggested that we take photos at every Starbucks that we visit when we are away from home and write a blog post about it. I'm always game for anything involving Starbucks so I agreed and we started making a conscious effort to snap a Starbucks photo when we are traveling. We also went back through our photo files to find the pictures that had been previously taken. This is our growing photo collection.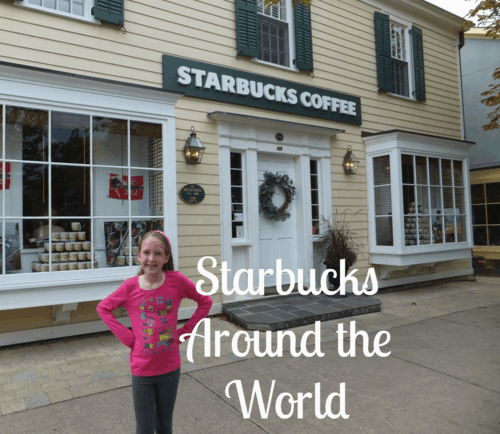 We enjoyed breakfast at a nearby Starbucks most mornings on our recent trip to Amsterdam. We loved all the comfortable seating and the fact that there was a library of books that customers could help themselves to if they needed reading material while enjoying a cup of coffee.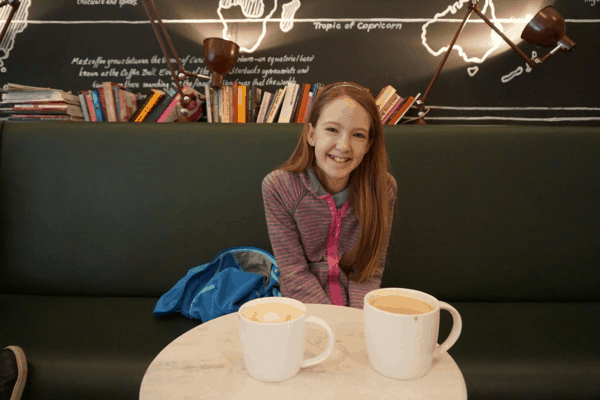 We discovered on our spring break trip to the Atlantis Resort in the Bahamas that it's difficult to go anywhere on the property without bumping into a Starbucks. This one is near the Mayan Temple water slides.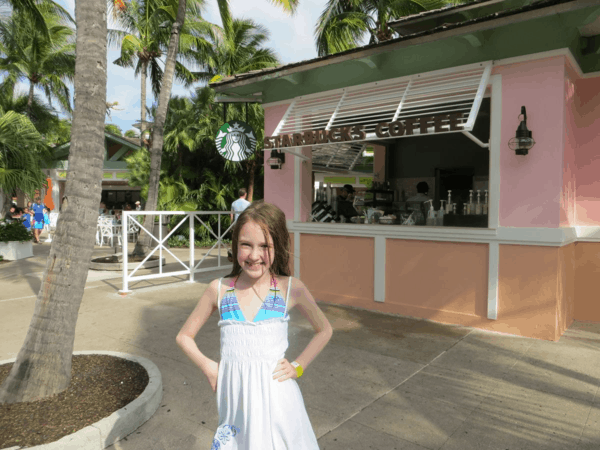 On a recent overnight stay in Toronto, we were wandering around the area of Old Toronto near St. Lawrence Market and decided that we needed a Toronto Starbucks photo for our collection.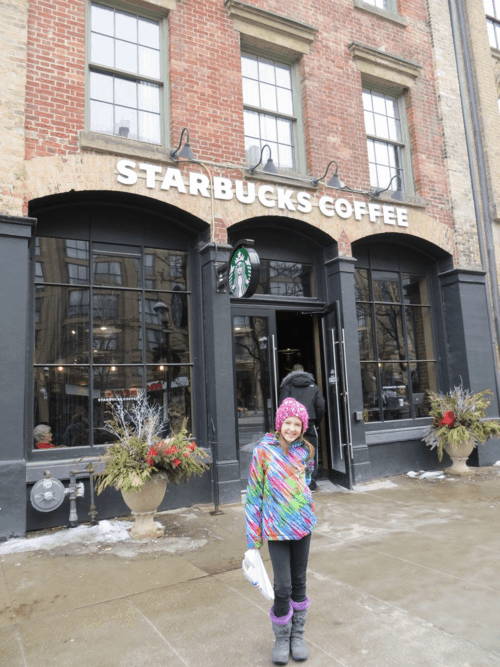 I recently visited Quebec City on my own so I didn't have a model for my Starbucks photo – not nearly as much fun!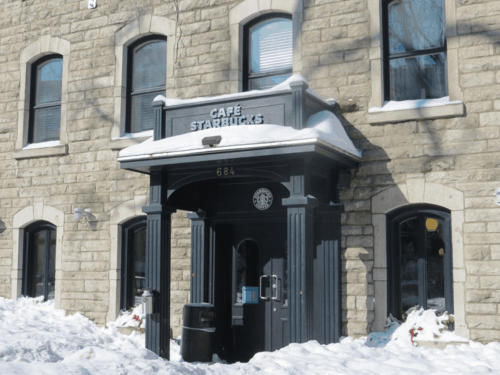 We were quite excited when we disembarked from the Crown Princess in Curacao and discovered that there was a Starbucks – even though it was so hot that I should have skipped the latte.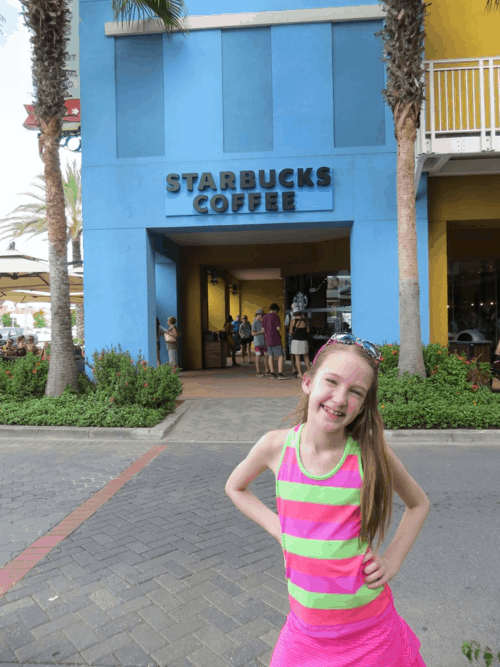 I don't know whether or not it's magical, however there's a Starbucks at the Warner Bros. Studio – The Making of Harry Potter Tour.
There's a Starbucks just outside the walls of Windsor Castle in the U.K. Do you think the Queen nips out for a caramel macchiato in the morning?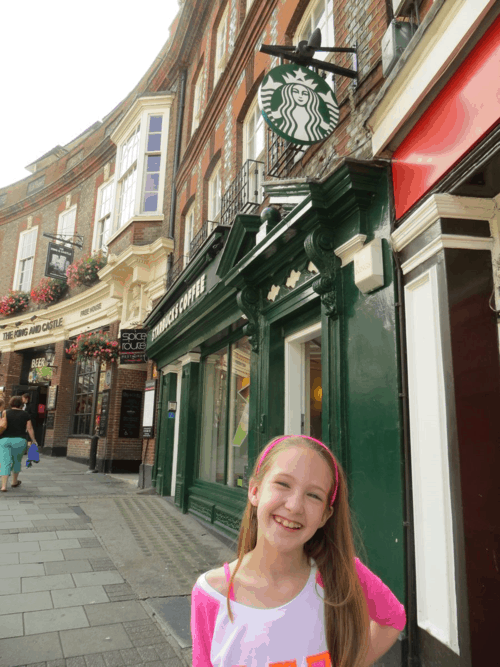 One of the great amenities of the Embassy Suites Chicago Downtown is the Starbucks next door – because I need my coffee that fast in the morning!
Even when getting away from it all at the Blue Mountain Resort in Collingwood, Ontario, it's still possible to get your Starbucks fix.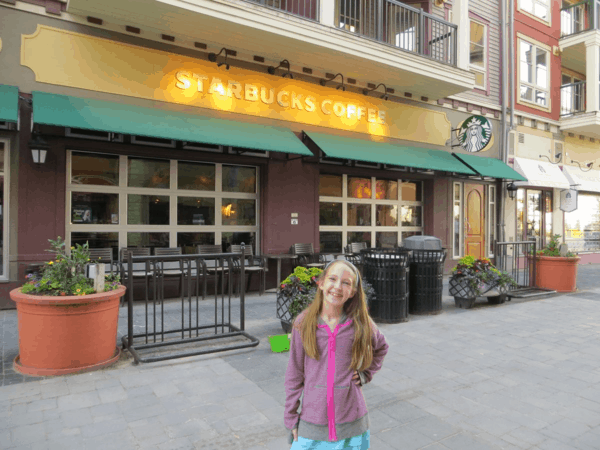 A little Starbucks refreshment in London, England.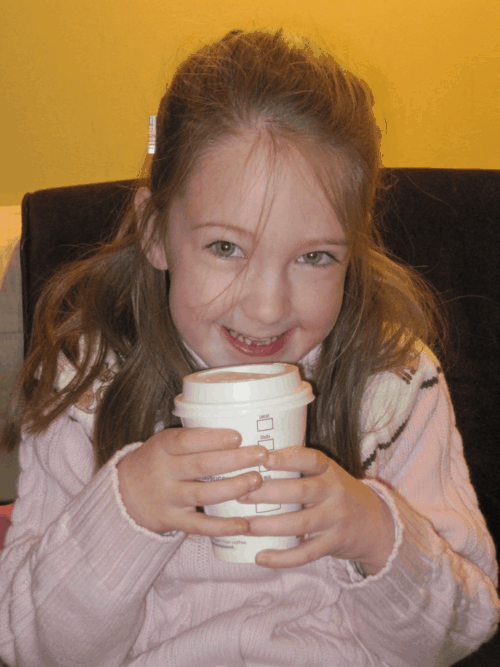 Enjoying my latte outside the Grand Bazaar in Istanbul, Turkey.
Sitting at the waterfront at the Starbucks in Kusadasi, Turkey with an incredible view of the Aegean Sea.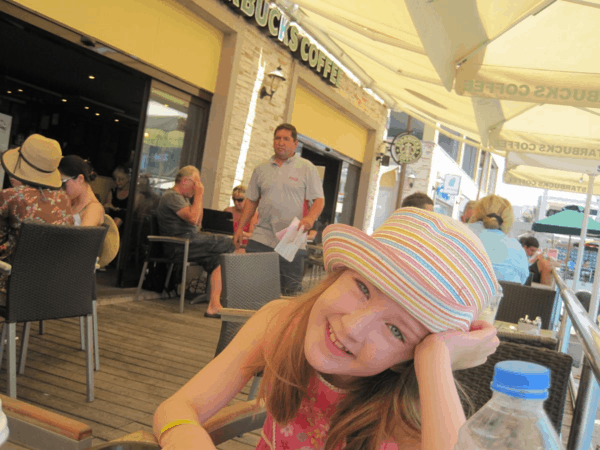 View of the Aegean Sea and waterfront from our seats at the Starbucks in Kusadasi.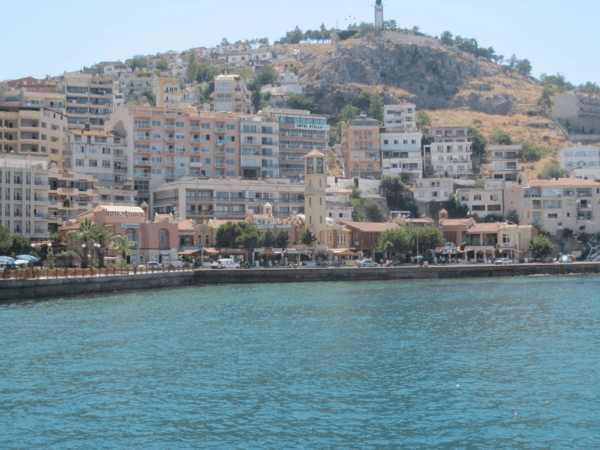 One of the many Starbucks that we found in our St. Germain-des-Prés neighbourhood in Paris, France.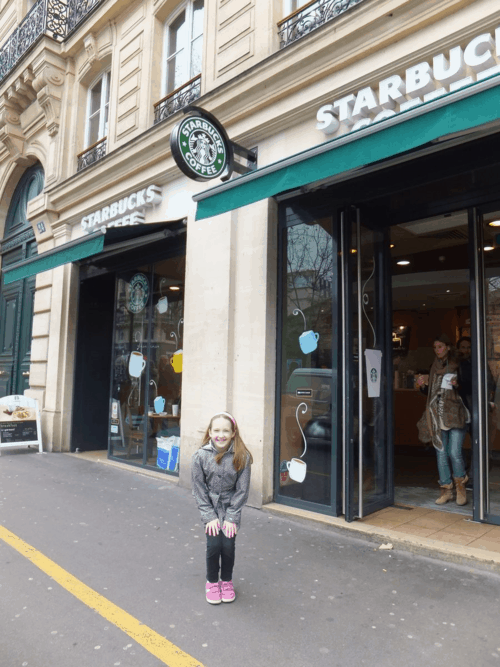 In Geneva, Switzerland.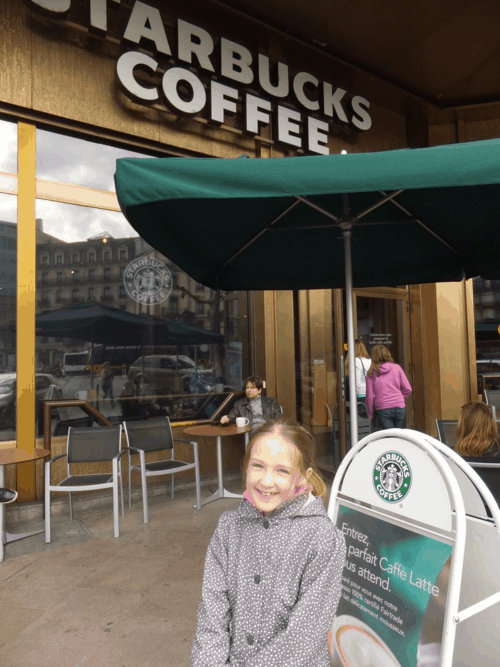 Enjoying the patio at the Starbucks located in the Lord Elgin Hotel just a short walk from Parliament Hill in Ottawa, Canada.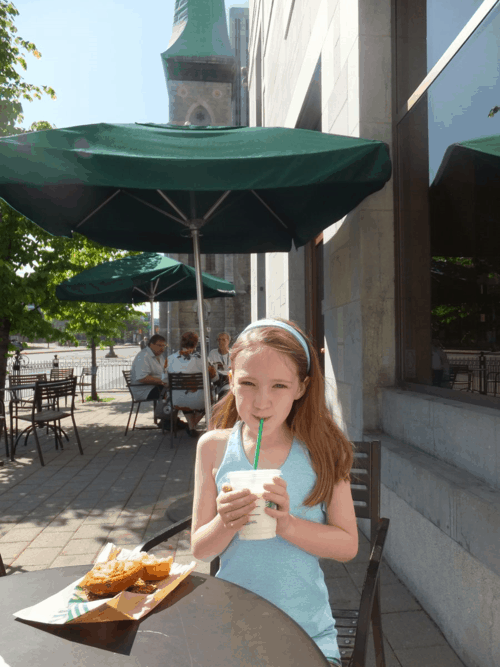 Starbucks in the Windy City (Chicago, USA).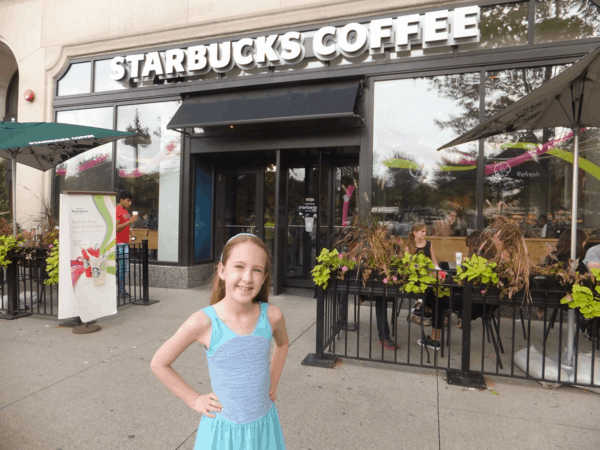 Starbucks with a view of the harbour and Signal Hill in St. John's, Newfoundland.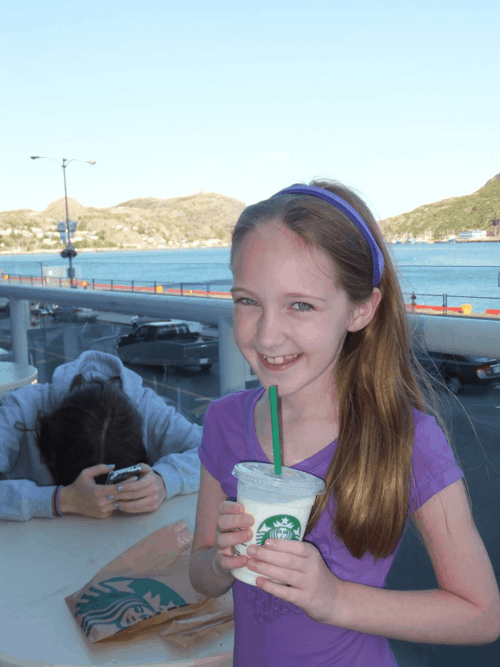 On the patio of the Starbucks located at the Halifax Marriott – a stone's throw from the Historic Properties of the waterfront in Halifax, Nova Scotia.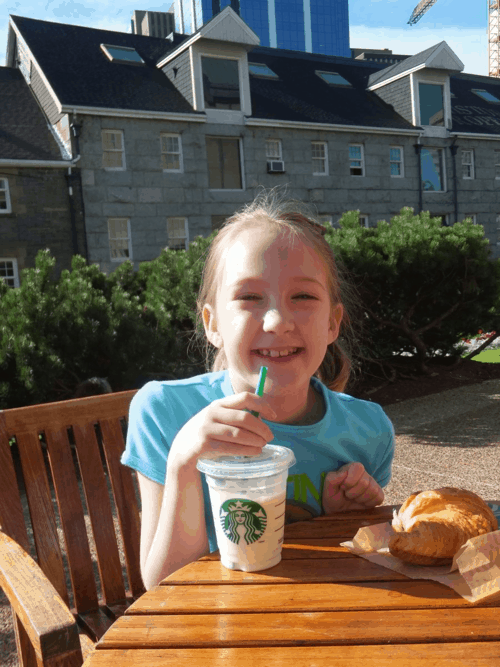 Downtown Charlottetown, Prince Edward Island.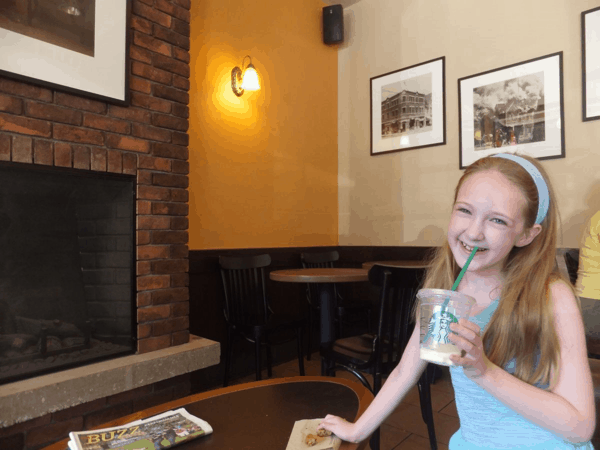 At the Champlain Place Mall in Dieppe, New Brunswick (near Moncton). We entered the Starbucks through Chapters bookstore in the mall and discovered that another door led into the Crystal Palace indoor amusement park.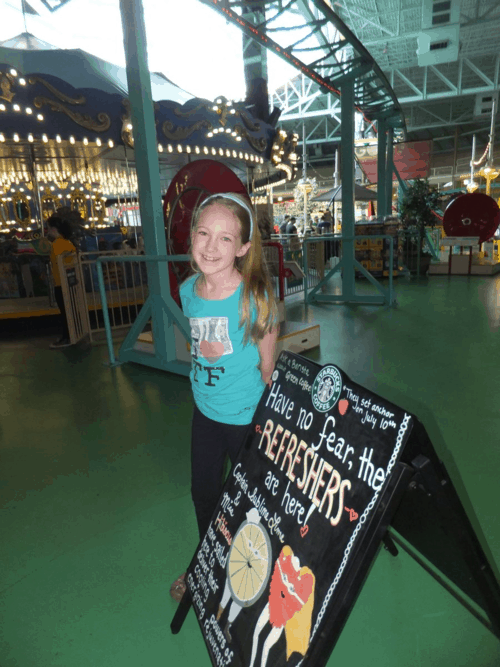 On Queen Street in the heritage district of Niagara-on-the-Lake, Ontario.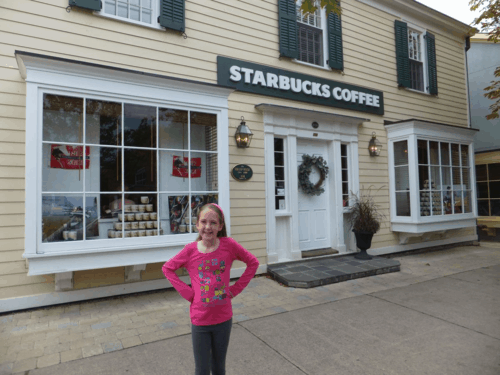 In the village of Kleinburg, Ontario near the McMichael Canadian Art Collection gallery.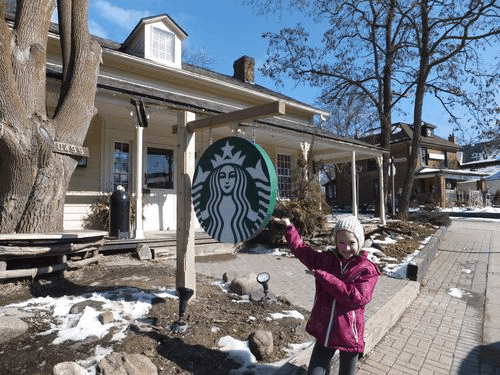 We were thrilled to disembark from our Disney Cruise ship in Cozumel, Mexico and discover a tropical Starbucks.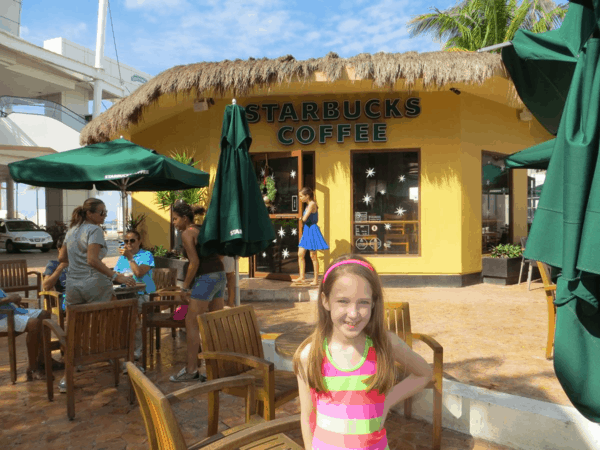 Outside Starbucks on Las Vegas Boulevard in Las Vegas, Nevada.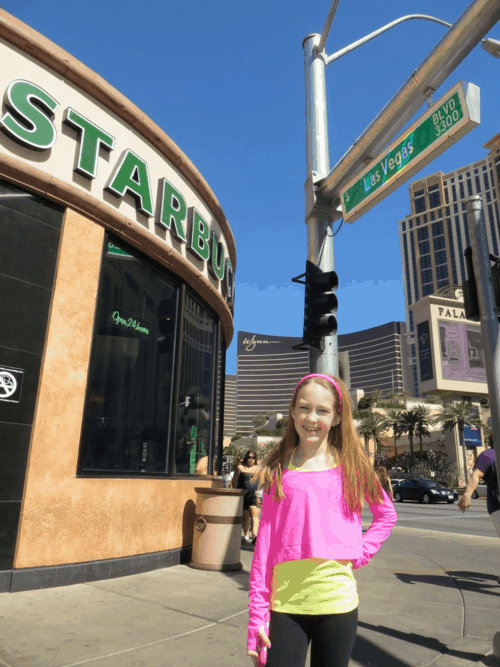 The Times Square Starbucks in New York City (and it took a fair bit of patience on Emma's part to continue to pose while I waited for the changing neon sign behind her to read "Times Square").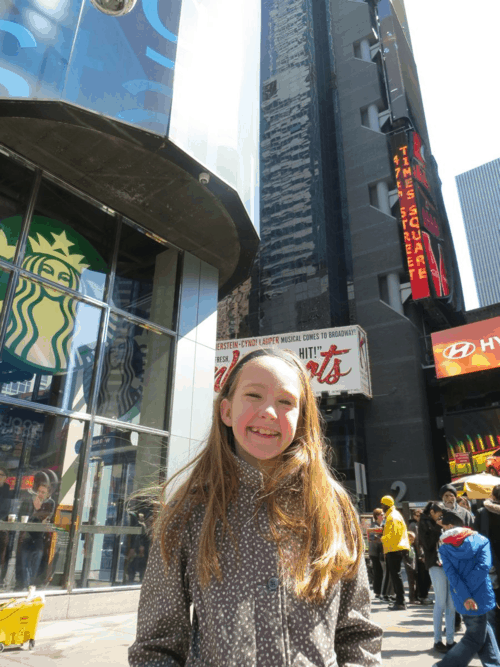 Have you liked our Facebook page yet? I post articles from the blog there as well as photo albums from our travels and other travel news. You may also subscribe to the free RSS feed or sign up for an email subscription to keep up-to-date on our travel adventures.