Additions to our Christmas ornament collection from travels in 2013.
During the holiday season each of the last two years, I have shared photos of some of my favourite Christmas tree ornaments that we have collected as souvenirs over our years of family travel. This year I'm sharing the new additions to our collection from our 2013 travels.
With the number of ornaments that we collect each year, I'm starting to worry that I will have to put up a second tree in order to accommodate them all!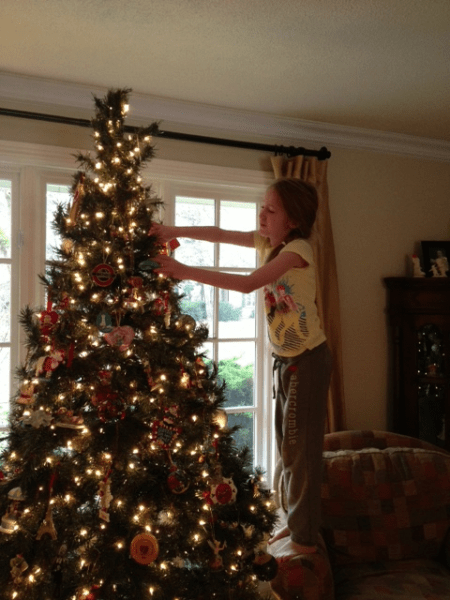 We rang in 2013 aboard the Disney Magic on a Caribbean cruise and brought back two mementos from the ship – a Captain Mickey ornament and a glass ball commemorating New Year's 2013 aboard the Magic. (We also picked up a Cowgirl hat for the tree in Houston, Texas where we spent the night prior to embarking in Galveston. It might be cheating a bit to include it since I technically bought it in 2012 but it's new to our tree for 2013.)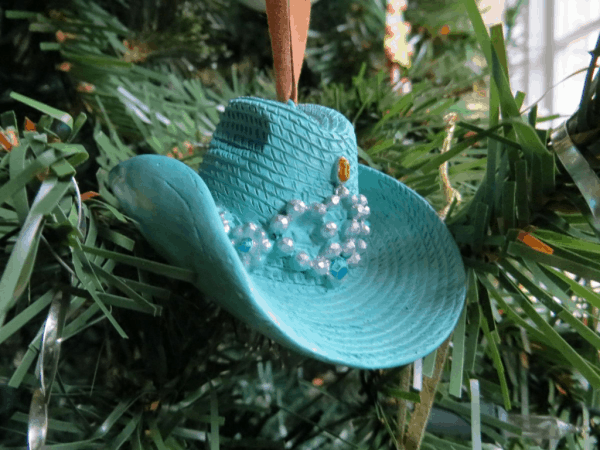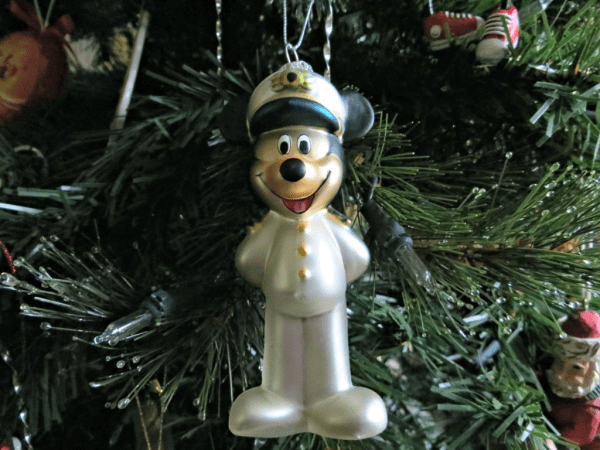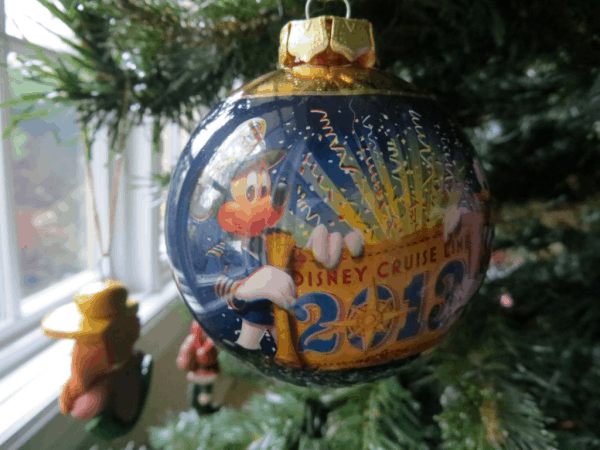 The two ports-of-call on our cruise were Georgetown, Grand Cayman and Cozumel, Mexico. We had been to the Cayman Islands before and already had an ornament from there but we acquired a very colourful new bauble for the tree while shopping in Cozumel.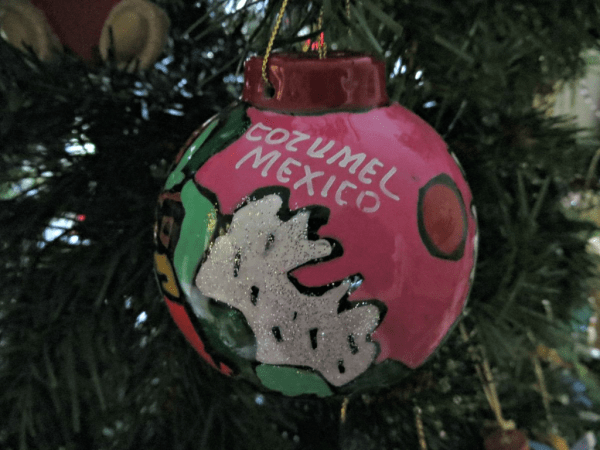 During our spring break in March, Katie went to Ecuador but didn't think to bring back an ornament for the tree. The rest of us went to Las Vegas though and we brought back an ornament from the incredible Cirque de Soleil show that we saw while we were there – The Beatles: Love.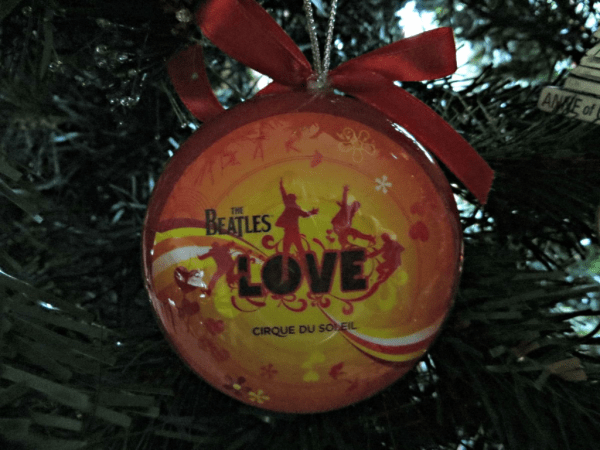 While we were in Vegas, we also road-tripped to the Grand Canyon for a couple of days and found this.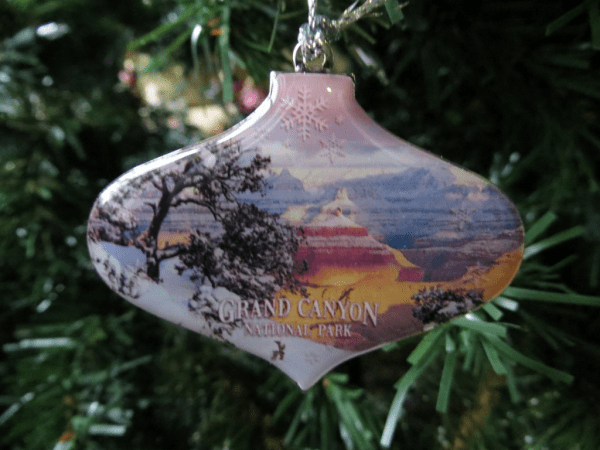 On the day that school wrapped up for the summer holidays, Emma and I headed north to spend two nights at Blue Mountain Resort in Collingwood where we discovered that it is now the perfect four-season getaway for families.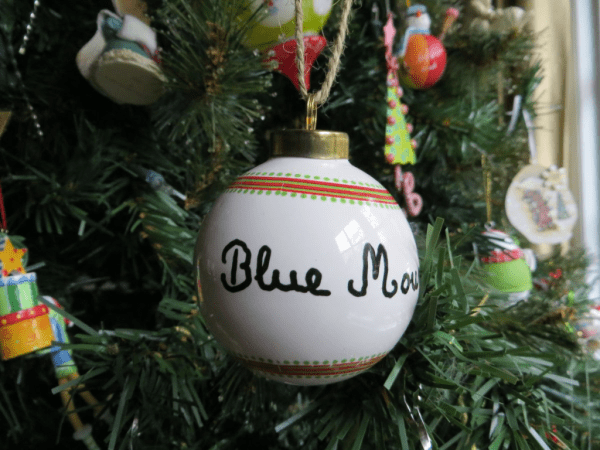 My husband and I have been visiting Stratford, Ontario's Shakespeare Festival every summer since 1993 and started attending shows with our daughters there when Katie was 4 years old in 2001. That's a lot of trips to Stratford so imagine my surprise when I realized that we do not have a Stratford ornament on our tree. We made that right on one of the three trips that we made there this summer.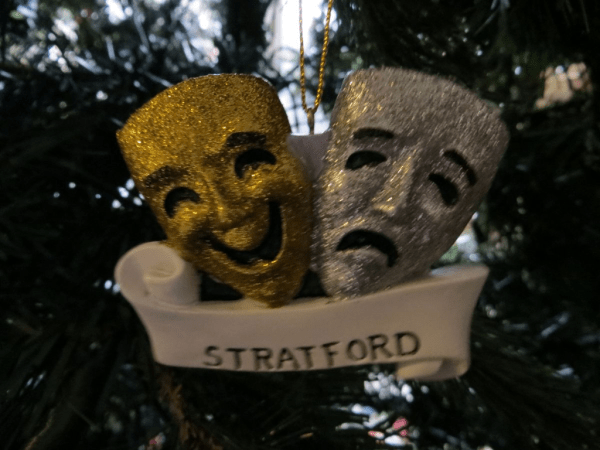 At the end of the summer we traveled to London, England for 9 days of fun seeing the sights, enjoying the city and attending a few shows in the West End. We also found time for a couple of day trips including one to Stratford-upon-Avon to visit the Shakespeare Houses. The Bard himself now hangs on our tree as a reminder of the day.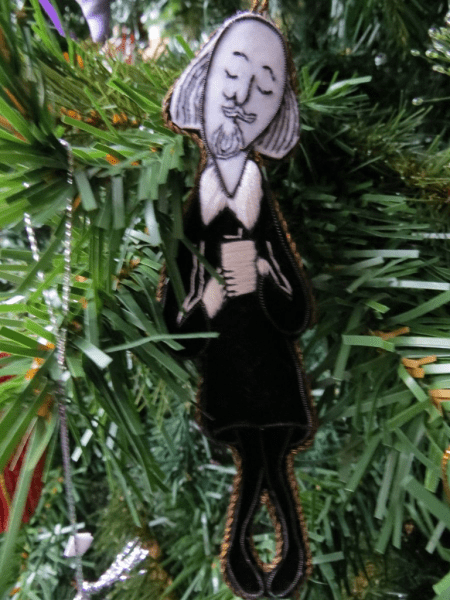 This past weekend, Emma and I traveled to Jamaica to spend a couple of nights at Beaches Negril and we brought back this souvenir of our trip – the final ornament to be added to the tree for 2013.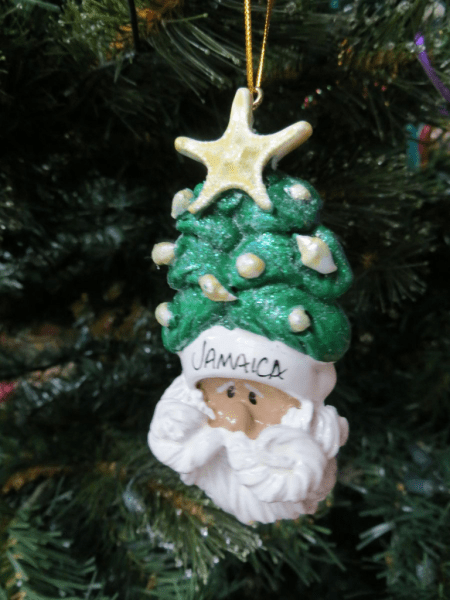 Hopefully 2014 will bring more travel adventures and more ornaments for my collection!!
Related Articles
Holiday Gift Guide: The Best Books for Travelers
Christmas Ornaments as Travel Souvenirs