A review of Yosemite: The Complete Guide by James Kaiser.
We have been fortunate to visit a few National Parks in the U.S. and Canada but there are still several more that I would like to visit and Yosemite National Park is at the top of that wish list.
Planning a trip to a park as vast as Yosemite can be overwhelming though without the help of a good guidebook. I recently had the opportunity to review Yosemite: The Complete Guide by James Kaiser and found it to be an excellent resource on the park.
This post may contain affiliate links. If you click an affiliate link and make a purchase then we receive a small commission at no additional cost to you.
We are a participant in the Amazon Services LLC Associates Program, an affiliate advertising program designed to provide a means for us to earn fees by linking to Amazon.com and affiliated sites. As an Amazon affiliate I earn from qualifying purchases.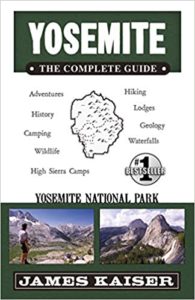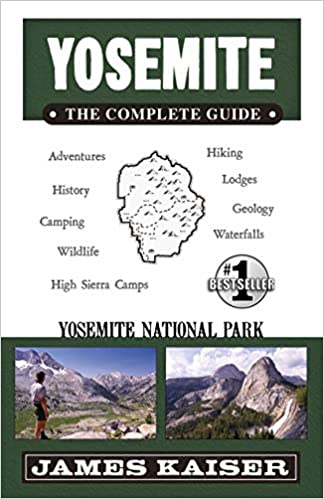 James Kaiser is an award-winning travel writer and photographer who is the author of several guidebooks including Yosemite: The Complete Guide. Each guidebook was written based on extensive experience and in-depth research – he spent three years writing this guide to Yosemite National Park!
Read The Best Family Adventures in Yosemite National Park
Over the course of those three years, James experienced the park in each season hiking the trails, camping and talking to the experienced rangers who are most familiar with Yosemite. The result is a guidebook filled with information and expert tips to help readers make the most of whatever amount of time they have to spend in the park.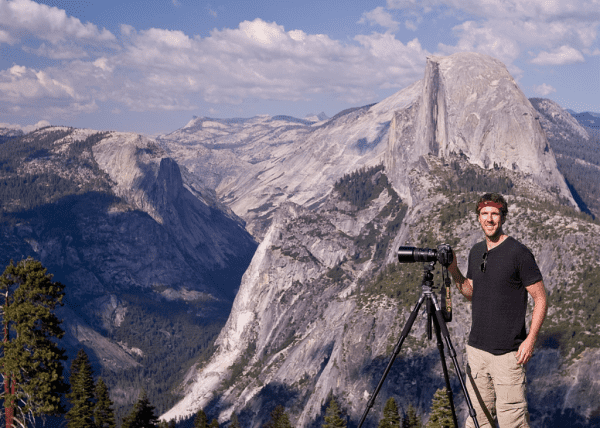 Yosemite National Park, in California's Sierra Nevada Mountains, is well-known for its waterfalls, Yosemite Valley, the granite cliffs of El Capitan and Half Dome and its groves of ancient sequoia trees. The park stretches over nearly 1,200 square miles which is a lot of ground to cover but this guidebook does touch on pretty much everything that one could possibly want to know prior to visiting Yosemite from the general to the specific.
I love background information about a destination so particularly enjoyed reading about the geology, ecology, and wildlife of the park as well as the history of Yosemite which has been an officially protected wilderness area since 1864. The guidebook also includes general tips on getting to Yosemite National Park, entrance fees, information on getting around the park and basic rules about how to avoid encounters with black bears and what to do if you do cross paths with a bear.
The guidebook is illustrated with gorgeous coloured photos taken throughout the park that will convince anyone who is only in the "thinking about it" stage of planning that they need to visit Yosemite to see the natural beauty for themselves.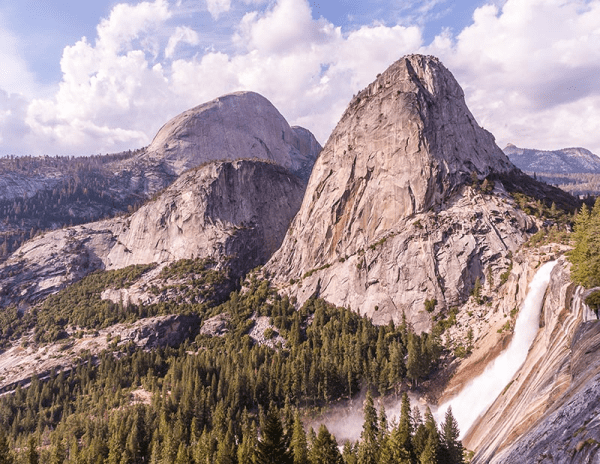 Once you understand the background of Yosemite then you will want to start planning how to spend your time in the park. A visitor could easily spend a month in a park this size without running out of things to do so the first step will be narrowing down the choices using the information provided in the guidebook.
If you are keen to hit the highlights, the book includes a list of Yosemite's Top 5 Waterfalls, Hikes, Adventures and Viewpoints that are a good place to start. The guidebook also includes detailed information on the adventure activities available in the park (hiking, rock climbing, High Sierra Camps, winter sports, and river rafting) as well as information on the sights and hiking trails in Yosemite Valley, Glacier Point Road, Tioga Road and Tuolumne Meadows.
The hikes that are listed range from short fairly easy hikes of 1-2 hours to strenuous multi-day hikes. The information provided includes a summary of the hike, the distance, difficulty, hiking time and elevation change as well as a detailed trail map that will assist prospective visitors in choosing the hiking trail that suits them best.
Dining options and picnic areas in Yosemite Valley are listed as well as some of the lodging choices including the canvas tent cabins of Curry Village (now known as Half Dome Village) and the luxurious Ahwahnee Hotel (now known as Majestic Yosemite Hotel). The author's website has an extensive list of Yosemite hotels and lodges that includes hotels and lodges both within the National Park and in nearby towns that will help readers decide on accommodations for their visit.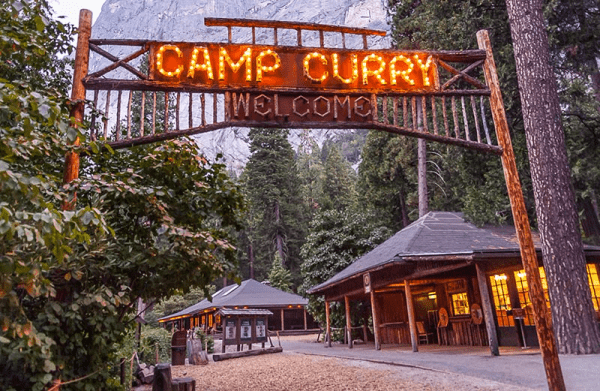 If you are planning and trip to Yosemite National Park then this well-researched guidebook is the best place to start. Reading it has inspired me to plan our own family trip to Yosemite as soon as possible.
Yosemite: The Complete Guide is available for purchase on Amazon. James has also written guidebooks on Grand Canyon National Park, Acadia National Park, Joshua Tree National Park, Zion National Park, Rocky Mountain National Park and Costa Rica all of which can be purchased on Amazon as well.
As an Amazon affiliate I earn from qualifying purchases.
I received a copy of Yosemite: the Complete Guide for review purposes.
Pin This For Later