Hong Kong is the ideal city break for families with teenagers since there's so much to do that they can't possibly get bored! This list of 10 amazing teen-friendly things to do will help parents plan the perfect visit to Hong Kong with their kids.
I'm delighted to welcome award-winning travel blogger Robert Schrader from Leave Your Daily Hell to share his recommendations on the the coolest things to do in Hong Kong with teenagers.
We are a participant in the Amazon Services LLC Associates Program, an affiliate advertising program designed to provide a means for us to earn fees by linking to Amazon.com and affiliated sites. As an Amazon affiliate I earn from qualifying purchases.
This post may contain affiliate links. If you click an affiliate link and make a purchase then we receive a small commission at no additional cost to you.
With its countless skyscrapers, strobing neon lights and 24/7 energy, Hong Kong is the picture of the quintessential "big city," perhaps behind only New York and Tokyo. However, in spite of its huge population and nonstop action, Hong Kong is incredibly safe. In 2011, in fact, it had the lowest homicide rate in the entire world, with just 0.2 murders per 100,000 people.
This reason alone makes Hong Kong an ideal city break for families with teenagers—the less trouble there is somewhere, the less they can get into! Here are 10 amazing things to do in Hong Kong with teenagers.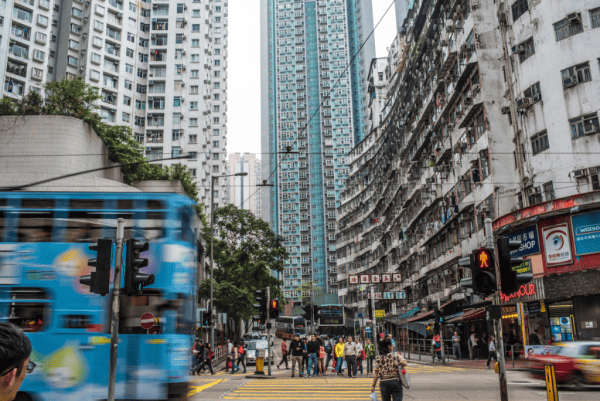 1. Eat Food on a Stick
Regardless of where in the city you stay, an essential part of any Hong Kong itinerary is heading to the area around Kowloon's Tsim Sha Tsui MTR station and diving into the street food scene. There are too many treats to mention in one blog post, but a great first stop is the Wah Kee snack food shop, where you can try a number of Hong Kong snacks, including its famous "fish balls," on a stick, a serving style that's always a hit with teens.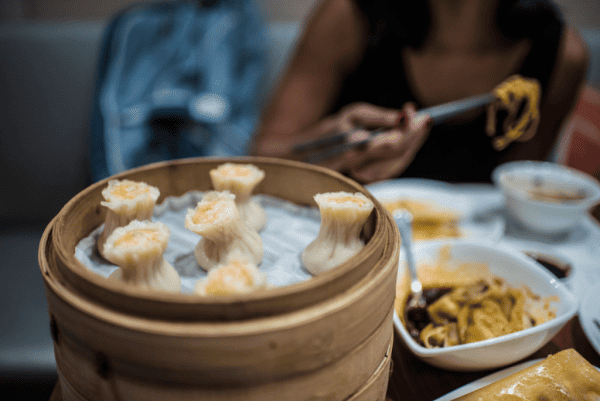 2. Bathe in a Sea of Neon
Speaking of Tsim Sha Tsui, it's one of the best places in Hong Kong to see the city's mesmerizing neon sights by night. Other places your teenage can practice their night photography skills include Mong Kong (which is also a great street food destination, to hearken back to #1) and the Sheung Wan area of Hong Kong Island, which sits just over Hong Kong Harbour from Kowloon.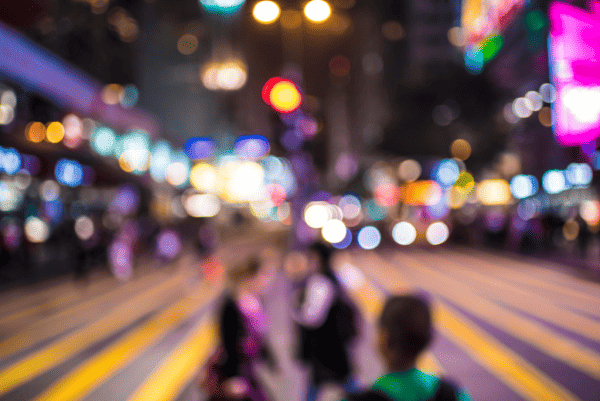 3. Ride the Star Ferry
Speaking of Hong Kong Island (do you see how well-connected everything in this post is?), traveling between here and Kowloon can be one of your teenager's greatest Hong Kong adventures. For just a few Hong Kong dollars, you can board a vintage steam ship and travel across Hong Kong Harbour in a matter of minutes. In Hong Kong, sometimes, the journey is the destination!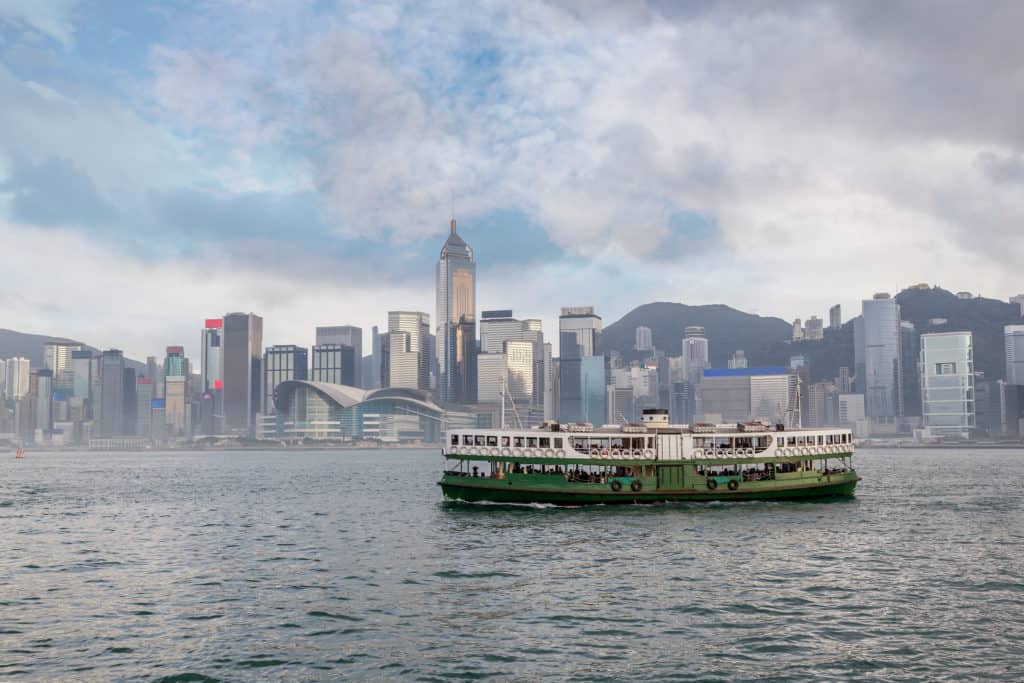 4. Chill Out at Chi Lin Nunnery
Hong Kong is safe and full of amazing food, but can sometimes become a bit too stimulating. One place you can take your teenage kids to chill out is the Chi Lin Nunnery, a public Buddhist garden and temple located just a few minutes from central Kowloon by Metro. Just head to Diamond Hill station and walk about five minutes to enter a sea of tranquility in the middle of the madness!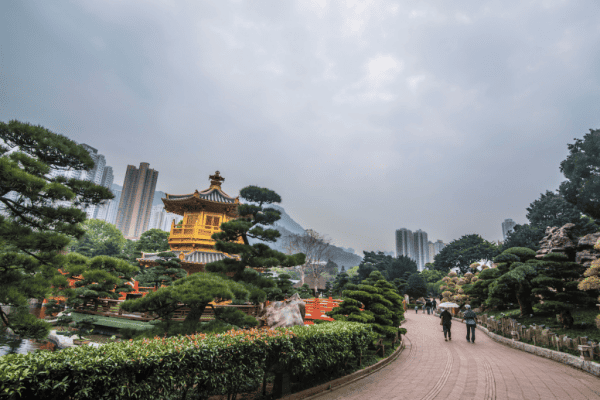 5. Work Up a Sweat in the Mid-Levels
Another way to combat the sometimes overwhelming level of energy Hong Kong gives off is burning some calories. While Hong Kong's government has installed escalators in the hilly "Mid Levels" neighborhood of Hong Kong Island, one fun way to spend time with active teenagers is walking through the steep staircases that slink between the streets of the high-altitude residential area.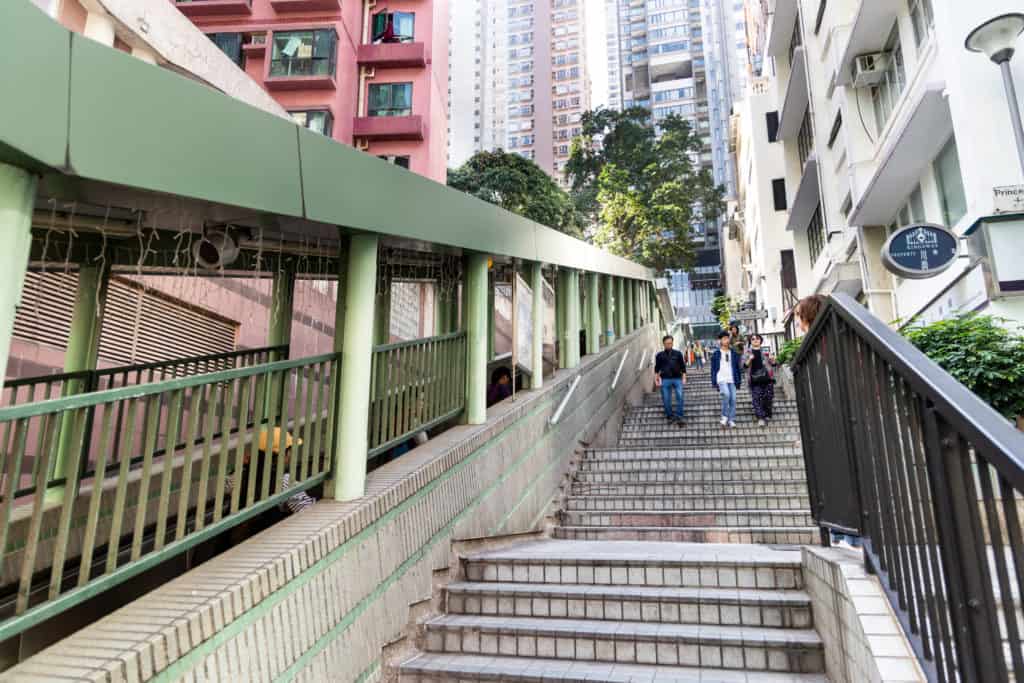 6. Day-Trip to Lantau Island
There's enough within Hong Kong's core to keep you busy for days or even weeks. But if you've got an adventure-loving teenager, head to the Central ferry terminal of Hong Kong island and board a boat bound for Lantau. Among other attractions here are the so-called Big Buddha (which is officially known as Tian Tan) and Tai O, an old fisherman's village.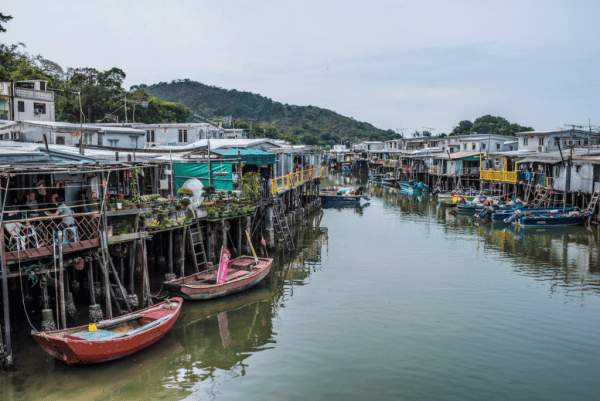 7. Have a Michael Bay Moment
I'll concede right away "Michael Bay" might not be an obvious reference for teens these days. Regardless, the view you enjoy when you look up inside the courtyard of the Yick Fat building in Quarry Bay is iconic. Other obscure attractions you can enjoy include Lai Tak Estates, a pair of cylindrical towers in Causeway Bay and the 10,000 Buddhas Monastery, located a bit past Chi Lin Nunnery near Sha Tin MTR station.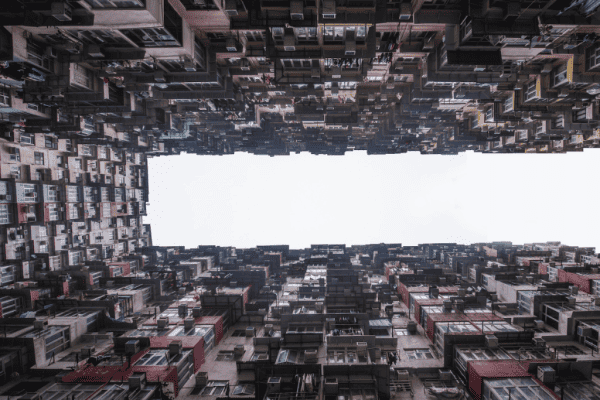 8. Get a Wardrobe Upgrade
Hong Kong might be one of the most expensive cities in the world for lodging, but its tailor shops are extremely cheap. For example, you can get custom men's shirts for 300 HKD (or less) each at many shops near the Chungking Mansions in Tsim Sha Tsui. Women's tailoring can be similarly affordable, so if your teen has upcoming formal event, consider visiting a Hong Kong tailor together.
9. Scale Victoria Peak
OK, maybe not "scale"—you can get an Uber or taxi to the aptly-named Peak Tower, or even ride a vintage funicular to the top. Regardless of how you get here, you'll enjoy one of the best night views in the world, with the hundreds of skyscrapers of both Hong Kong island and Kowloon glittering and gleaming beneath your feet.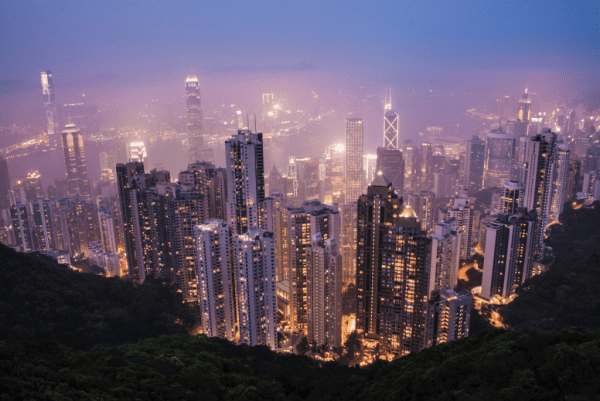 10. Walk Along the Avenue of Stars
Although you will some find some monuments to Hong Kong celebrities along this waterfront promenade in Kowloon, the true "stars" most people see here are the glittering skyscrapers of Hong Kong Island. If it's a clear day (which, to be fair, can be rare in Hong Kong), come here just before sunset to watch the sky change color as the skyline lights up! This iconic view will ensure your teenagers come back to Hong Kong as adults.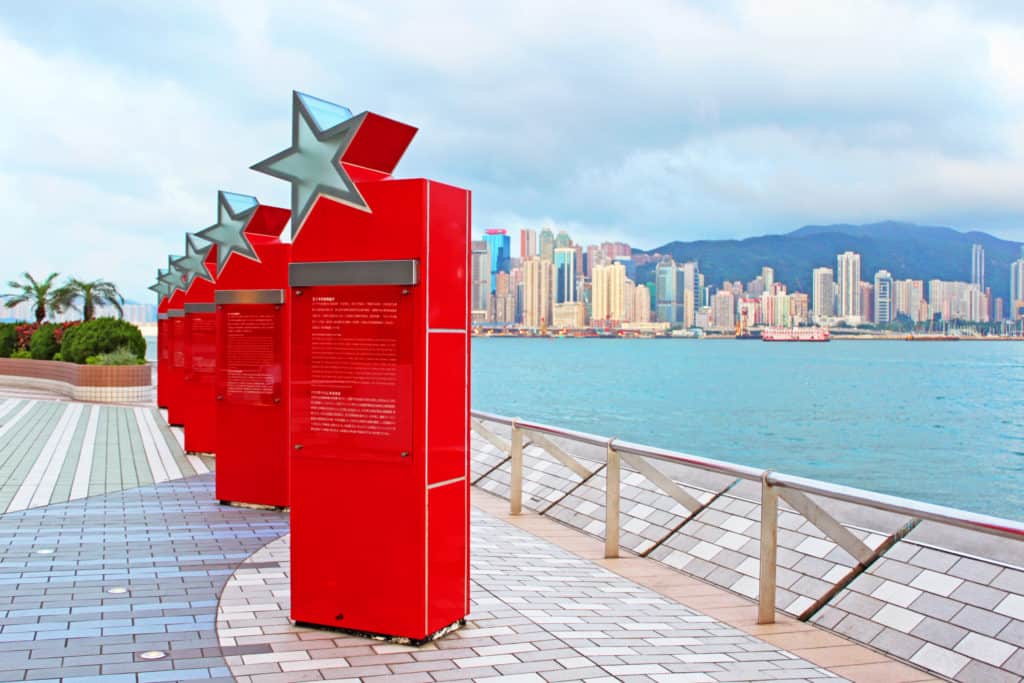 The Bottom Line
Hong Kong can seem overwhelming, especially if you plan to travel with kids or teenagers. However, as these amazing (and teen-friendly!) Hong Kong activities prove, the only thing to fear is that you won't want to leave. Whether you savor street-food-on-a-stick, traipse through tranquil nunneries or enjoy some of the world's best urban panoramas, Hong Kong is like nowhere else in the world. Your teens might even take their own teen children there, someday.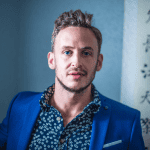 Robert Schrader
Robert Schrader is a writer and photographer who never made it to Hong Kong as a teenager—his first trip to the territory took place when he was 25! Read more about Robert's world travels on Leave Your Daily Hell, and make sure to follow him on Facebook, Instagram or Twitter.
Pin This For Later