We discovered on a late December visit to Coronado Island in San Diego that an advantage of playing on the beach in the winter is that you have it all to yourself.
Our family visited San Diego, California during the Christmas holidays last year arriving in the late afternoon on December 28th to a gorgeous, sunny day – albeit a bit cooler than we had hoped Southern California would be.  It didn't matter though because it was definitely a lot warmer than what we had left behind in Toronto.  We checked into our room at the Hotel del Coronado, dropped off our luggage and headed out to explore.  We saw many people bundled up in coats, hats and gloves but we weren't discouraged – we were heading to the beach.
Emma approached the ocean tentatively at first – after all she was fully clothed.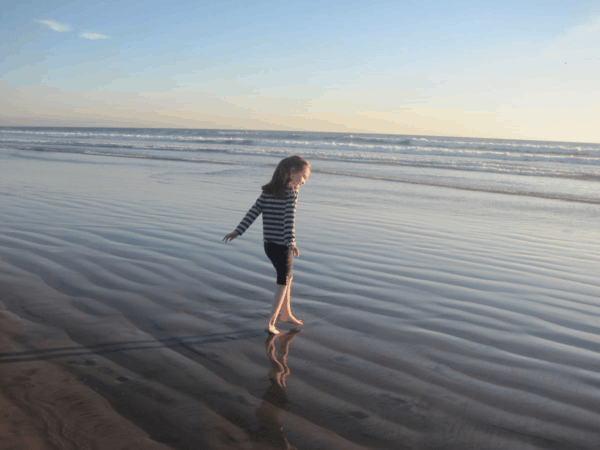 But it didn't take long before she was running excitedly in the surf as the waves rolled in.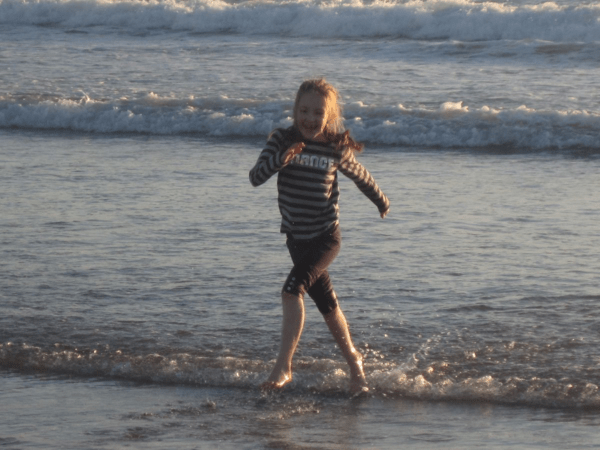 And before long she was soaking wet!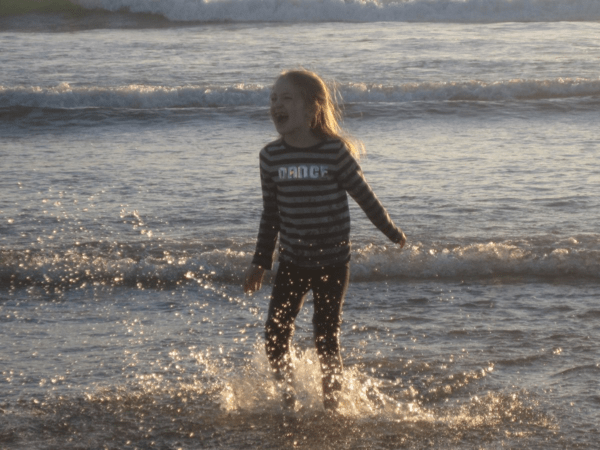 As I snapped pictures while the kids frolicked in the waves I realized that there's a big advantage to playing on the beach in the middle of winter – we were the only ones there!
Related Links
San Diego, California Trip Report
Disneyland During the Holidays
Celebrating Halloween at Disneyland
Halloween Fun at LEGOLAND California
Have you liked our Facebook page yet? I post articles from the blog there as well as photo albums from our travels and other travel news. Or, if you prefer, you can subscribe to the free RSS feed or sign up for an email subscription to keep up-to-date on our travel adventures.