Arriving at Disney's Hollywood Studios in late December and finding it lit up by the Osborne Family Lights Spectacular was a wonderful surprise.
The theme for Disney (Almost) Wordless Wednesday this week is Disney Hollywood Studios in celebration of International Hollywood Studios Awareness Week.  I love the Hollywood Studios park (formerly known as MGM Studios) in no small part because of my great love of theatre and movies.  We aren't a family that loves thrilling roller-coasters so we have never been on the big name rides here.  We go to this park for the shows and attractions like The Great Movie Ride and Voyage of The Little Mermaid.  
Our most recent trip to Disney World was a few days after Christmas last year.  We checked into our hotel late in the afternoon of the 28th and decided that we had time to spend a few hours at Hollywood Studios.  I hadn't checked ahead of time to find out if there was anything special happening for the holidays so we were completely taken by surprise when the sun went down and an incredible light display was turned up.
The Osborne Family Spectacle of Dancing Lights was held on Streets of America each night from mid-November through the first week of January.  The display includes over 4 million Christmas lights – about 80% of which came from the original collection of the Osborne family from Arkansas.  Starting in 1986, the Osborne family displayed an increasingly more elaborate light show until the mid-1990s when neighbours threatened legal action to have it discontinued because of the traffic jams that resulted from onlookers coming from all over the state to view the lights.  At that point, Disney stepped in and offered a location for the Osborne family to display their lights. 
When darkness falls over Hollywood Studios, the Osborne Family Lights come on and every ten minutes the spectacular display "dances" to holiday music.  Magically, snow begins to gently fall and onlookers forget for just a moment that they are standing on a fake street in Orlando, Florida and not in some wintery wonderland.  My photos don't begin to do it justice but, trust me, it was the most amazing light display that I have ever seen.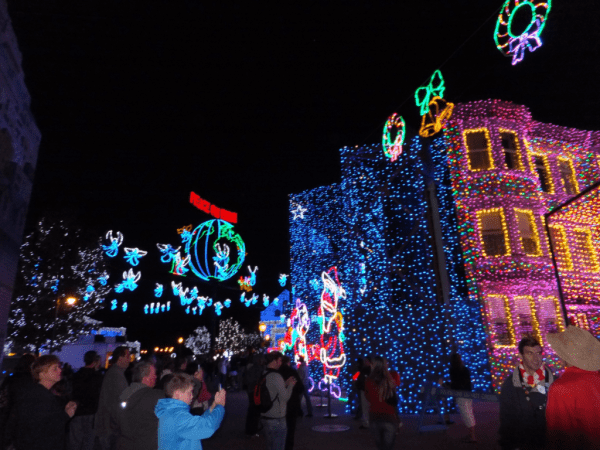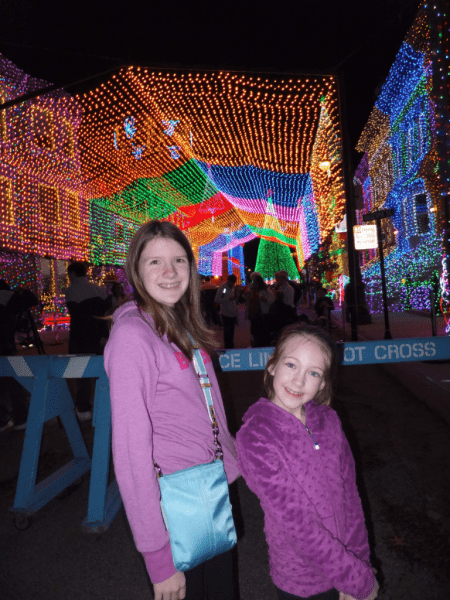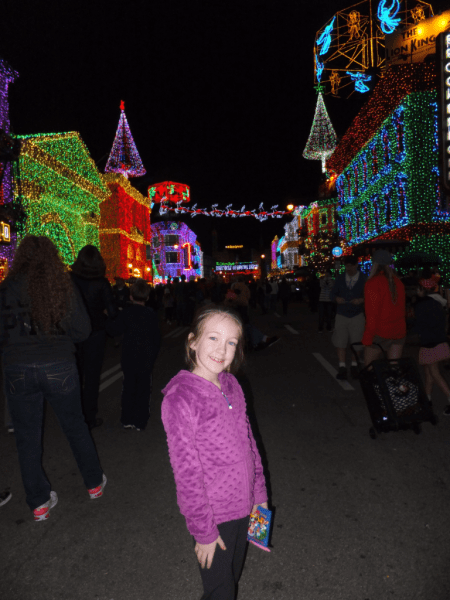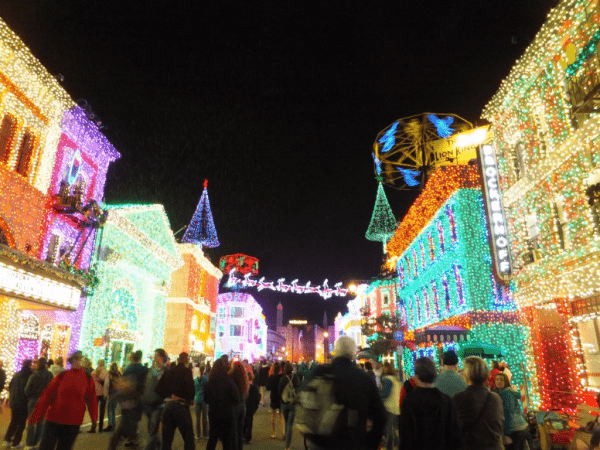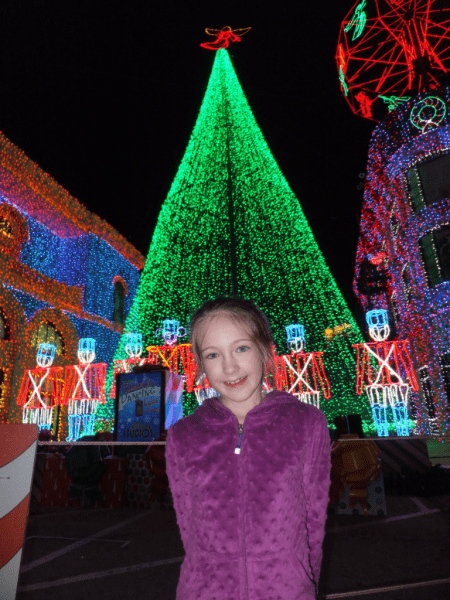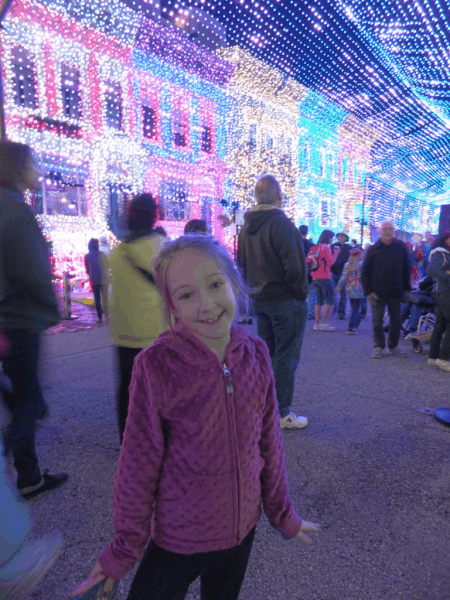 Related Link
Globetrotting at EPCOT's World Showcase

Disney (Almost) Wordless Wednesday is hosted by Deb at Focused On The Magic.  
Have you liked our Facebook page yet? I post articles from the blog there as well as photo albums from our travels and other travel news. Or, if you prefer, you can subscribe to the free RSS feed or sign up for an email subscription to keep up-to-date on our travel adventures.