St. Lawrence Market in Toronto is one of the top food markets in the world and a fun place to visit with kids as well.
St. Lawrence Market has been thriving in downtown Toronto since 1803 and has recently been recognized by National Geographic as the number one food market in the world.  Anyone who enjoys food markets simply must make it a priority when visiting Toronto.  Emma and I recently visited late one week day morning and discovered that it's a fun place for kids to visit too.
We took the train into the city and enjoyed the pleasant walk from Union Station although there was a fair bit of street construction that we had to navigate around.  It was Emma's first trip to the St. Lawrence Market and we spent about an hour wandering around the stalls and enjoying the sensory overload from the delicious sights, sounds and smells.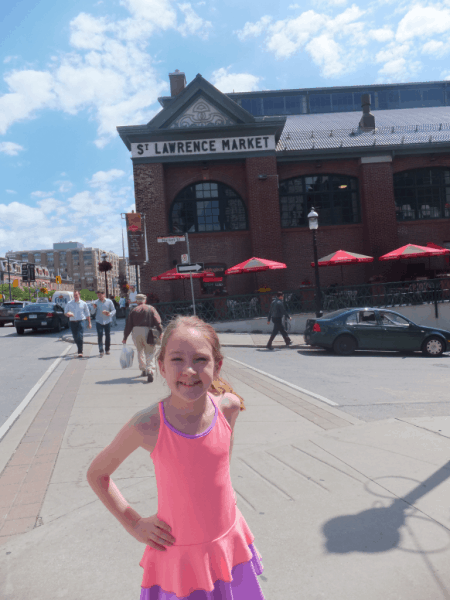 The market is located right in the heart of downtown Toronto and features over 120 vendors of fruit, vegetables, meat, fish, baked goods and dairy products in the South Market building from Tuesdays through Saturdays.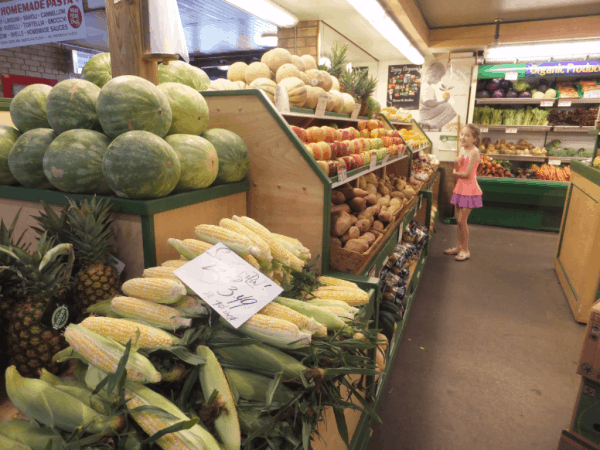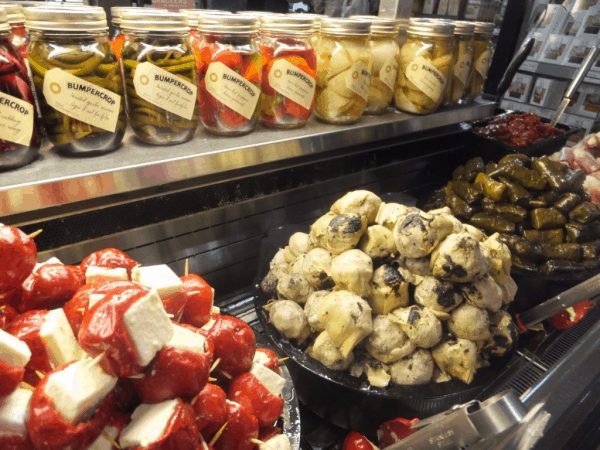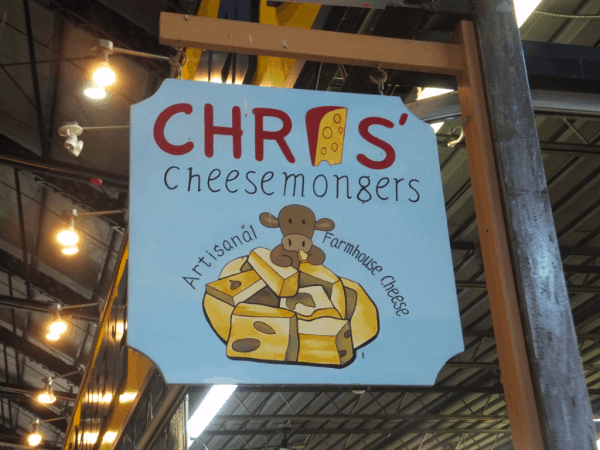 There are plenty of vendors selling prepared foods so it is also a great place to pick up a quick lunch while exploring the city.  One of the most popular lunch items is the famous peameal bacon sandwich at Carousel Bakery.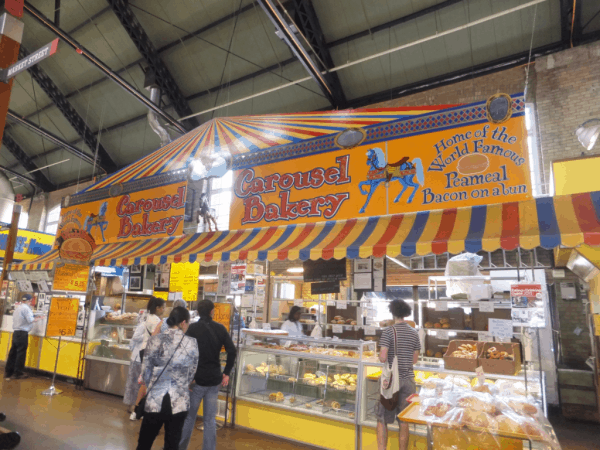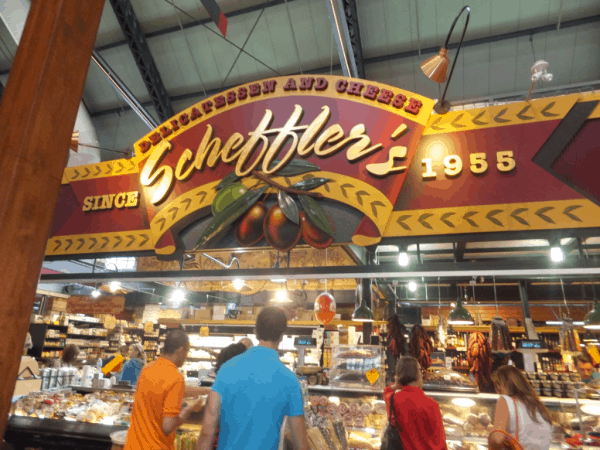 Plenty of vendors of baked goods if you really need a cookie break while you are visiting too.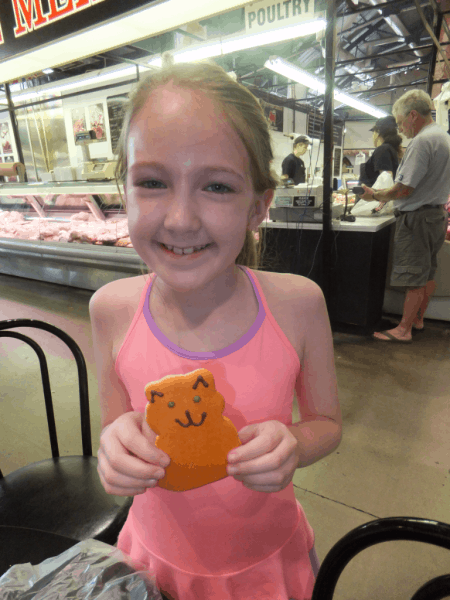 The market is also a popular place for buskers to set up.  We had just purchased Emma a cookie and were preparing to sit down for her snack when three teen-aged Irish dancers set up alongside us.  They set out a hat and proceeded to entertain a small crowd with their step dancing for about half an hour.  Emma was mesmerized and refused to leave while they were still dancing.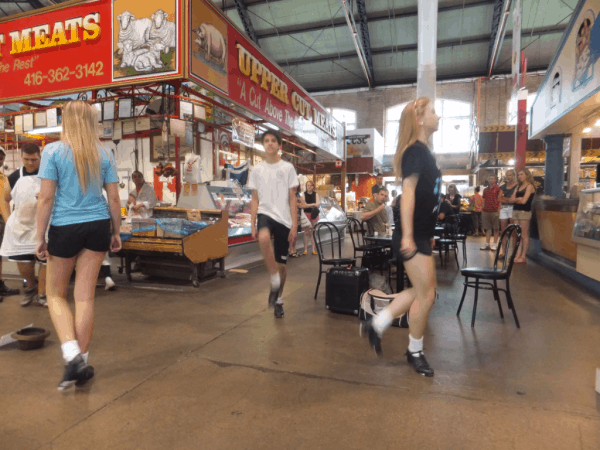 Irish dancers at St. Lawrence Market
There are also a number of shops selling Canadian souvenirs that we had fun browsing.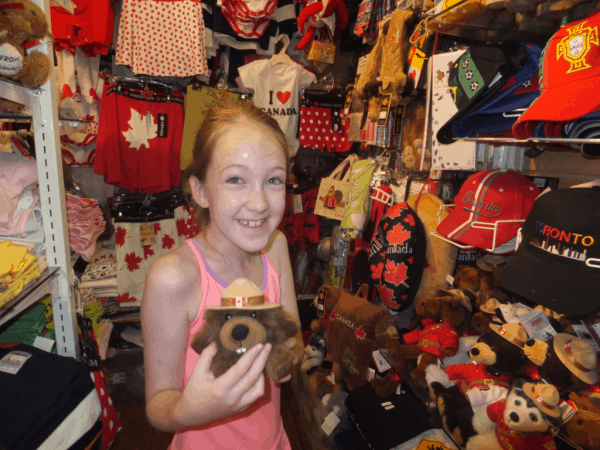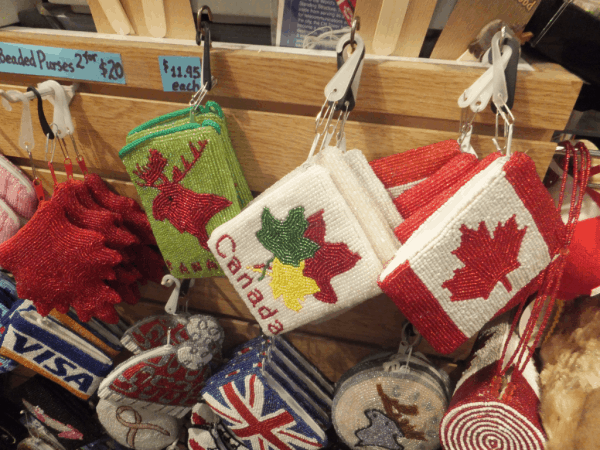 If you are visiting Toronto then St. Lawrence Market should definitely be on your agenda and don't make the mistake of thinking that kids won't enjoy the market.  We have always had fun visiting the markets in Europe and Emma and I discovered that it is just as much fun to browse the one at home.  We weren't able to do much shopping because we were spending the rest of the day walking around the city but I promised Emma that we would return soon so that she could food shop to her heart's content.
What You Need To Know
St. Lawrence Market is located at 92-95 Front Street East in Toronto


The South Market is open Tuesday – Thursday 8am – 6pm; Fridays 8am -7pm; and Saturday 5am – 5pm

The North/Farmer's Market is open on Saturdays from 5am – 3pm

The Antiques Market is open on Sundays from dawn to 5pm

The market is closed on statutory holidays

Form of payment may vary by vendor.  You may find that some will only accept cash.

Check the website for special culinary events
Related Links
Have you liked our Facebook page yet? I post articles from the blog there as well as photo albums from our travels and other travel news. Or, if you prefer, you can subscribe to the free RSS feed or sign up for an email subscription to keep up-to-date on our travel adventures.