Croatia has been on my travel wish list for awhile but we have yet to make it there so I'm delighted to welcome Mike Jensen of The Adventourist with this guest post on visiting Croatia with kids. Mike's recommendations will be a great starting point for planning my own family holiday in Croatia!
Family holidays can be incredibly fun, but also very stressful. Especially if you are travelling with teens; it's so difficult to figure out activities that are going to be fun for the entire family. Which is where we come in. 
Croatia is a very popular country for family holidays, and we know just the places your kids will love as much as you. From sailing around a national park to visiting a museum with over 500 stuffed frogs – here are the best things to do and places to visit in Croatia with kids!
This post may contain affiliate links. If you click an affiliate link and make a purchase then we receive a small commission at no additional cost to you.
Zagreb with Kids
Of course Croatia's capital city is going to be on the list of best places to visit with your kids. Zagreb is a stunning city that everyone can enjoy, regardless of their age. 
Perhaps the best spot in the city for families is the Maksimir Park. It's a vast public park that's kind of like a mini jungle within the city of Zagreb. Maksimir Park is home to the Zagreb City Zoo, which is always heaps of fun for both parents and kids. And since there are cafes throughout the park, you can sit down for a cup of coffee, and keep an eye on your kids while they roam around the vast plains.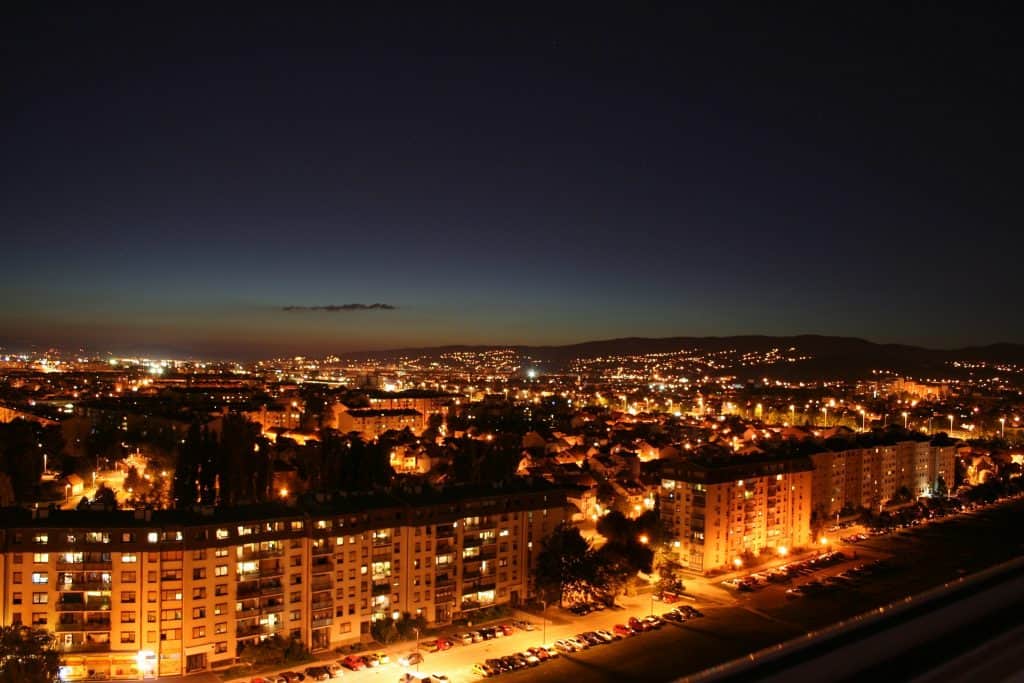 If you visit Zagreb in December, you'll get to experience one of the most beautiful Christmas markets in Europe. The Advent is an extremely popular time for Zagreb; the entire city is beautifully decorated, the city squares are full of food stalls that offer all sorts of delicious treats, and both locals and visitors can enjoy the massive outdoor ice-skating rink. 
If your kids are old enough to date, definitely take them to the Museum of Broken Relationships. Once they read the broken-hearted letters and see the relics of ended relationships, they're bound to be a little afraid of a broken heart. That will teach them a lesson, and keep you from dealing with boyfriends and girlfriends for at least another year!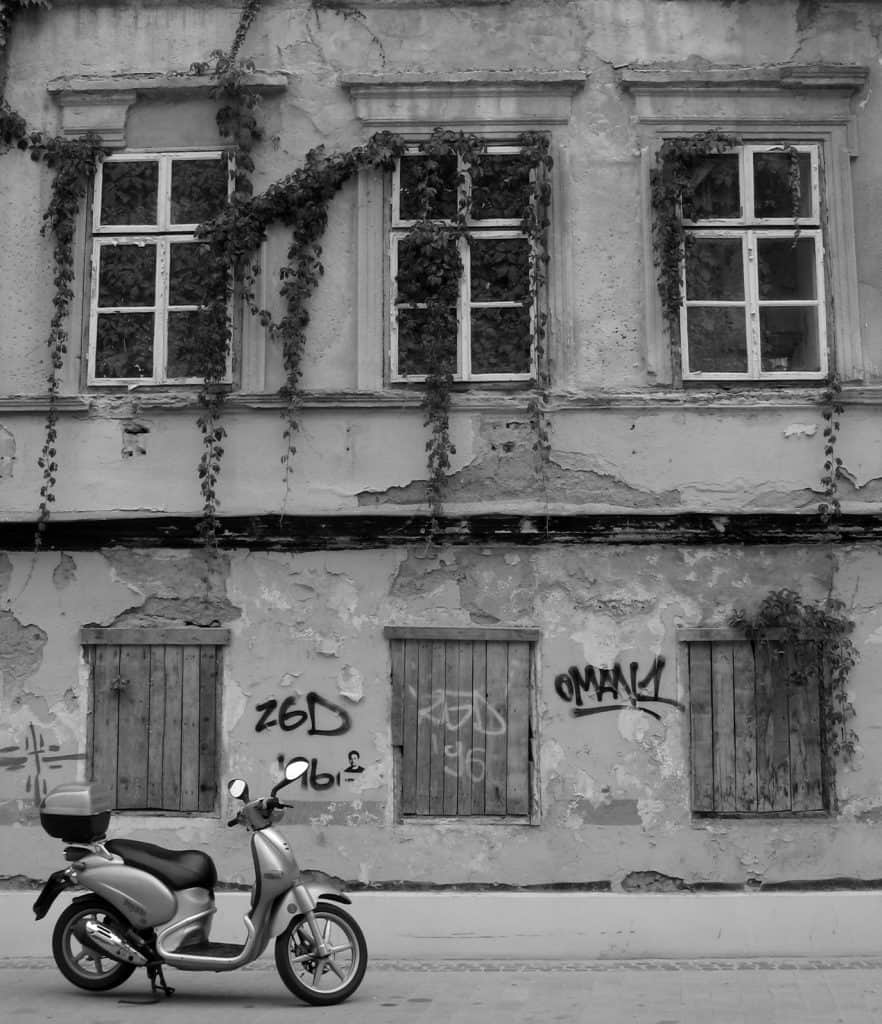 As an Amazon affiliate I earn from qualifying purchases.
Truffle Hunting in Croatia with Kids
Why not take your kids truffle hunting? It's an experience that you can't have just anywhere in the world, and it's something that the entire family can enjoy. 
The region of Istria is well known for abundance of white truffles, and truffle hunting is one of the most popular activities here. But you have to visit during the truffle hunting season, which usually begins in late summer or early autumn. 
The best known truffle hunt in the area is the one in Motovun. The hunt is run by Nikola, who has quickly become an internet sensation. He and his adorable dogs will take you through Motovun forests, and help you find as many truffles as possible. The dogs are great with kids, and they're actually one of the main reasons why your children will undoubtedly enjoy this amazing experience.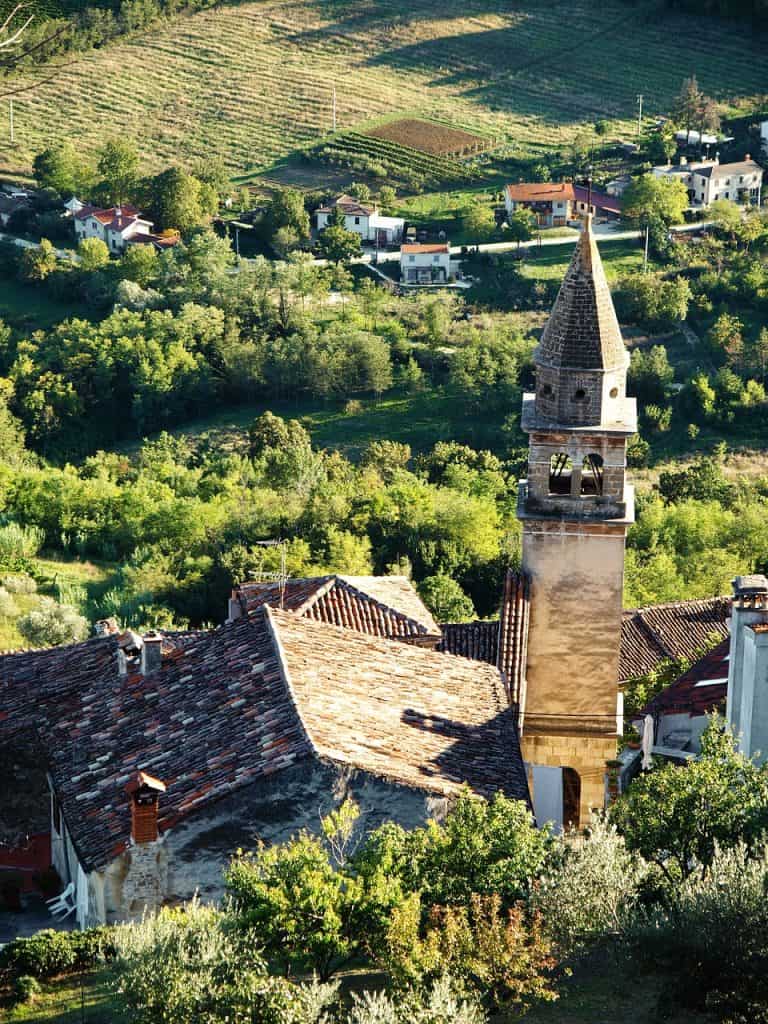 Museum Of Illusions – Zadar And Zagreb
The Museum of Illusions was originally opened in Zagreb, but has since expanded to not just Zadar, but also countries all over the world. In the past couple of years, the franchise has opened museums in New York, Shanghai, Berlin, Dubai and many other cities. 
The Croatian Museum of Illusions is a fun experience for the entire family. There are many different exhibits inside, most of which are interactive. Throughout the museum, there are also smaller toys that you can play with. And these aren't children's toys, but rather complex riddles that not everyone can solve.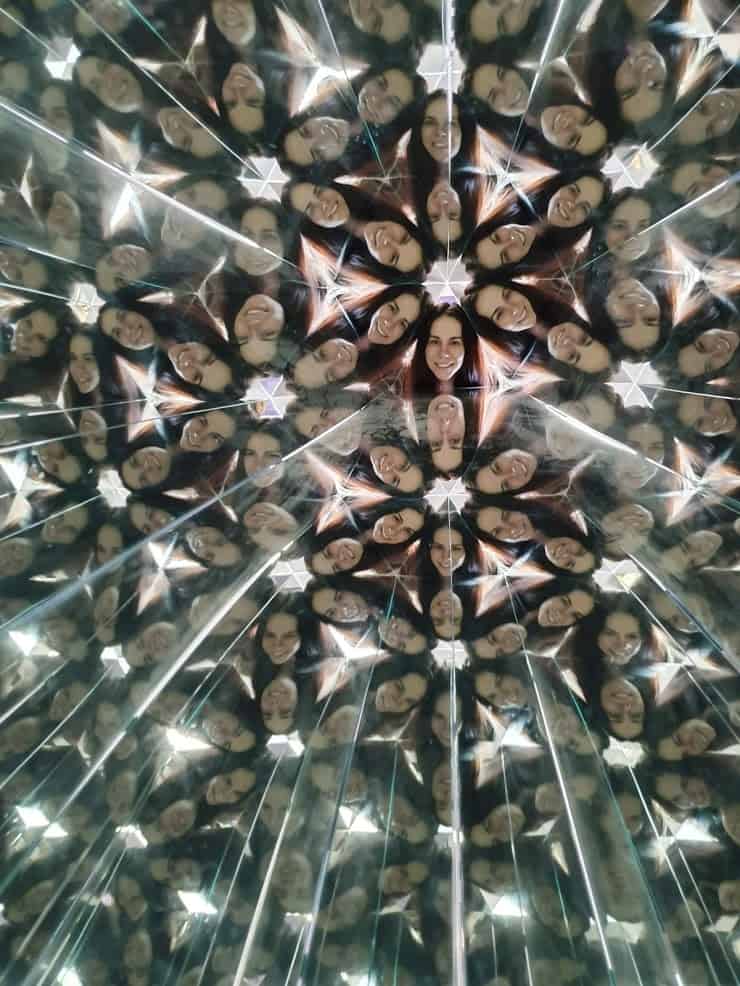 The upside down room is fun for everyone, the kaleidoscope is absolutely amazing and there's something about the crooked room that makes everyone what to throw up after about three seconds inside. 
The only thing that's not the same about the two museums in Croatia are the ticket prices. The museum in Zadar has different prices and working hours for different seasons, and it's the priciest during the summer. Which makes sense, considering just how popular the city gets during peak season.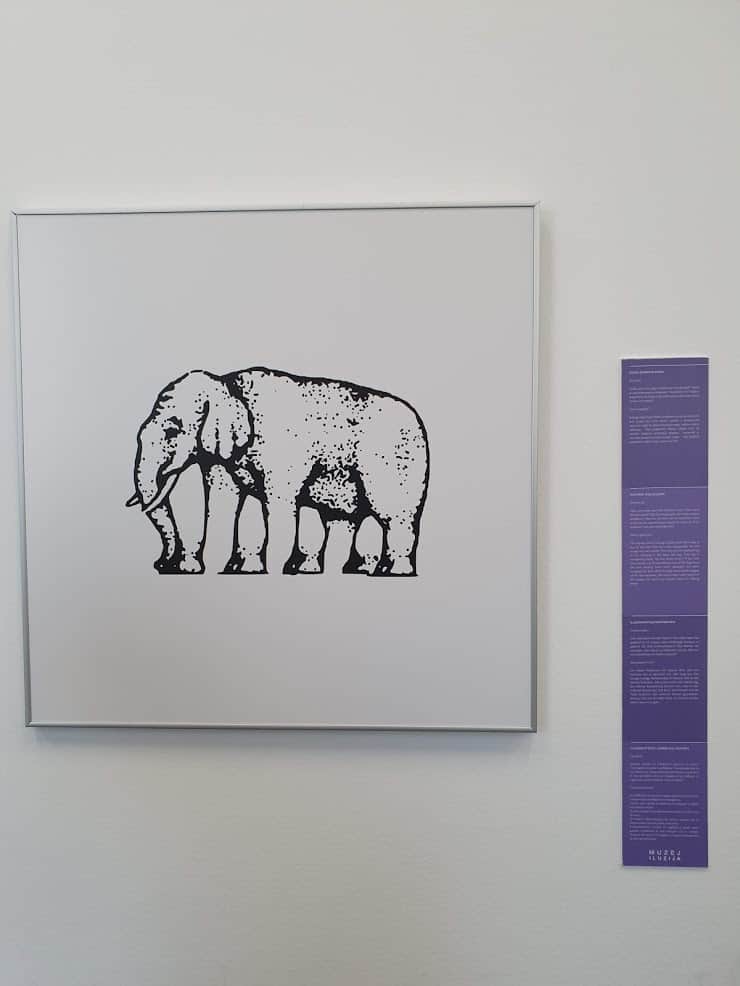 Visit Kornati National Park
Kornati National Park is pretty much heaven on Earth for active families. It is open to visitors all year-round, but you can't really enjoy all of the activities any time of the year. Which is why May-October is the best period to visit the national park. 
The great thing about this national park is the abundance of family-friendly activities. Diving and snorkeling are something both parents and kids can enjoy, especially when you throw in the mesmerizing marine life of the area. Wildlife observing is also fun for the entire family, as is hiking on the islands. 
But the activity that is easily the most fun for the entire family is sailing through the national park. The Kornati archipelago actually consists of about 140 islands and islets – just imagine slaloming through the tiny islets and impressing your kids with your sailing skills. Or you can just book a tour and have a professional take you around the waters of the national park, while all of you admire their skills!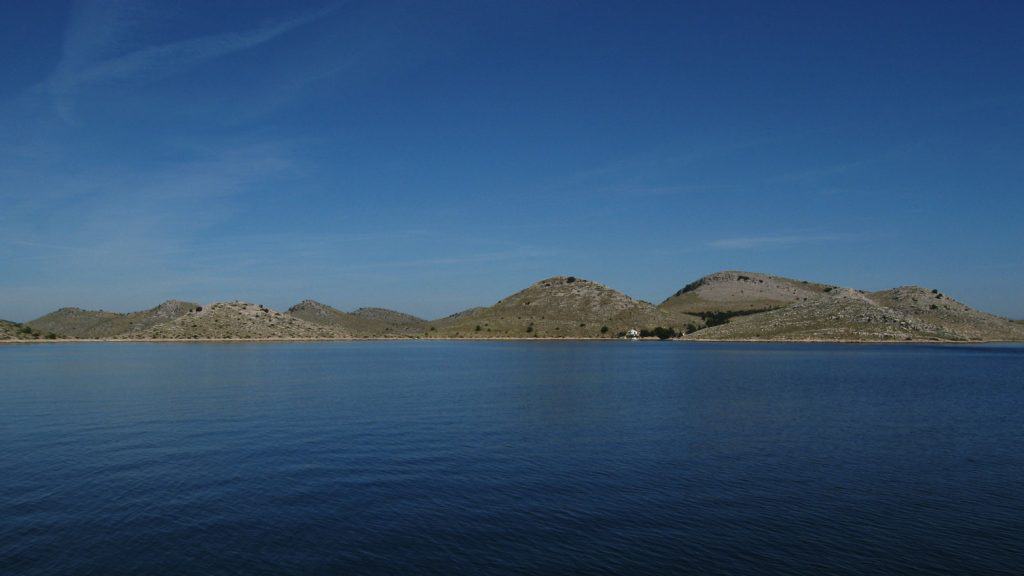 Things to do in Šibenik
Šibenik hosts the annual International Children's Festival, which is usually held in late June and early July. You and your kids can enjoy all sorts of activities, including plays, stand ups, musical performances and so much more. Throughout the city, various galleries also play a part in the festival, and host exhibits from international artists. 
And there are also plenty of workshops that can keep your kids busy while you're exploring the city. Adults will fall in love with Šibenik's old town that boasts fortresses, monastery gardens and a massive cathedral.
One spot that's fun for both kids and adults is Aquapark Dalmatia. Parents can relax in the jacuzzis, while the children roam around the Aqua Rain Fortress. There's also the Lazy River – an attraction that's fun for all ages, since all it requires you to do is grab a floatie and enjoy the ride. 
The only downside of the park is that it is not open year-round. But that makes sense since it's an outdoor waterpark, and you can't really enjoy it if it's cold outside.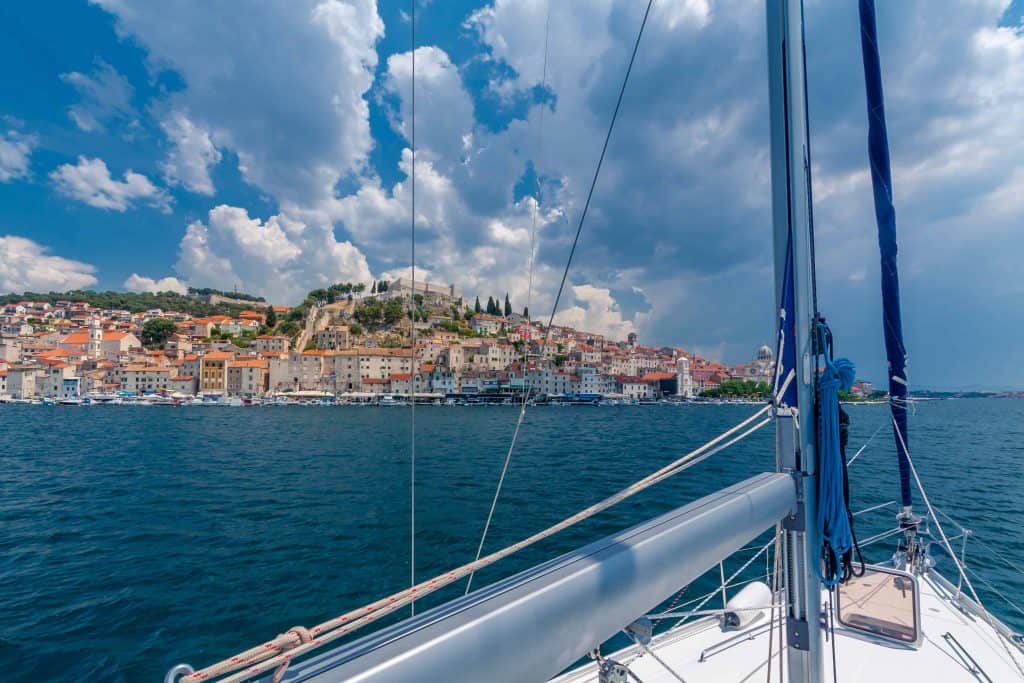 Krka National Park with Kids
Even though it's not the most popular or best known national park in the country, Krka national park is the one that your kids will love the most. 
The park is actually huge, and I doubt you can explore the entire thing in a single day. But you can explore the two most popular areas of the park – Roški slap and Skradinski buk. These two areas boast amazing waterfalls, breathtaking nature and exquisite views. 
But what exactly is going to be fun for the kids here? For one thing, they can swim beneath the waterfalls. There's an area toward the end of Roški Slap where you can go swimming, and it's such a wonderful and thrilling experience. 
On top of that, this area of the park also boasts a vast plain, where you can have a picnic or play ball with the kids. You'll also find (overpriced) fast food stalls here, as well as some souvenir shops.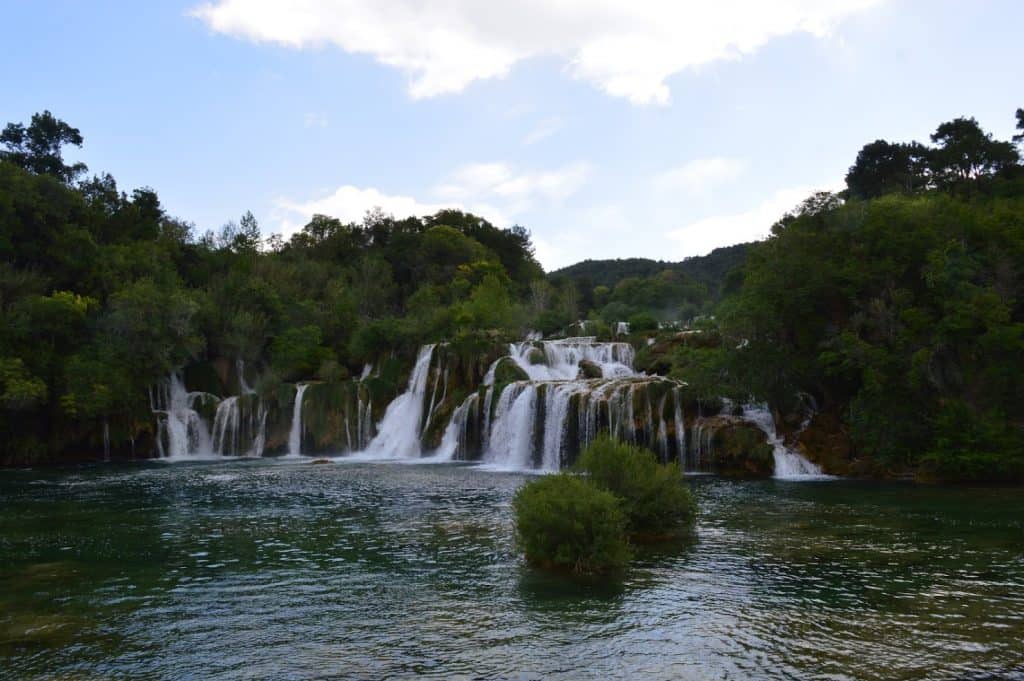 Split, Croatia with Kids
Split is best-known for Diocletian's Palace – the ancient fortress is the main reason why so many tourists flock to this amazing Croatian city. It is a huge part of Split's old town, and everything about it is impressive – from the sudden drop in temperature once you're behind the palace walls, to the underground cellars that are often home to art exhibits and various performances. 
But if the ancient palace is not interesting enough for the kids, take them to the aquarium. The Split aquarium is actually the largest one in the entire region of Dalmatia, with more than 100 different species of fish. But that doesn't mean that the aquarium is actually large – in fact, you could complete a quick tour of the place in some 15-20 minutes, and  a really detailed tour can easily be done in less than an hour. 
You can also take your kids to Froggyland. The one-of-a-kind museum features hundreds of stuffed frogs in various different exhibits. You can see frogs that are attending classes, dancing, painting, cheerleading and doing pretty much anything you can think of. This unique museum is hilarious and very interesting for all ages, and definitely something the entire family can enjoy!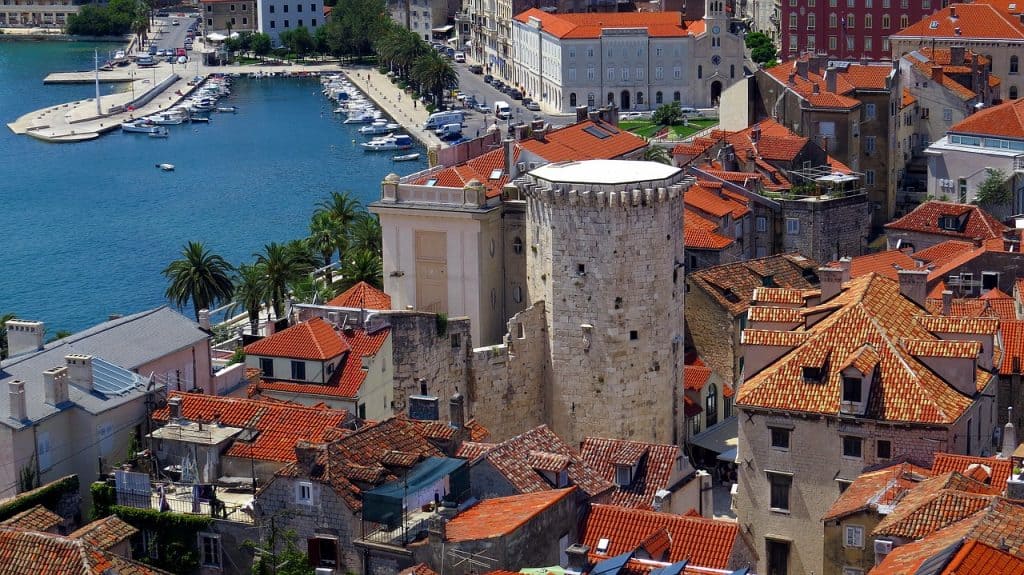 Family Vacation on the Croatian Islands
Yes that's very vague – the general idea is to spend a few days with your kids on any one of Croatia's many islands. They're all well-known for their fabulous beaches, gorgeous nature and crystal clear sea. 
While you can have fun on virtually any island you visit, the most family-friendly ones are Mljet and Korčula. Mljet is particularly stunning, since around 70% of the island is actually forest. There are some gorgeous sandy beaches on the island, as well as breathtaking nature waiting to be explored. What's more fun than getting on your bikes and cycling towards Odysseus's cave? 
The reason why Korčula is the second-best island to visit with kids is the abundance of amazing beaches. The best thing you can do is stay in one of the smaller villages on the island, like Lumbarda, Prižba or Račišće. These places aren't too crowded, and they boast loads of kid-friendly beaches. Prižba even has an awesome diving center; you can go on a diving excursion with the kids, and have a lot of fun exploring the underwater world.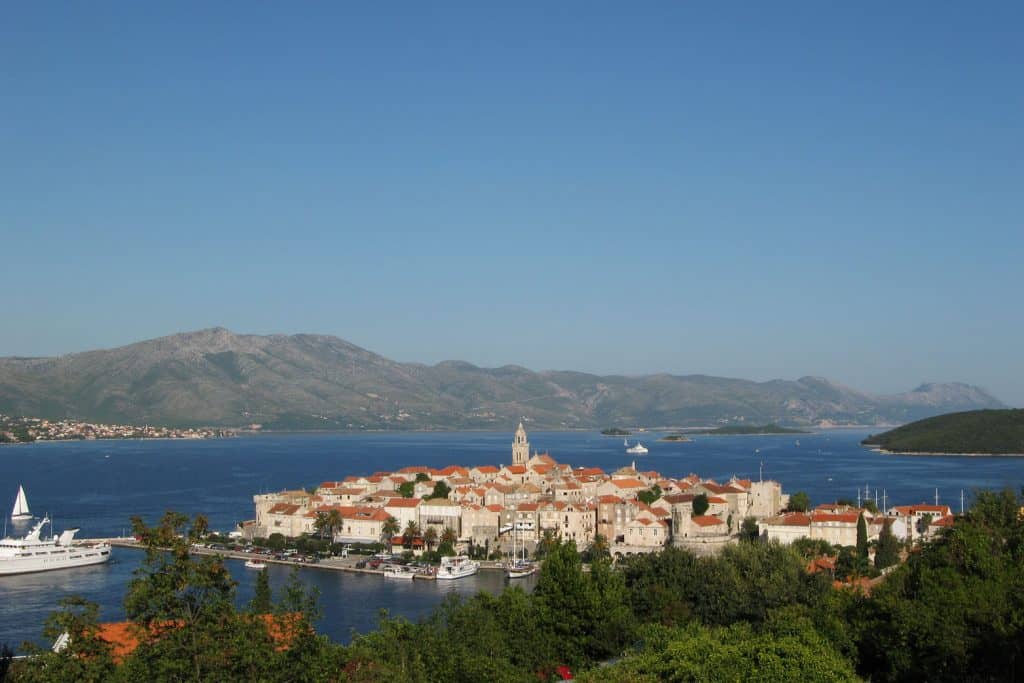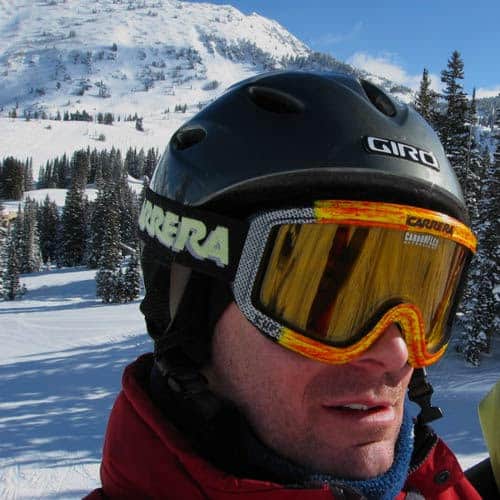 Mike is addicted to both adventure and travel, so decided to combine the two to form TheAdventourist. There he shares his journey from one adrenaline rush to another, always exploring new places as he goes. You can find him sharing his travels on Facebook. 
We are a participant in the Amazon Services LLC Associates Program, an affiliate advertising program designed to provide a means for us to earn fees by linking to Amazon.com and affiliated sites.
Pin This For Later