A vacation in Ottawa doesn't have to break the bank. Plan a budget-friendly getaway to the Canadian capital by including these 10 fun free things to do in Ottawa!
This post may contain affiliate links. If you click an affiliate link and make a purchase then we receive a small commission at no additional cost to you.
1. Learn How Canadian Government Works
A visit to the Canadian capital is the perfect opportunity to learn more about how our government functions and Parliamentary tours are completely free of charge! Since the start of the Centre Block restoration project, the Senate of Canada building and the House of Commons (West Block) are now two separate guided tours.
Tours of the House of Commons (currently located in the West Block) and the Senate in the new Senate of Canada building (Ottawa's old train station) take place on days when the House or Senate is not in session. Visitors are encouraged to reserve tickets in advance, however, there are also a limited number of same day tickets available on a first-come first-served basis. The guided tour of the House lasts approximately 40 minutes and introduces visitors to the history, function, arts and architecture of the House of Commons. Tours of the Senate are approximately 30 minutes and introduce visitors to the unique role of Canada's Upper Chamber.
It's also possible to attend live proceedings in both the Senate of Canada and the House of Commons when they are in session. Entry is available on a first-come first served basis or a reservation can be made through your local Member of Parliament. We were able to attend a very interesting session of Question Period at the House of Commons as a guest of our local MP in mid-March as the COVID-19 shutdown was just getting underway and Canada's response was being debated.
As a preventative measure in response to COVID-19, guided tours of the Senate of Canada Building and the House of Commons at West Block are suspended until further notice. Please check the Parliament of Canada website for additional information prior to planning a visit.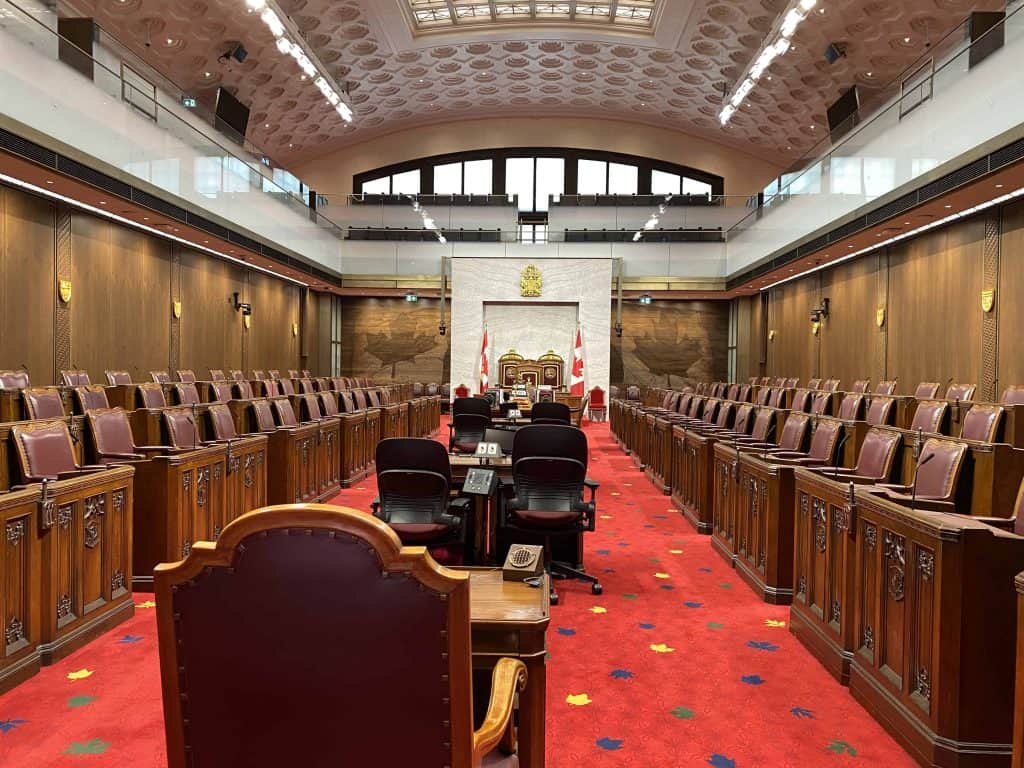 2. Explore ByWard Market
One of my favourite things to do in Ottawa, particularly during the summer months, is walk around the historic ByWard Market browsing shops, people watching and enjoying the street entertainment. The market, established in 1826, is one of the country's oldest and largest public markets and is free to visit although you will be tempted to spend money at the many shops, restaurants and cafés. Be sure to take a photo at the OTTAWA sign with the Peace Tower in the background – that's entirely free of charge!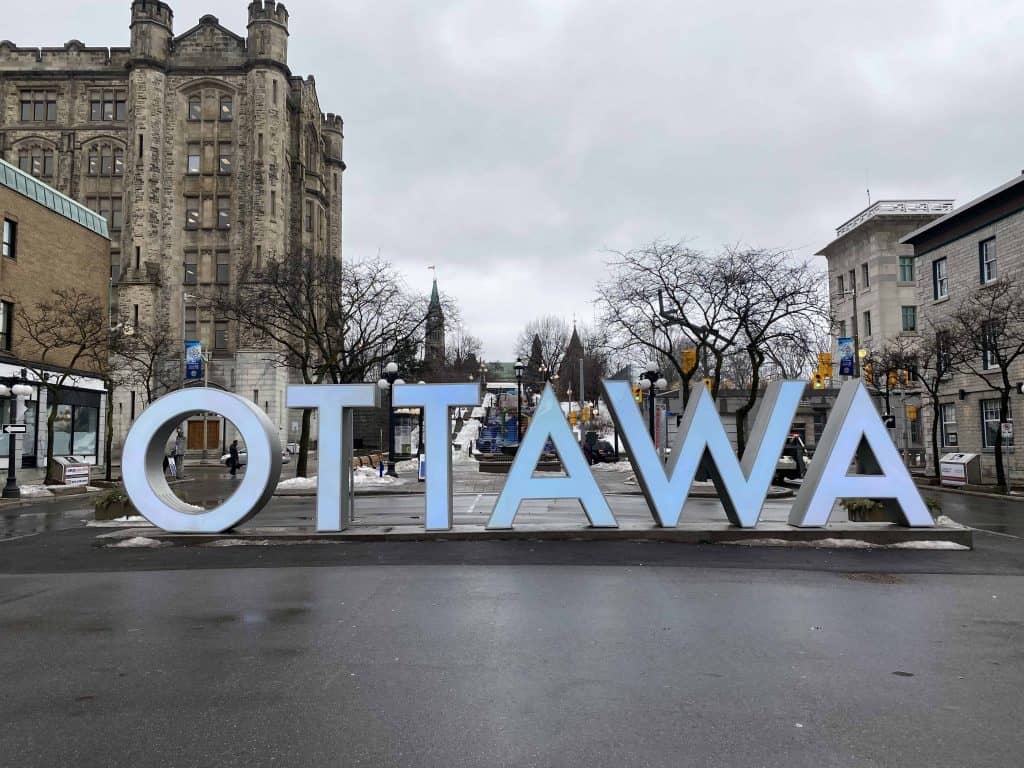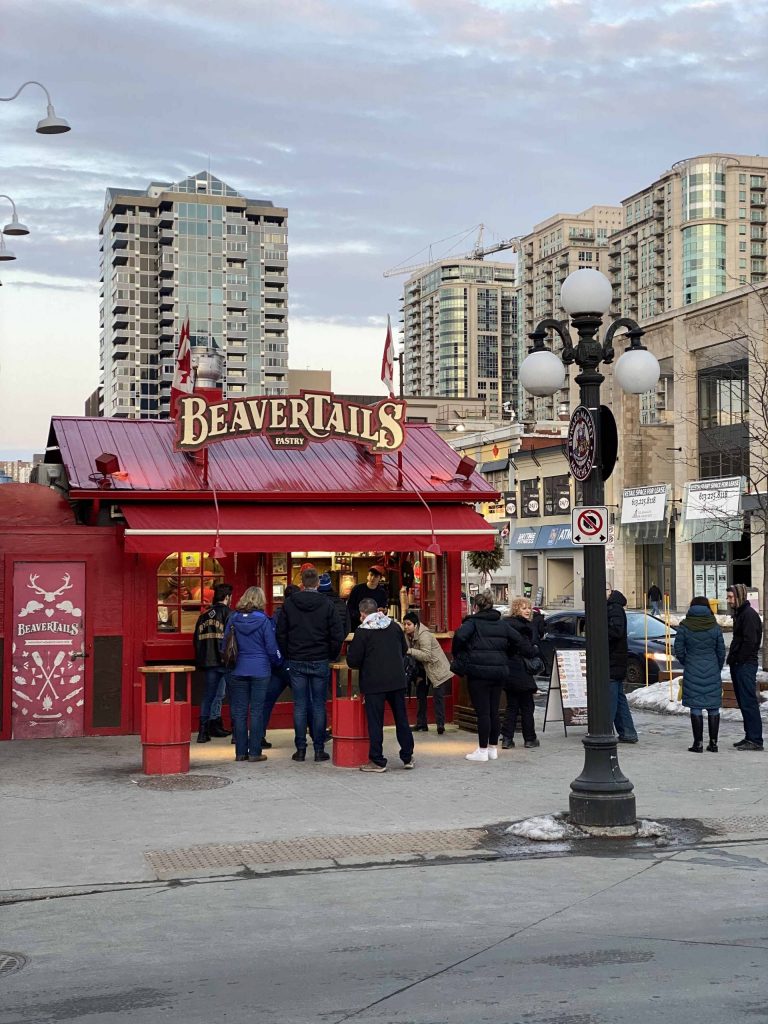 3. Experience the Rideau Canal
The Rideau Canal which connects Ottawa to Lake Ontario and the St. Lawrence River at Kingston has been designated both a National Historic Site of Canada as well as a UNESCO World Heritage destination and is a must-see free destination for visitors to Ottawa.
During the summer months in Ottawa, be sure to watch as Parks Canada staff manually operate the locks that connect the Ottawa River and the Rideau Canal to allow boats through and take advantage of the pathways along the canal which are popular for walking, running and cycling.
The highlight of any winter visit to Ottawa is the Rideau Canal Skateway which is the world's largest skating rink according to the Guinness Book of World Records. The skateway winds for 7.8 km through Ottawa's downtown to Dow's Lake and skating is free if you have your own skates. There are also rentals available if you find yourself in Ottawa without a pair.
Check the Parks Canada website for more information on the Rideau Canal National Historic Site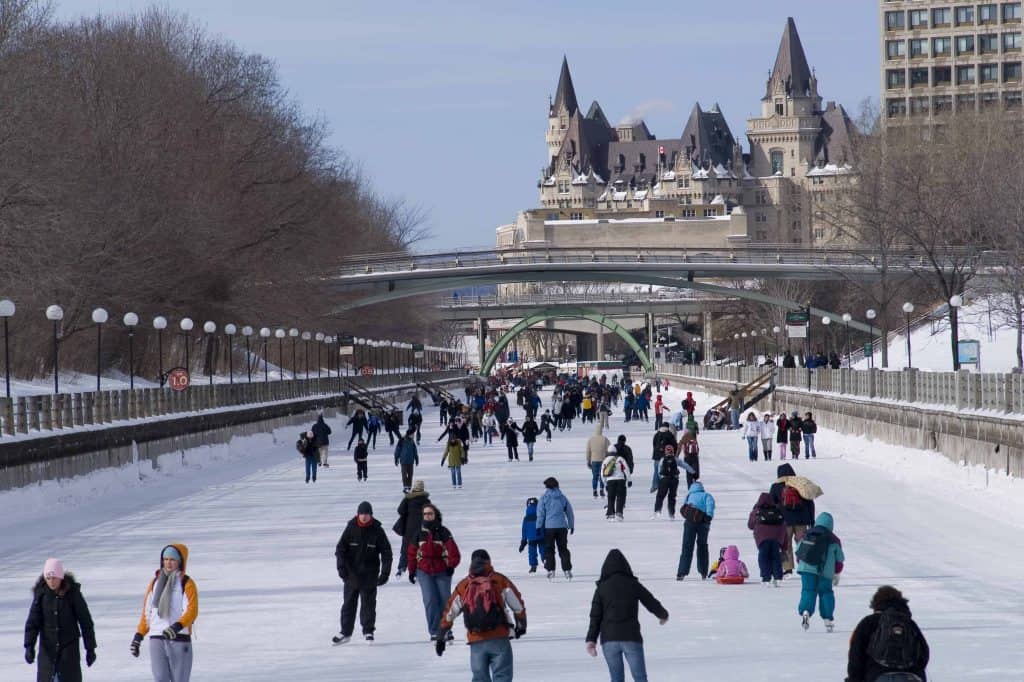 4. Visit the Notre Dame Cathedral
The stunning Notre Dame Cathedral, opened mid-19th century, is the oldest and largest standing church in Ottawa and has been designated a National Historic Site of Canada. The striking Gothic-Revival style church features a soaring vaulted ceiling, exquisite stained glass windows, a beautiful pipe organ and a collection of sacred treasures. The cathedral is free to visit independently at any time, however, there is a fee if you wish to schedule a guided tour.
Located at 385 Sussex Drive, Ottawa across from the National Gallery of Canada. See the website for ongoing Covid-19 measures at the cathedral.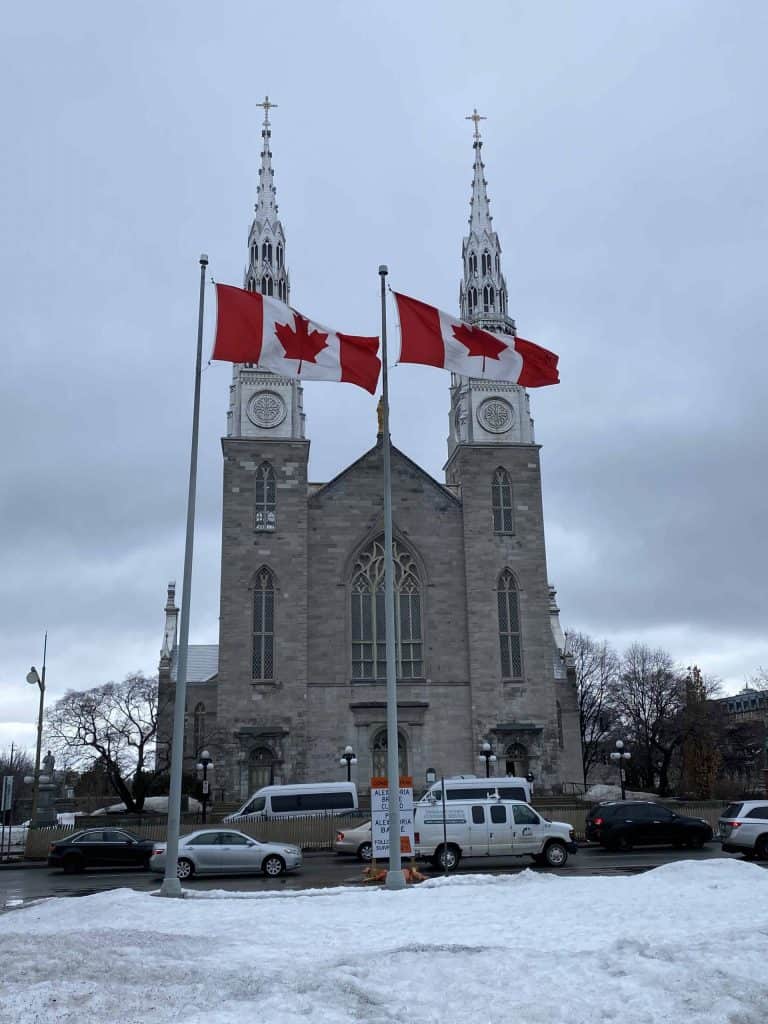 5. Take a Photo with the Centennial Flame
Have you really been to Ottawa if you didn't take a photo with the Centennial Flame? The Centennial Flame on Parliament Hill commemorates the 100th anniversary of Canadian confederation and is a very popular photo spot with the Centre Block and the Peace Tower in the background. There's almost always a crowd of visitors around the flame but occasionally (particularly on a cold day!) you will get lucky and will be able to get photos that don't include too many strangers.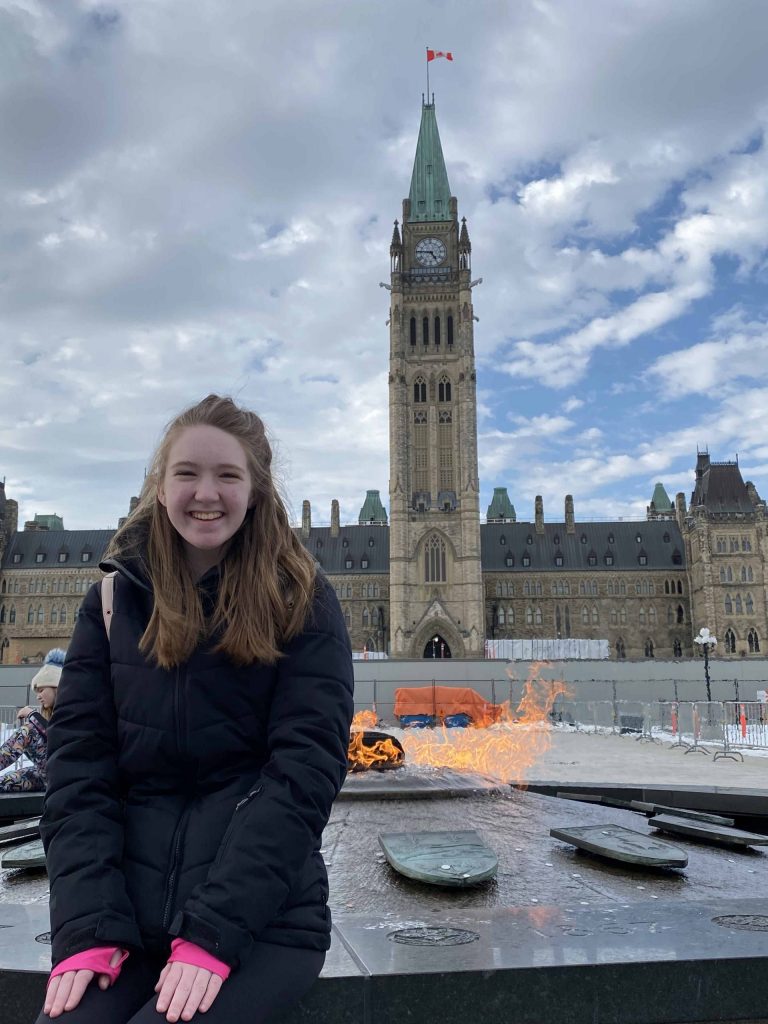 6. Tour the Supreme Court of Canada
A visit to the Supreme Court of Canada will provide an opportunity to further your understanding of the Canadian judicial system and how Canada's highest court operates. The free tours conducted by law students last approximately 30 minutes and need to be reserved in advance. When the court is in session, it's also possible to sit in on the hearing.
Located at 301 Wellington St, Ottawa. The Supreme Court building is currently closed to visitors due to COVID-19 concerns, however, remote tours are available. Please check the court's website for updated information before planning a visit.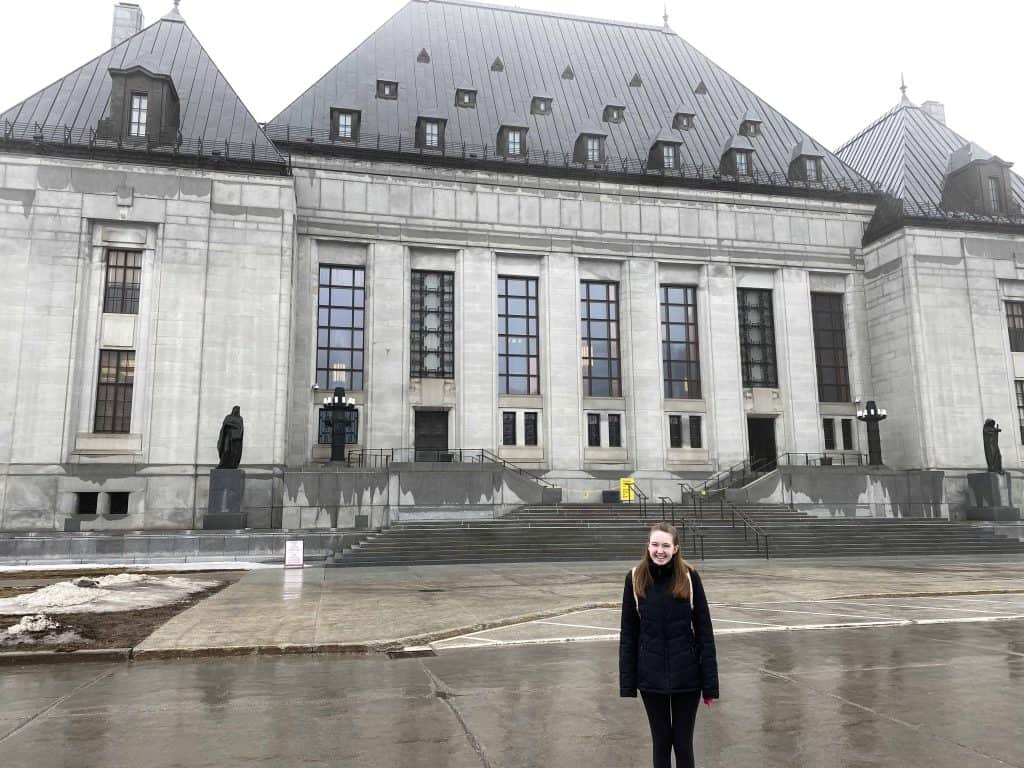 7. Enjoy Ottawa's Parks and Green Spaces
Ottawa has an abundance of parks and green spaces to enjoy – and all of them are free! Our favourites that are centrally located include Major's Hill Park which is located behind the Château Laurier and is perfect for viewing the Ottawa River, the Rideau Canal and the Parliament Buildings and Confederation Park (located across from the Lord Elgin Hotel) that features an open lawn, a large fountain, paved pathways and many monuments.
If you wish to venture farther afield then head to Gatineau Park located about 15 minutes from downtown Ottawa. The National Capital Region's conservation park is the largest green space in the region and is very popular with outdoor enthusiasts who can enjoy a range of activities such as hiking, swimming, cycling, rock climbing, boating and fishing in the summer and cross-country skiing, snowshoeing and hiking in the winter. The Mackenzie King Estate (summer home of Canada's 10th Prime Minister) is also located within the park. There is no entrance fee for Gatineau Park or the Mackenzie King Estate, however, parking fees are charged during the summer months.
Check the National Capital Commission website for detailed visitor information for Gatineau Park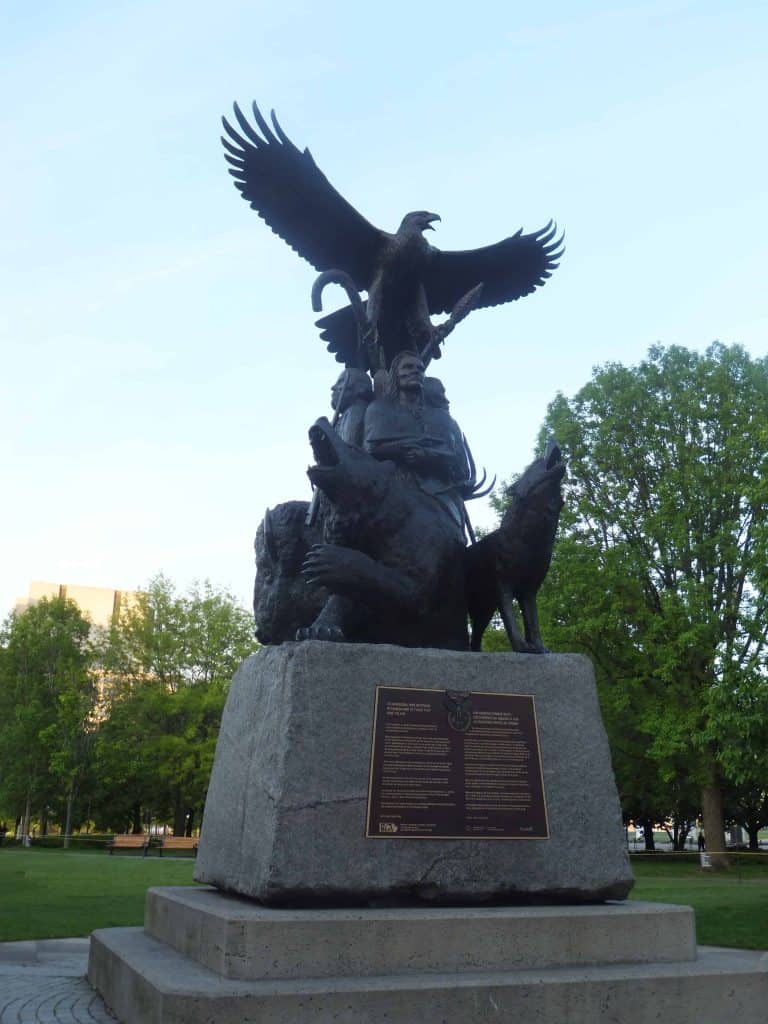 8. Visit Rideau Hall
Another lovely attraction in the Ottawa area is Rideau Hall which has been the official residence of the Governor-General of Canada (the Queen's representative) since 1867. Rideau Hall is located only a few minutes from downtown and tours of the grounds and the public rooms of the residence are available year-round although, depending on the time of year, a reservation may be required. All tours and activities are free.
Rideau Hall is located at 1 Sussex Drive, Ottawa. Public tours and in-person events at Rideau Hall are postponed until further notice due to COVID-19. Please check the Rideau Hall website for up-to-date information before planning a visit.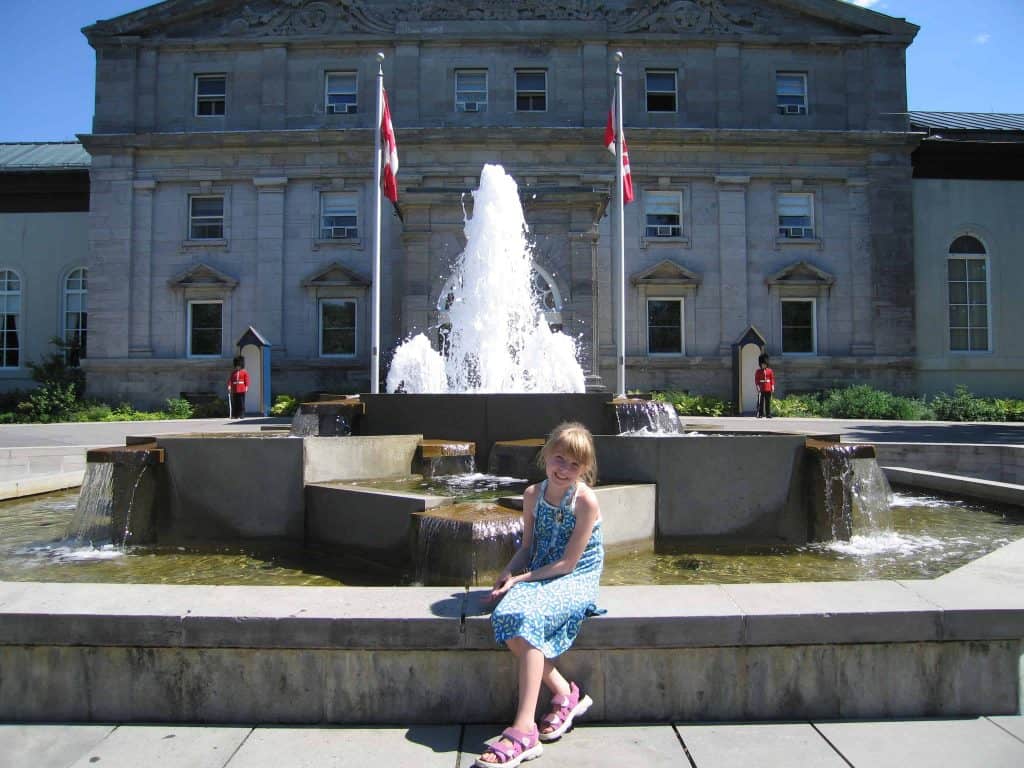 9. Visit a World-Class Museum For Free
The Capital Region is home to seven of Canada's nine national museums which is brilliant for visitors that love history and culture but all those admission fees can add up quickly. A great budget tip is checking each museum's website to find out if there are days and times when entrance fees are waived and then you can visit Ottawa's world-class museums for free! Here are a few examples:
Read: 7 Awesome Museums to Visit in Ottawa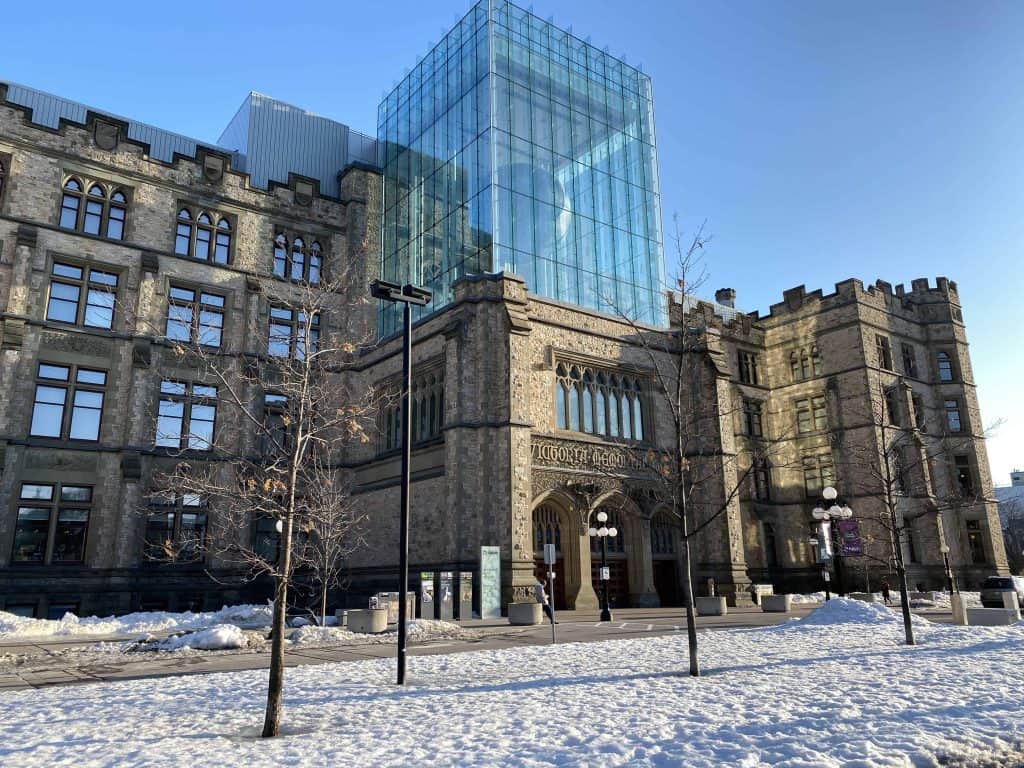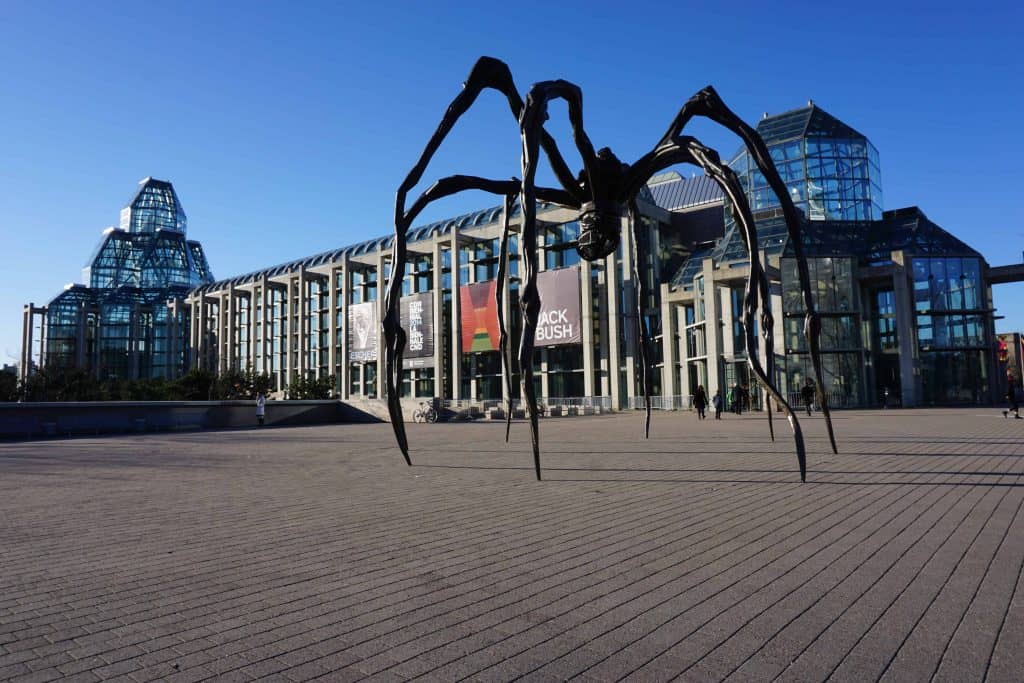 10. Check out Ottawa's Monuments and Memorials
As the national capital, Ottawa is home to a great number of monuments and memorials reflecting Canadian history and culture that visitors can explore for free.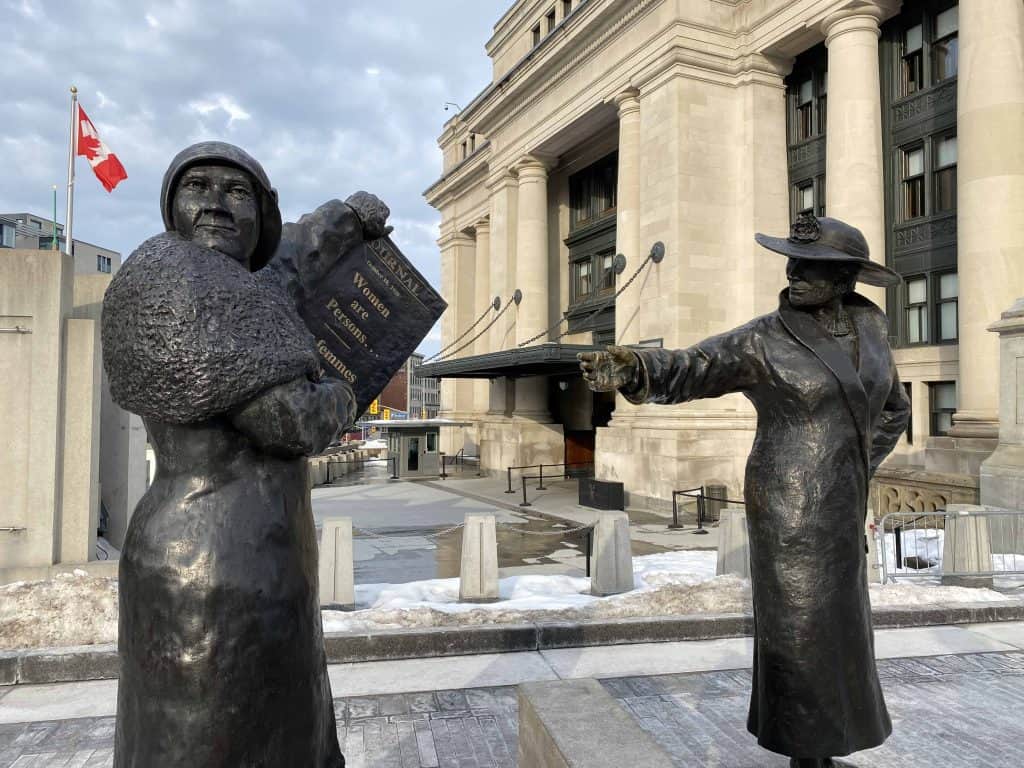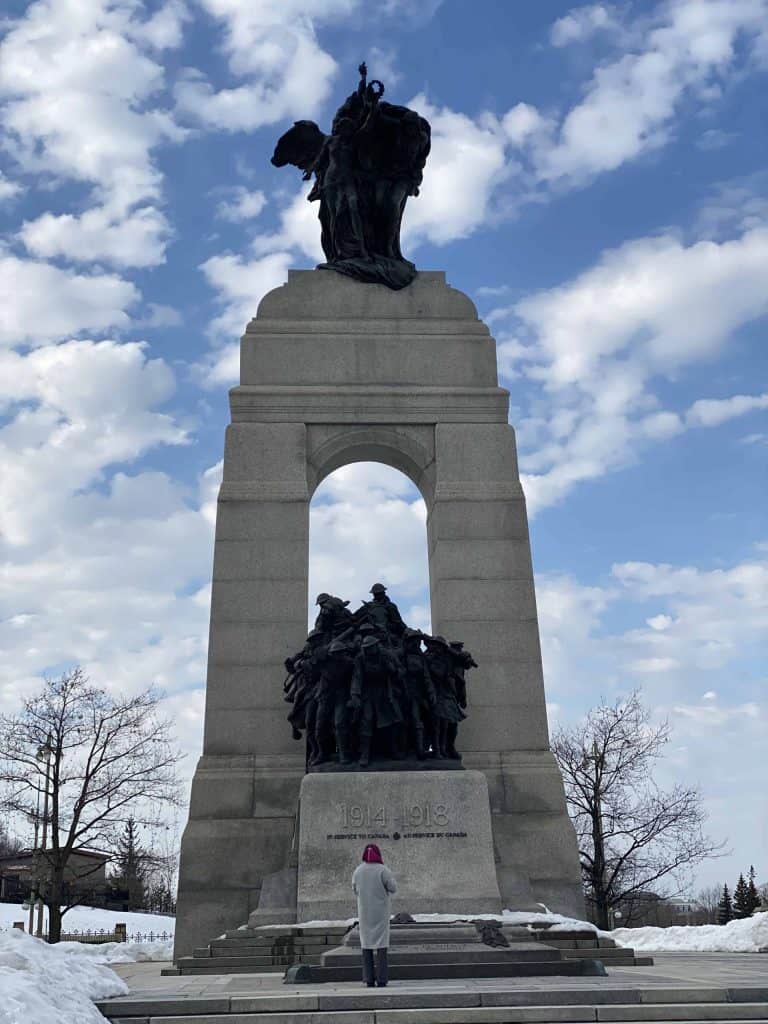 Bonus Free Events
If you happen to be visiting Ottawa at the right time of year then you can enjoy the city's best festivals for free. Winterlude, Ottawa's free annual celebration of winter, takes place the first three weekends of February, in May the Canadian Tulip Festival celebrates the historic Royal gift of tulips from the Dutch to Canadians immediately following the Second World War and Canada Day festivities take place on July 1st.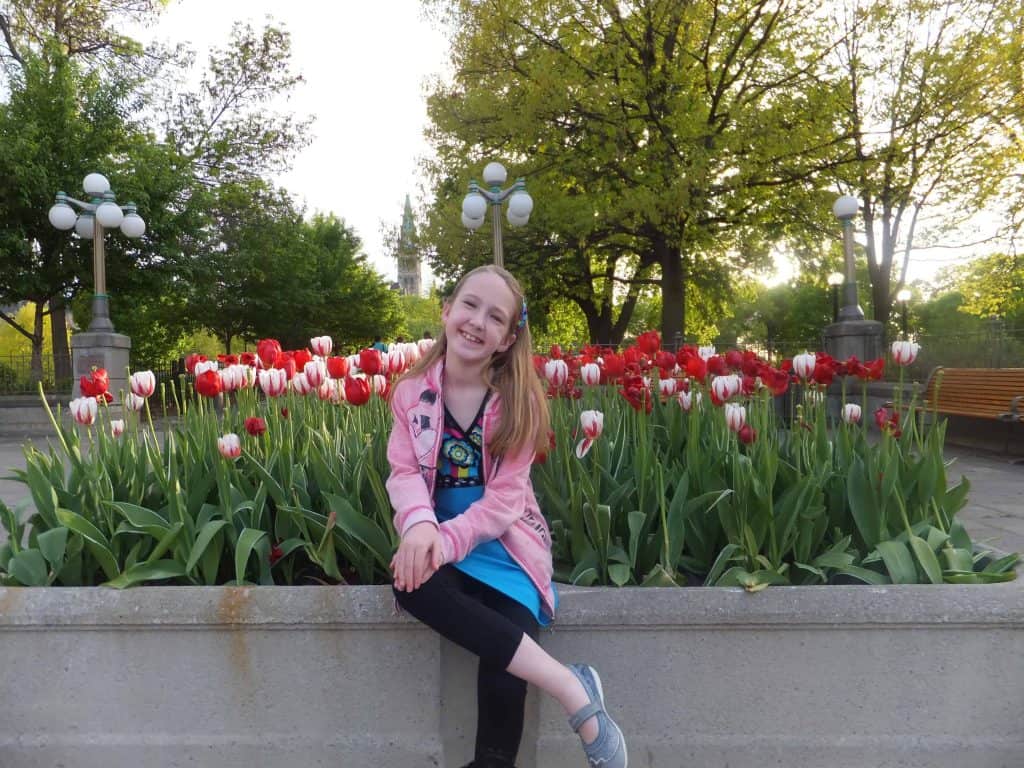 Where to Stay in Ottawa
We have stayed at both Fairmont Château Laurier and the Lord Elgin Hotel on multiple occasions and enjoy both centrally located hotels.
The historic Fairmont Château Laurier offers luxury accommodations in a prime location next to Parliament Hill and just minutes away from the city's top attractions. You are guaranteed to feel like royalty staying here and won't want to go home!
The Lord Elgin also has a great central location near the National Arts Centre and Parliament Hill. If you're looking for spacious accommodations, the hotel's Churchill Suite is a full apartment located on the top floor. We stayed there on our most recent trip and loved how much room we had!
You Might Also Enjoy
Pin This For Later