Planning a trip to Kingston, Ontario? Here's our list of the 21 best things to do in Kingston whether you are visiting for a few days or just a weekend getaway.
The city of Kingston was historically of strategic importance due to its location where the St. Lawrence River meets Lake Ontario and the Rideau Canal (a UNESCO World Heritage Site). It was also the first capital of a united Canada and home to the first Canadian Prime Minister, Sir John A. Macdonald. Today visitors to the "Limestone City" can enjoy a range of cultural and historic attractions, outdoor activities, festivals, great food and shopping in a vibrant 21st century community.
My teen daughter and I visited Kingston this summer for a university tour and decided to stay for two nights and fit in as much sightseeing as we possibly could while we were there. I attended Queen's University in the early '90s but had only returned twice since so I was excited for an opportunity to explore the city again.
Our list of favourites includes top Kingston attractions plus tips on what to eat and where to stay and should help you plan what to do in Kingston on your visit.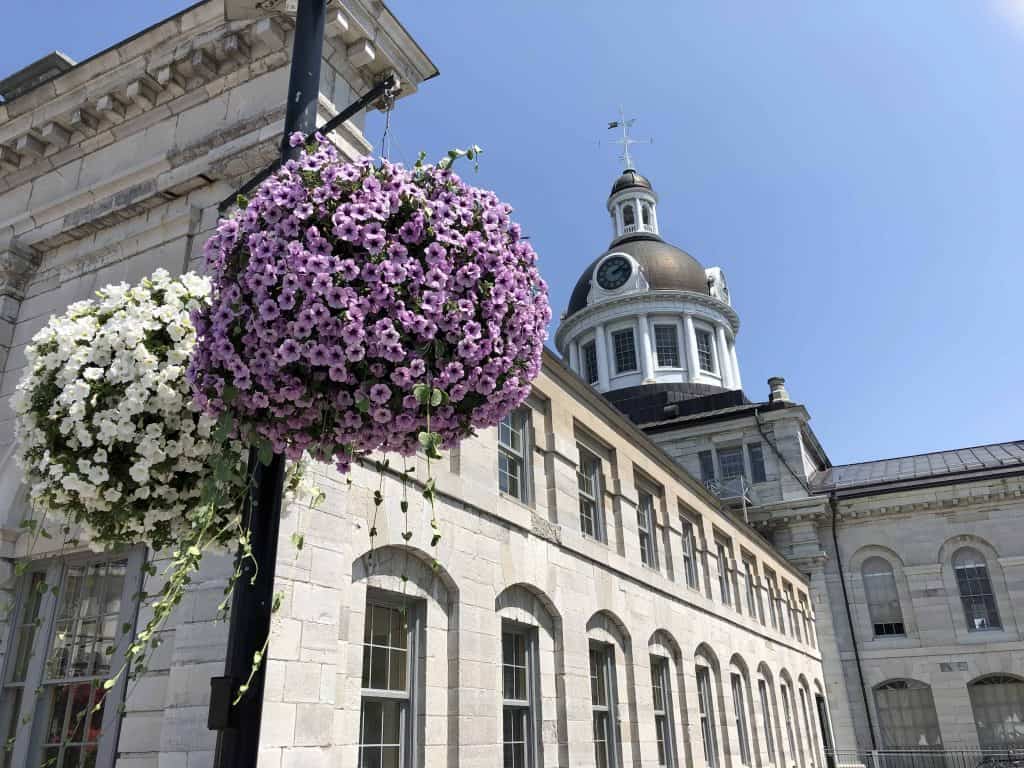 This post may contain affiliate links. If you click an affiliate link and make a purchase then Gone with the Family will receive a small commission at no additional cost to you.
Getting to Kingston
Kingston is located along the shores of Lake Ontario in Eastern Ontario about midway between Toronto, Ontario and Montreal, Quebec. The driving time from our home west of Toronto to Kingston is generally around three hours, however, I decided that it would be less stressful to take the train. A VIA Rail train from Toronto Union Station to Kingston takes 2-2.5 hours, is comfortable and includes free WIFI so it was the best choice for us!
6. Shop on Princess Street
If you enjoy shopping on your travels then you will want to allot some time to shopping on Kingston's main retail street – Princess Street. From boutiques to brands – there's something to appeal to everyone on Princess Street!
Explore Kingston with a K-Pass
Using a K-Pass can be a money saver if you plan to see and do as much as possible while visiting Kingston. The all-inclusive passes are available for 24, 48 or 72 hours and include a Kingston 1000 Islands cruise, the Kingston Trolley Tour, admission to numerous museums and attractions plus discounts at some local restaurants. Some included attractions require advance reservations – check the website for details.
We are a participant in the Amazon Services LLC Associates Program, an affiliate advertising program designed to provide a means for us to earn fees by linking to Amazon.com and affiliated sites.