Autumn can be fleeting in Canada so it's all the more important for us to get outdoors and enjoy the season. Winter will arrive before most of us are ready for it!
These 15 fun fall activities in Ontario will get you out of the house so you can enjoy the best of the season.
Updated September 2023
This post may contain affiliate links. If you click an affiliate link and make a purchase then we receive a small commission at no additional cost to you.
1. Take a Drive to See the Fall Colours
One of the best ways to enjoy fall is to hop into a car and head out on a fall foliage drive. Wherever you are in Ontario, you can head into the countryside and enjoy the scenic fall views as you drive winding country roads – with frequent stops to take photos of the stunning colours of course!
One of the best places in Canada to view fall colours is in the Muskoka Region north of Toronto. If you're planning to take a drive there (or a short road trip) then consult Discover Muskoka's Ontario Fall Colour Report first. The report provides an update on the changing leaves in Gravenhurst, Bracebridge, Huntsville/Lake of Bays, Muskoka Lakes and Georgian Bay and suggestions of some of the best places to view the fall colours as well as fun ways to experience the fall colours.
Looking for a drive closer to Toronto? Consider Schomberg, Caledon, Crawford Lake Conservation Area or the Niagara area for beautiful fall colours closer to the city.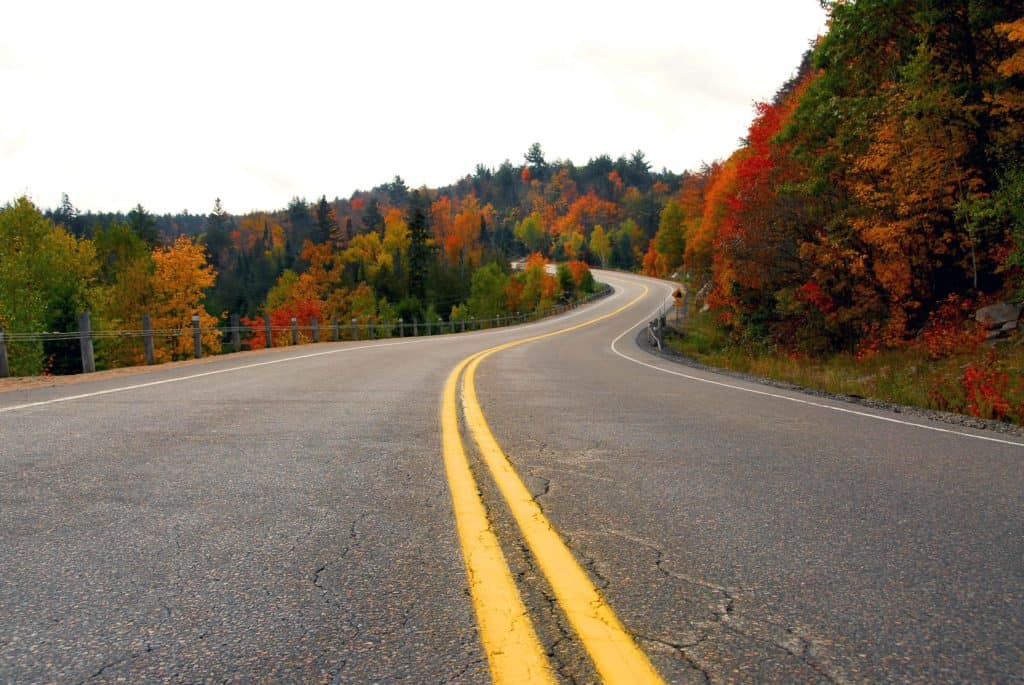 2. Pick a Bag of Apples (Or Two)
Picking apples is a fall tradition for many. It's a fun activity plus you get to eat the fruits of your labour!
These are a few of the farms where you can pick your own or purchase apples: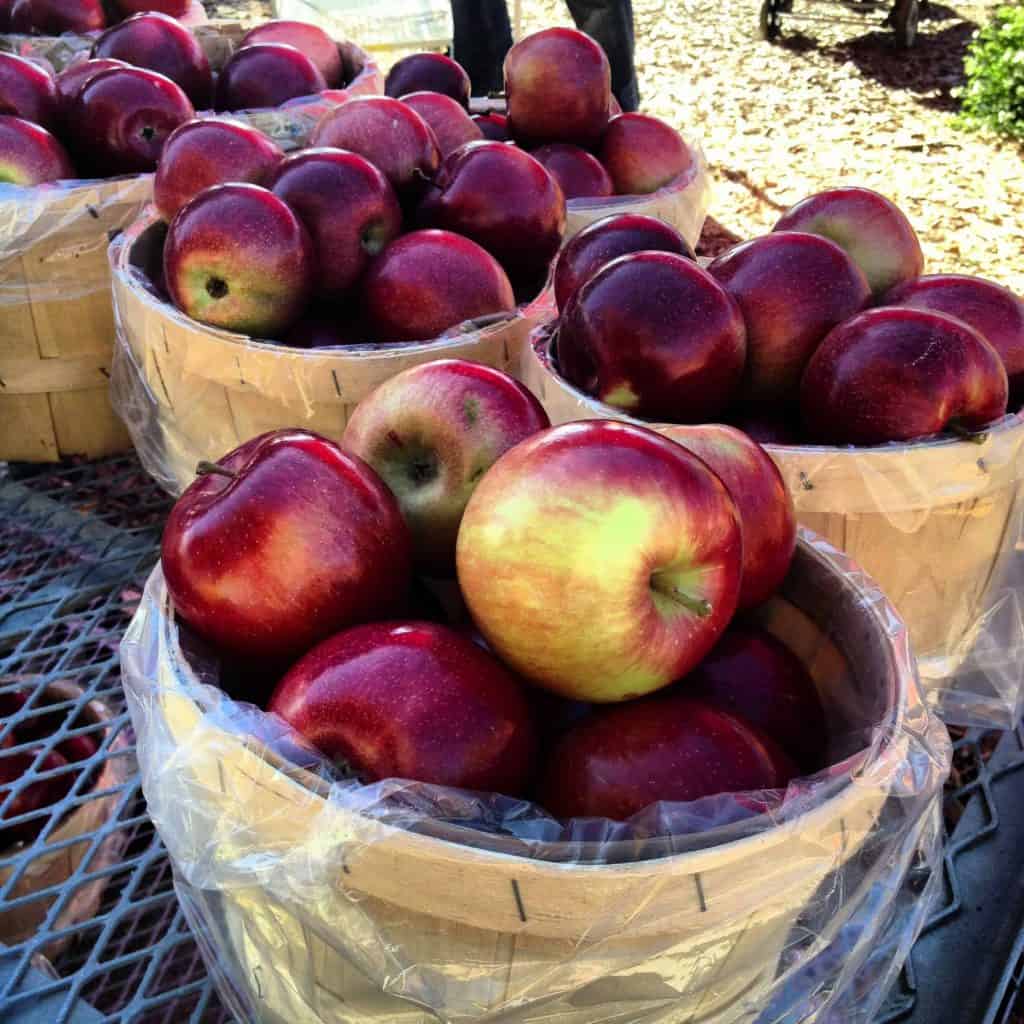 3. Shop at a Farmer's Market
Fall is harvest season in Ontario and a great time to check out the abundant fresh local produce to be purchased directly from growers at local farmer's markets.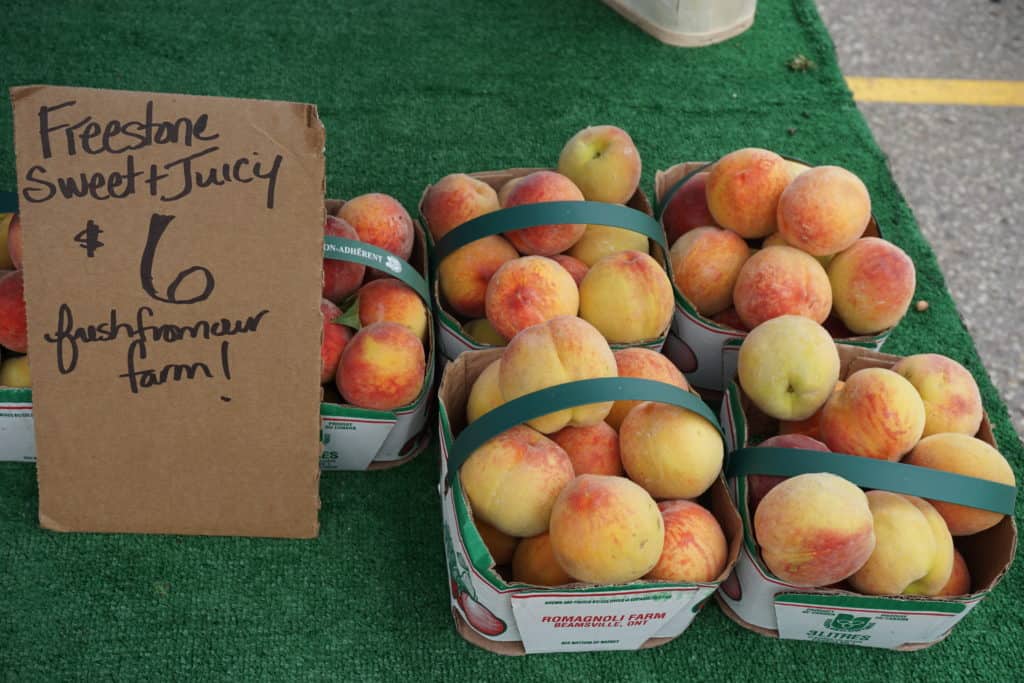 4. Appreciate Fall Leaves on a Nature Hike
The cooler weather of autumn makes it prime time for hiking and hitting the trails is another great way to appreciate the province's colourful fall foliage. From Algonquin and provincial parks across the province to the Bruce Trail and Niagara Escarpment to local conservation areas, you can enjoy the canopy of spectacular colours while getting some exercise and fresh air.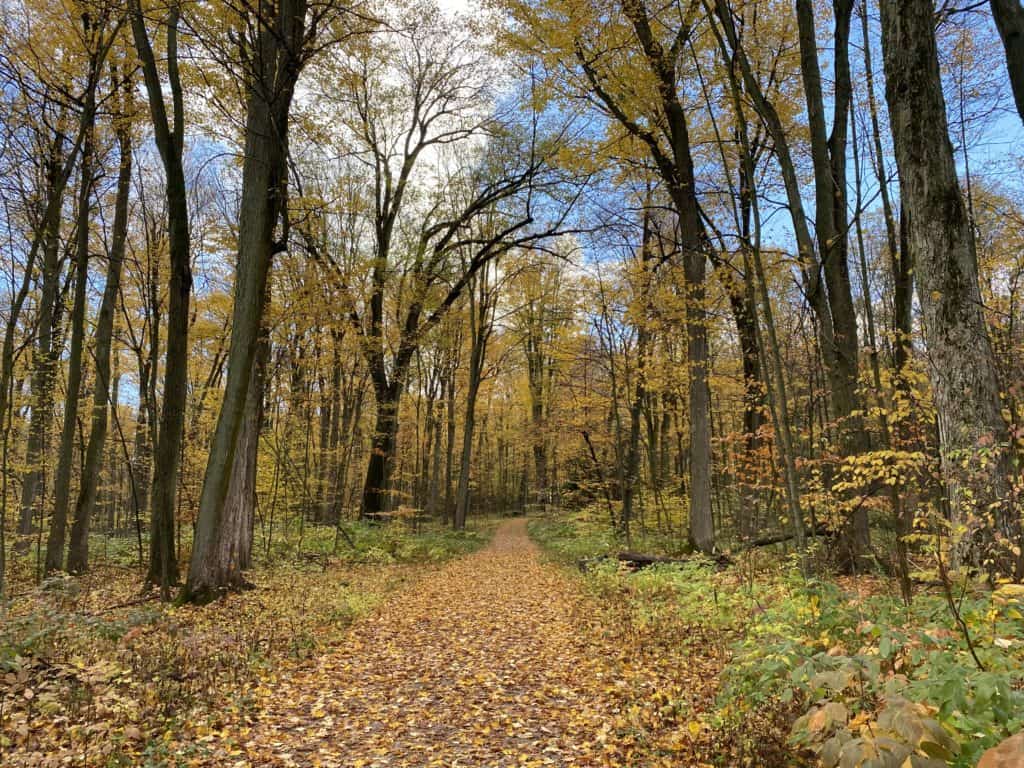 5. Get Into the Spooky Spirit on a Lighted Pumpkin Trail
Enjoying a lighted pumpkin or Halloween-themed trail is a great way to spend a fall evening.
Examples of some of the lighted pumpkin trails in Ontario include: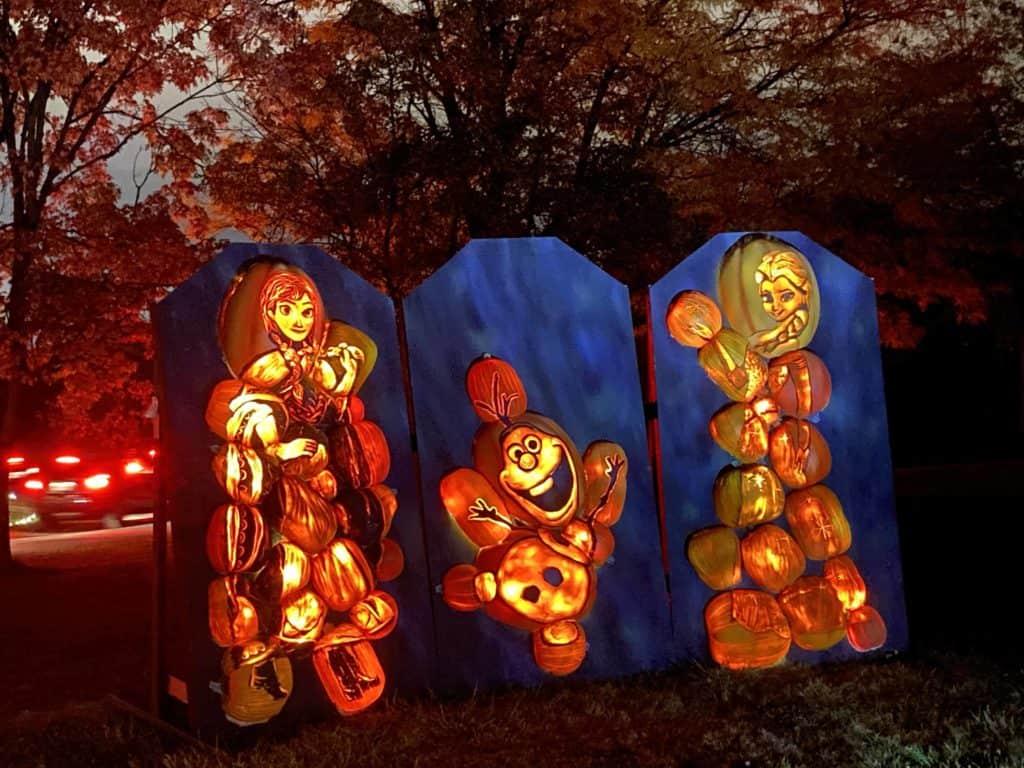 6. Tickle Your Taste Buds on a Culinary Trail
What could possibly be better than taking a leisurely drive (or walk) and enjoying a few delicious bites to eat along the way? If you're nodding your head in agreement then add one of these Ontario culinary trails to your fall bucket list!
7. Celebrate the Cranberry Harvest
The Bala Cranberry Festival will take place October 13-15, 2023 (the weekend after Thanksgiving) and tickets can be purchased online or by telephone. Single full day passes or 3 day passes are available. Admission includes an arts and craft show, a festival with live music, entertainers and attractions all weekend long, kids activities and attractions, use of in town shuttle buses, and many other activities. To participate in activities at the cranberry marsh, you must contact Muskoka Lakes Farm & Winery in advance.
Daily activities at Muskoka Lakes Farm & Winery are available during the harvest season which runs September 23 until late October 2023 (generally finished by October 31st). Wagon tours, wine tasting, trail walks and the popular Cranberry Plunge (hip waders supplied but don't forget your camera) will all be taking place. Activities can be pre-booked online – check website for details. There is a fee for all activities.
8. Experience Ontario Wine Country
Feeling stressed and need some couple time to decompress? Fall is the perfect time to enjoy a wine tour with your significant other in Niagara-on-the-Lake and Prince Edward County. Book a private tour and the two of you can sit back and relax while someone else does the driving or add some exercise to the outing by choosing a bicycle wine tour.
9. Enjoy an Urban Fall Walk
Can't get out of the city this fall? You can still enjoy the season and the stunning fall foliage on display in city parks, ravines and gardens.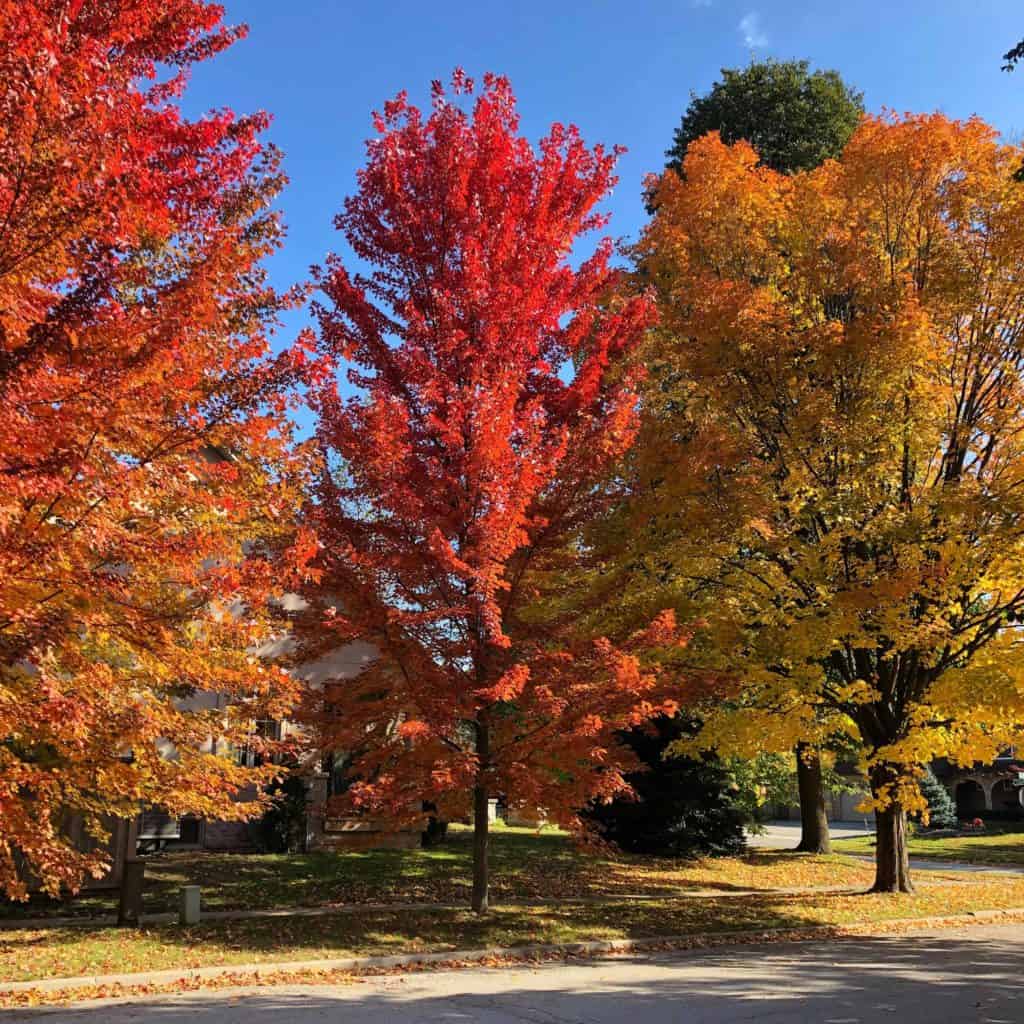 10. Enjoy a Fall Canoe Tour
Canoeing might seem like a summer activity but there's no reason not to enjoy this quintessential Canadian pastime in the fall as well – in fact, paddling is a great way to see the changing leaves! If you own your own canoe or kayak then you can head out on any nearby waterway to enjoy the fall foliage but if you don't then check out any guided tours or canoe/kayak rentals in your area.
The Royal Botanical Gardens offers a Paddling in Paradise fall canoe tour at the Arboretum in Dundas which takes participants on a 1-2 hour guided tour of Cootes Paradise Marsh. Dates are available in September and October and the leaves should be at their peak for the October dates. (Note: This isn't a Learn to Canoe program so participants need to be confident in their canoe skills.)
A canoe trip on the Grand River in southwestern Ontario is also a great way to enjoy the vibrant colours of fall. Companies such as Grand Experiences offer a variety of guided paddles on the river.
Algonquin Park Adventure Tours offers a 6 hour guided canoe day tour available until early October on historic Canoe Lake. This would be a memorable way to see some of the best fall colour in the province. If you're not up to a 6 hour paddle, they also offer 3 hour photography tours with motorized canoes for effortless leaf viewing.
11. Experience a Fall Fair
Fall fairs are a rural Canadian tradition that celebrate agriculture and the bounty of the harvest season. Where I grew up in Northern Ontario, 4-H was an important part of the community and fall fair was the time when members entered the livestock they raised, produce they had grown, craftwork they had created and baked goods they had made to be judged in competition.
There are fall fairs across the province with events including agriculture competitions, musical entertainment, carnival rides and games, food vendors and other activities. Find the one closest to you or check out several as a fun fall activity!
Destination Ontario has a list of some of the Fall Fairs in Ontario.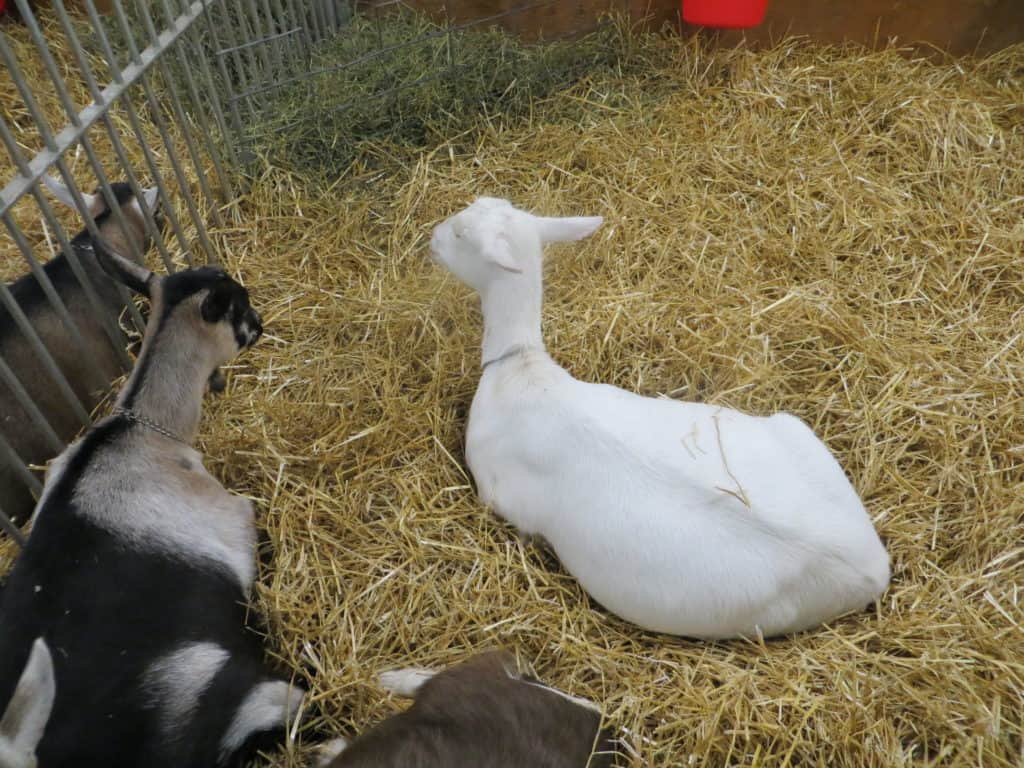 12. Indulge in Apple Cider Doughnuts
Apple Cider doughnuts are a sweet treat that is associated with fall just like everything pumpkin spice. The doughnuts are flavoured with sweet apple cider and coated with cinnamon and sugar – they are delicious!
You can find them at many farmer's markets and farm shops across Ontario but the most famous ones are in Norfolk County which has declared the apple cider doughnut the official doughnut of the county. It's worth the road trip to Simcoe to buy apple cider doughnuts (and fresh Norfolk apples) at The Apple Place which has been baking up the treats since the 1980s!
13. Visit a Pumpkin Patch
One of the best things to do during the fall season is visiting the pumpkin patch at a local farm to pick out a pumpkin or two or three to carve or display – even if you don't have young children!
Wagon rides or hay rides, corn mazes and other activities are often included and there might even be a market shop selling baked goods, jams, preserves, honey, maple syrup and apple cider. It's a charming way to spend a fall afternoon!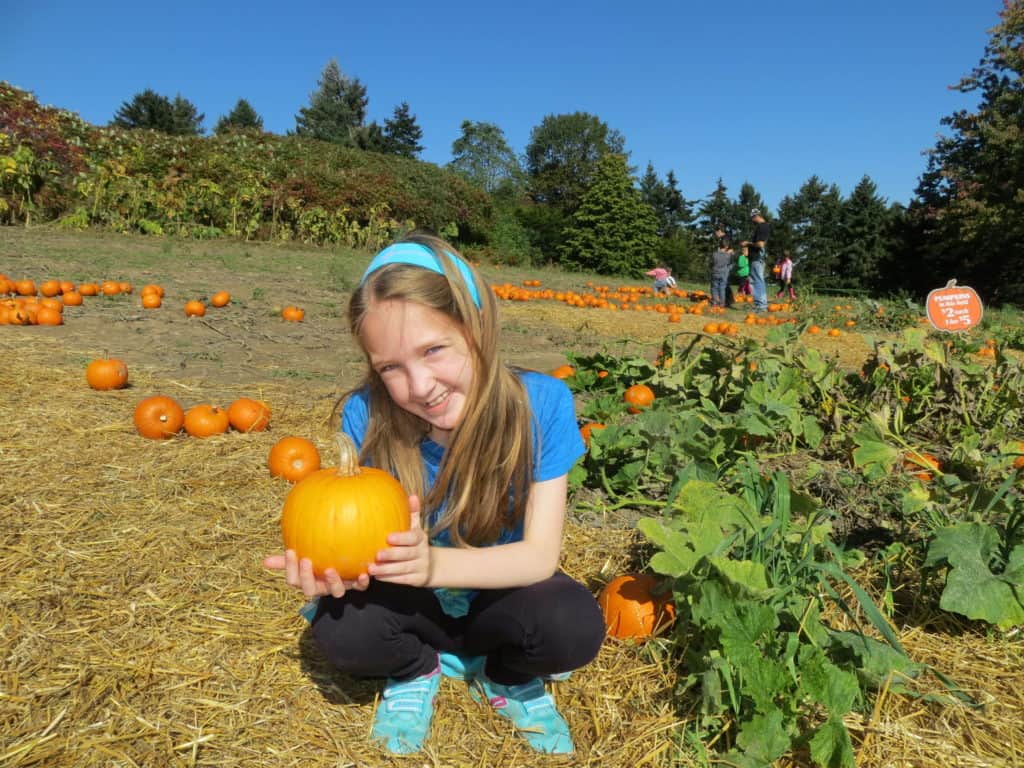 14. Get Scared on a Ghost Walk
If your idea of fun is listening to spine-tingling tales then a historic walking tour that focuses on the supernatural is perfect for you! We have experienced haunted walks in both Toronto and Kingston and enjoyed them immensely – they are offered year-round but fall/Halloween season seems like the spookiest time to take one.
The Haunted Walk offers a variety of ghost tours and paranormal adventures in Toronto, Kingston and Ottawa.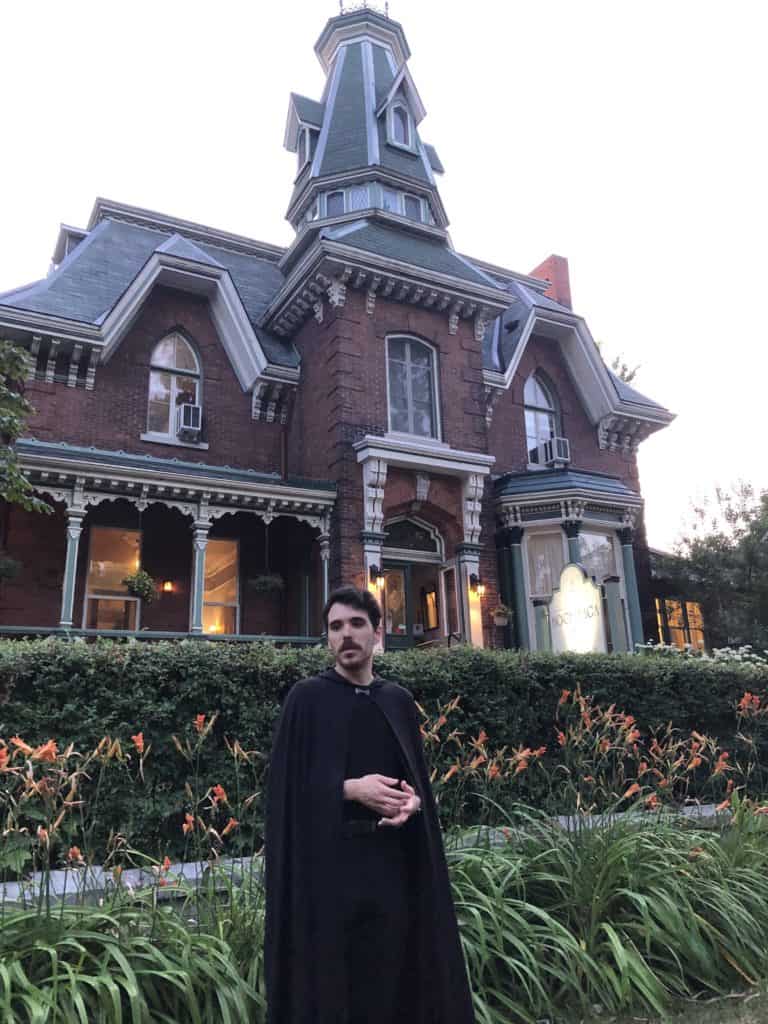 15. Take a Scenic Train Ride
A scenic train ride is an excellent way to experience fall foliage because nobody needs to pay attention to the road – just sit back and enjoy the view out the window!
One of my bucket list items is riding the Agawa Canyon Tour Train to enjoy the incredible landscape and the fall leaves of Northern Ontario. Although I grew up in the area, I never had the opportunity to ride the train but hopefully will soon. The train departs from the depot in downtown Sault Ste. Marie on a 10 hour adventure that includes a stop in Agawa Canyon Park. Peak season is mid-September to mid-October so be sure to book in advance.
Fall Colour Excursions are also available on South Simcoe Railway's historic excursion train. The round trip through the rolling countryside of Beeton Creek Valley from the South Simcoe Railway station in Tottenham (50 minutes north of Toronto) to Beeton and back aboard a restored 1920s coach takes just under an hour. Advance reservations are recommended as fall is the most popular time of the year for this scenic railway trip.
Pin This For Later