When you're longing to travel but can't for whatever reason, virtual travel experiences can help satisfy your wanderlust. These virtual travel experiences in Canadian destinations will give you the opportunity to visit some of the best in our country while staying at home.
This post may contain affiliate links. If you click an affiliate link and make a purchase then we receive a small commission at no additional cost to you.
Ottawa, Ontario
Our nation's capital has a number of virtual travel experiences that you can take advantage of while at home.
Tour the Parliament of Canada's House of Commons virtually to see the room where politics happens in Canada. The tour highlights and provides additional information about spots in the room including where the Prime Minister, Cabinet and government members sit, the Speaker's Chair, Lobbies, Galleries and more. Even if you have visited the House of Commons in person before, it's interesting to see the interim location currently set up in West Block while restoration work takes place on Centre Block.
The following museums in Ottawa currently have virtual tours available:
Rideau Hall, the Official Residence of the Governor General of Canada, has a virtual tour of the rooms available online.
The Canadian Tulip Festival, scheduled to take place May 8-18, 2020 will be offering all performances, programming and public participation online. If you live in Ottawa, you will be able to visit the gardens while observing Ottawa Public Health's social distancing procedures, however, there will be no staff, tour guides, volunteers, facilities, attractions or concerts on-site. Everyone else can join the celebration via the website, social media accounts and soon-to-be-launched YouTube channel.
The National Arts Centre is bring the arts online with their #CanadaPerforms series highlighting Canadian artists during livestream concerts. The series is a Facebook Canada-NAC short-term relief fund that pays Canadian artists for their online performances. Performances are available most days at various times.
Tripping the Rideau Canal – Take a remarkable four-hour journey in real time along Ontario's magnificent Rideau Canal, a UNESCO World Heritage Site and North America's oldest continuously operating canal system. This 360 virtual reality tour premieres on TVO on April 10 and April 12 at 7pm (repeats at 11pm). Streaming on tvo.org starting April 10 at 7pm.
Read additional articles about Ottawa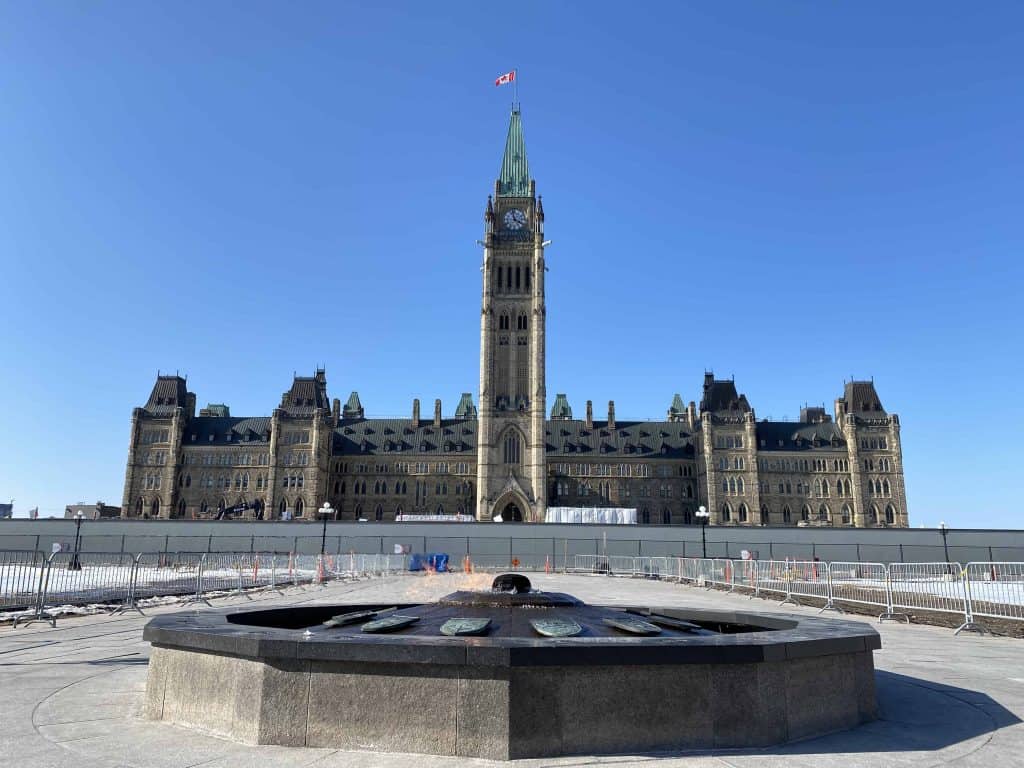 Montréal, Québec
Would you like to explore Montréal without leaving home? Here are a few virtual things to do.
Interested in the arts? Then you might find one of the following of interest:
Art Public Montréal has a number of virtual tours available including a mural tour of the Plateau neighbourhood, Quartier des Spectacles, the Botanical Garden and more.
The Montreal Museum of Fine Arts has digital tours and activities available on their website.
The Musée d'art contemporain de Montréal has a selection of approximately 300 works available online.
Montréal university UQAM presents the virtual exhibition 150 Years | 150 Works: Canadian Art as Historical Act – art as an integral part of Canada's social and political history.
Watch and listen to the Orchestre symphonique de Montréal in concert.
Want to learn more about Montréal's history? Then try one of these:
Read additional articles about Quebec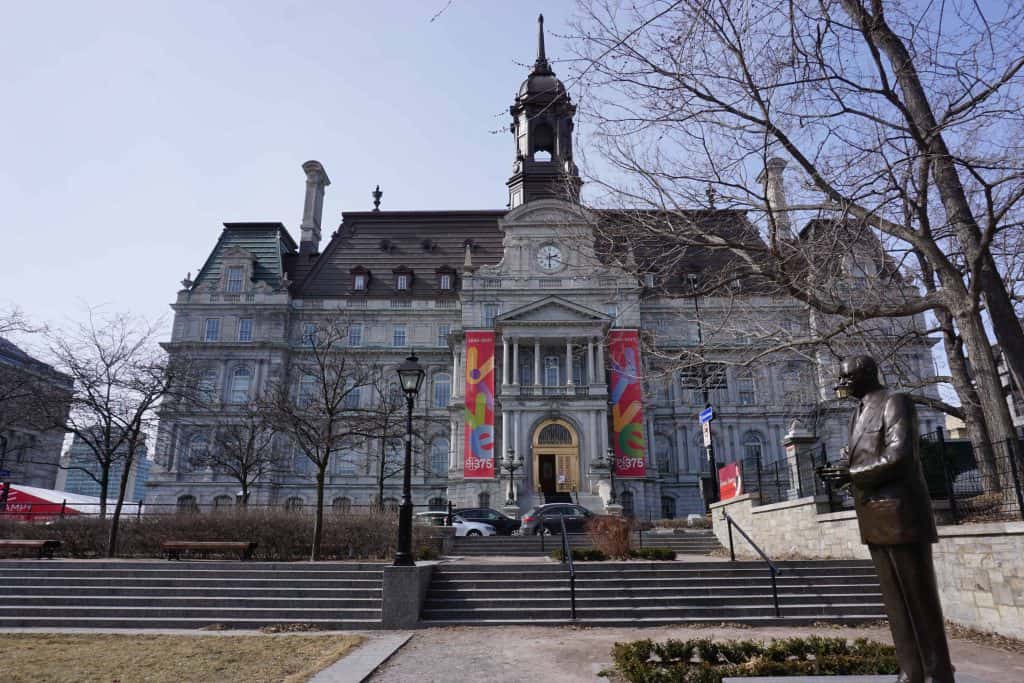 Toronto, Ontario
Canada's largest city has has a wide selection of virtual travel experiences for you to choose from.
If you're looking for a great view then the live cam from the top of the CN Tower allows you to check out the East and West view from the highest point in the city.
Visit the following museums from the comfort of your couch (or bed – we're not judging!):
Royal Ontario Museum – view online exhibits at the ROM
Art Gallery of Ontario – launched AGO from Home on March 27, 2020 – a new way for visitors to enjoy the museum from home by bringing them into the building virtually through unique access to stories and experiences.
Bata Shoe Museum – has something new everyday through their social media channels – check the website to see what's happening each day and the hashtag #BSMFROMHOME.
The Toronto Zoo's Zoo To You initiative provides parent resources for fun activities at home, live virtual learning sessions on Tuesdays and Thursdays, fun animal content on social media channels (Facebook Live, Instagram, Twitter, and YouTube) and a podcast.
Casa Loma – experience the castle online through image galleries of the three floors and stables
Take a virtual tour of the Legislative Assembly of Ontario – the 360 tour includes the exterior of the building, lobby, rotunda, legislative chamber and more.
Canada's Wonderland is bringing the amusement park to your home with virtual rides on 16 coasters, 11 thrill rides and 7 family rides with first-person 'point-of-view' (POV) videos on Youtube.
Elgin and Winter Garden Theatre – take a virtual tour of this National Historic Site which is the last operating double decker theatre in the world.
Visit the National Ballet of Canada's Virtual Museum to see an online gallery featuring items held within the National Ballet Archives. Also check out their YouTube channel for Ballet Moments and Instagram Live for classes.
It might be closed but you can still enjoy Ripley's Aquarium at home with downloadable education materials, crafts and activities; live events; and a live stream of the Shark Cam. There are also links on their website to the penguin live cams at Ripley's Aquarium of the Smokies and Ripley's Aquarium of Myrtle Beach.
Read additional articles on Toronto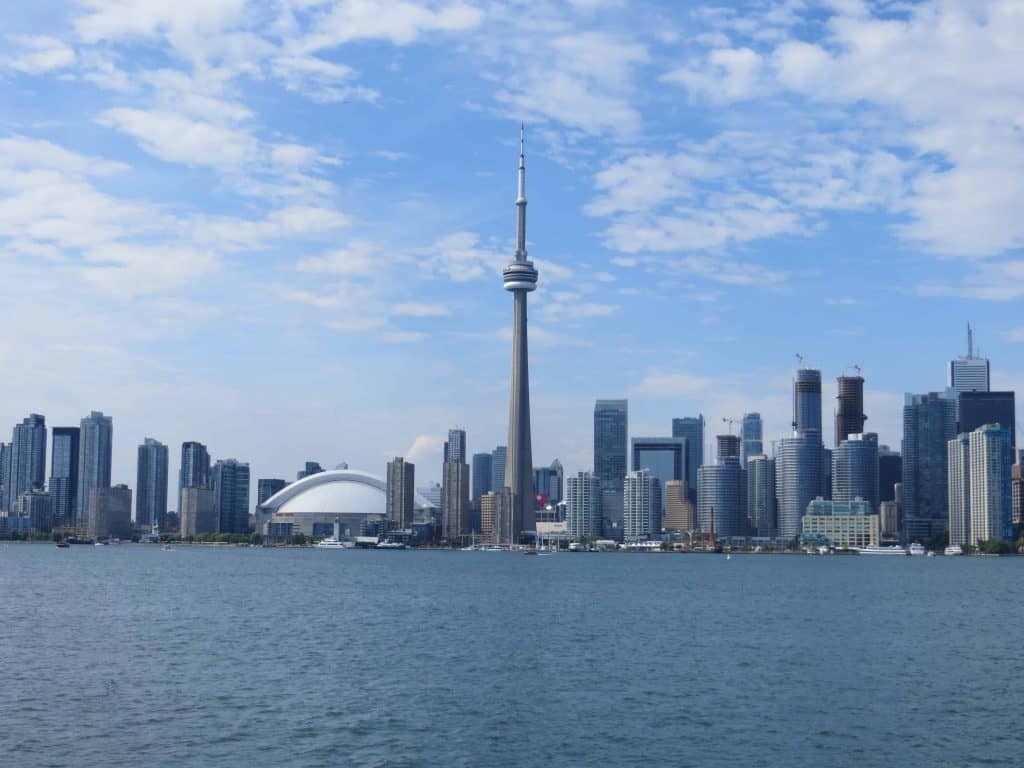 Winnipeg, Manitoba
It may not be possible to physically visit Winnipeg but you can enjoy these virtual travel experiences in the meantime.
The Winnipeg Art Gallery (WAG) invites you to visit its collection of art online via hi-res images. The collection can be browsed thematically with sections on Canadian art, Indigenous art, Contemporary art and more. The WAG's Inuit Art Centre is also scheduled to open late 2020 and there's a virtual tour of the construction site available on Tourism Winnipeg.
The Canadian Museum for Human Rights has recently launched Virtual Museum Tour: Stay Home, Stay Safe a 20 minute guide-led tour through two galleries on the museum's second level. The museum also has a mobile app tour that you can use to virtually travel gallery by gallery through the museum.
The Assiniboine Park and Zoo is launching Live Creature Features on their Facebook page for everyone who wants to keep in touch with the zoo's animals. There are also videos available on the zoo's YouTube channel including a virtual tour of The Leaf, currently under construction as part of Canada's Diversity Gardens in Assiniboine Park.
Tourism Winnipeg also suggests using Google Treks to explore Winnipeg's urban trails as they shot much of Winnipeg's footage.
Read 7 Fun Things to do in Winnipeg, Manitoba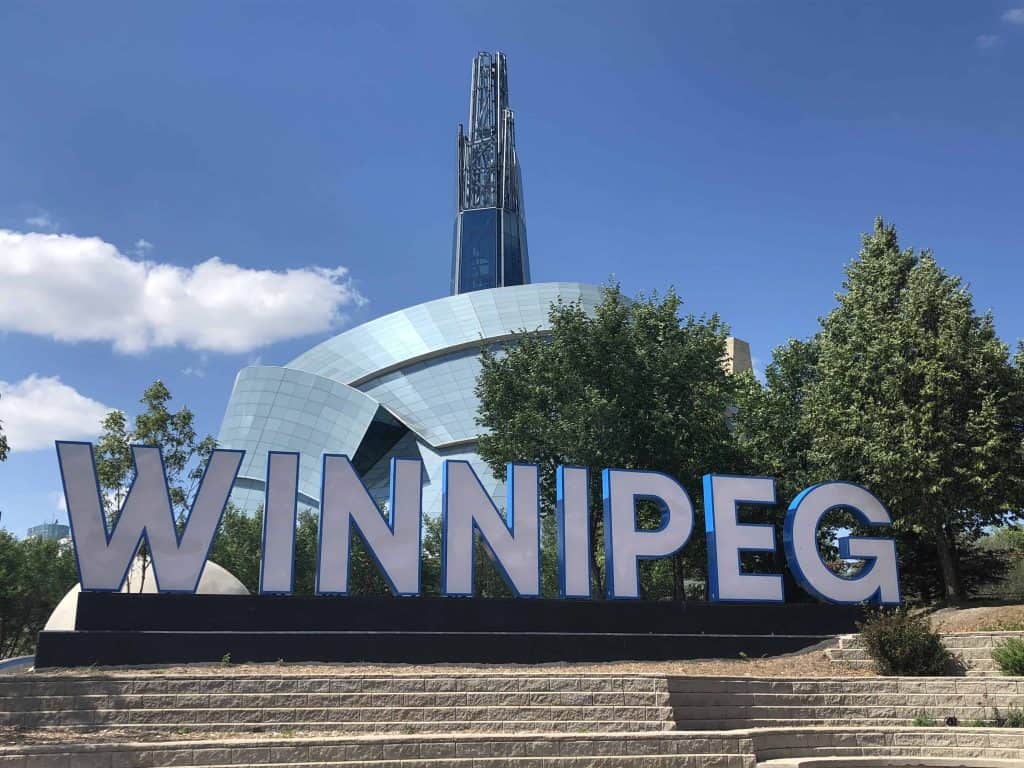 Vancouver, British Columbia
Vancouver is using the hashtag #VirtuallyVancouver to help you identify travel-worthy experiences that you can explore from home.
Traveltours 360 has a virtual reality tour on YouTube of some of the most famous and popular locations in the city of Vancouver, British Columbia, Canada.
Take a tour of the Vancouver Art Gallery with Google Arts and Culture and browse online images from current exhibitions on the Vancouver Art Gallery website. The gallery has also launched an Arts Connects series of online gatherings which requires participants to register.
Museum of Vancouver has committed to providing engaging digital content through the #MuseumsAndChill initiative. Check out their website for daily content.
Enjoy classical music with the Vancouver Symphony Orchestra Live Stream
The Vancouver Aquarium has a number of live cams including the ever popular Otter Cam to allow observation of the animals from your home. The aquarium also has learning resources for children available on line.
Grouse Mountain Bear Cam – a live view of the inside of Grinder and Coola's hibernation den.
Enjoy the Vancouver Cherry Blossom Festival via Virtual Tree Walks April 2-26, 2020 – there are several to choose from or browse them all.
Read additional articles on British Columbia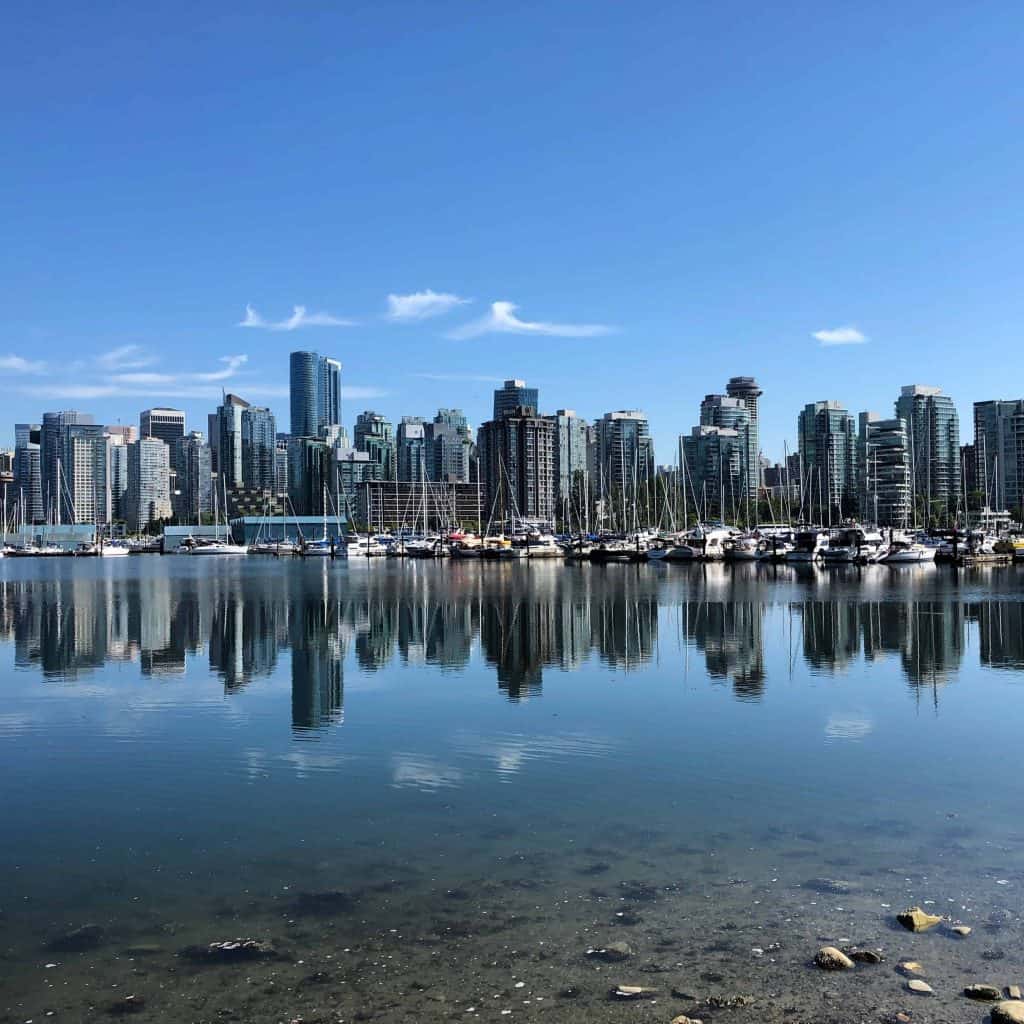 Additional Canadian Virtual Experiences
Niagara Falls Earth Cam – a live view of Horseshoe Falls
7 Best Look Offs Around the Cabot Trail – a virtual tour of the best spots on the Cabot Trail on Cape Breton Island, Nova Scotia
Banff and Lake Louise webcams – cameras at all the choice spots around Banff National Park streaming spectacular views straight to your screen.
Polar Bear Tundra Buggy live cam in Churchill, Manitoba
Nova Scotia Webcams – Peggy Cove – live view of Nova Scotia's well-known landmark
Tourism Calgary – video series Museum Mysteries Uncovered – a series of YouTube videos that allow viewers to go behind-the-scenes at several museums in and around Calgary including Royal Tyrrell Museum, Heritage Park, Glenbow Museum and more.
Watch pandas live with Panda Cam at Calgary Zoo. The zoo also offers Your Daily Dose and Your Daily Dose at Home – taking you behind the scenes with the zoo's animals, humans and conservation programs. The zoo also has a hub of zoo-related activities for parents to share with their children.
Did you miss out on a trip to the sugar bush this year? Vine's Maple Syrup in my hometown in Northern Ontario has a great video on their Facebook page that will allow you to visit their maple syrup production from the comfort of your couch.
What Canadian virtual travel experiences are you enjoying? Let me know and I'll add them to the list!
Pin This For Later