The Bories that are found just outside the village of Gordes in Provence, France are one of the most interesting things that we have ever come across in our travels.

The Village des Bories, located a short distance outside the trendy Luberon hill town of Gordes, was one of the more unique places we visited while vacationing in Provence.  
The village consists of several bories which are "dry" stone huts.  A "dry" hut means that they were constructed without the use of mortar.  The limestone rocks would have been collected from nearby fields as they were cleared and then carefully stacked to build these structures. The existence of bories in this region of France date back to the Bronze Age but it is not clear how old this particular settlement is.  It is believed that it may have been rebuilt several times beginning in the 7th century and that the most recent structures were probably completed in either the 18th or 19th century as many of the tools and implements found can be dated to that time period. 
Bories are found throughout the region (there was even a small one at the villa that we were renting) but this particular village is unique in that it has a large cluster of buildings remaining.  The village was classified as a historic monument after being restored and is now an open air museum which provides visitors with some insight into how life was once lived in the hills of the Luberon.   There are several groupings of bories in the village which Katie and Emma had fun exploring.  Houses, stables, bakehouses, and barns are represented among the buildings and imaginations can run wild picturing life in the village.
Here are a few of the photos that I snapped while we explored the Village des Bories.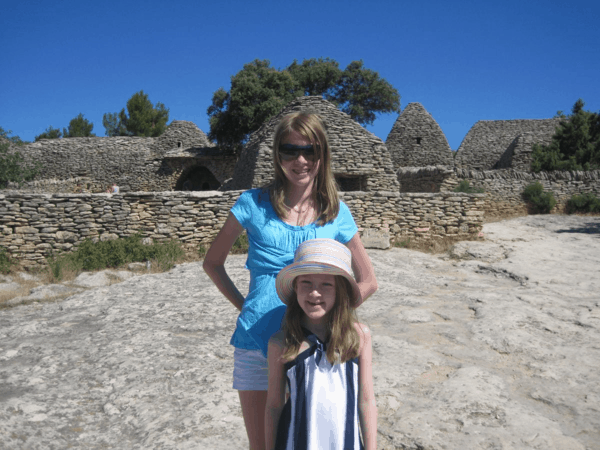 Arriving at the Village des Bories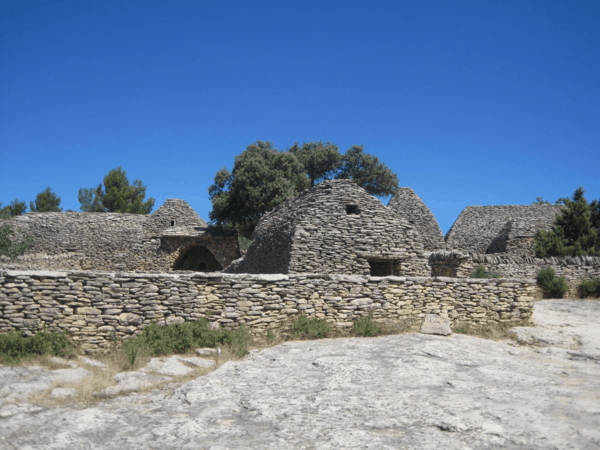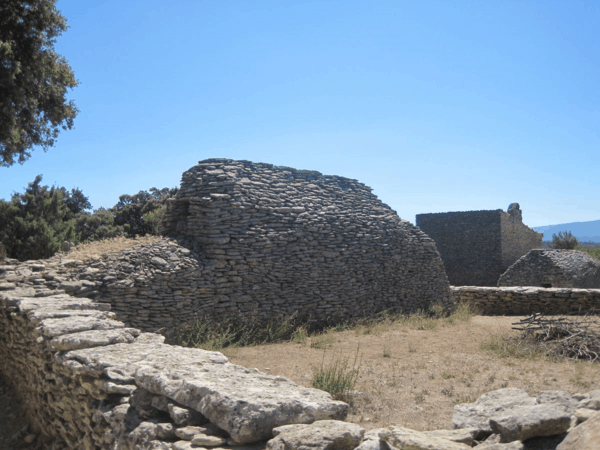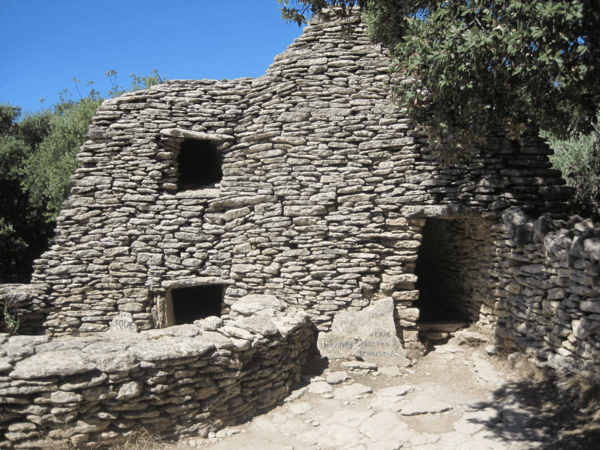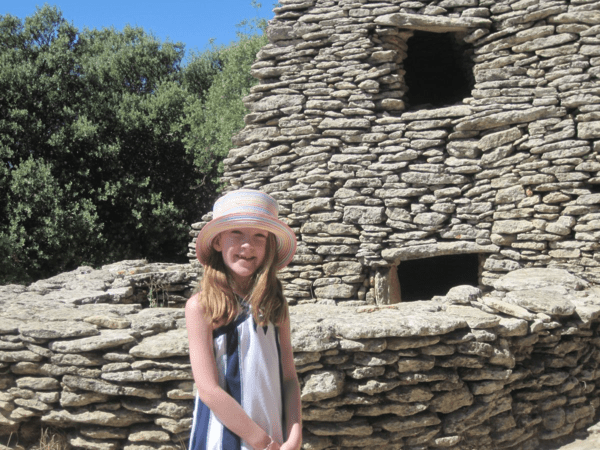 Exploring the bories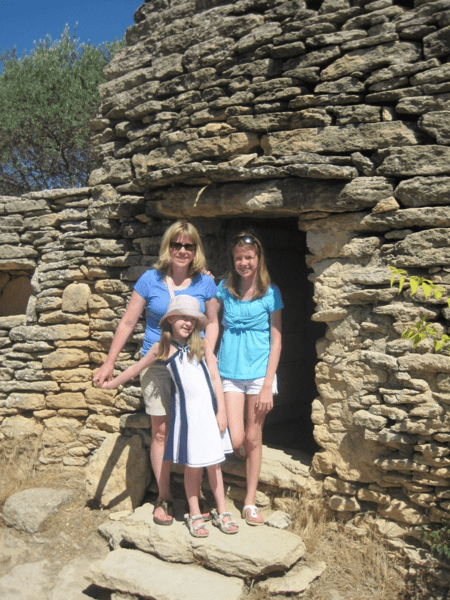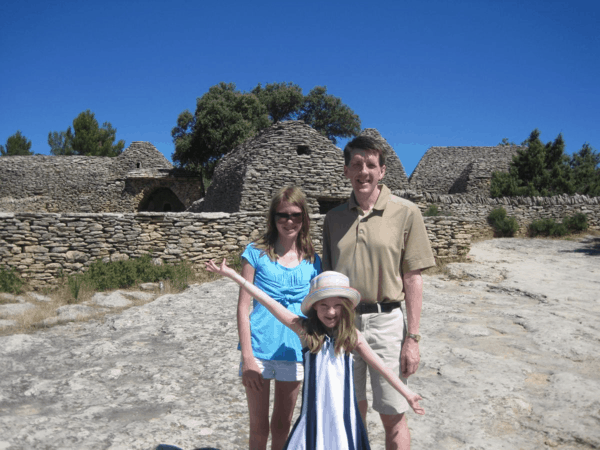 A fun excursion to the Village des Bories
What You Need To Know
The village is open every day from 9am til sundown

Admission for adults is 5.5 Euros and for children 10-17 is 3 Euros

Tours of the village are self-guided and take about 30-60 minutes
Related Links
A Colourful Afternoon in Roussillon, France
Carousels in the South of France
Have you liked our Facebook page yet? I post articles from the blog there as well as photo albums from our travels and other travel news. Or, if you prefer, you can subscribe to the free RSS feed or sign up for an email subscription to keep up-to-date on our travel adventures
Pin this for later