The Bories that are found just outside the village of Gordes in Provence, France are one of the most interesting things that we have ever come across in our travels.

The Village des Bories, located a short distance outside the trendy Luberon hill town of Gordes, was one of the more unique places we visited while vacationing for two weeks in Provence with our kids.  
Read Two Weeks in Provence, France with Kids
The village consists of several bories which are "dry" stone huts. A "dry" hut means that they were constructed without the use of mortar. The limestone rocks would have been collected from nearby fields as they were cleared and then carefully stacked to build these structures.
The existence of bories in this region of France date back to the Bronze Age but it is not clear how old this particular settlement is. It is believed that it may have been rebuilt several times beginning in the 7th century and that the most recent structures were probably completed in either the 18th or 19th century as many of the tools and implements found can be dated to that time period.
Bories are found throughout the region (there was even a small one at the villa that we were renting) but this particular village is unique in that it has a large cluster of buildings remaining.
The village was classified as a historic monument after being restored and is now an open air museum which provides visitors with some insight into how life was once lived in the hills of the Luberon.
There are several groupings of bories in the village which my daughters had fun exploring. Houses, stables, bakehouses, and barns are represented among the buildings and imaginations can run wild picturing life in the village.
You can find additional information about Le Village des Bories and visiting the Luberon region at the Luberon Heart of Provence tourism website.
Here are a few of the photos that I snapped while we explored the Village des Bories.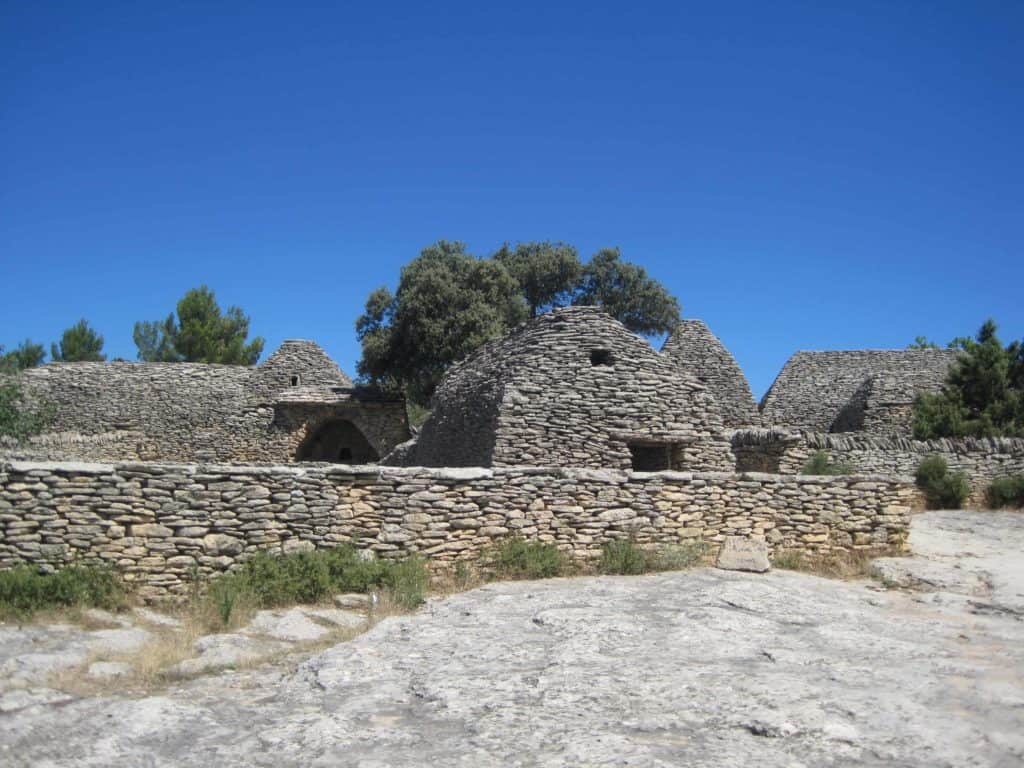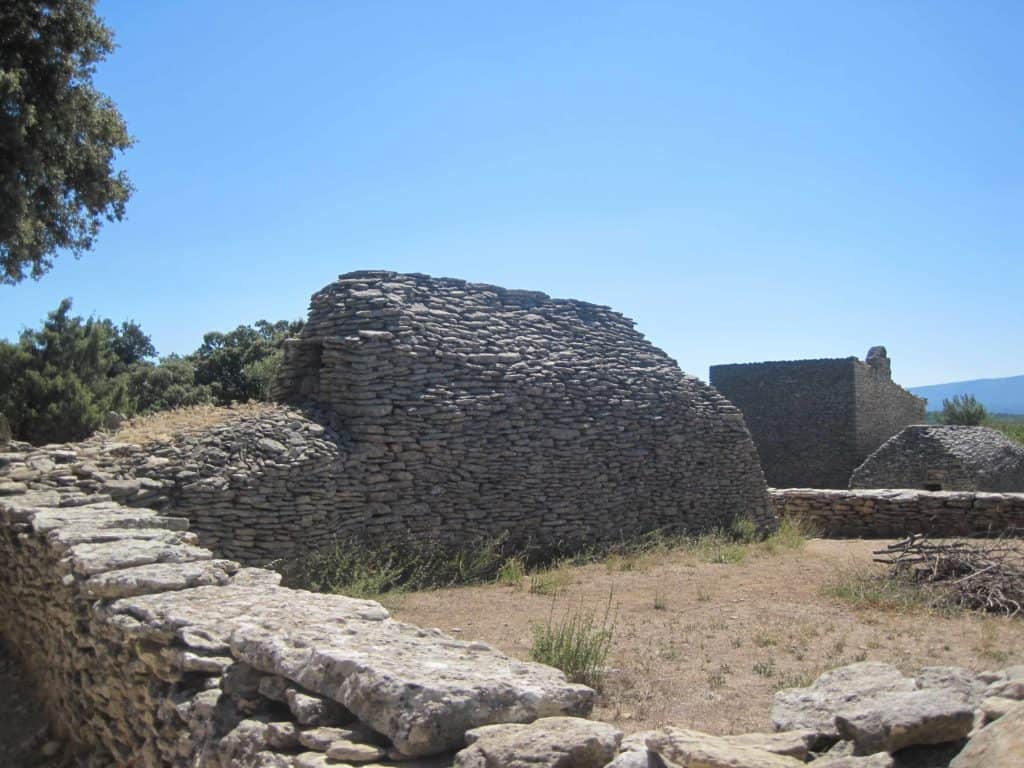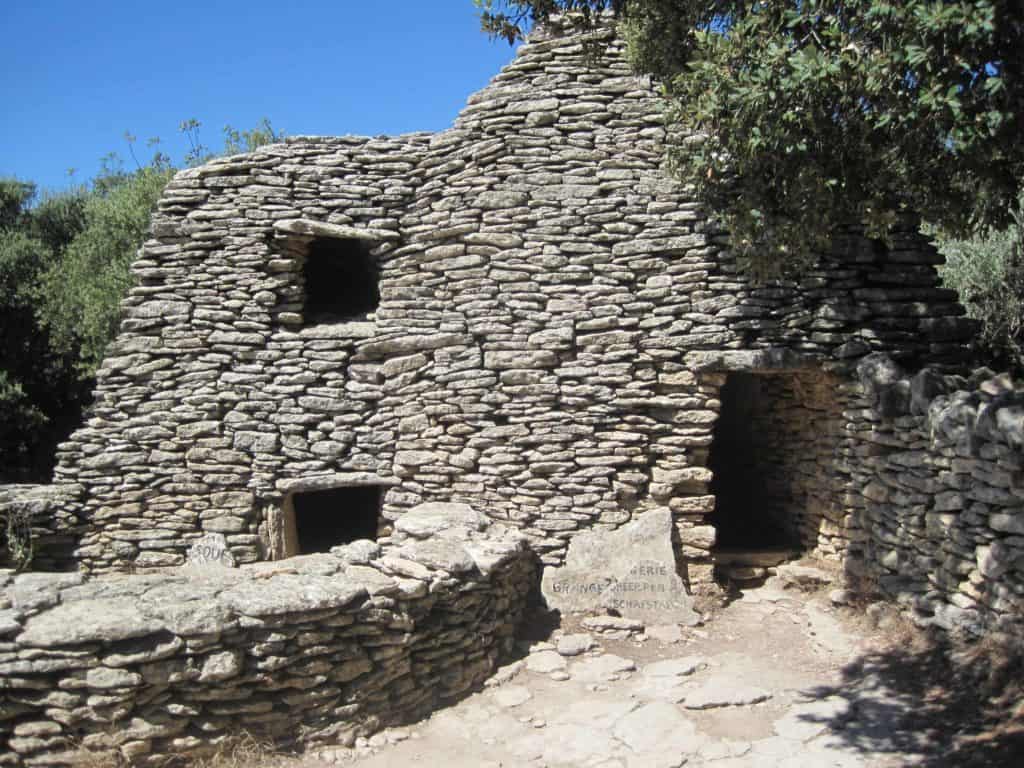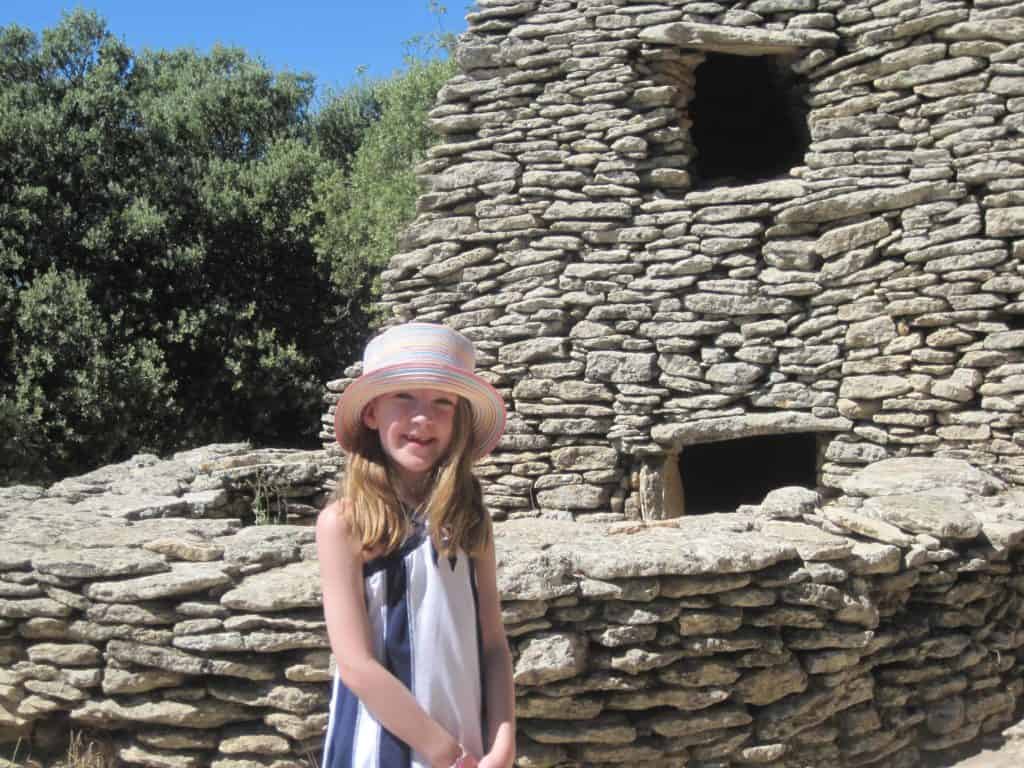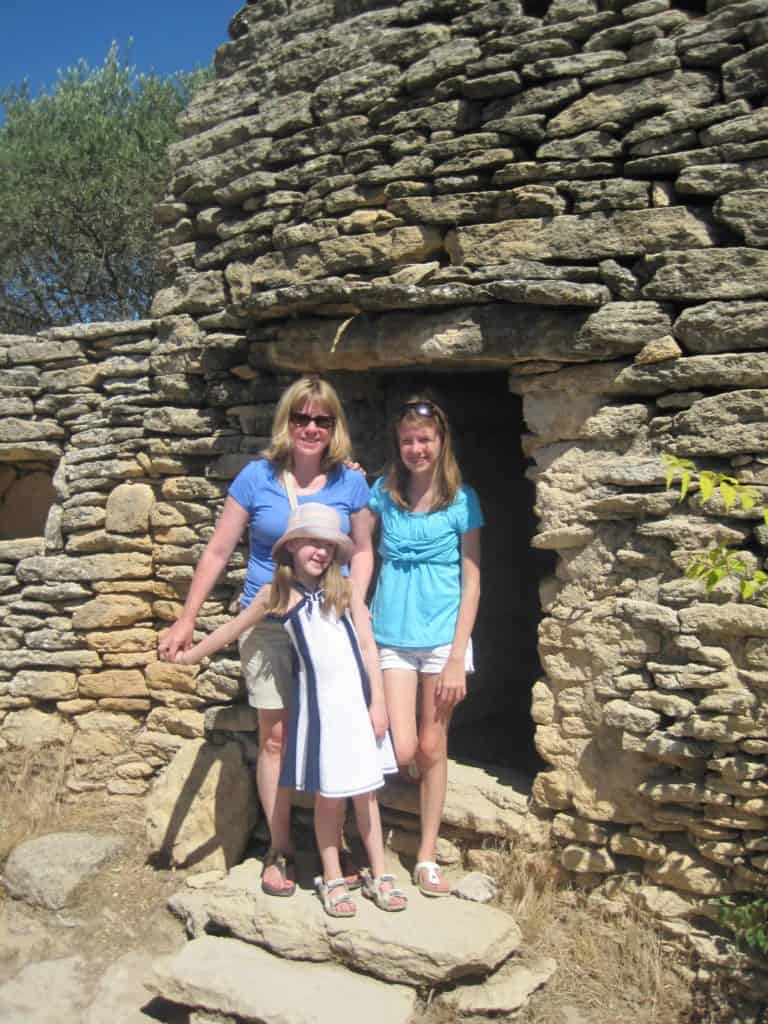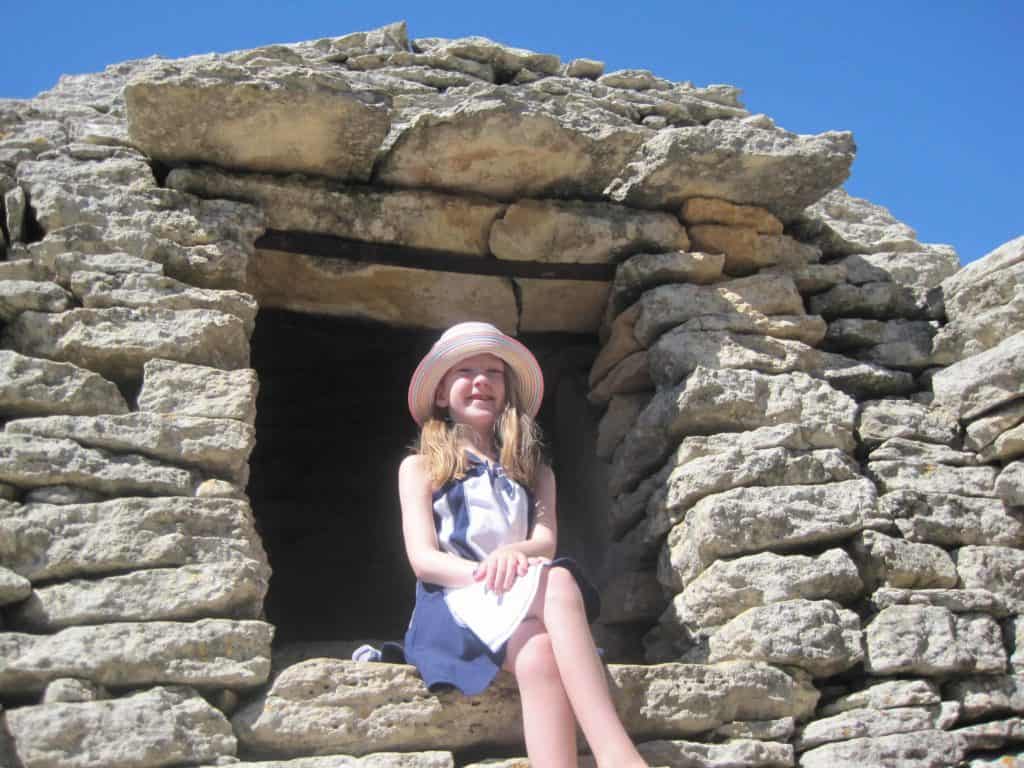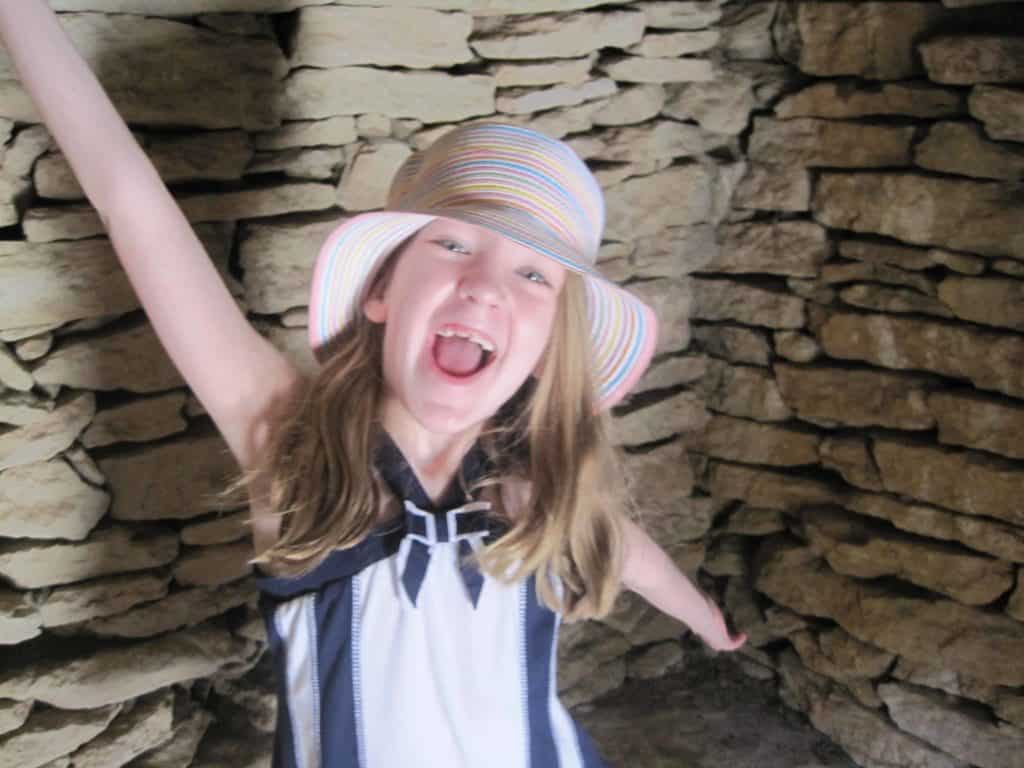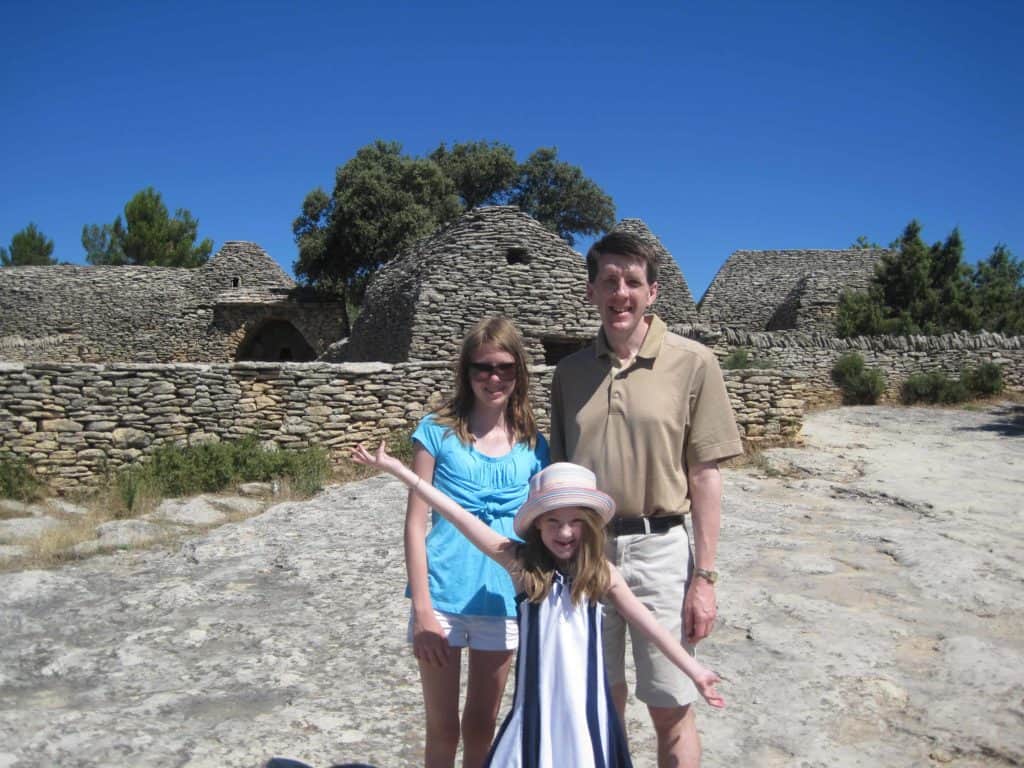 What You Need To Know
The village is open every day from 9 am until sunset.
Admission for adults is 7 Euros and for children 12-17 is 4 Euros. Reduced pricing for groups.
Reservations are recommended for groups.
Tours of the village are self-guided and take approximately 30-60 minutes.
There are two guided tours available on Tuesdays and Thursdays.
The 100,000 visitors who come to the Village des Bories each year make it one of the most visited sites in Vaucluse.