A day spent on Princess Cays, Bahamas in photos.
My favourite family tradition is the post-Christmas getaway that we gift ourselves each year. On one such getaway, we left cold and snowy Toronto on December 27th to fly to Fort Lauderdale for a holiday cruise in the Caribbean aboard the Crown Princess. Our first port of call was Princess Cays in the Bahamas.
Princess Cays is a private resort that Princess Cruise Lines owns on the island of Eleuthera in the Bahamas and is one of the most popular ports on the Caribbean itineraries. The resort stretches over 40 acres and has more than half a mile of white sand shoreline on the southern tip of the island.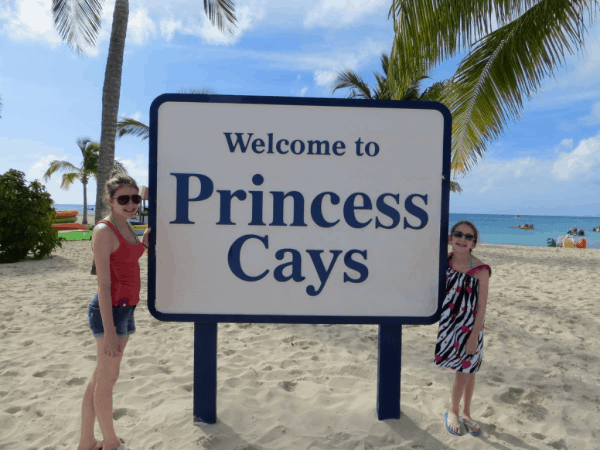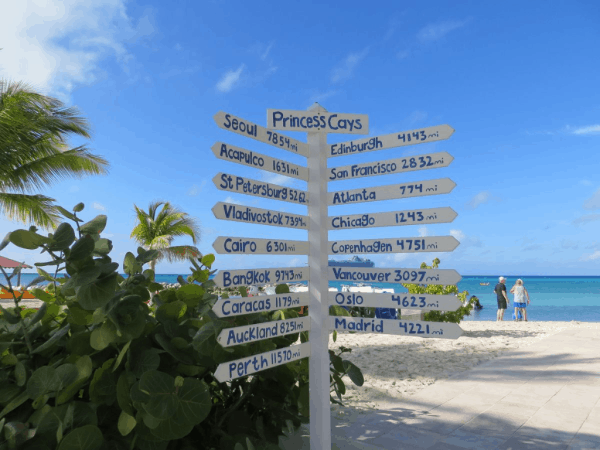 Beach Bungalows at Princess Cays
We opted to pre-reserve an air-conditioned beach bungalow which came equipped with several loungers outside, a dining table and chairs inside, beach mats for playing in the ocean, and an outdoor shower. The brightly-coloured bungalows are located toward the end of the beach and there is a tram that will transport guests to and from the bungalows if they don't wish to walk.
Our bungalow was ideal for relaxing while we were on the island and we loved that we could pop inside to cool off a bit whenever the heat got to be too much. There are also clamshell loungers available to rent for anyone who just wants to be assured of a shady spot to relax. Availability is limited so guests should pre-reserve bungalows and clamshells and anyone who wants to choose the colour of their bungalow had best get off the ship early to avoid disappointment.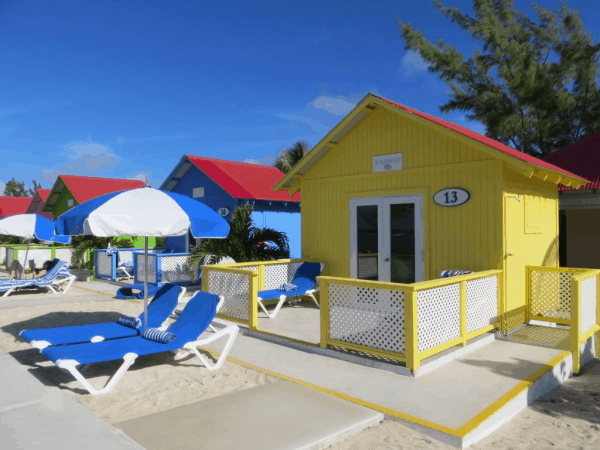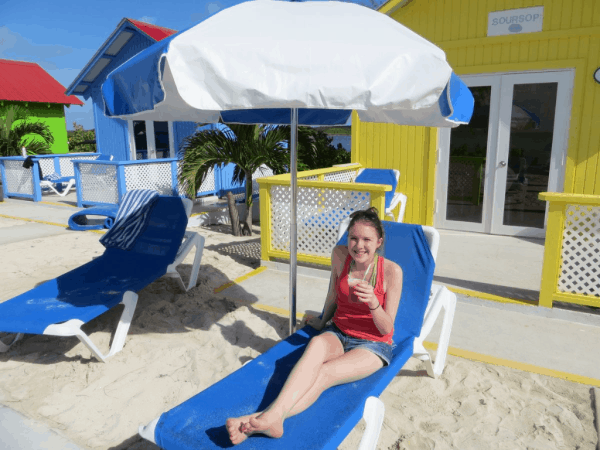 The Beach at Princess Cays
Princess Cays has a stretch of lovely white sand beach which begins near where the tender boats drop passengers. The beach in this area is perfect for playing in the sand or the surf although it is smaller than the private Caribbean island retreats of other cruise lines that we have visited.
The end of the beach where the bungalows and The Sanctuary (adults only retreat) are located is not sandy so guests need to watch their footing when walking on the rocky shore. From the beach there is also a great view of the ship anchored off shore which makes the perfect back drop for family photos.
Food and Drink at Princess Cays
There are three bars on the island serving a selection of fruity alcoholic and non-alcoholic drinks. There are also two grills serving a casual BBQ lunch of burgers, hot dogs, chicken, salads and cookies for dessert. The girls and I filled our plates at the grill and then returned to our air-conditioned bungalow to eat inside.
Pelican's Perch Play Area
There is an enclosed area for children with a playground and small pool which appeared to be staffed by counsellors from the kid's club. It looked perfect for young children but we didn't investigate as mine are beyond that stage.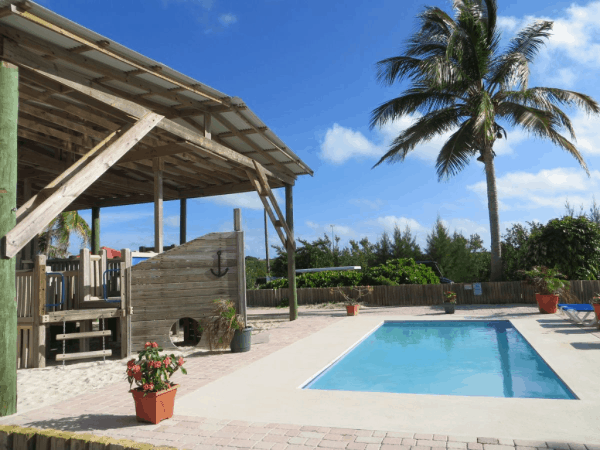 Recreational Activities at Princess Cays
There are more than enough activities to keep everyone in the family busy while visiting Princess Cays. The biggest problem is that there simply isn't enough time to do everything. Guests can enjoy a beach volleyball game, check out the views from the top of an observation tower, rent water sport equipment, book an excursion or just relax on the beach.
Snorkel gear, kayaks, aqua bikes, and stand-up paddleboard/wind surfing equipment, floats and aqua chairs can all be reserved in advance or rented upon arrival on the island on a first-come, first-served basis. There are Banana Boat rides available as well as excursions like deep-sea fishing, glass bottom boat rides, sightseeing tours on the island, coastal cruises, and dune buggy tours. There are also shops and a local craft market on the island for those looking for a local souvenir.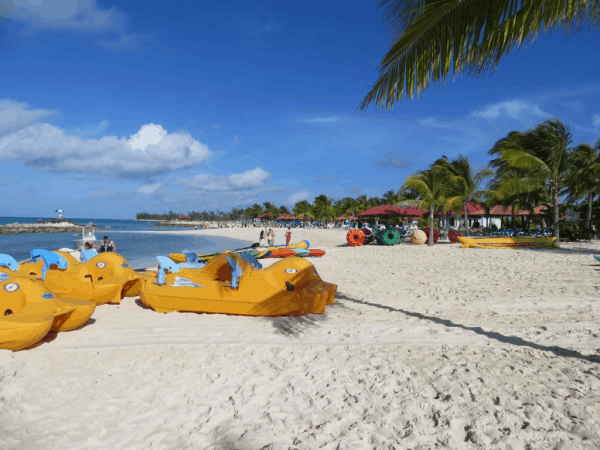 Spending a day on the beach in Princess Cays was the perfect start to our Southern Caribbean cruise – it was just over far too soon.