We had to cancel a cruise that was supposed to take place March 2020 and now it's clear that our rescheduled cruise for this summer won't be sailing either. Since it will likely be some time before I'm able to set foot on a cruise ship again, I'm dreaming instead of the best places to go on a cruise. Instead of traveling, I have been reading and researching to come up with a list of the best cruises and the best cruise destinations in the world.
This is a list of 12 spectacular bucket list cruises that I think should be on any avid cruiser's travel wish list. Some of these I have already taken and some are on my own wish list for future cruises once I'm able to get out and explore the world again.
This post may contain affiliate links. If you click an affiliate link and make a purchase then we receive a small commission at no additional cost to you.
1. Alaskan Cruise
Alaska is a bucket list cruise itinerary for many people and for good reason as the state can boast of having some of the most spectacular scenery on earth. Cruising the Inside Passage and Glacier Bay is an unforgettable experience as is spotting wildlife from the deck of your ship.
A cruise is an accessible and efficient way to cover as much as possible if you only have a week or so for vacation but extending your cruise with a land-based trip either before or after your cruise is the best way to see even more of The Last Frontier.
One of the first cruises that we ever went on was a multi-generational cruise to Alaska with my in-laws when our younger daughter was not quite four years old. We had a fabulous time and loved the destination so much that we had booked another Alaskan cruise for summer 2021 cruising the Inside Passage from Vancouver with Holland America. That will not be proceeding as planned this summer but it is one cruise that we will definitely repeat!
Read An Alaskan Family Cruise to learn more about our first cruise experience in Alaska and 15 Reasons to Set Sail on an Alaskan Cruise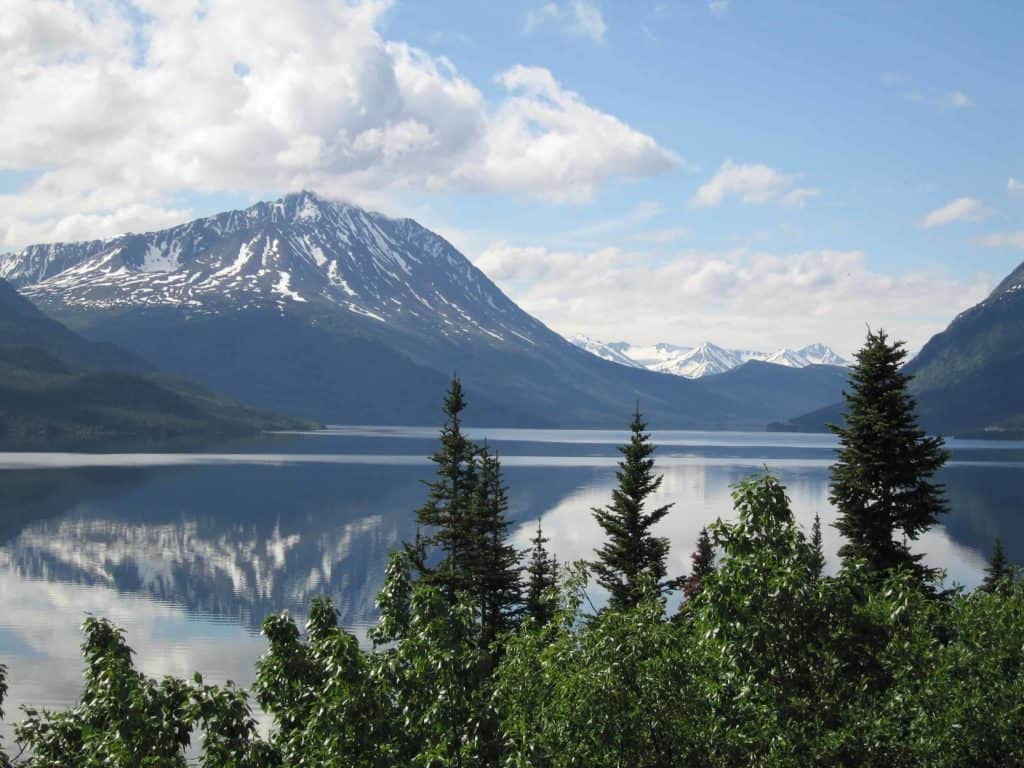 2. European Christmas Market Cruise
Visiting European Christmas markets on a river cruise has been on my wish list for a very long time. I can't think of a lovelier way to spend a week or so during the holiday season than on a Christmas market cruise visiting charming traditional markets and enjoying the lights and decorations, tasting freshly baked holiday treats, and shopping for unique ornaments and gifts before heading back to the ship to partake in onboard festivities.
The hardest part for me would be choosing among the various Christmas itineraries that include cruises along the Elbe, the Rhine or the Danube with stops in Germany, Czech Republic, Austria, Slovakia, Hungary, France and Switzerland.
Read 10 Magical Christmas Destinations for Your Travel Bucket List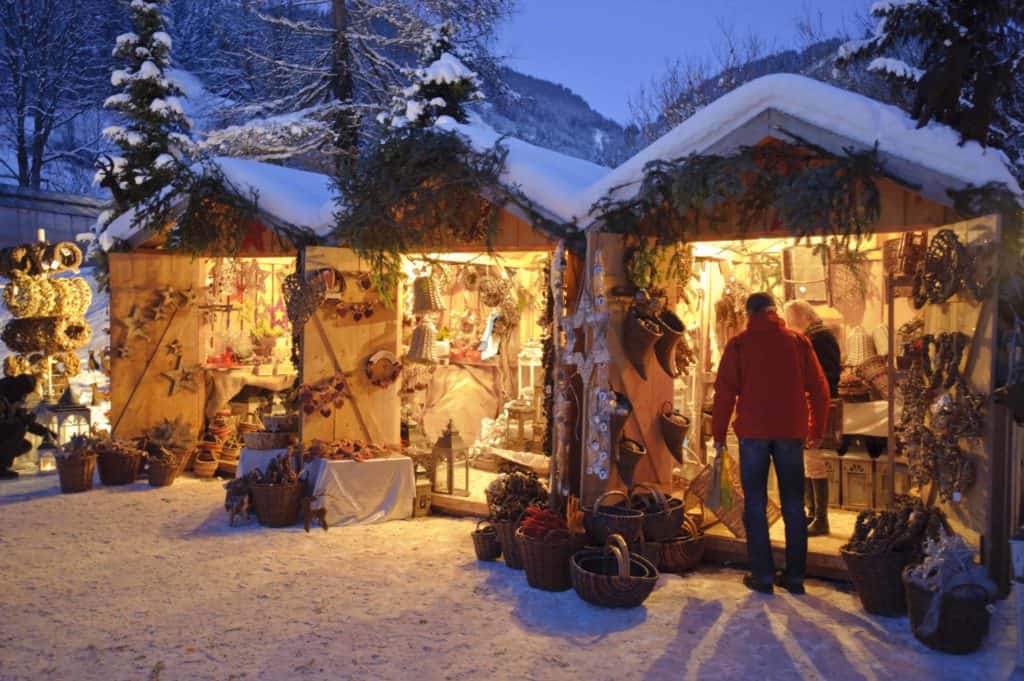 3. A Luxury Transatlantic Crossing
High on my list of dream voyages is crossing the Atlantic on a luxurious ship such as Cunard's flagship the elegant Queen Mary 2. What an unforgettable and romantic experience it would be to travel in style from New York City to England (or vice-versa – I'm not picky!) on one of the world's most famous ocean liners.
Cunard has been crossing the Atlantic since the 1840s and it's partly a nostalgic longing to experience the glamorous days of cruising that fuels my dreams of a 7 day escape from everyday life to one filled with luxurious staterooms, fine dining, afternoon teas and gala balls. They're also the only ship that allows guests to bring their pets along so I might even be able to get my puppy fix at sea!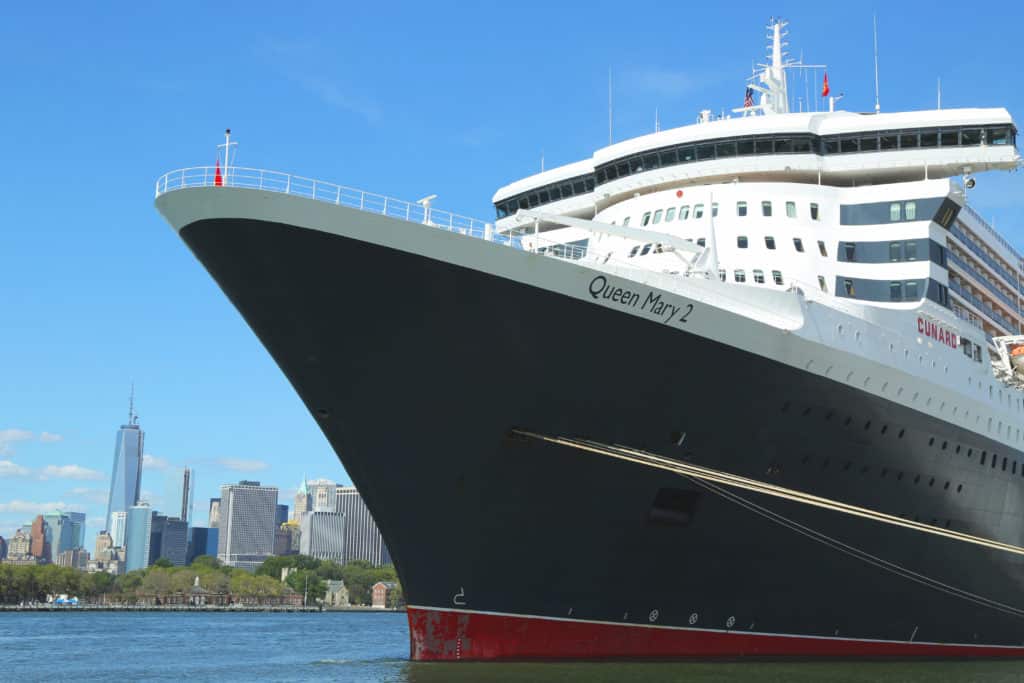 As an Amazon affiliate, I earn from qualifying purchases.
4. Galapagos Islands Cruise
A cruise to the Galapagos archipelago is perfect for nature lovers as it's an opportunity to view and learn about the diverse wildlife of the Galapagos that you will never see anywhere else. The Galapagos is a rare, isolated environment where the wildlife has no instinctive fear of humans.
There are a number of companies which offer cruises on various sized vessels and include daily activities such as Zodiac excursions, hiking and walking tours and visits to cultural and historic sites. There are also cruises geared specifically for families, photographers and other interests. This 10 day cruise on the National Geographic Endeavor II is the itinerary and experience that I have on my bucket list.
My husband travelled to the Galapagos Islands before I knew him and I have been insanely jealous since the day I found out. As a result, taking a family cruise to the Galapagos Islands has been on my wish list for years but now that our kids are almost grown up it will likely be just the two of us when we finally go.
(I just finished reading Shipped, a fun rom-com set on a small ship cruise to the Galapagos Islands and now I want to visit even more! Buy Shipped on Amazon)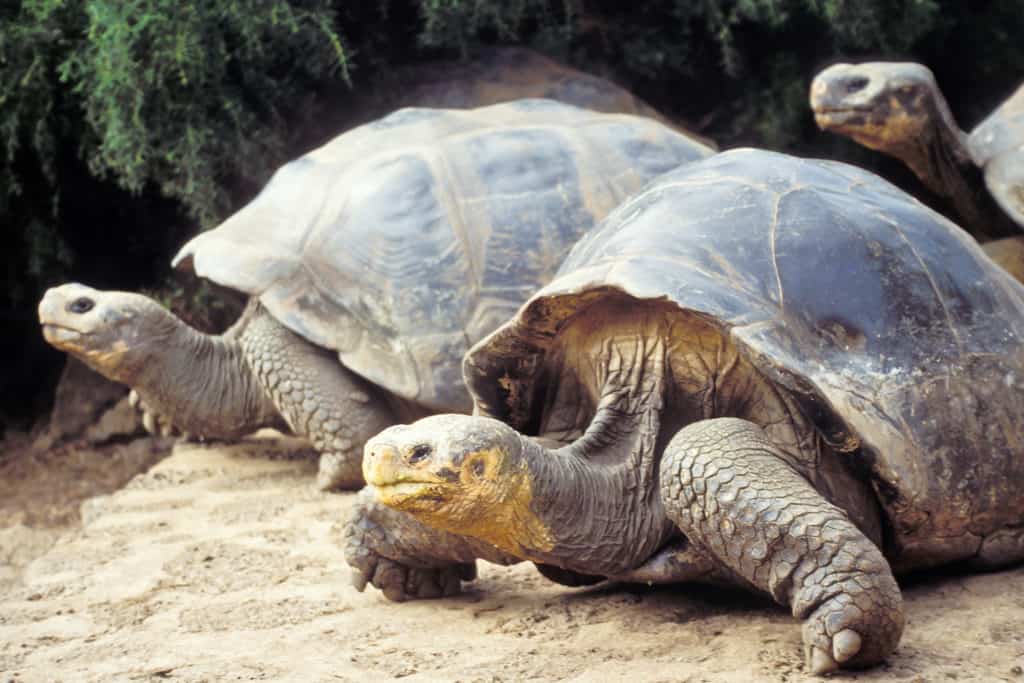 5. Exploring Northern Europe by Ship
One of my favourite family trips that I recommend for anyone's cruise bucket list is a Northern European cruise that includes Scandinavia and Russia to visit some of Europe's most beautiful cities. Most of these cruises include overnight stays of 2 or 3 nights in St. Petersburg which allows more time to appreciate the stunning Russian capital named for Peter the Great.
Our Baltic cruise shortly after our younger daughter turned 6 was our first trip to Europe with kids. We spent a few days in Copenhagen prior to sailing on the Emerald Princess with stops in Stockholm, Helsinki, St. Petersburg, Gdansk, Tallinn, and Oslo and another day post-cruise. We enjoyed all of the ports of call immensely and loved getting a taste of so many countries that we might not have visited otherwise. We will also likely return to some of these countries on land-based trips as the cruise left us wanting more.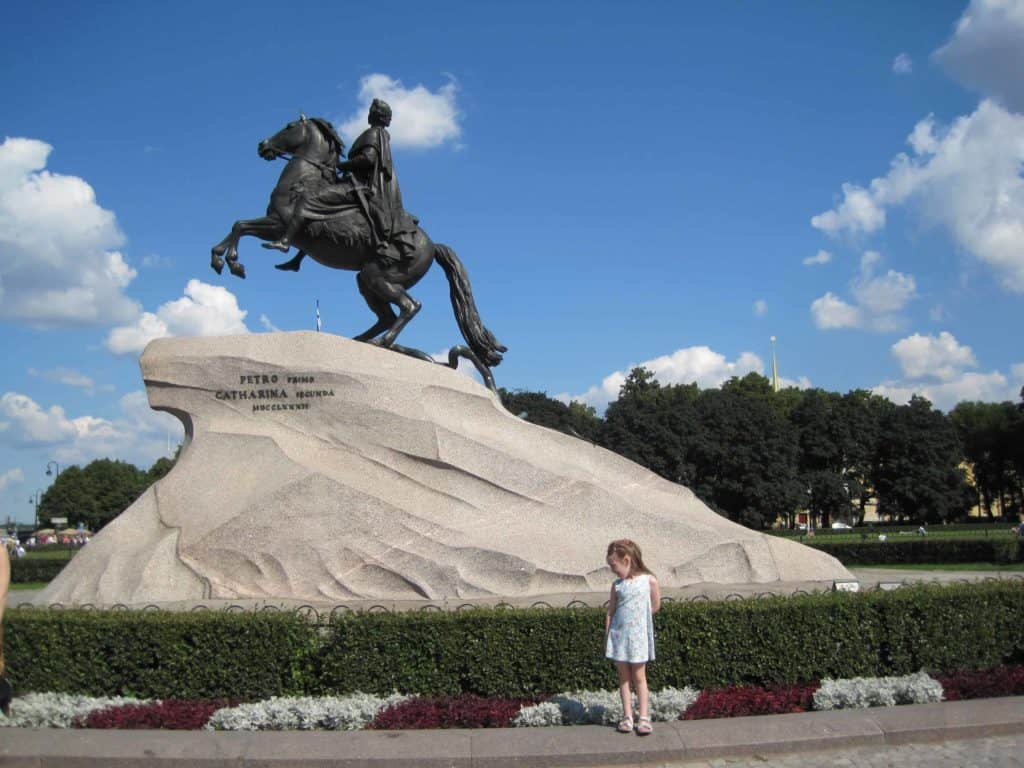 6. Cruising the Norwegian Fjords
A Norwegian fjord cruise is another cruise that nature lovers will enjoy immensely and one which I have been dreaming about for several years. This is one of those destinations that is best appreciated from the water and there are a variety of ways to visit depending on the type of sailing experience that you prefer.
Natural wonders experienced on the cruises include the towering snow-peaked mountains of the fjords, breathtaking waterfalls and wildlife such as whales, seals and eagles. Beyond the fjords, there's also an opportunity to visit some of Norway's picturesque cities and villages.
I'm hoping to take one of these cruises soon and plan to choose one that crosses the Arctic Circle so that I can cross that off my bucket list at the same time! It will be even better if we can time it close to the summer solstice so we can experience the midnight sun as we did in Alaska several years ago.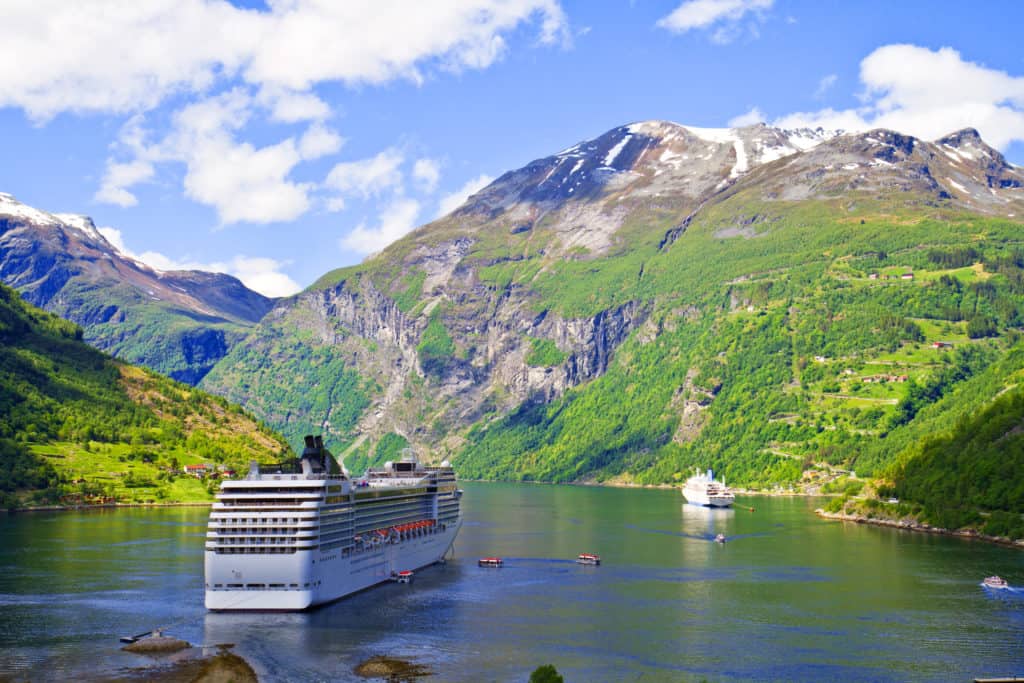 7. Panama Canal Transit
The Panama Canal is one of the greatest engineering projects ever and widely considered a modern wonder of the world. The 80 kilometre (50 miles) waterway was completed in 1914 after 33 years of construction and today it takes approximately 8-10 hours to transit from the Atlantic to the Pacific Ocean. As you pass through a series of locks while travelling from Atlantic to Pacific, you will also sail past colonial towns, historic fortresses and manmade lakes that have become nature sanctuaries.
There are a number of cruise lines that offer cruises of various lengths through the Panama Canal. Some are full transit and some are only a partial transit so that will be the first decision to make when planning your cruise. The partial transit cruises tend to be 10 or 11 day itineraries while the full transit cruises are lengthier at 14-21 days as they embark on one coast and disembark on the other (generally Florida to California).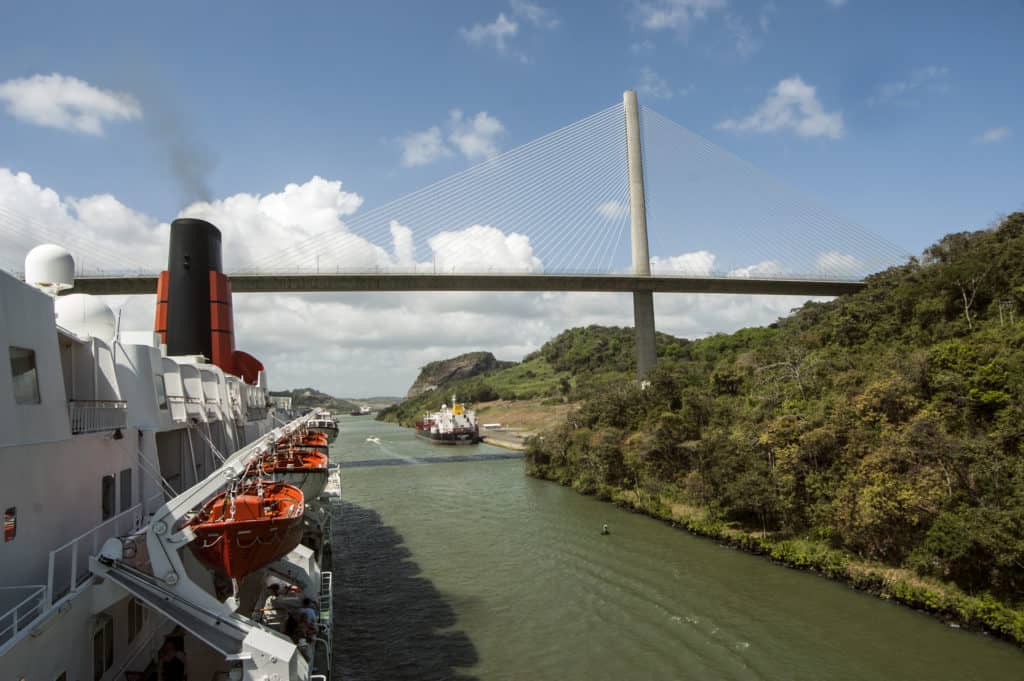 8. Cruise on the Nile
Since I was a young girl, I have dreamed of seeing the great pyramids of Egypt in person and a Nile River cruise now seems the best way to make that dream come true. Viking River Cruises has a Pharaohs and Pyramids cruise that looks ideal to me. It includes a few pre-cruise days to explore Cairo before flying to Luxor and then cruising between Luxor and Aswan for several days with excursions to visit Egypt's most beautiful historic sites.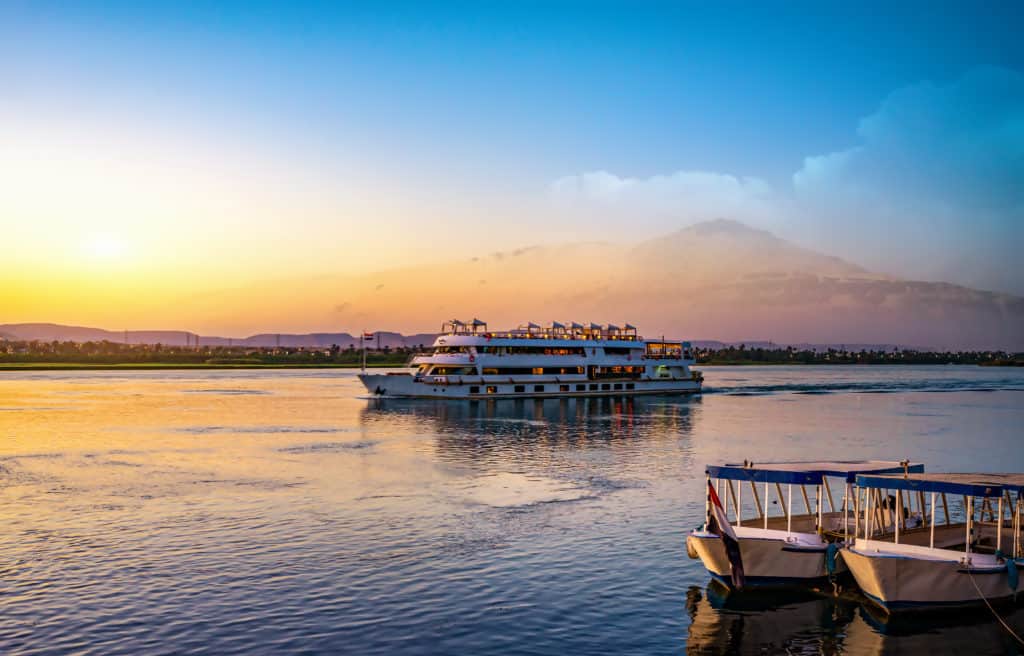 9. An Amazon River Adventure Cruise
If you fancy a bit of adventure then an Amazon River cruise might be just what you're looking for. G Adventures offers Amazon Riverboat Adventure which is a small group riverboat cruise that begins and ends in Lima, Peru and is led by an Amazon River naturalist guide.
The cruise includes daily excursions by motorized skiff in the Pacaya–Samiria National Reserve and, if you're lucky, you may spot monkeys, sloths, toucans, macaws and pink dolphins. Shore excursions include jungle walks, educational lectures, and visits to local indigenous villages. G Adventures makes a point of serving regional cuisine on board the riverboat as well so that passengers get a taste of local culture.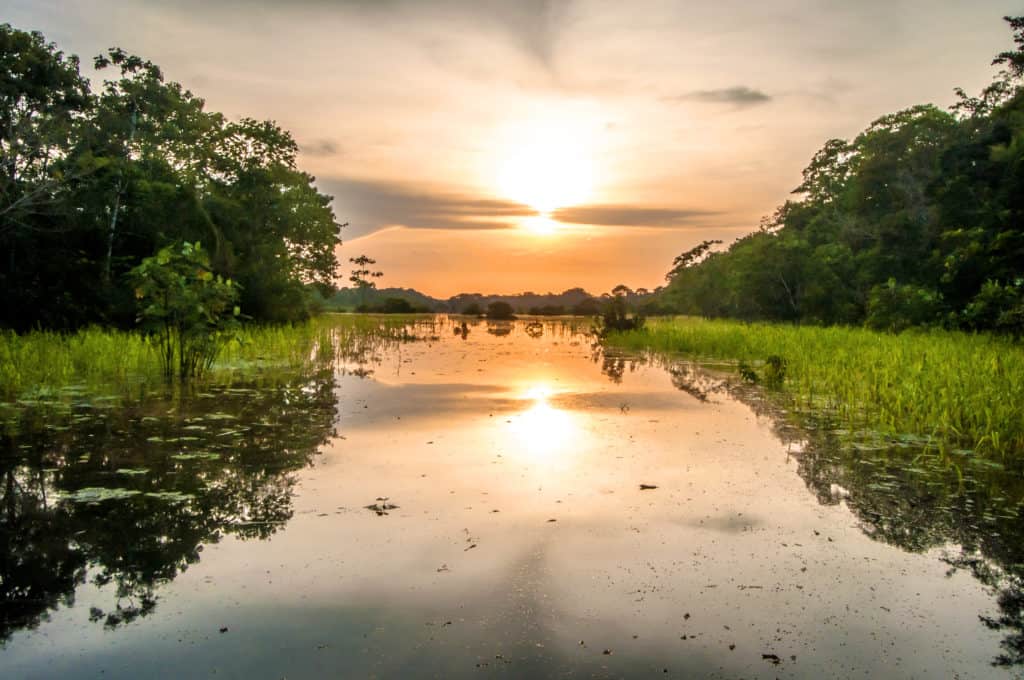 10. The Disney Cruise Experience
If you have children or if you're a Disney fan then you must cruise with Disney at some point. A Disney cruise is more expensive than most but so worth it for the Disney magic. Every Disney cruise features unique character experiences, Disney-themed entertainment, incredible food, Disney's attention to details and service and a myriad of special touches that will immerse your family in Disney magic and pixie dust from the moment you step aboard.
We have sailed with Disney in the Caribbean twice (both times on the Disney Magic) and had a fabulous time on both occasions. Our very first cruise was Disney and we thought it was ideal for young children. Our younger daughter was only 2.5 and she loved meeting the characters (especially the princesses) in a more intimate setting and we appreciated lining up for the experience in an air-conditioned environment.
I would sail with Disney again just because it's so much fun and would love to try a different itinerary!
Read Tips for First-Time Disney Cruisers: 8 Things to Know Before You Sail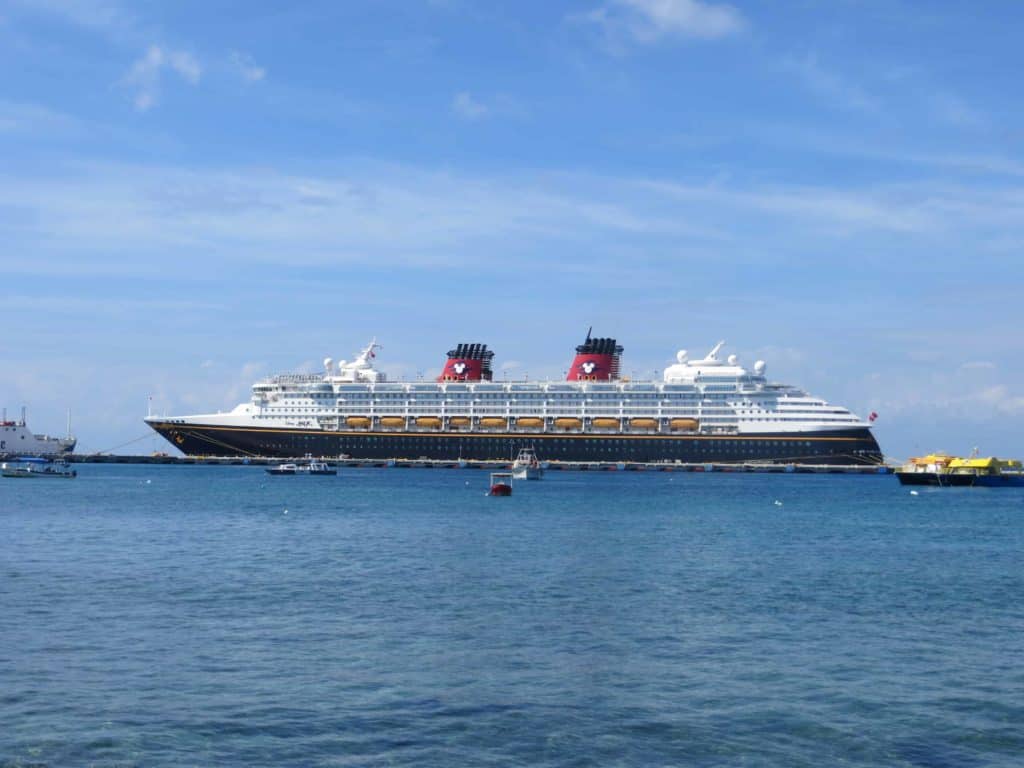 11. A Mediterranean Cruise
A Mediterranean cruise will take you to some of the most beautiful countries on earth and allow you to explore destinations rich in culture and history. There are a vast array of options available from all the major cruise lines so you can choose a ship and itinerary based on which countries you most want to see.
Our family went on an Eastern Mediterranean cruise several years ago on the Celebrity Equinox embarking in Rome and visiting Athens, Mykonos, Santorini, Istanbul, Kusadasi and Salerno. I chose the itinerary primarily because of the two days included in Istanbul but all of the ports were incredible experiences.
Read 7 Reasons to Take Your Kids on a Mediterranean Cruise to learn more about our Mediterranean experience.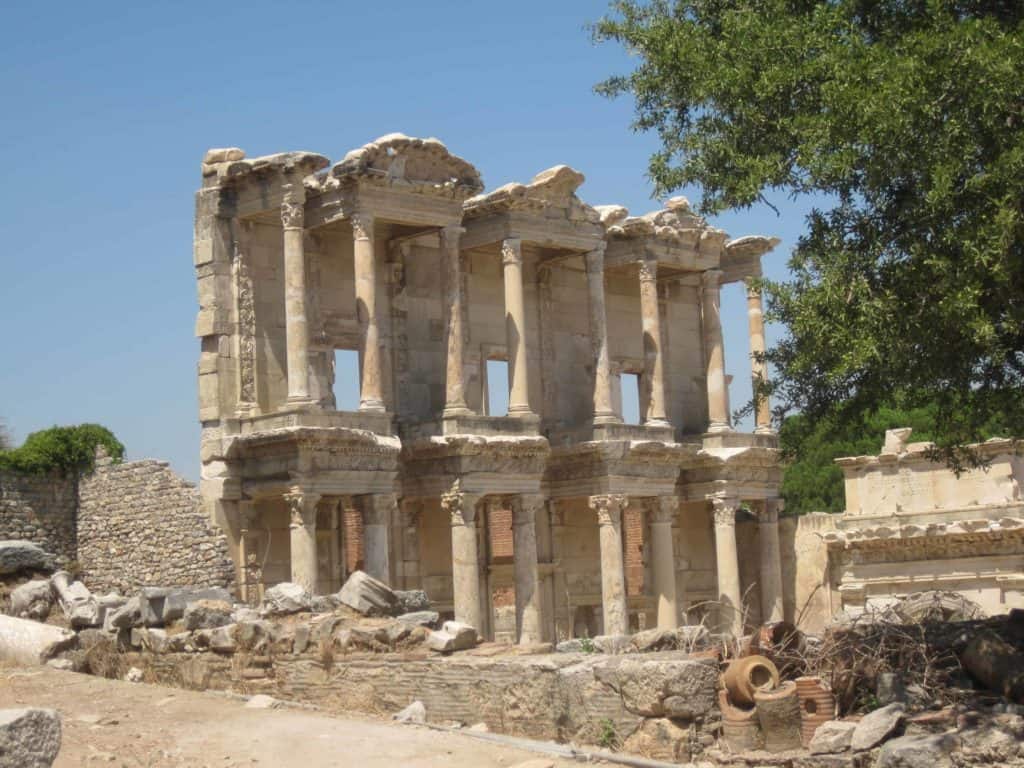 12. Greek Island Hopping
I loved both Mykonos and Santorini when we visited on our Mediterranean cruise so I can't help but think what an amazing vacation it would be to sail by yacht and island hop between a few of the Greek Islands.
It doesn't get better than relaxing on stunning beaches, exploring picture-perfect white and blue villages and dining at charming tavernas serving up plates of mouth-watering mezes and the casually elegant yacht-style experience of a Windstar Greek Islands cruise sounds like the ideal way to enjoy that experience.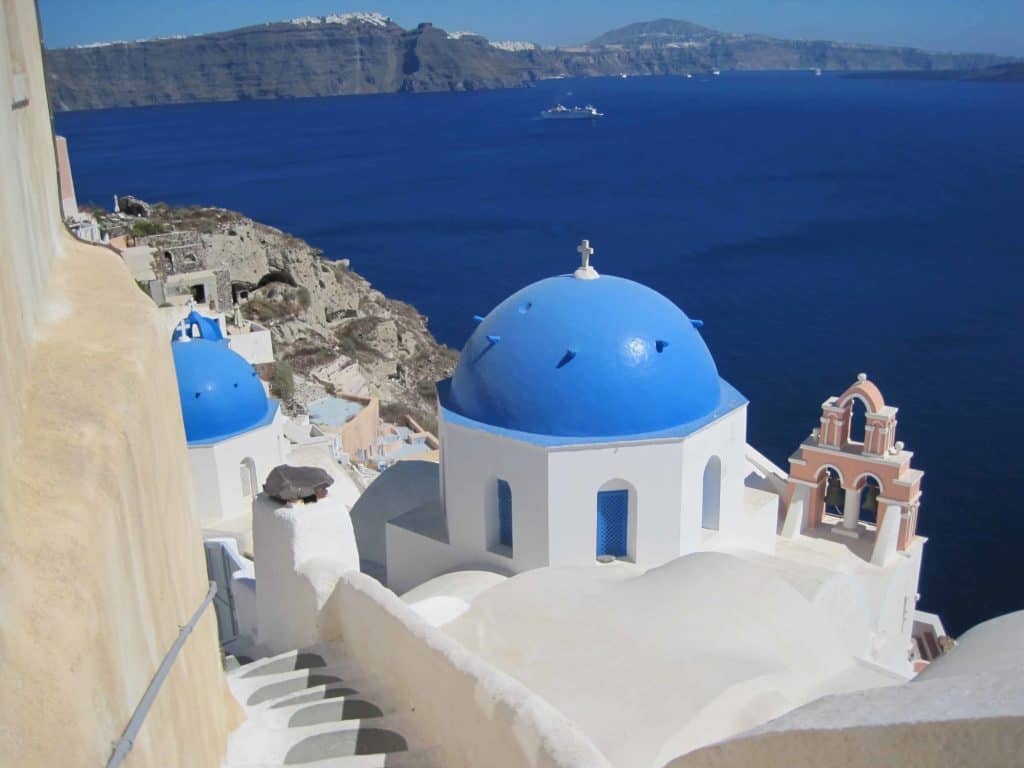 What cruises do you have on your travel bucket list? Let us know in the comments below.
You Might Also Like
7 Reasons to Take Your Kids on a Mediterranean Cruise
15 Reasons to Set Sail on an Alaskan Cruise
Tips for First-Time Disney Cruisers: 8 Things to Know Before You Sail
Pin This For Later