Disney cruises are hands down my favorite vacation for busy families. There are so many opportunities for family time, but the kid's clubs are also so fun you don't feel guilty for spending time away from your kids either. You get that Disney magic without the stress and activity of the theme parks and there is plenty to do so you will never be bored, unless you want to be!
Whether you are a cruise newbie, this is your first cruise with kids in tow, or you are a regular cruiser on other lines, there are some things you should know before your first Disney cruise.
I am a planner by nature and I did all sorts of research before my first cruise, but there were still some things that I had wished I had known before my trip.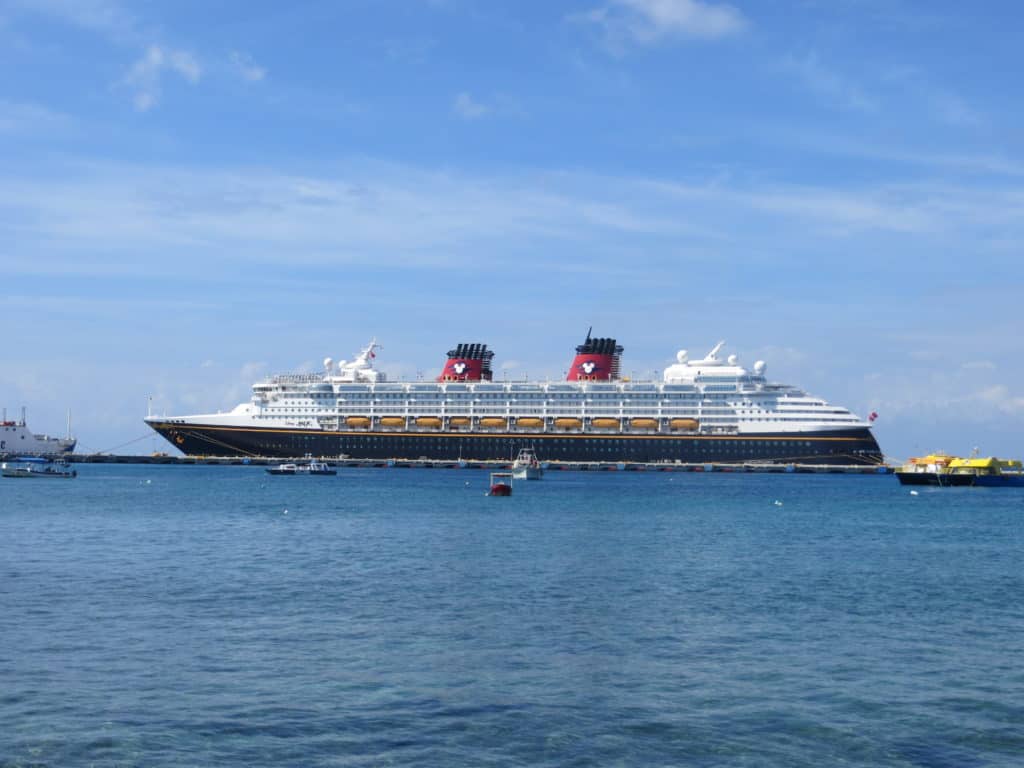 This post may contain affiliate links. If you click an affiliate link and make a purchase then we receive a small commission at no additional cost to you.
We are a participant in the Amazon Services LLC Associates Program, an affiliate advertising program designed to provide a means for us to earn fees by linking to Amazon.com and affiliated sites. As an Amazon affiliate I earn from qualifying purchases.
Pick up a copy of Unofficial Guide to the Disney Cruise Line on Amazon to help with planning your dream cruise.
1. Choosing the Right Stateroom is Extremely Important
The good news is that Disney cruise lines have some of the largest and best designed staterooms in the industry. They are up to 25% larger than average cruise line cabins. Disney cruise staterooms really are among the nicest and the best designed sailing the seas – but they are still small.
Unlike a resort where you book a room type and the front desk assigns you a room at check in, on a cruise ship you get to select your actual room, and there is more to consider beyond just your budget. You may have difficulty getting the kids to sleep, for example, if you are located above the adults only nightclub.
I like to pick a higher deck that has staterooms both above and below it to be safe, towards the aft stairs so I can get to the drink stations at Cabanas without waiting for an elevator.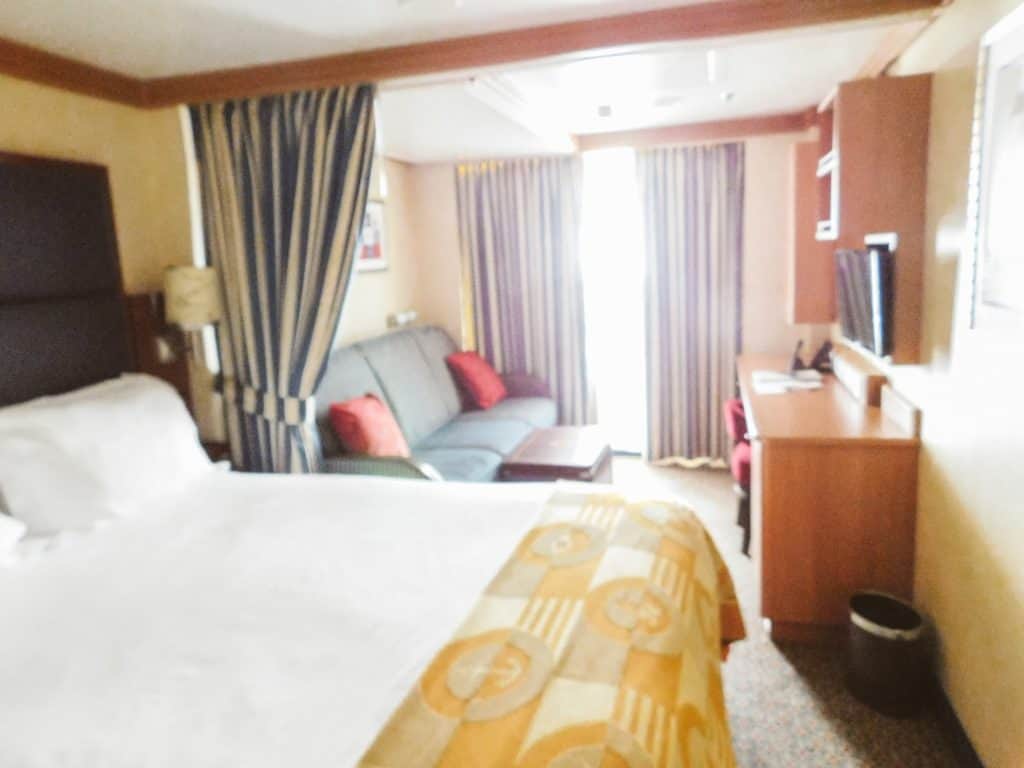 2. There's a Facebook Group for Your Cruise
Do a quick search on the social media platform to find the cruise for your dates. You can connect with other families who you may want to request to sit with at dinner, join group events like mixology classes, or sign up for a fish extender group.
Fish extenders are a whole other topic but to boil it down it is a cruise version of a Secret Santa. You get small gifts for everyone in your group and leave them in pouches that you hang from the 'fish' outside your stateroom door. It was a lot of work and took a lot of time out of our cruise but kids love coming back to the door to fun surprises.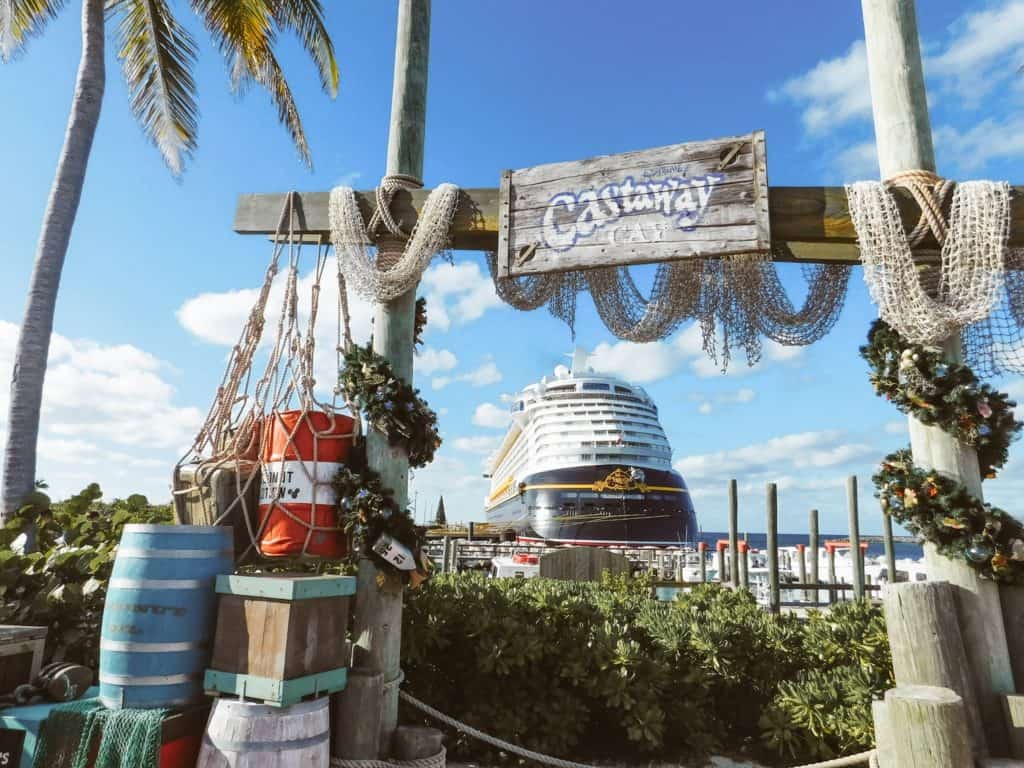 3. You Can Book Some Character Meets in Advance
One of the things that sets Disney apart from other cruises is the opportunity to meet some of your favorite characters. The Navigator app will list when certain characters are meeting and where, but there are some experiences you can reserve in advance.
Once your cruise is paid in full, you can make reservations online within your advance booking window. Your advance booking window is determined by your Castaway Club membership level and you might be able to reserve:
Princess Gathering
Frozen Meet and Greet
Disney Junior Character Breakfast (select cruises only)
Disney VIP Character Breakfast (select cruises only)
Royal Court Royal Tea (select cruises only)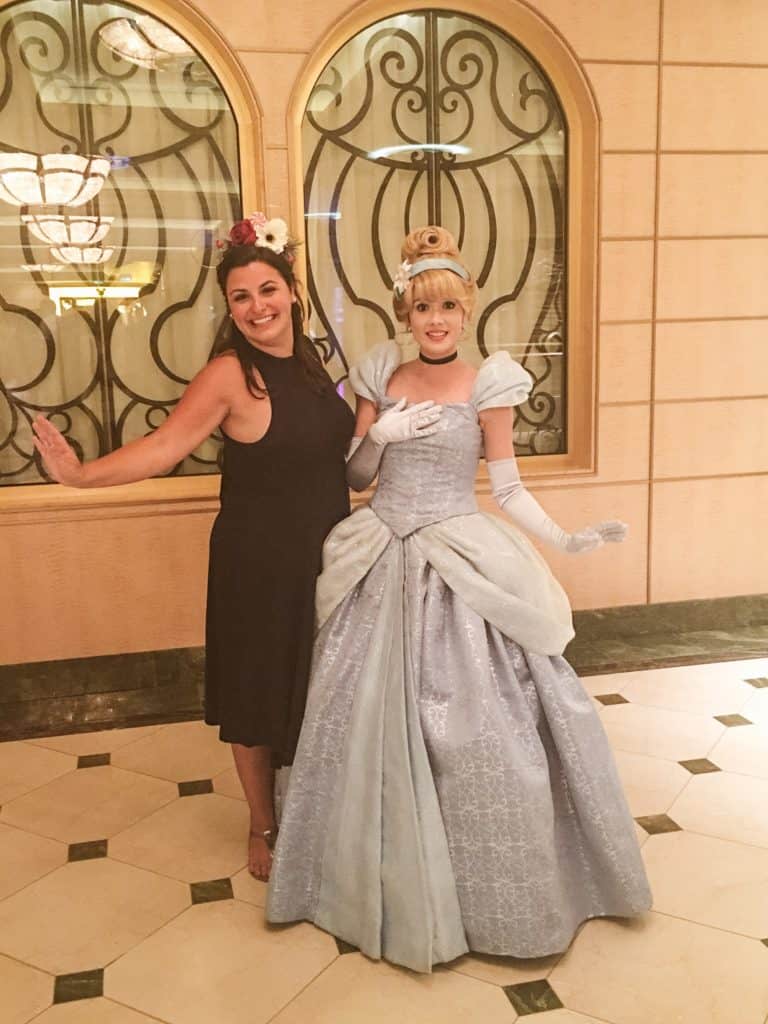 4. Full Is Not Full
If this is your first cruise with Disney your advanced booking window isn't as long as repeat cruisers which means some activities may be full before you are able to reserve them. Some activities that show up as full online beforehand (e.g. meet and greets, tastings, etc.) have more availability once you get on board so be sure to check in with guest services.
In a similar vein, if you want a specific dining time and it wasn't available you can ask to be added to the waitlist. You will usually get notified of changes before your cruise but if you haven't you will want to ask guest services again.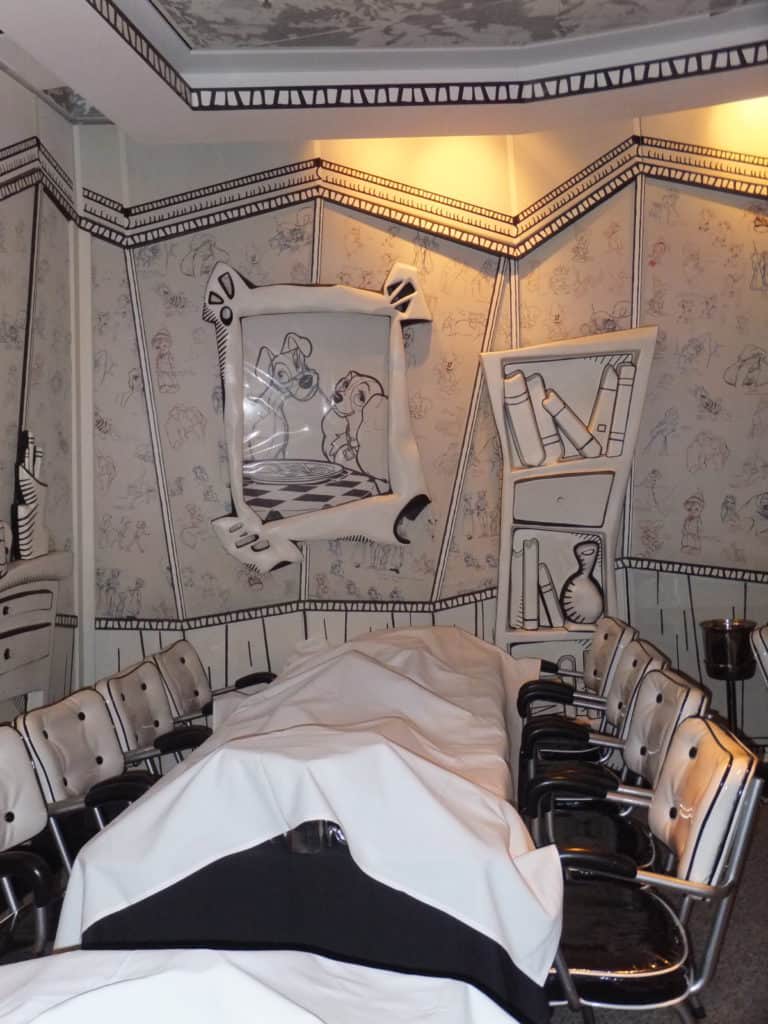 5. You Don't Have to Arrive at the Port Before Your Check-In Time
When you make your final payment, you will be prompted to fill out an online check in form. On that form you will select a port arrival time. There are some people who like to get the earliest arrival times so they can get their vacation started sooner, and there are others who choose to arrive later so they avoid the crowds and delays at the port.
If you arrive at the port before your check in time, you may have to wait until your boarding group is called. There are character meets in the terminal if you are sailing out of Port Canaveral so you will be entertained. I prefer a boarding time in the middle, and I arrive a few minutes after so that I can check in and walk right on.
Extra tip! Most people head to the buffet and the pools as soon as they get on. I like to head to the open dining room and enjoy a leisurely lunch and explore the ship before the room is ready. Make sure you have everything you need for a few hours as your luggage will not arrive in your room until later.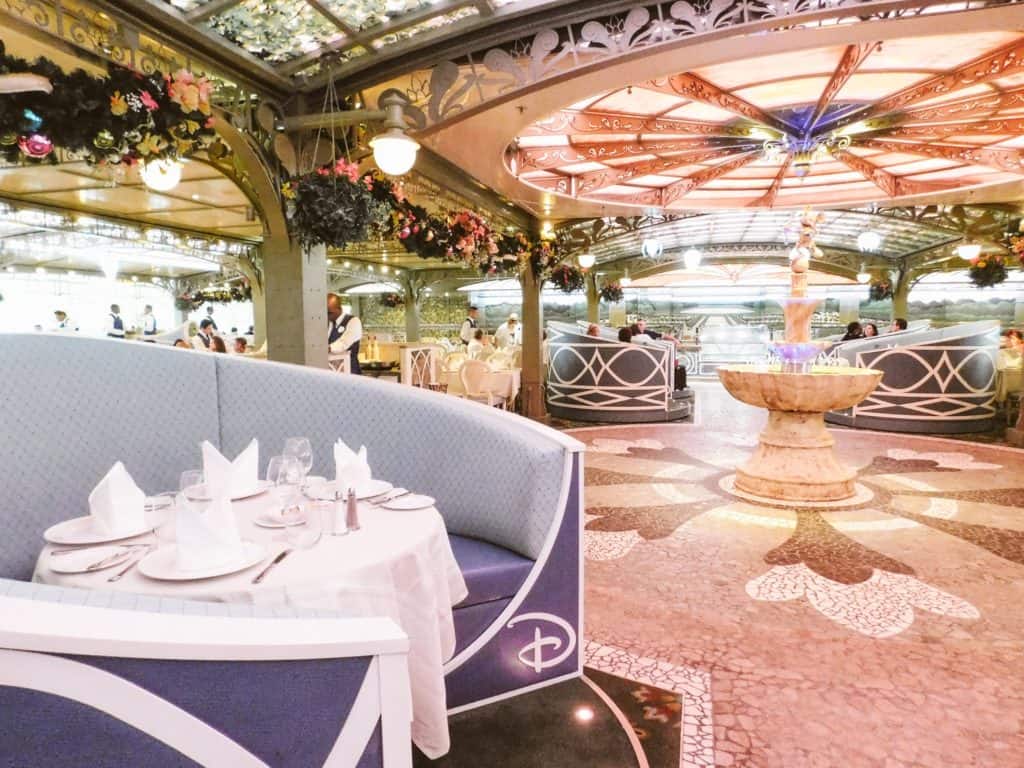 6. How Many Activities Are Available On-Board
I took my first Disney cruise, when I started my career as a Travel Advisor specializing in Disney vacations about 6 years ago. I wanted to experience everything so I could share my opinion with my travelers. I quickly learned that there is NO WAY you can possibly do everything.
I was on a 7 night cruise and as hard as I tried, I barely scratched the surface. I found it was best to not try to plan everything (which as a natural planner is really hard) and just look at the navigator and decide what you feel like that day. I did this for my next cruise and I felt, I actually did much more AND it was more enjoyable.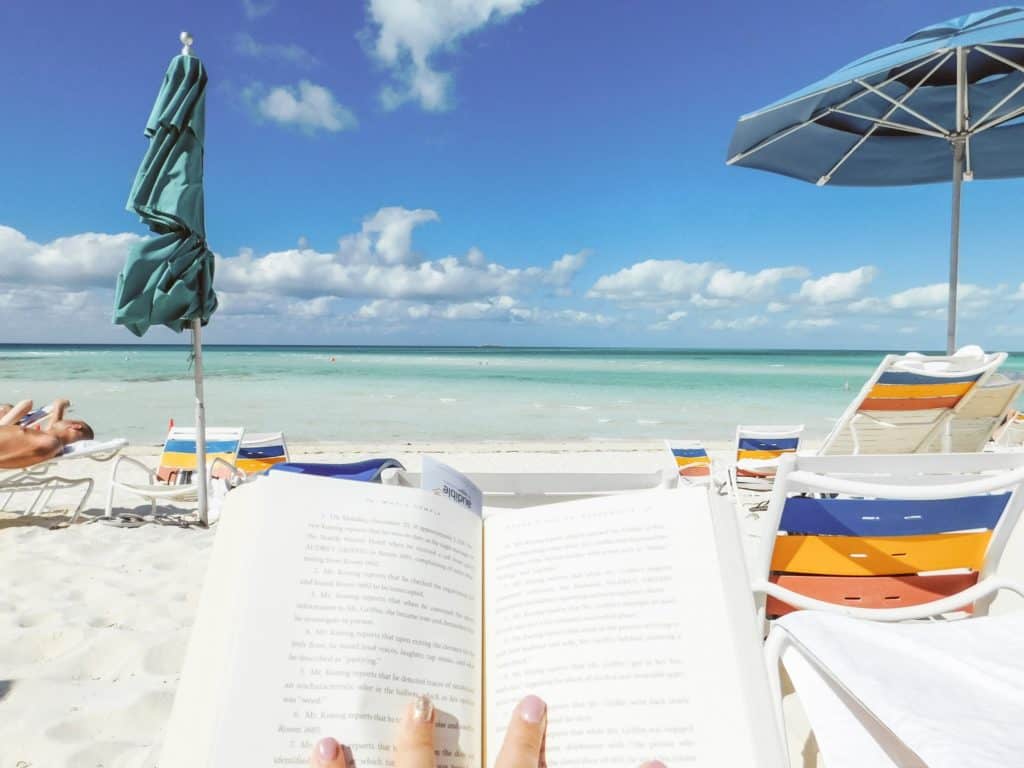 7. A Few Things I Wish I Had Packed
Again, being a planner, I had compared dozens of packing lists before deciding what I was going to bring on my cruise. One thing I kept seeing was a lanyard, but I didn't see myself wearing one so I decided to omit it. Let me tell you, lanyards are super handy to keep your Key to the World (your combination room key and charging card) in. Then you don't have to worry about carrying a purse or wallet.
Find a fun Disney lanyard on Amazon before you cruise!
One thing I didn't see on any packing lists but wish I had was a large tumbler, there are beverage stations located throughout the ship but they provide very small cups. I know they take up a lot of space, but I would still recommend bringing a large (24 ounce or more) tumbler. I mostly keep mine filled with water, but occasionally I will treat myself to some soda, or some of the wine I brought on board (you are allowed 2 bottles per port.)
For a full list of what you might want to pack head over to What to Pack for a Disney Cruise on Showcase the World Travel.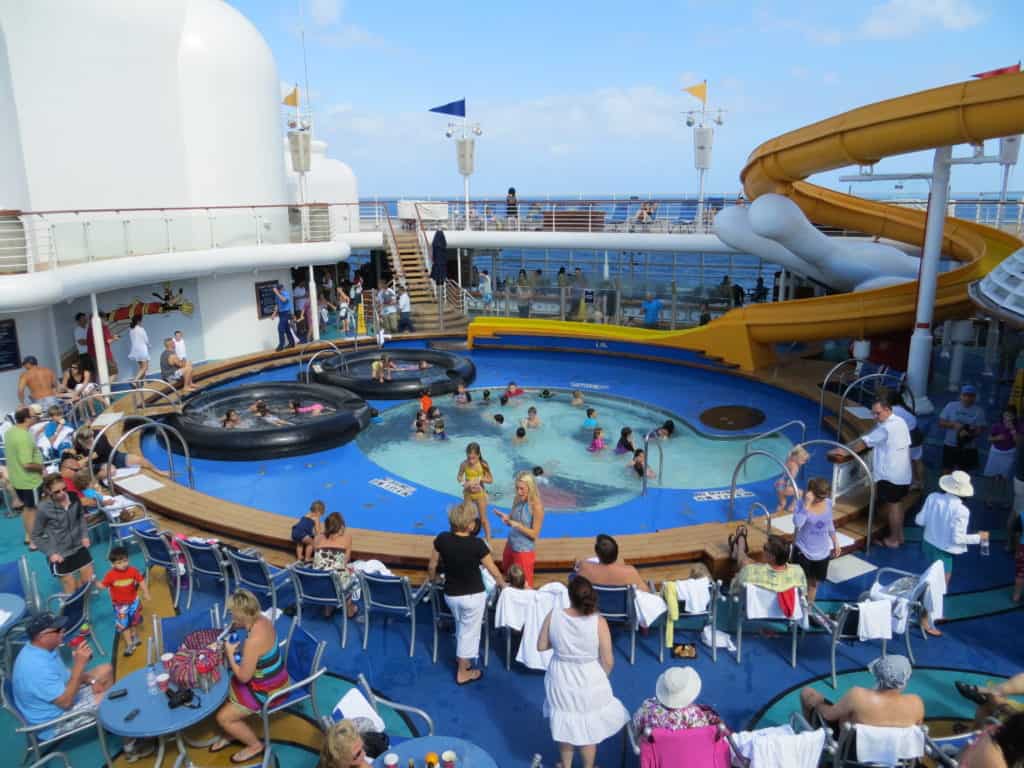 8. WiFi Costs Add Up
If you want to stay connected while on your trip, you will want to purchase a WiFi package, but you will want to be very careful of your usage. Out of everything this is always the cost that seems to rack up for me (I am usually working.) But you can try to avoid some of the use by making sure you have books, movies and apps already downloaded before you leave. Try to wait until you are in port to upload photos or send emails.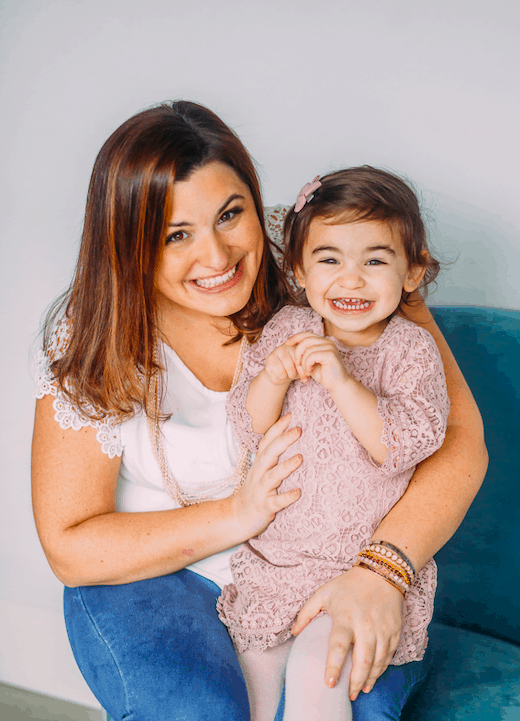 Christina Vieira
Guest Author
Christina Vieira, a Traveler, a Planner and a Mom. She is also the owner of Showcase the World Travel, a modern travel agency that helps busy Moms take the vacation they deserve without adding "planning it all" to their to-do lists.  After all, Mom should get to enjoy their vacation too.
She specializes in Disney, Caribbean  Europe and has helped dozens of families have magical vacations that they will always remember. She loves traveling with her two-year old daughter, Annabelle. Her favorite destinations include Walt Disney World, Wyoming, and Prague.
Follow Christina on Facebook, Instagram, Pinterest and Twitter.
Pin This For Later