Alaska is a trip of a lifetime for many people and has, accordingly, become one of the most popular cruise destinations in the world with close to 1.5 million cruise passengers sailing annually during the summer season. It can be expensive, especially with the cost of excursions factored in, but an Alaskan cruise is definitely worth the expense and should be a bucket list destination for all cruisers.
We sailed to Alaska when our kids were young and planned to return last summer because it was such a great cruise destination. Unfortunately, our cruise was cancelled, and it's not yet clear whether we can reschedule for this summer, but we'll definitely cruise to Alaska again.
Here are 15 of the best reasons to take an Alaskan cruise that will inspire you to add Alaska to your travel wish list.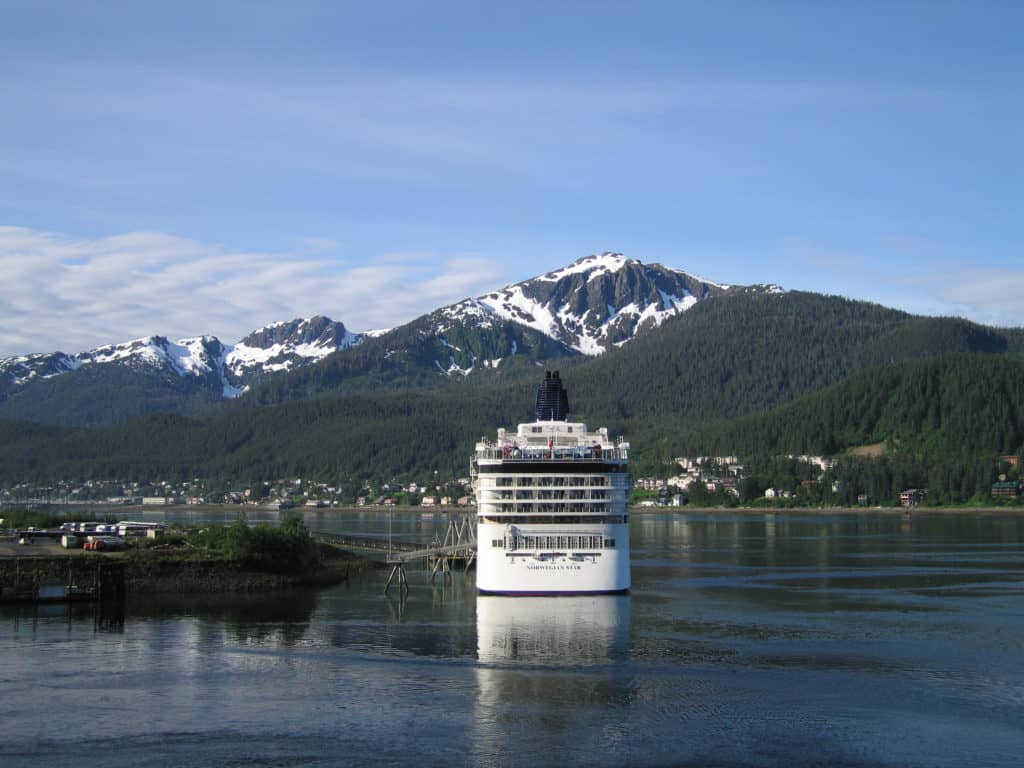 This post may contain affiliate links. If you click an affiliate link and make a purchase then we receive a small commission at no additional cost to you.
We are a participant in the Amazon Services LLC Associates Program, an affiliate advertising program designed to provide a means for us to earn fees by linking to Amazon.com and affiliated sites. As an Amazon affiliate I earn from qualifying purchases.
1. Efficient Travel
Alaska is a big state and a cruise is an efficient way to travel and see as much as possible in just a few days. It would be wonderful to take several weeks and thoroughly explore Alaska but most people don't have adequate vacation time so a cruise is an efficient way to see as much as possible of the state known as The Last Frontier in a relatively short period of time.
Cruise travel in Alaska is also easy and convenient as you will be covering a lot of miles while staying in the same cruise cabin. A cruise allows you to unpack once and visit several ports without needing to change hotel rooms.
2. Distinct Port Communities
Alaskan cruises visit some beautiful communities along the Inside Passage including the main port cities of Ketchikan, Juneau and Skagway while some may call at Sitka and Haines. Northbound Alaska cruises will disembark in either Seward or Whittier and Southbound cruises will embark in those ports.
Ketchikan – Known as Alaska's 1st City due to its location in the midst of the Tongass National Forest at the southernmost entrance to Alaska's Inside Passage and also The Salmon Capital of the World due to the area's thriving fishing industry. The Misty Fjords protected wilderness area can also be visited on an excursion from Ketchikan and there are museums and totem parks where visitors can learn more about the culture of Native Alaskans. Learn more at Visit Ketchikan.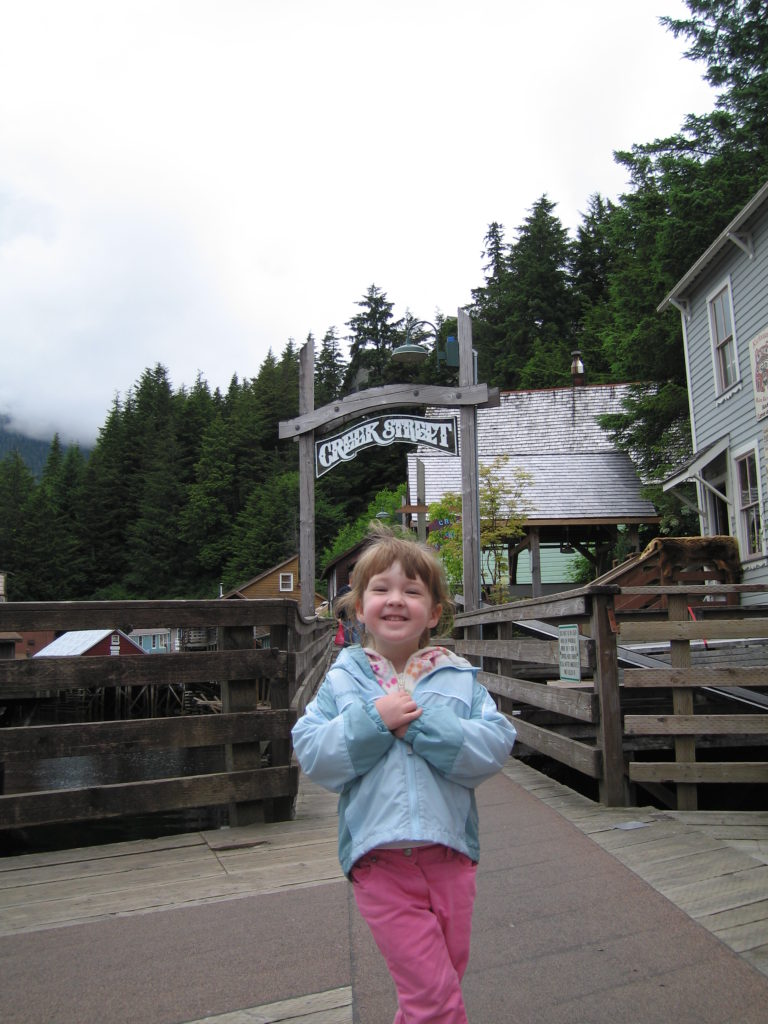 Juneau – There is no road access to Juneau which makes it the sole state capital in the U.S. that is accessible only by airplane or boat. Outdoor adventures such as hikes, mountain bike excursions, kayaking and ziplining are popular activities in Juneau as is whale watching, experiencing the beautiful Mendenhall Glacier and riding the Mount Roberts Tramway for a spectacular view of the channel below. Learn more at Travel Juneau.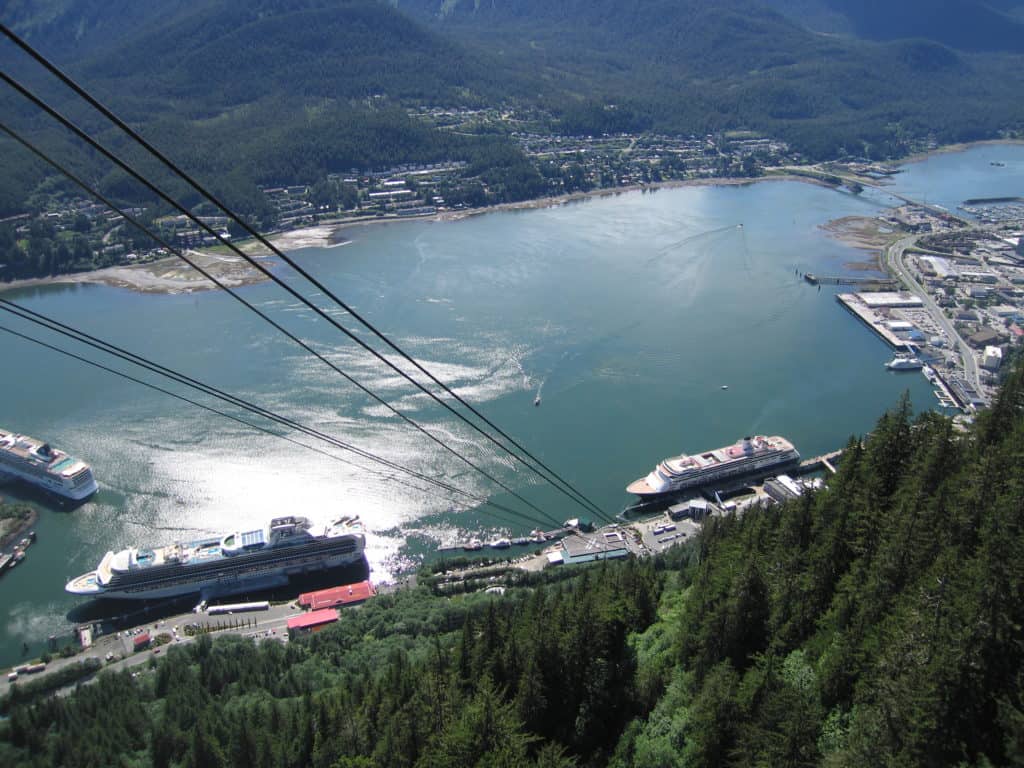 Skagway – Skagway was the primary gateway to the gold fields during the gold rush and much of the town's historic district has been preserved as part of the Klondike Gold Rush National Historical Park. This is also the departure point for a breathtaking journey on the White Pass & Yukon Route which can include a visit to Carcross, Yukon and day visitors to Skagway can also explore the lower part of the historic Chilkoot Trail. Learn more at Explore Skagway.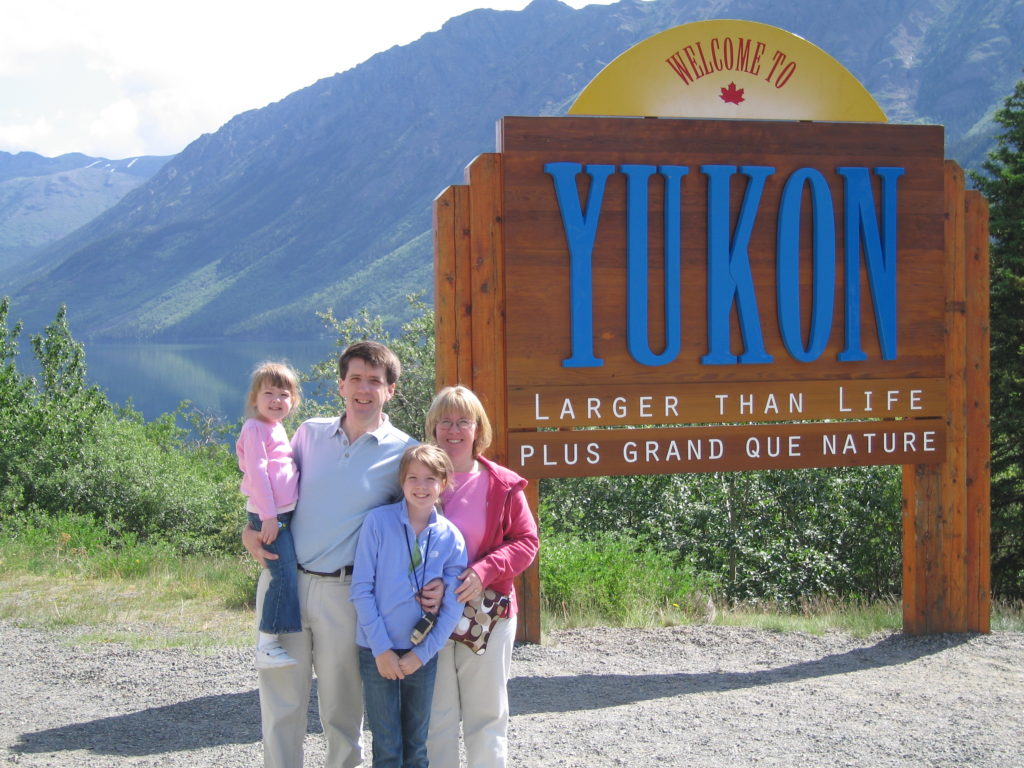 Sitka – Not as many cruises visit the island community of Sitka, however, visitors to this port have an opportunity to learn more about Alaska's history as a Russian outpost before the state was purchased by the United States in 1867. Visits to Sitka National Historic Park and the Alaska Raptor Center as well as sportfishing excursions are also popular here. Learn more at Visit Sitka.
Haines – Nearby Skagway is a far more popular port-of-call but some cruises stop in Haines – a small town located between Juneau and Skagway that is a hot spot for outdoor adventure. Learn more at Visit Haines.
3. Best Way To See the Inside Passage
The Inside Passage is a coastal route for boats and ships that weaves through the archipelago on the west coast beginning in Washington's Puget Sound and running up the Pacific coast of British Columbia to southern Alaska. Many of the Alaskan towns in the Inside Passage aren't connected by roads so boat or plane is the only way to get from place to place. A cruise simplifies port to port travel in the Inside Passage and also provides an opportunity for scenic cruising in Glacier Bay National Park & Preserve.
4. Unique Excursions
Sailing on an Alaskan cruise means an opportunity to book some of the most unique and adventurous shore excursions available on a cruise vacation. Some of the excursions can be quite expensive but are justifiable as a once-in-a-lifetime experience.
These include flying to a remote Alaskan river to experience fly fishing, flightseeing safaris, backcountry zodiac expeditions, Chilkoot Trail hikes, dog sledding on a snow-covered glacier, sea kayaking, hiking the rugged terrain of a glacier and so much more. Whatever type of excursion and activity level a cruiser prefers – there will be a unique experience available on an Alaskan cruise.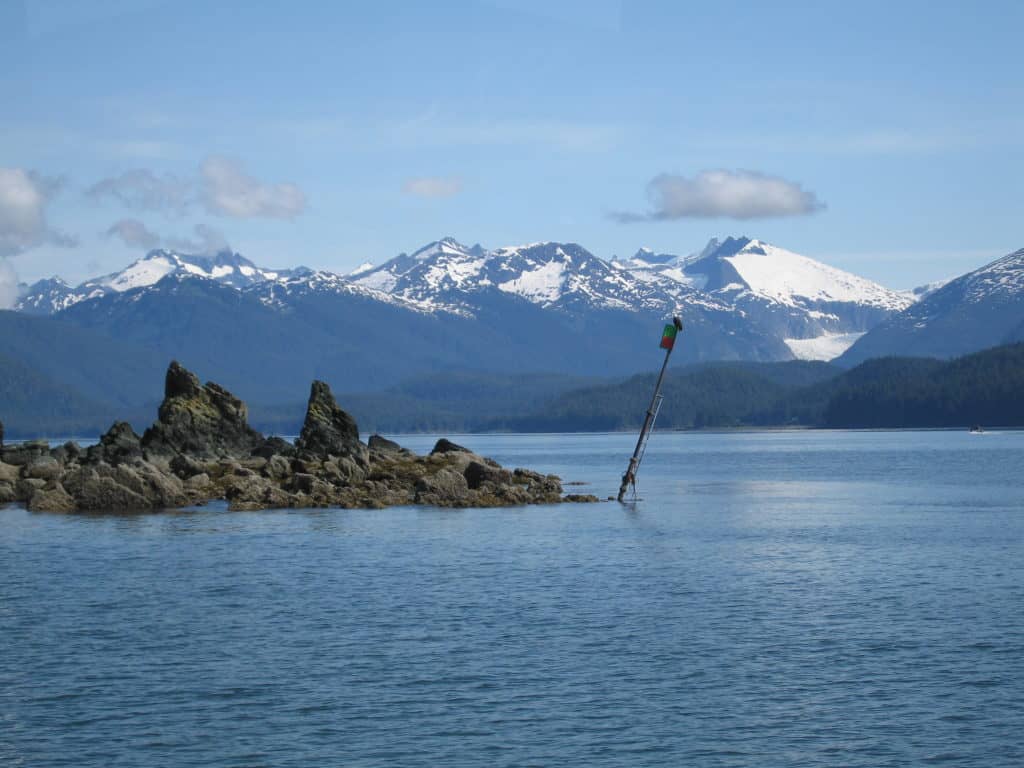 5. Ideal Multi-Generational Vacation
An Alaskan cruise is the ideal multi-generational vacation as there's something to do for everyone both onshore and aboard the ship. Our first cruise to Alaska was with our kids and my husband's parents and everyone had a fabulous time.
Alaska is a great destination for families that enjoy wildlife and nature as much of the vacation is spent outdoors which most children love. There may have to be some adjustment in expectations depending on the age of the children travelling as there are age restrictions on some of the activities but there is plenty to keep family members of all ages happy.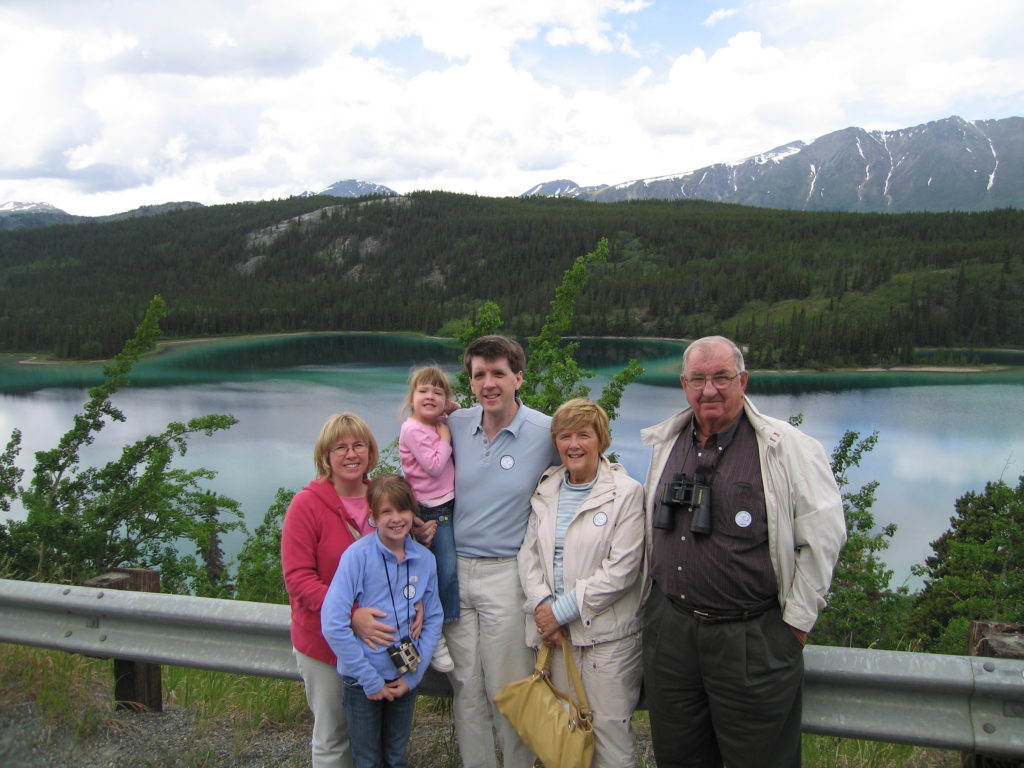 6. Onboard Experience
The onboard experience is part of the fun of an Alaskan cruise with entertainment and activities to keep everyone busy in the evening and on days when there is no port to visit. Many of the cruises also have naturalists and others aboard sharing their expertise which enhances the experience.
On our first Alaskan cruise, Iditarod champion Libby Riddles was onboard with a couple of her sled dogs for a presentation and National Park rangers came aboard when we sailed through Glacier Bay to provide commentary over the ship's PA system about glaciers, wildlife and the history of the bay. There were also park rangers in the kids' club explaining Glacier Bay to them at an appropriate level.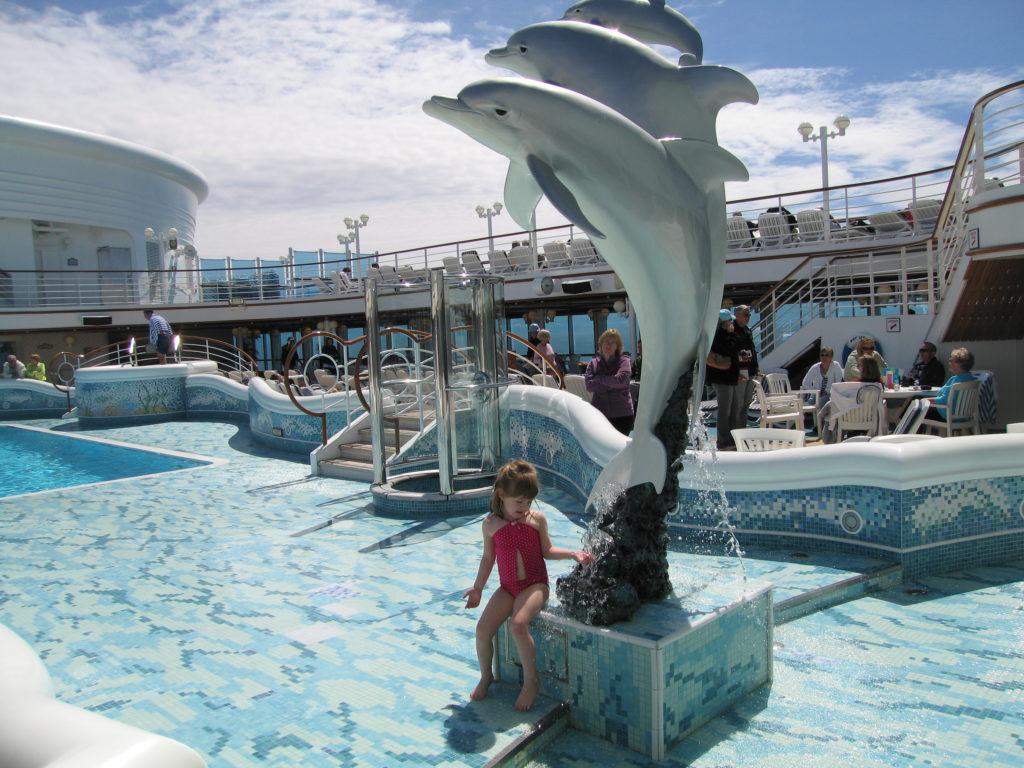 7. Land Tour Options
Cruise lines have a variety of land tour options that allow you to extend your cruise and see more of Alaska either pre- or post-cruise. These are a great idea for anyone who wishes to see more of the interior of Alaska but would rather not organize it themselves.
We chose a post-cruise land tour on our first Alaskan cruise because it seemed like the easiest option while travelling with both elderly parents and young children. We opted for an additional 5 day land tour that travelled to Talkeetna, Denali Park and Fairbanks on the Alaskan Railroad which was as memorable as the cruise itself.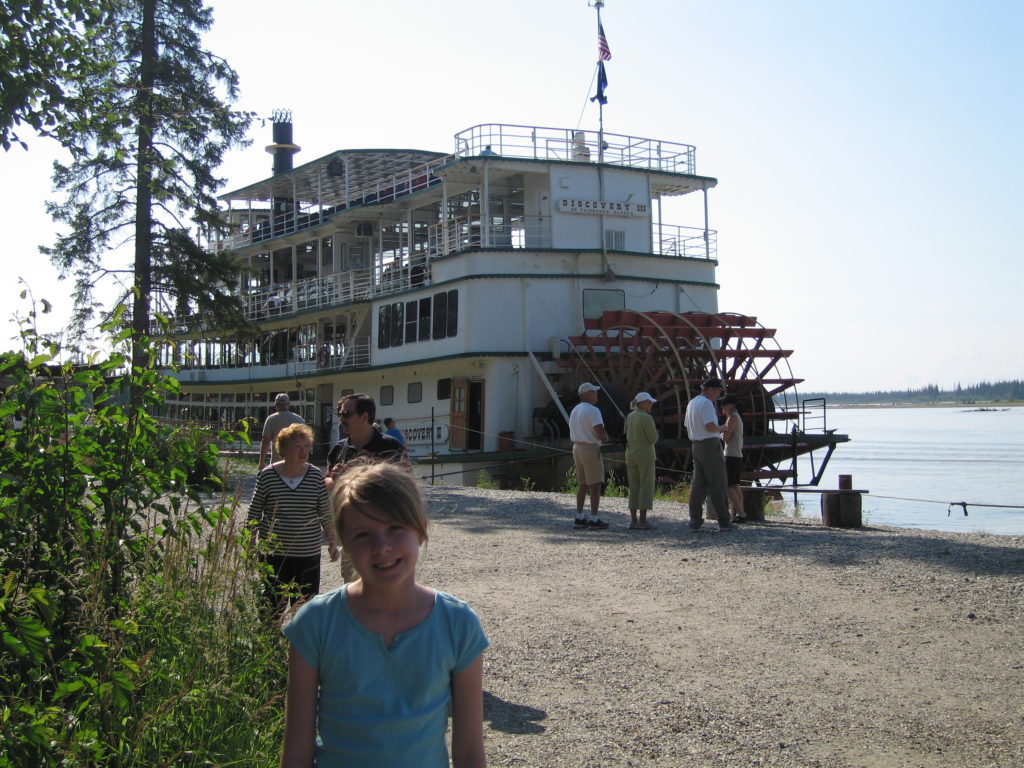 8. Wildlife Sightings
Wildlife sightings are an exciting part of any cruise to Alaska and may be possible from the cruise ship, on shore excursions or during a land tour if you choose to extend your trip. Of course, wildlife being wildlife, sightings are unpredictable. We saw whales, sealions, moose and bald eagles while on our cruise and cruisetour but didn't ever see bears which was a bit disappointing.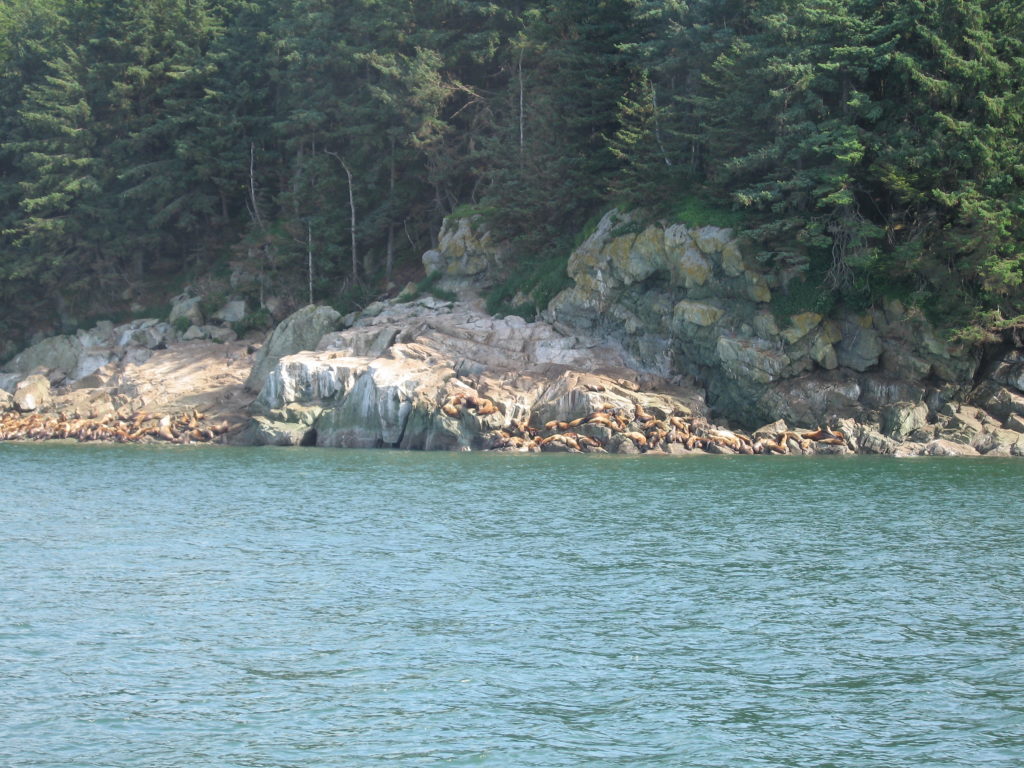 9. Learn About the Culture and History of Alaska
Wildlife and scenery may be the main attractions but a cruise to Alaska is also a great opportunity to learn about the history of the state as well as indigenous culture. There are shore excursions available that provide an opportunity for visitors to learn more about lumberjacks and the timber industry in Alaska, the Klondike Gold Rush, and the origin of mushing/dog sledding in the state.
Visitors can learn more about Tlingit culture by experiencing performances of traditional music and dance and by seeing Native art in galleries and museums. In Ketchikan, considered to be the totem pole capital of the world, visitors can learn more about native Alaskan history at the Totem Heritage Center, Totem Bight State Park and Saxman Native Village and Totem Pole Park.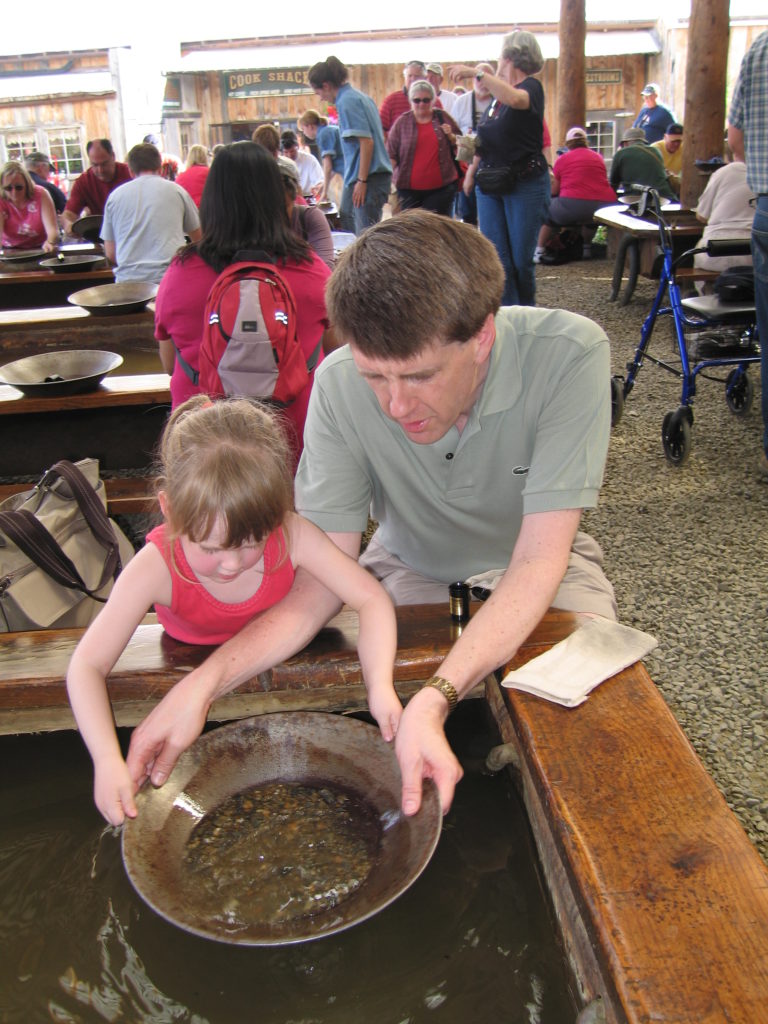 10. Breathtaking Scenery
If there's one thing that is absolutely certain about an Alaskan cruise it is that you will experience breathtaking scenery and innumerable photo opportunities.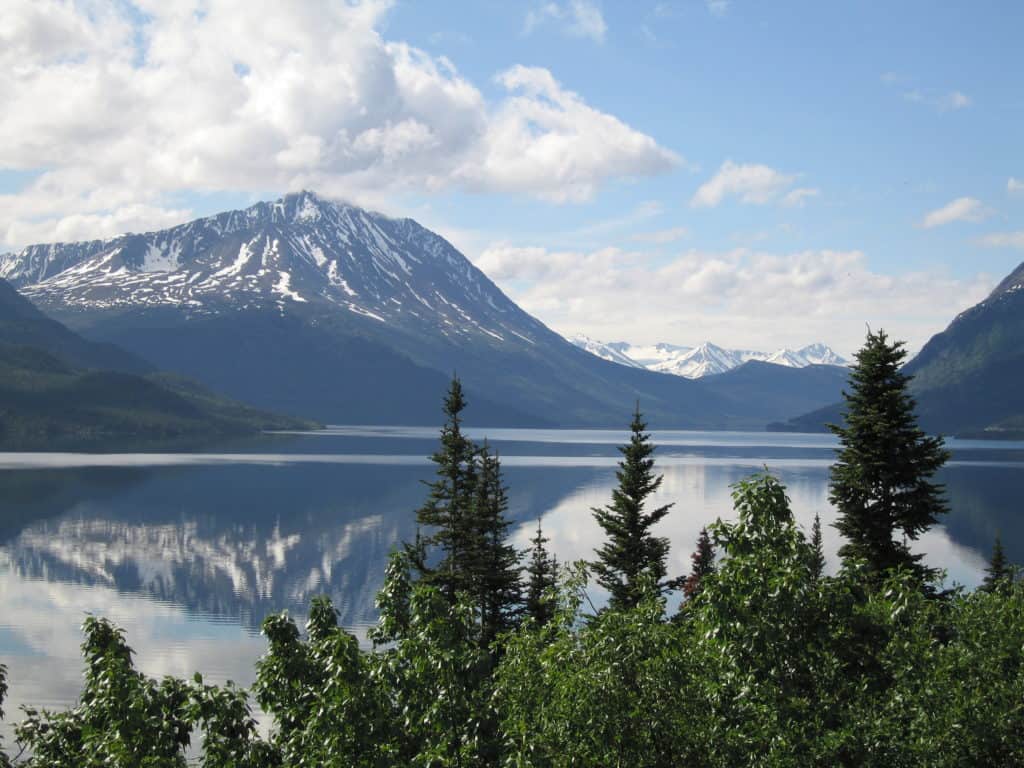 11. Glacier Viewing
Glacier viewing is without doubt the highlight of an Alaskan cruise for most everyone whether it be days spent sailing in Glacier Bay or visiting a glacier on shore excursions.
Glacier Bay National Park & Preserve, the world's largest marine sanctuary, includes tidewater glaciers, snow-capped mountain ranges, ocean coastlines, deep fjords, and freshwater rivers and lakes. I'll never forget our first visit to Glacier Bay – it was absolutely breathtaking to watch the glaciers calving – huge slabs of ice breaking off and crashing into the waters with a thunderous roar and then floating off as icebergs. 
In Juneau, the Mendenhall Glacier is the most popular attraction and it isn't hard to see why. The bluish-white glacier which is part of the much larger Juneau ice field is a truly impressive sight. It is the most accessible glacier in Alaska and it also has the distinction of being the most visited glacier in the world. At its widest point, Mendenhall Glacier is about a half mile wide with ice up to 1800 feet deep. Sadly, this impressive glacier is slowly receding due to global warming and return visitors will likely note the heartbreaking shrinkage.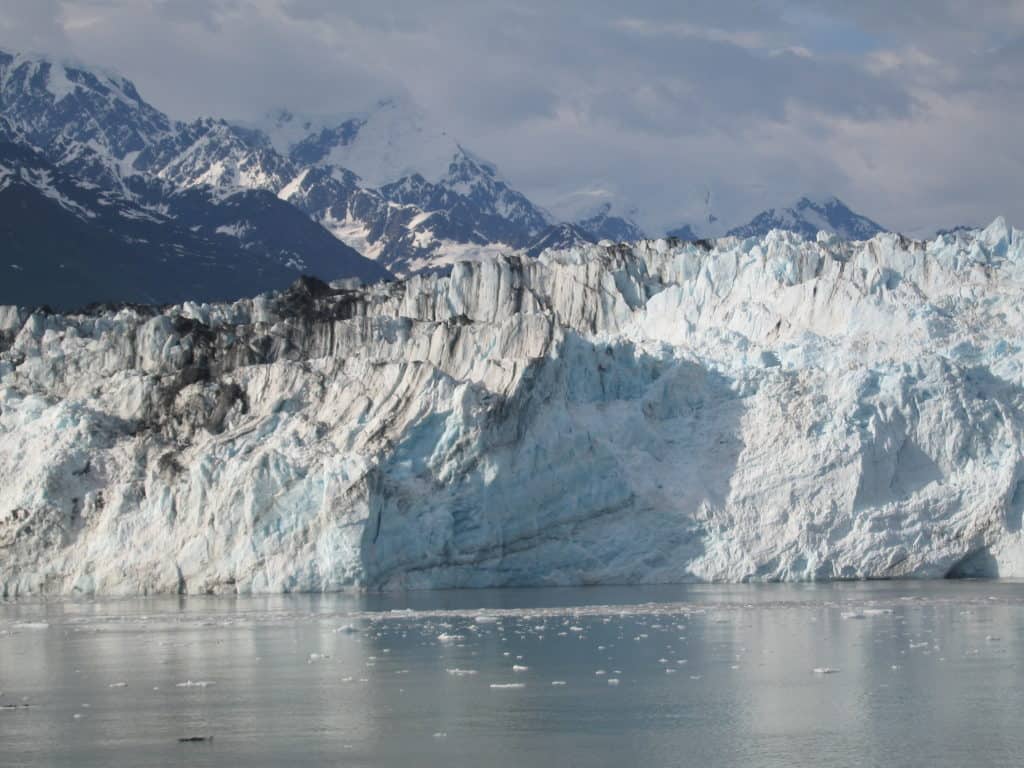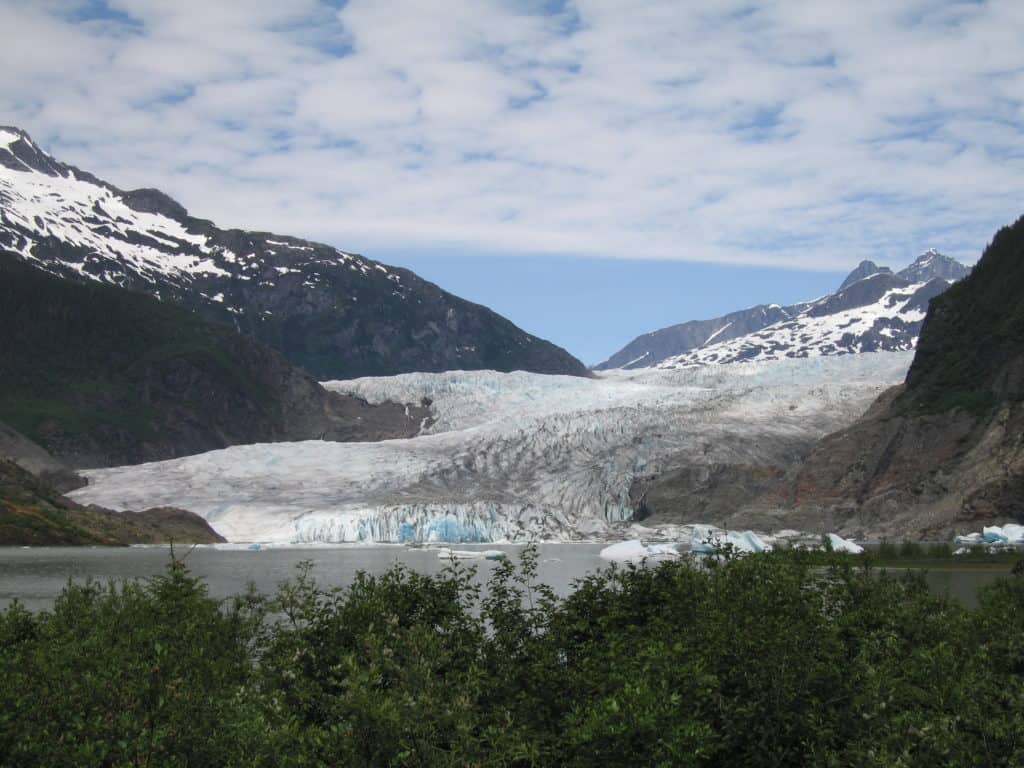 12. Sled Dogs
If you asked my kids, I'm fairly certain that they would tell you that sled dogs were the best part of the cruise to Alaska. On our cruise, we met Iditarod champion Libby Riddles and her sled dog, enjoyed a sled dog experience with a dune buggy on an excursion from Skagway, and visited Iditarod champion Jeff King's ranch in Denali National Park where we learned more about Alaska and the sport of dog mushing and had an opportunity to cuddle puppies.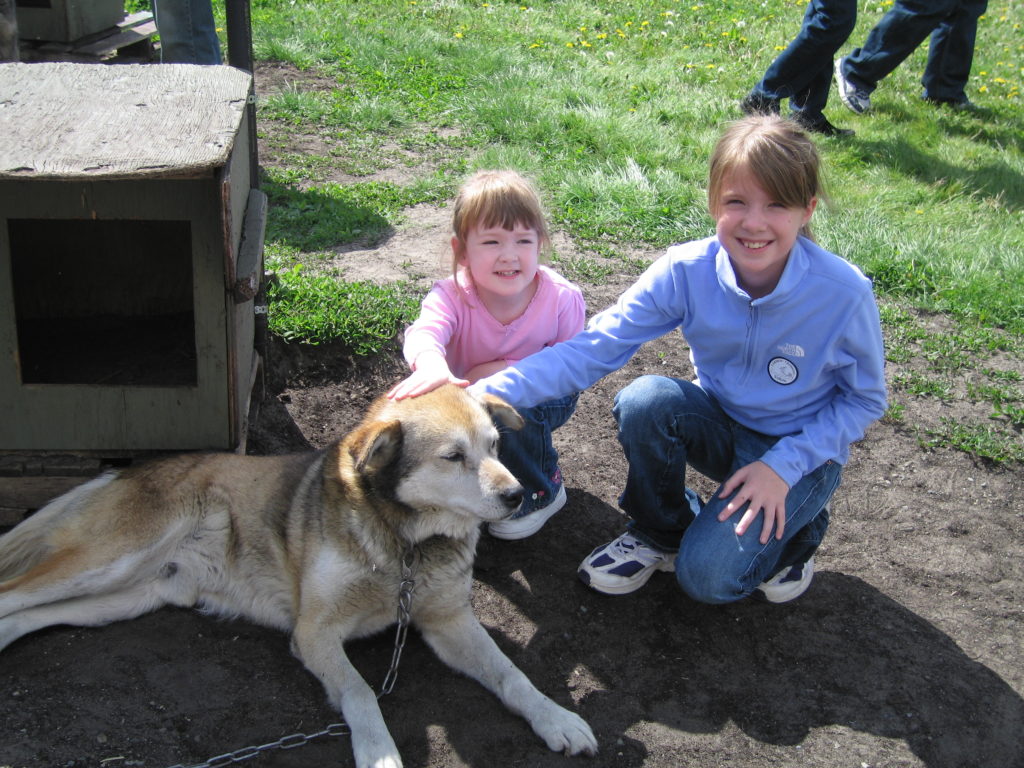 13. White Pass & Yukon Railway
One of the most memorable excursions on our Alaskan cruise was a ride on the White Pass & Yukon Route Railway which was built during the 1898 Klondike Gold Rush to connect the frontier town of Skagway, Alaska with Whitehorse in Canada's Yukon territory. The WP&YR, operating today as a tourist attraction, is a narrow gauge railroad that climbs almost 3000 feet in just 20 miles and features steep grades, cliff-hanging turns, tunnels, bridges and trestles and is Alaska's most popular shore excursion.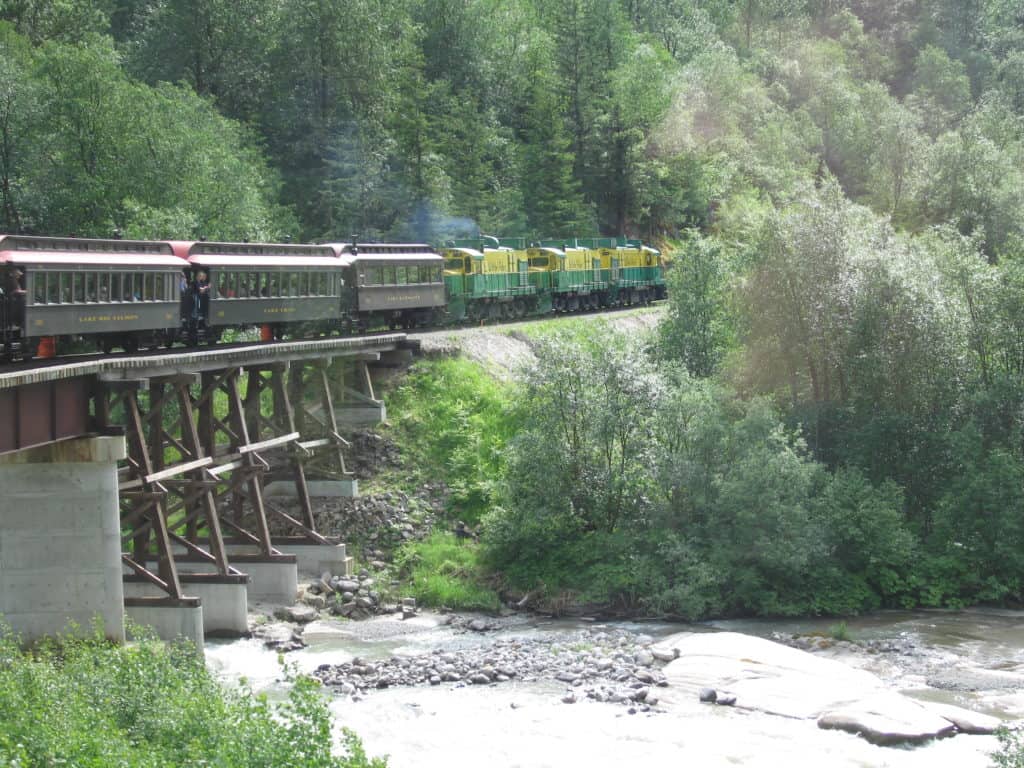 14. Experience the Land of the Midnight Sun
Alaska's location near the top of the northern hemisphere means that the summer never seems to set in the summer months. We planned the timing of our first cruise as close to the summer solstice as possible so that we could experience the midnight sun and the long daylight hours as near its peak as possible. We were on the cruise the last week of June followed by a land tour for five days and when we reached Fairbanks in early July, I was delighted to discover that the daily forecast included sunshine overnight.
15. Alaskan Cuisine
If you enjoy a good meal then there's plenty to get excited about on an Alaskan cruise as well. Alaskan specialties include fresh seafood especially salmon, crab and halibut, game meat, wild blueberries and smoked salmon. My younger daughter wasn't quite 4 years old when she was introduced to smoked salmon on our first cruise to Alaska and it's still one of her favourite foods 15 years later!
Is an Alaskan cruise on your bucket list or have you already been? If you have cruised to Alaska, is it a destination that you would visit again?
Related Articles
Alaska Cruise with Kids: A Fun-Filled Family Vacation
12 Spectacular Cruises To Add To Your Bucket List
Tips for First-Time Disney Cruisers: 8 Things To Know Before You Sail
7 Reasons to Take Your Kids on a Mediterranean Cruise
Pin This For Later