Visiting Terre Bleu Lavender Farm in Milton, Ontario, Canada is a lovely way to spend a summer afternoon.
Summer 2020 – The farm is closed to the general public due to COVID-19. Limited tickets to visit the farm are available to email subscribers.
For as long as I can remember I dreamed of seeing the much-photographed fields of lavender in southern France in person. I thought my dream would finally come true when we travelled to Provence six years ago but the lavender bloomed early that year and I missed it. Until recently I had no idea that lavender could be grown in Ontario so when I heard about Terre Bleu Lavender Farm, I had to pay a visit. I finally had the opportunity to experience lavender fields albeit much closer to home than anticipated.
Terre Bleu is a family-run agritourism farm in Milton, Ontario that includes an organic lavender operation, an apiary, and stables. The farm's location west of Toronto makes it ideal for day trips from the Greater Toronto Area, Hamilton and other communities in Southern Ontario. Owners Ian and Isabelle Baird were busy professionals living in Toronto when they made the decision to purchase the farm and move to the countryside with their two children. Inspired by fields of lavender they saw on a family trip to Québec, the two set about to educate themselves on lavender farming in order to turn their dream into reality.
The Bairds planted their first crop of 10,000 lavender plants in 2012 and have continued to expand since, adding another 15,000 plants in 2015 and an additional 10,000 in 2016. With 35,000 lavender plants, Terre Bleu is now Ontario's largest lavender farm. The farm has eight different varieties of lavender grown over several fields (two of which have public access) which bloom and are harvested at different times. For the past two years the farm has opened its gates to visitors during the summer season to share the beauty of the lavender fields.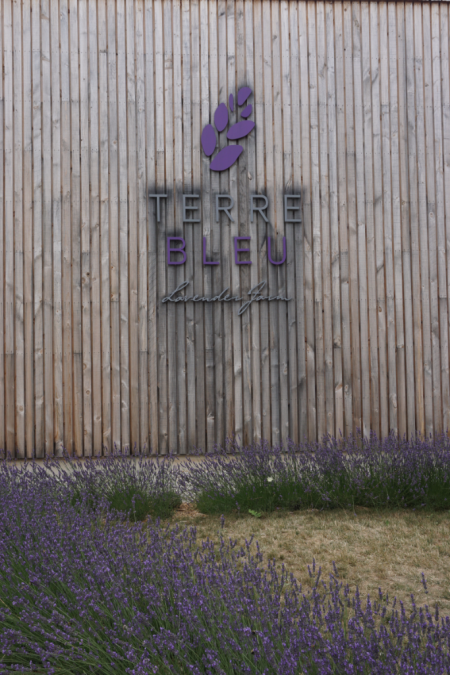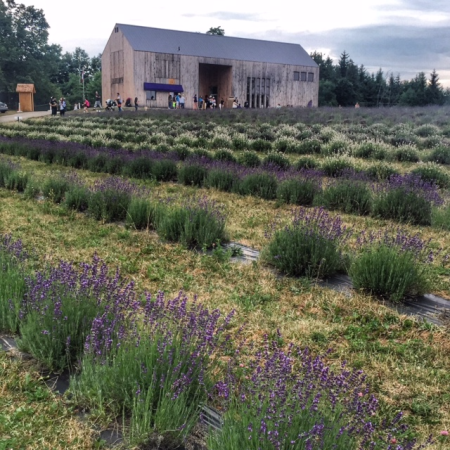 There are a number of organized activities available at Terre Bleu including educational guided tours of the farm, apiary and lavender distillery. If you prefer then you can do as we did and just spend a lovely afternoon walking the paths in the lavender fields enjoying the sweet fragrance and trying to capture the beauty in photographs. As we were walking in the fields we saw the the apiary where honey is made but my daughter wasn't keen on getting too close to the buzzing bees. We, of course, couldn't leave the farm without sampling the lavender ice cream. I had heard rave reviews and it exceeded expectations. Emma didn't think she wanted any but decided to try mine and one lick from my cone was all it took for her to want one of her own. Be sure to browse the lovely shop for a range of lavender products made on the farm.
Other activities offered at the farm include equestrian events, outdoor yoga, art and photography courses, and lavender-inspired cooking classes. Check the Terre Bleu Facebook page or the farm's website prior to visiting to find out if there are any special activities planned. The first Joie de Bleu Lavender Festival was held mid-July 2016 and was a rousing success with thousands of visitors turning up to enjoy tours of the farm, music, cooking demonstrations and much more.
Harvesting takes place throughout the summer starting around the middle of July depending on the variety. It's a good idea to confirm that there are plants in bloom prior to your visit by checking the website or Facebook page as well. The lavender season is short and nearly over for 2016 as harvesting is well under way so if you can't make it out this year then do plan to pay a visit to Terre Bleu next summer. One day I will make it back to Provence to see the fields in bloom but in the meantime it's nice to know that I can visit this lovely farm close to home for my lavender fix.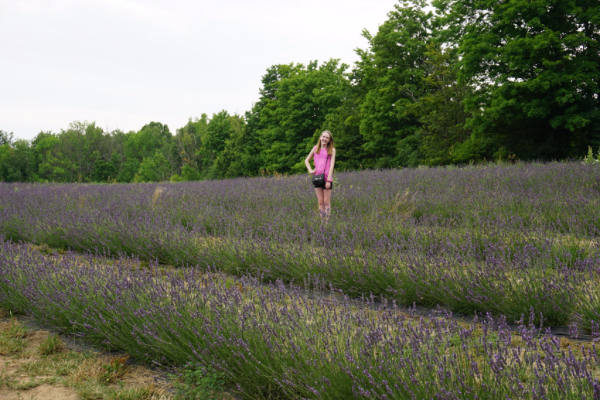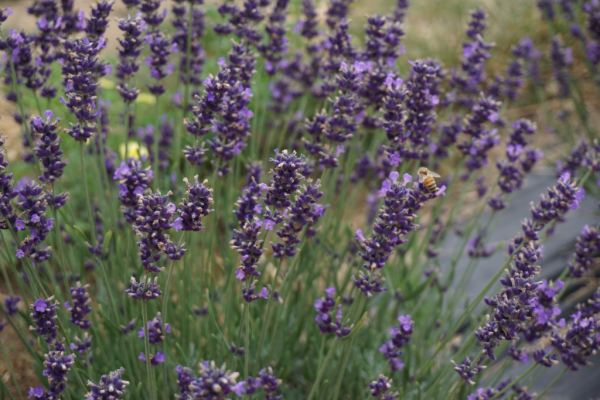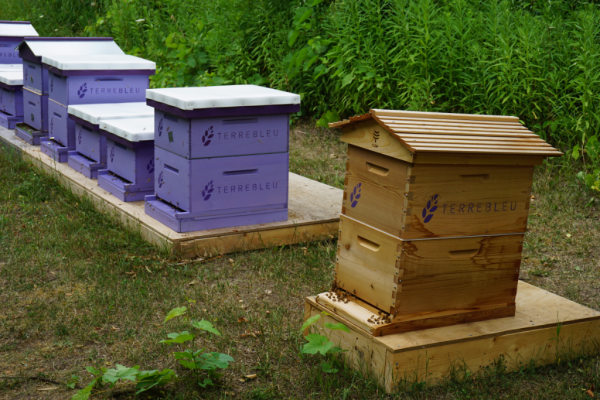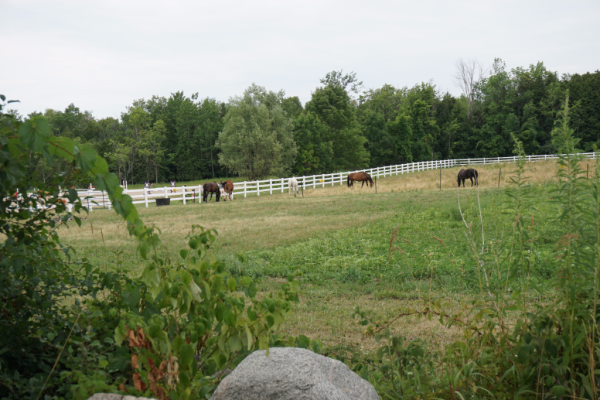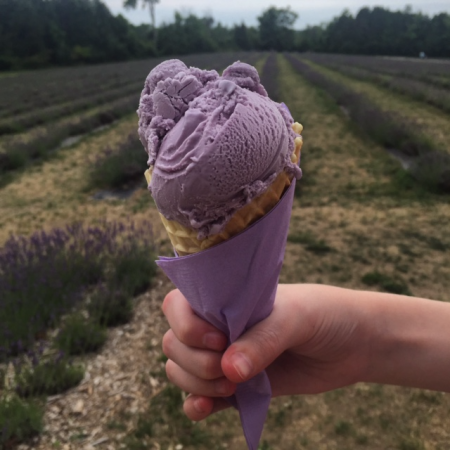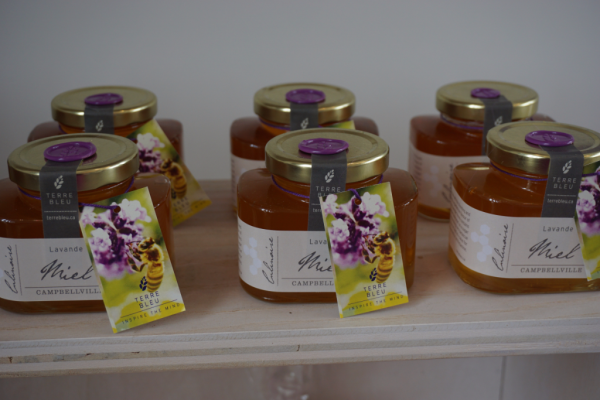 What You Need To Know
Terre Bleu Lavender Farm is located at 2501, Sideroad 25, Milton, Ontario (west of Toronto).

The farm is open to the public from early June through to the end of August. In June the farm is open Saturday and Sunday from 11am-4pm as well as on public holidays and in July and August Friday-Monday 11am-4pm.

Educational guided tours are included in the price of admission. Tours generally start around 11:30am and occur every hour on the half hour after the first tour of the day.

2016 Admission fee – $10 on weekends and public holidays; $8 on Mondays and Fridays; Children under 2 are free. A higher fee may be charged during special events. Free entry after bloom season.

Entry to the farm store and art gallery only is free when open except during special events.

Cash and credit cards are accepted. Debit on a limited basis.

No smoking anywhere on the farm.

Dogs must be on a leash.

All commercial photography requires a permit and must be booked in advance. Only handheld cameras allowed without a permit – no tripods or other equipment.
Pin This For Later