If you're looking to get outside and enjoy a fun spring activity then hop in the car and head down the QEW to Niagara wine country to visit Tasc Tulip Farm in Fenwick. Tasc is a 25 acre tulip pick farm where you can wander fields of colourful flowers, take photos and pick your own bouquet of dreamy tulips.
You might also enjoy: A Lovely Summer Visit to Terre Bleu Lavender Farm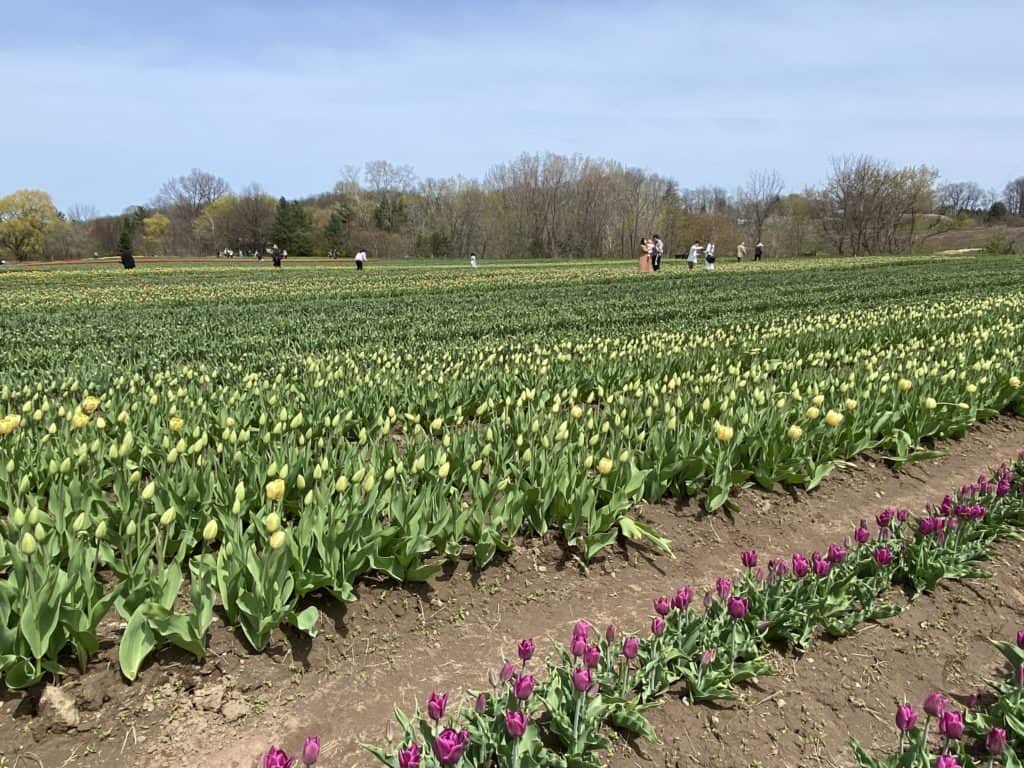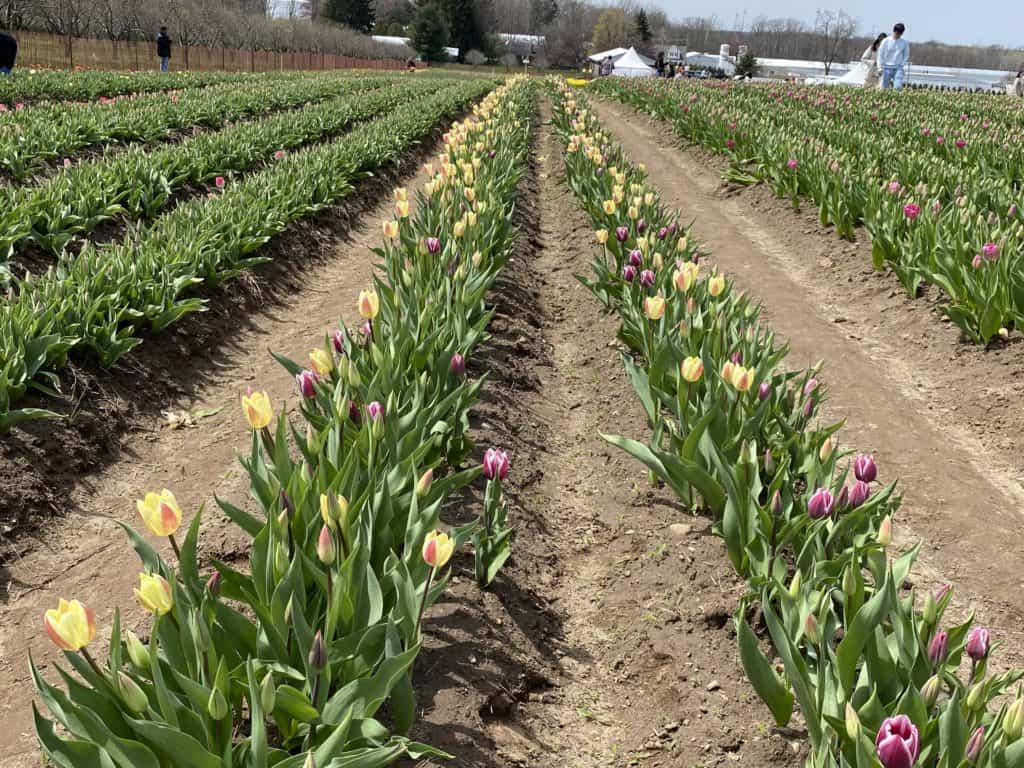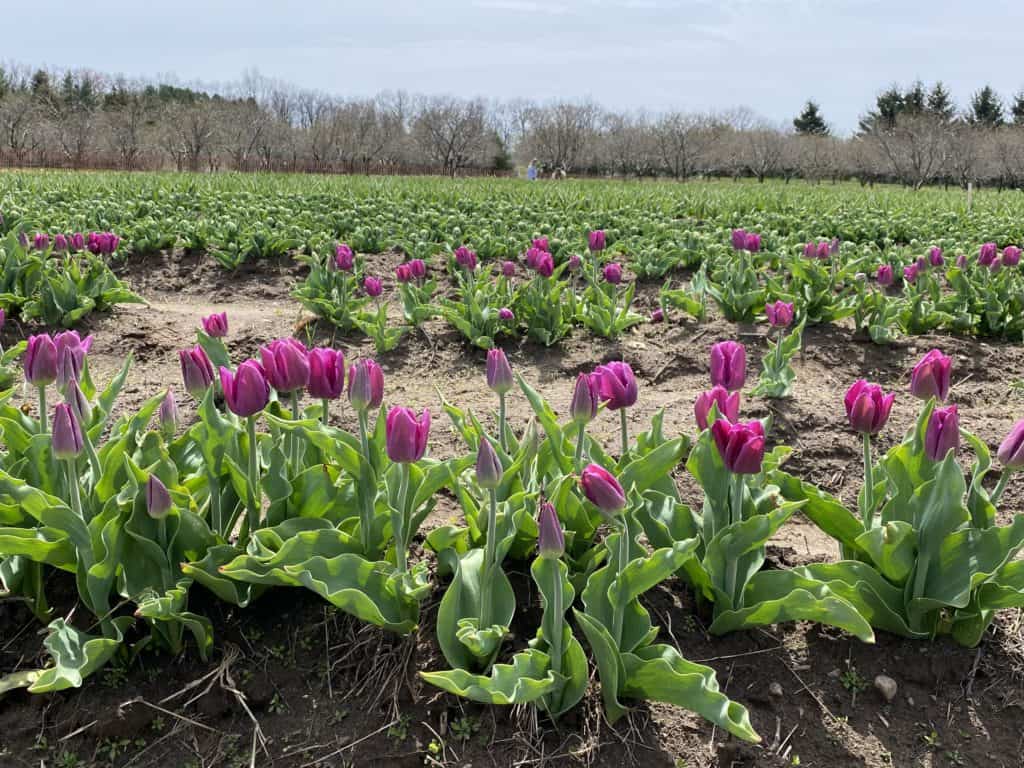 Tulips have always been my favourite flower so I was beyond excited when I learned about this farm. Ten years ago I travelled to Ottawa for the Canadian Tulip Festival but the tulips had bloomed early that year and were all but finished when I arrived and five years ago I visited Amsterdam during our spring break which was about two weeks too early for tulips at Keukenhof. This was finally my opportunity to enjoy fields of tulips!
We visited on May 5th which is still early in the season and I imagine the blooms will be even better in a few days but we still had a wonderful visit.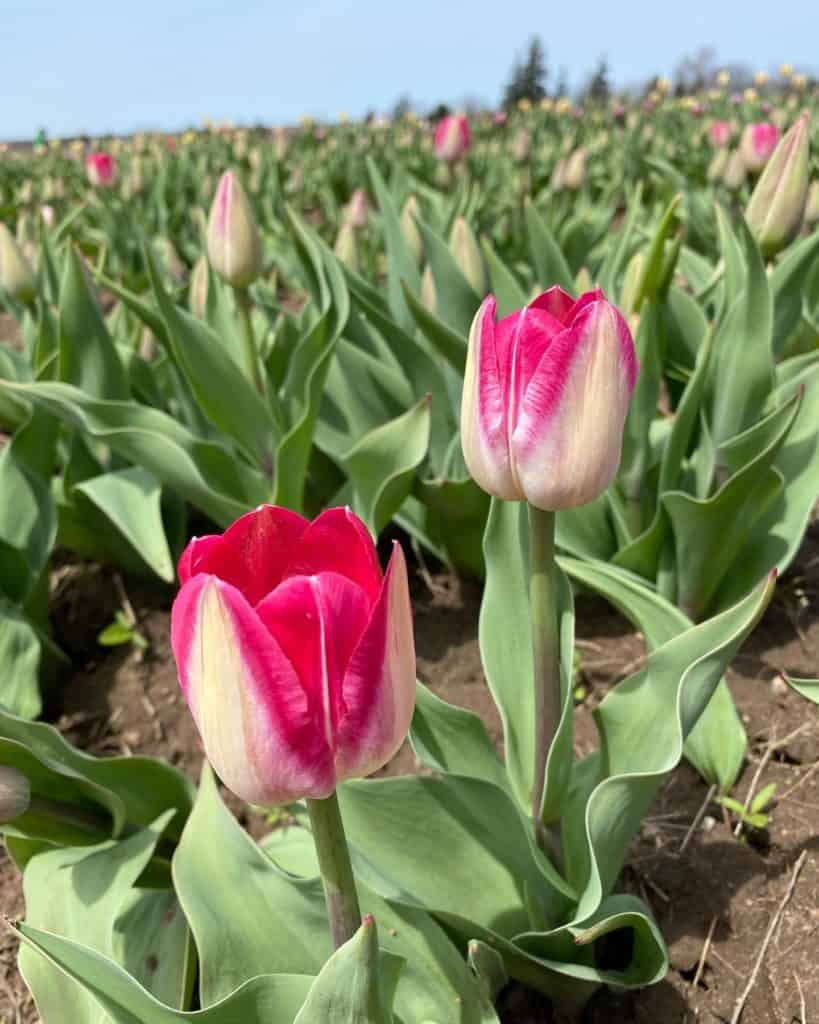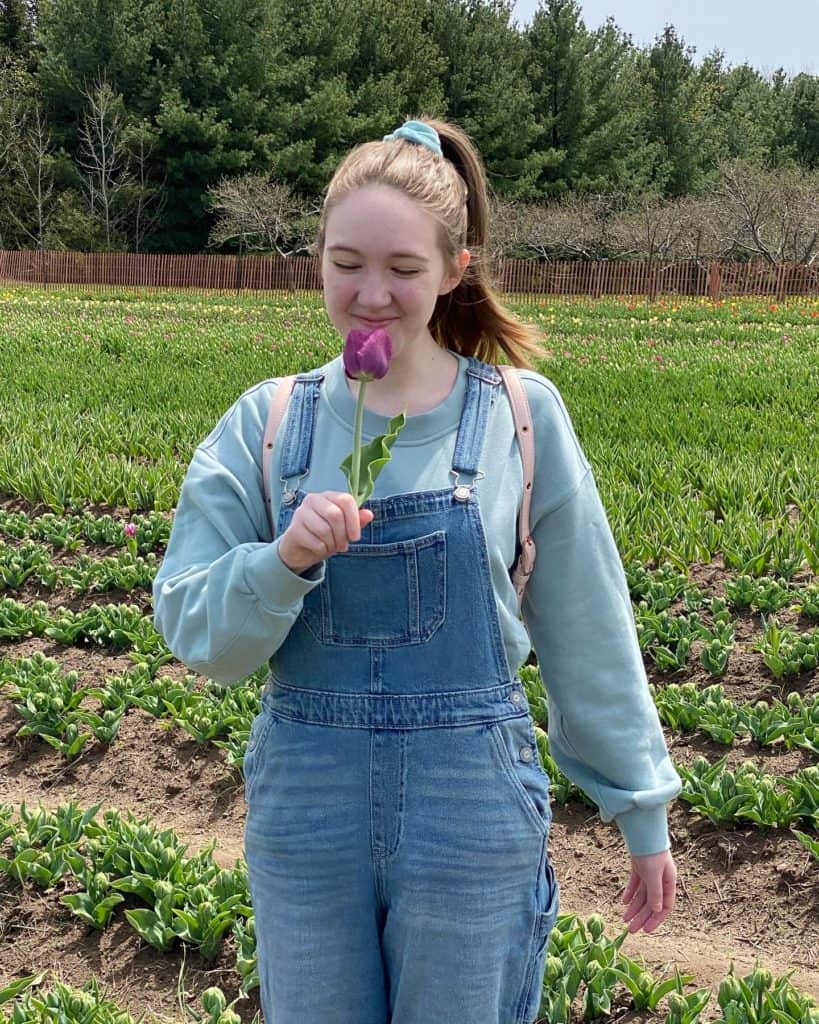 Tasc Tulip Farm opened for the first time in 2021 and was so popular that they doubled the number of bulbs planted to 2 million for the 2022 season. The Farm is open for about two weeks in late April/early May depending on the blooms. There are early blooming and late blooming tulips so whenever you go during the opening period there will be flowers to pick.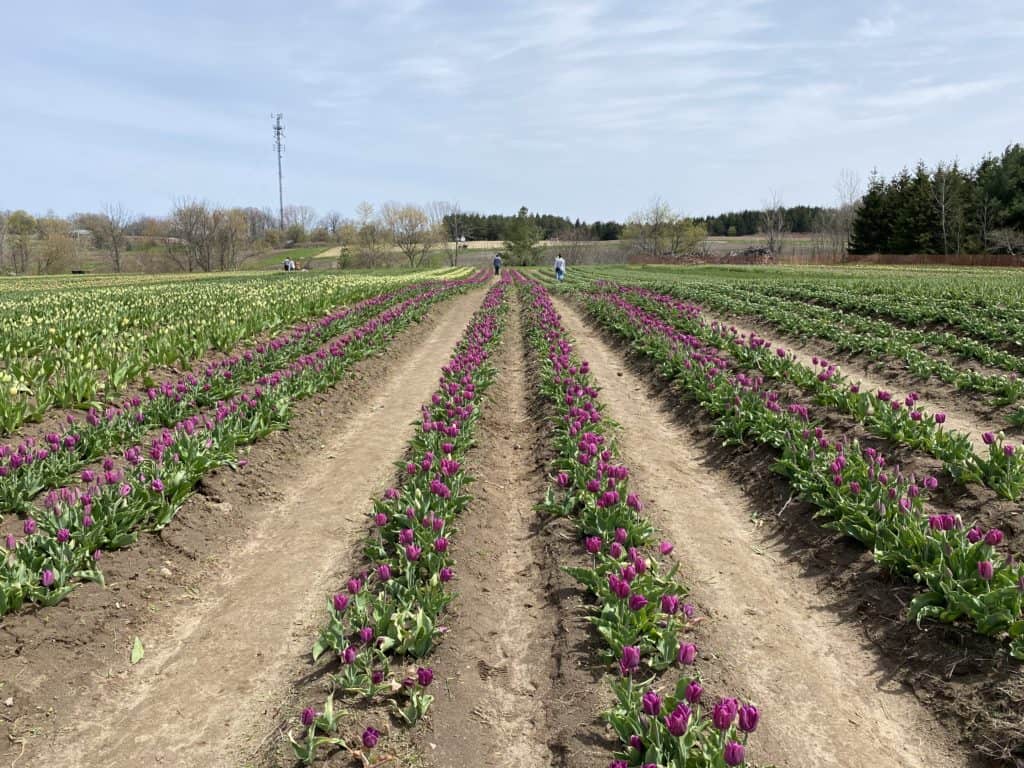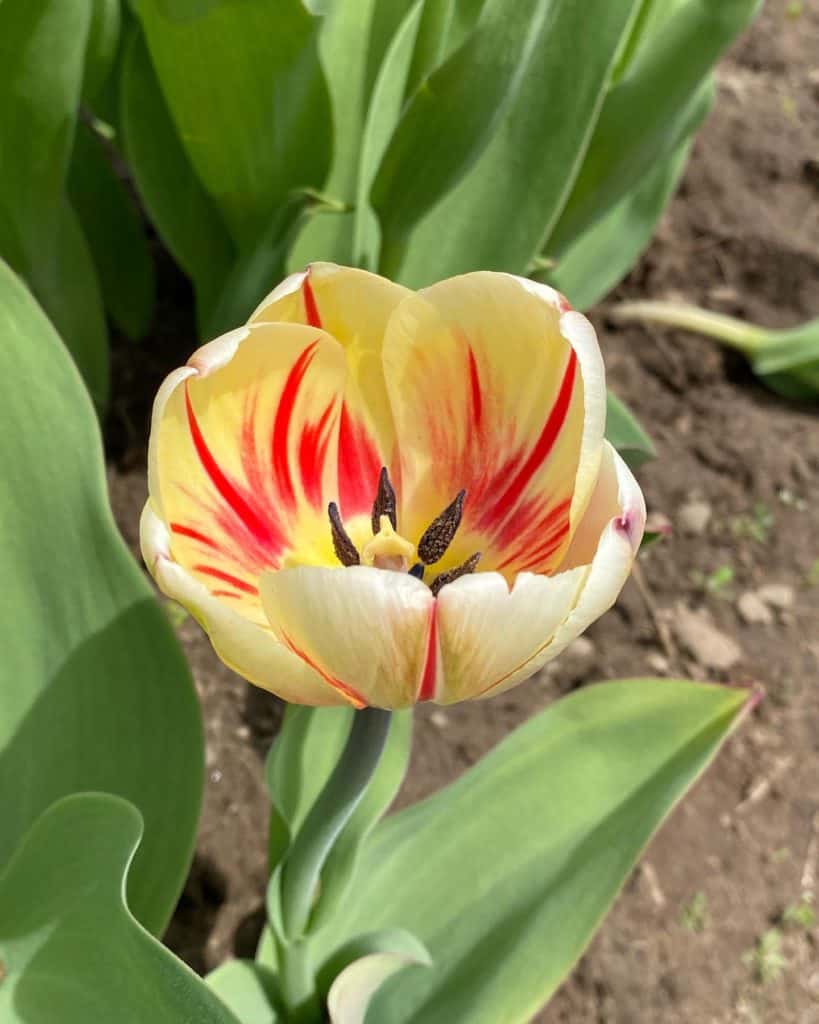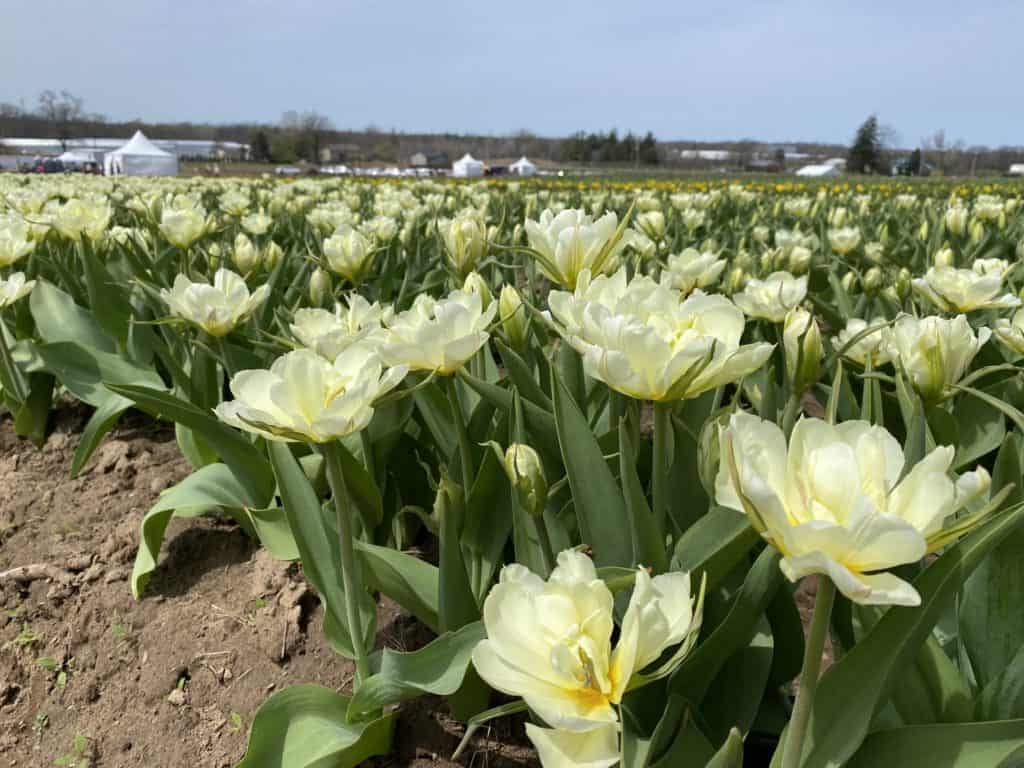 Once you arrive, you can pick up a bucket or crate and stroll through the rows of colurful tulips picking your favourites and snapping photos. Visitors can pick up to 10 tulips per ticket that are included with the admission fee and extra tulips can be purchased for $1 each either in advance or at the farm.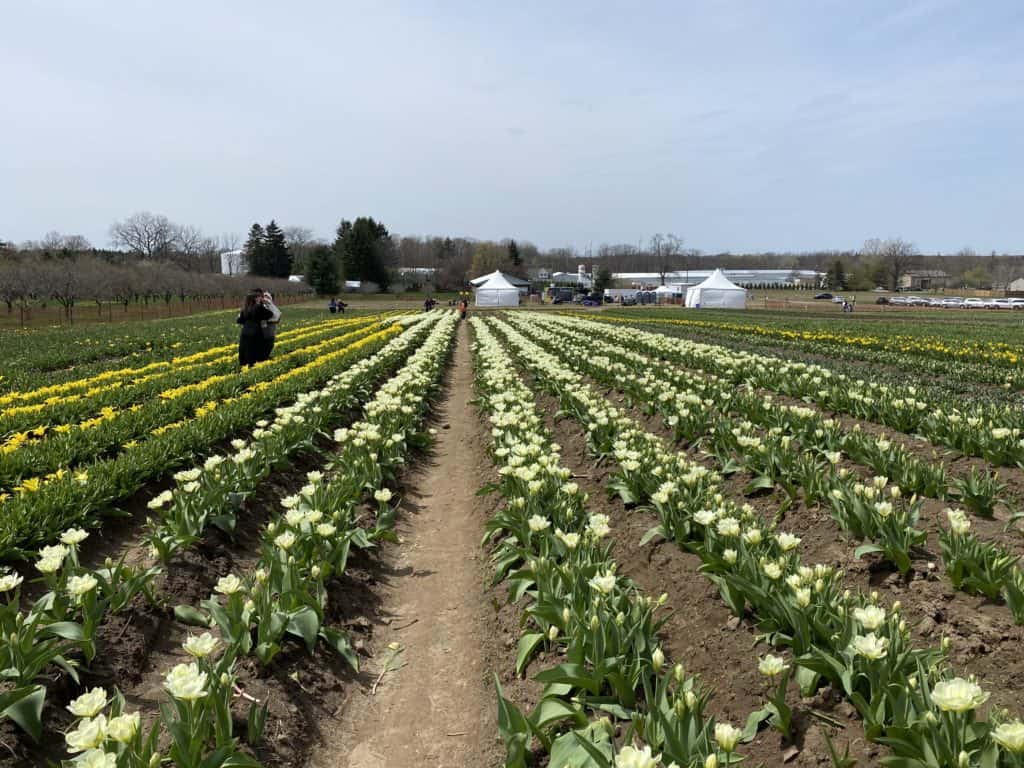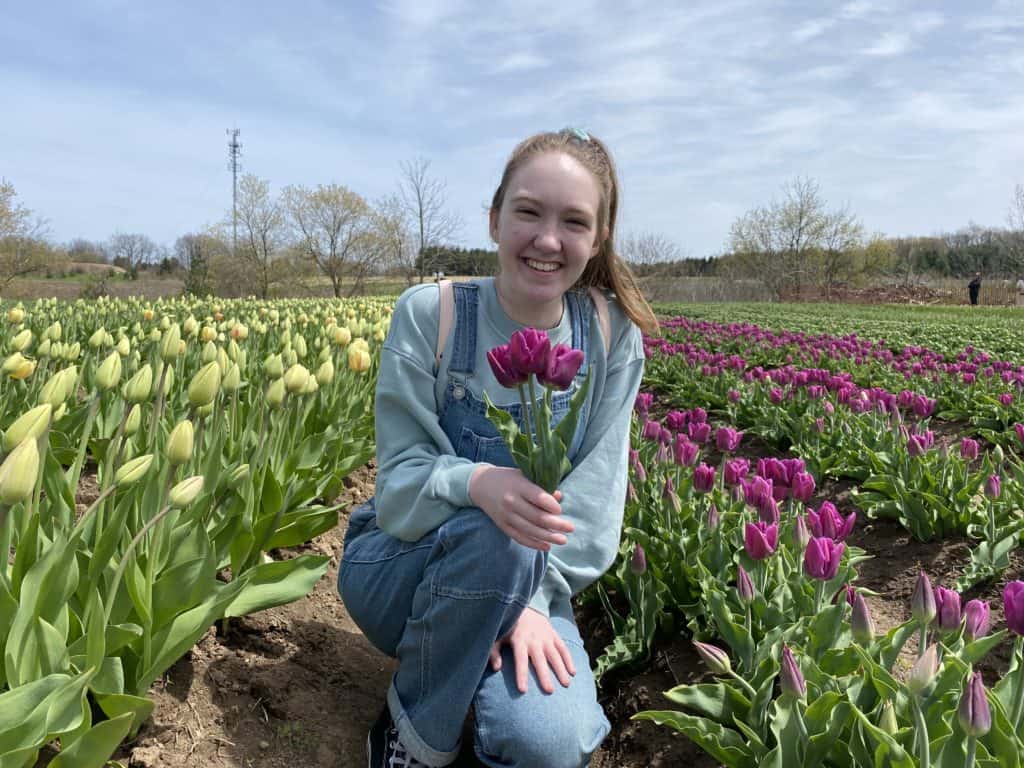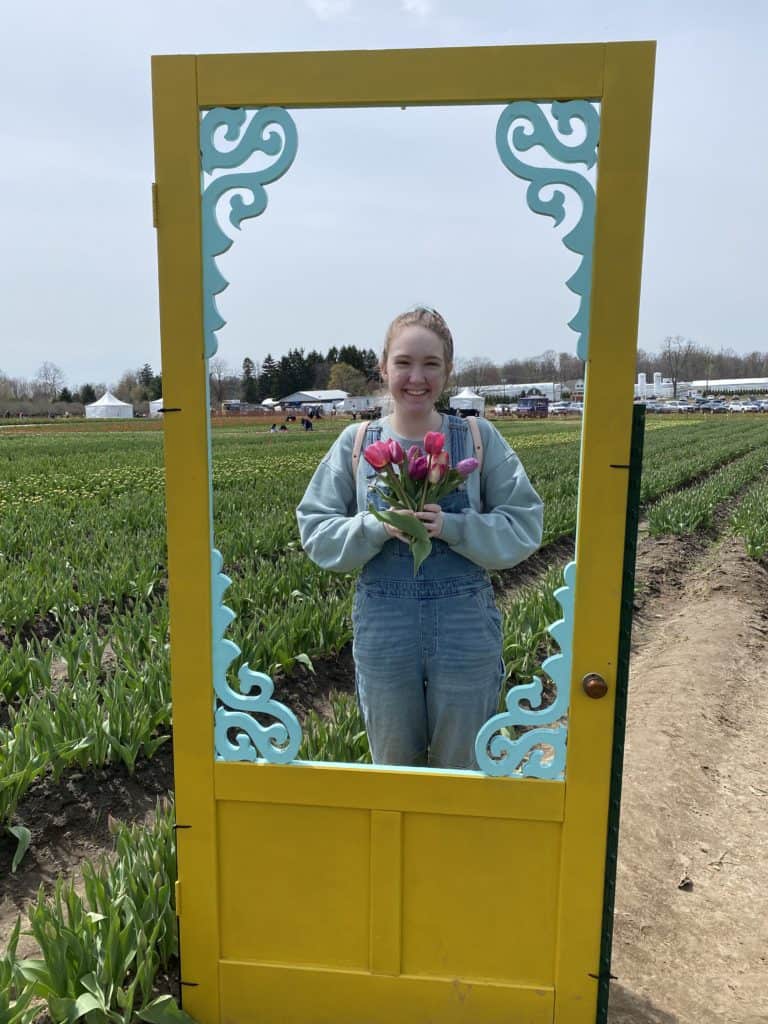 The farm also has a garden set up for photography where no picking is allowed and there are beds of tulips, daffodils and hyacinth that make a perfect backdrop for magical spring photos.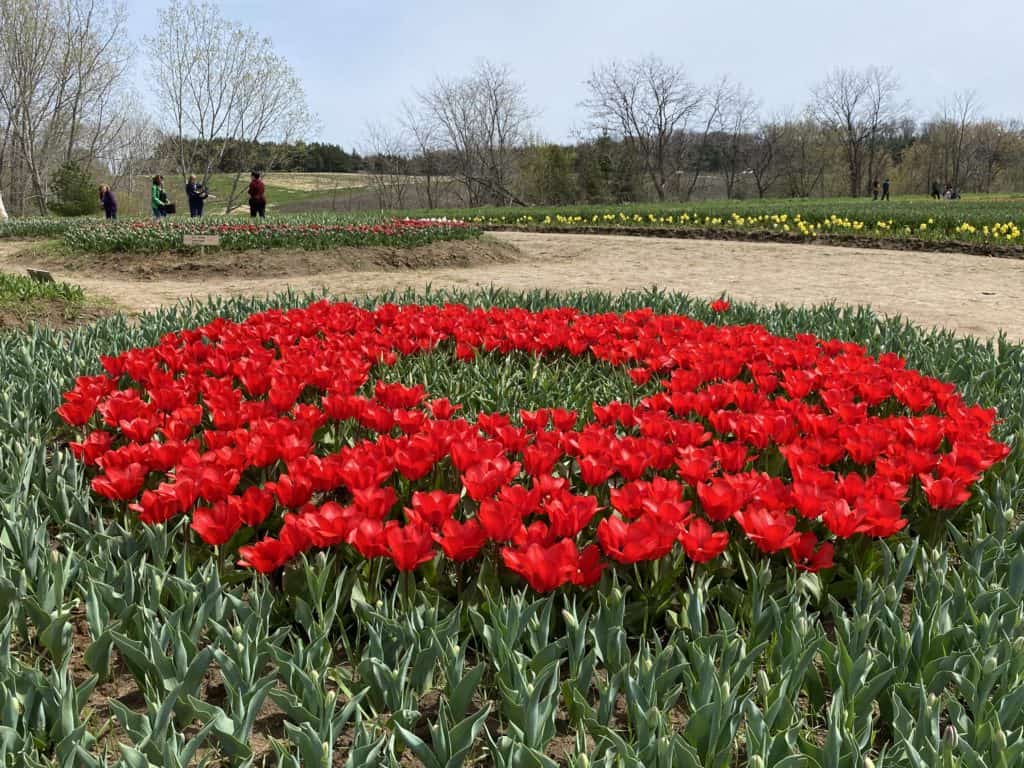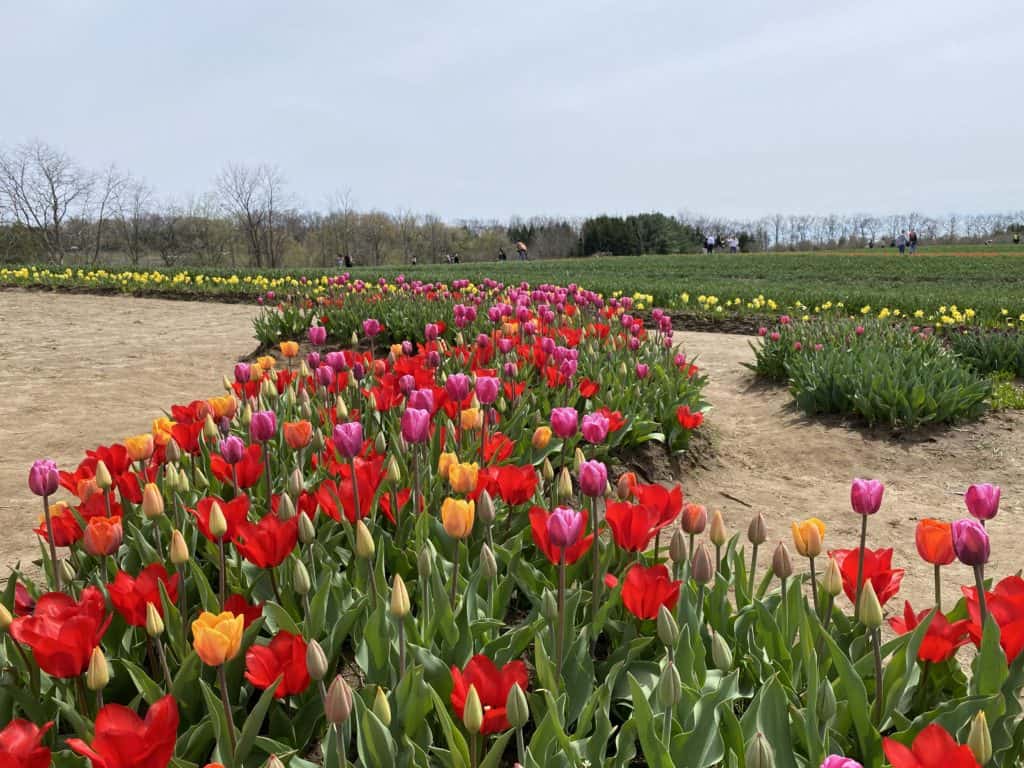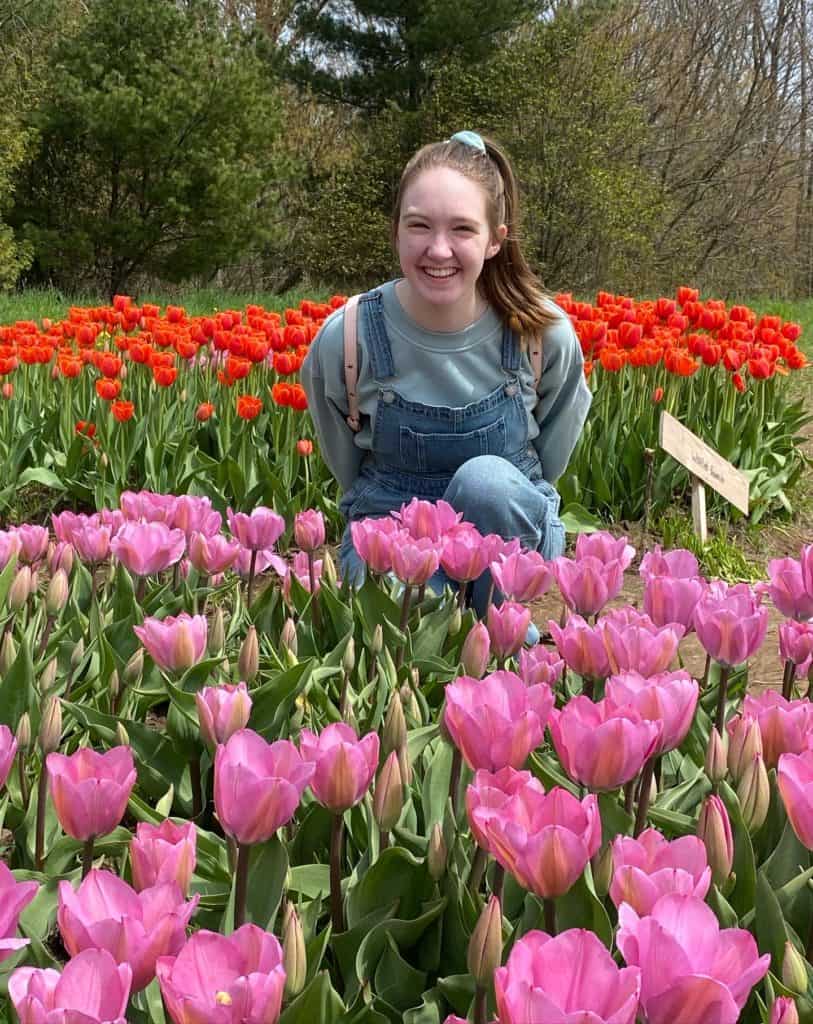 When you're finished you can head to the check out tent to have your tulips wrapped and pay for any extras.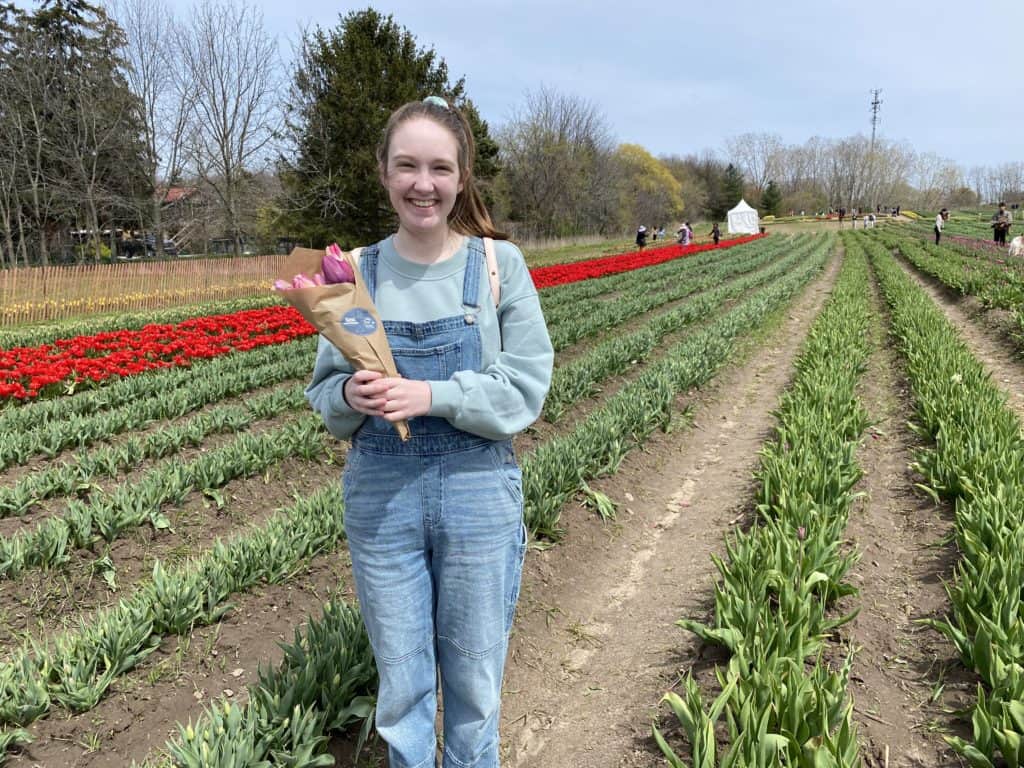 There are generally food trucks on site if you need a snack or drink before or after tulip picking. Purple Perk Coffee was there when we visited selling hot drinks and baked goods and we loved that the truck was an ode to Friends.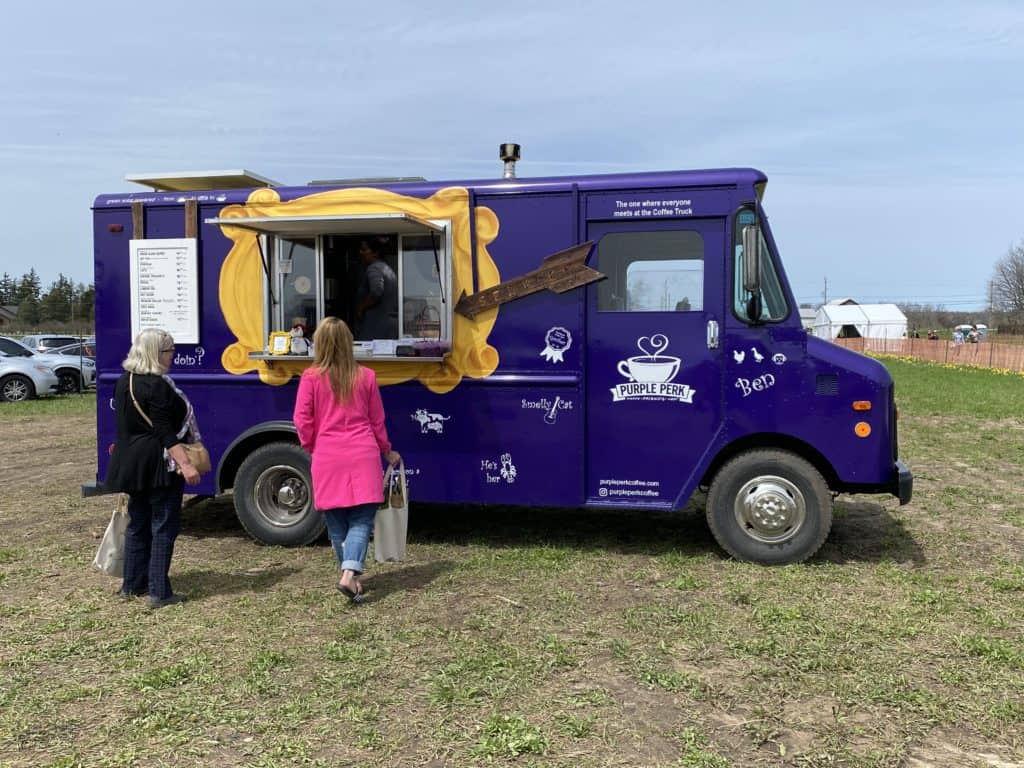 A visit to Tasc Tulip Farm is perfect for a day trip for anyone in the Greater Toronto Area, Hamilton or Niagara Regions. Most people spend an hour to an hour and a half at the farm so it's easy to combine tulip picking with another activity in the region such as a visit to Niagara-on-the-Lake.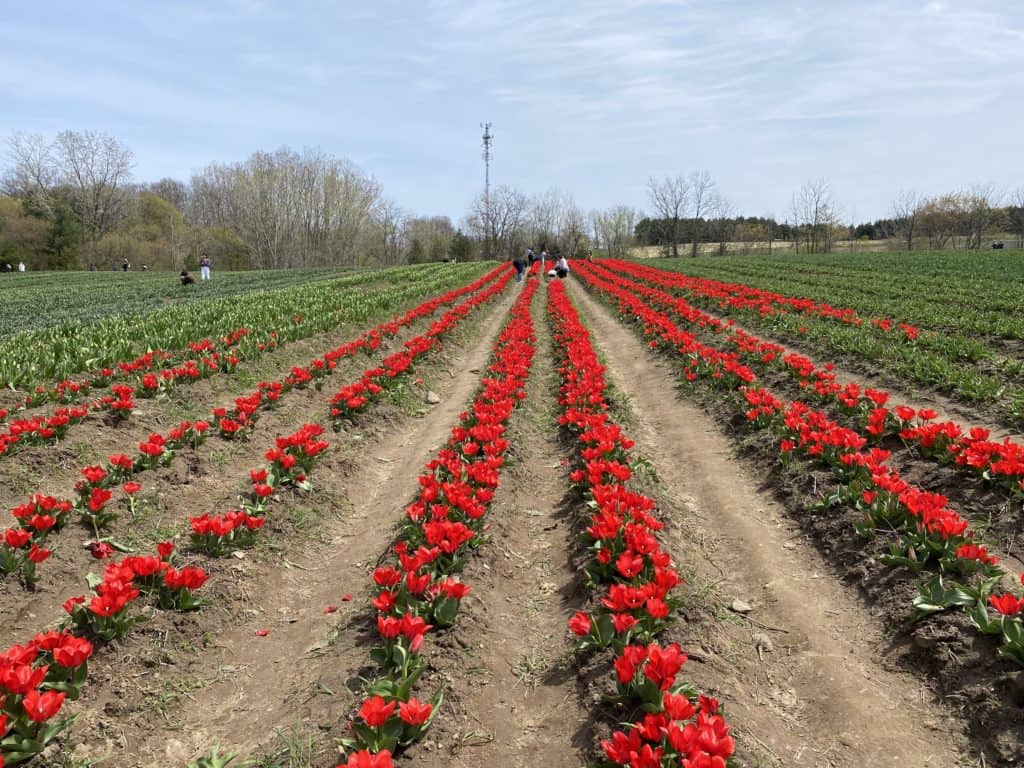 What You Need To Know
Located at 1415 Balfour St., Fenwick
Open April 30 – May 15, 2022 (extended to May 22) – Monday to Thursday 9-6; Friday to Sunday 8-7
10 tulips included with your ticket
Pre-purchased timed entry tickets are required
Admission: $17.50 plus processing fee – Children under 3 are free
The farm is open for picking rain or shine and tickets are not refundable or exchangeable.
Free on-site parking is available.
Pets are not allowed, service dogs are welcome
There are a few picnic tables available for use
Sessions can also be booked with a professional photographer at sunrise or sunset during times when the farm is closed to the public.
Pin This For Later