I'm delighted to welcome guest author, Mimi McFadden of The Atlas Heart with her recommendations for the best things to do near LAX.
This post may contain affiliate links. If you click an affiliate link and make a purchase then we receive a small commission at no additional cost to you.
Los Angeles is a sprawling city that is home to one of the busiest airports in the US.  
Los Angeles International Airport, usually shortened to LAX, is also a popular gateway airport for long layovers on the way to other western destinations and Central and South American cities. 
It's no surprise then that there are a lot of activities to enjoy not too far from the city's main airport. Most notably, LAX is right next to the most popular beach cities in Los Angeles County, as well as several outdoor spaces and unique museums. 
There is always going to be an overwhelming number of things to do in the City of Angels, no matter how many times you visit. However, it's possible to see a few of the best highlights that LA has to offer on an extended layover if you know where to look.
One thing to note is LA's notoriously bad traffic. Always give yourself at least double the amount of time to get to and from these places. There's a good chance you'll run into at least some LA traffic, and you don't want to miss your flight on the way back to the airport. 
These are my picks for the top 12 things to do near LAX, including the distance to and from each one and how long it takes to get to each place.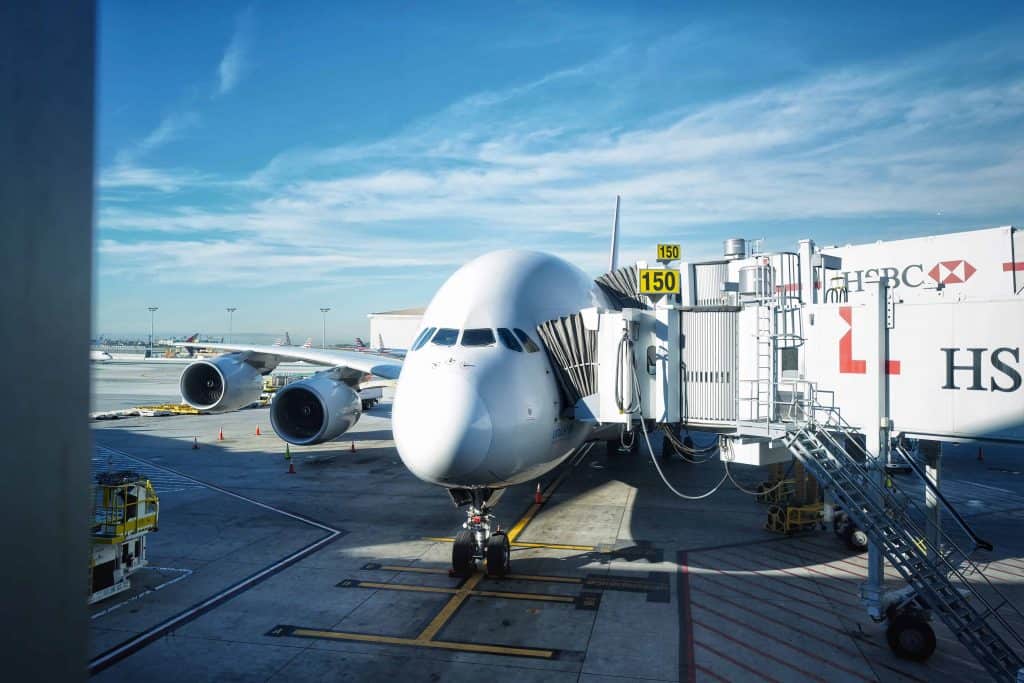 Admire the Architecture at the Theme Building 
Distance from LAX: 0.9 miles – 5-minute drive / 3-minute walk 

If you're short on time but looking for a unique thing to do near LAX, check out the UFO-inspired Theme Building, which has become a Los Angeles landmark in its own right. 
Constructed in 1961, this spider-like building is only a few minutes from the main terminal and features a restaurant inside. Grab a bite to eat to take a break from standard airport food and walk around the building to admire the architecture. 
Los Angeles is known for its modern architectural gems and the Theme Building is a good introduction to that.
Grab a Bite to Eat In-N-Out Burger 
Distance from LAX: 1.1 miles – 5-minute drive / 20-minute walk 
You can't visit California and not try In-N-Out at least once. 
This California staple is a must-eat on any California vacation and a fan favorite of anyone who grew up in California or who has adopted the state as home.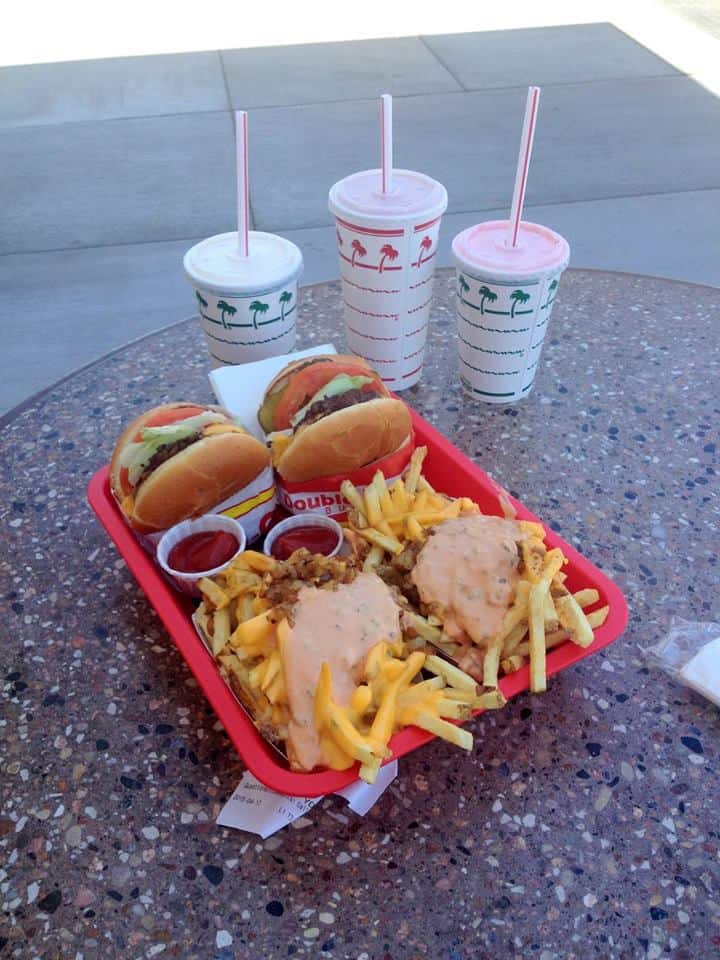 This classic fast-food chain features the usual American fare of hamburgers, shakes, and fries. Make sure to Google their secret menu ahead of time to enjoy animal style fries and whole grilled onions on your burger. 
There are two In-N-Out Burgers near LAX, both on Sepulveda Boulevard, but the one north of the airport is slightly closer. 
To get there, grab an Uber or Lyft or enjoy a nice 20-minute walk to work up an appetite for your In-N-Out feast.
Get Your Classic Car Fix at the Automobile Driving Museum 
Distance from LAX: 1.9 miles – 5-minute drive 
If you're a fan of classic cars, there are a few public collections to enjoy around Los Angeles, but the one closest to LAX is the Automobile Driving Museum. 
This museum has every type of retro car imaginable – from muscle cars to vintage cars.
In total, there are 130 cars featured at the museum and there are docents available to take you on a free tour of the museum (although donations are appreciated). On Sundays, they sometimes take guests on drives in retro cars as well. 
Lastly, stop by the old-fashioned ice cream parlor onsite for a treat once you're done viewing the cars on display. 
Spend the Afternoon at the Beach  
After being cramped on an airplane with the same circulating air for who knows how long, the beach is the perfect antidote of fresh air and wide-open spaces. 
There aren't many airports in the US where you can be at the beach in less than 10 minutes after you walk out of the airport. 
Luckily, LAX is located in an ideal spot right near the coast to enjoy a few hours at the beach.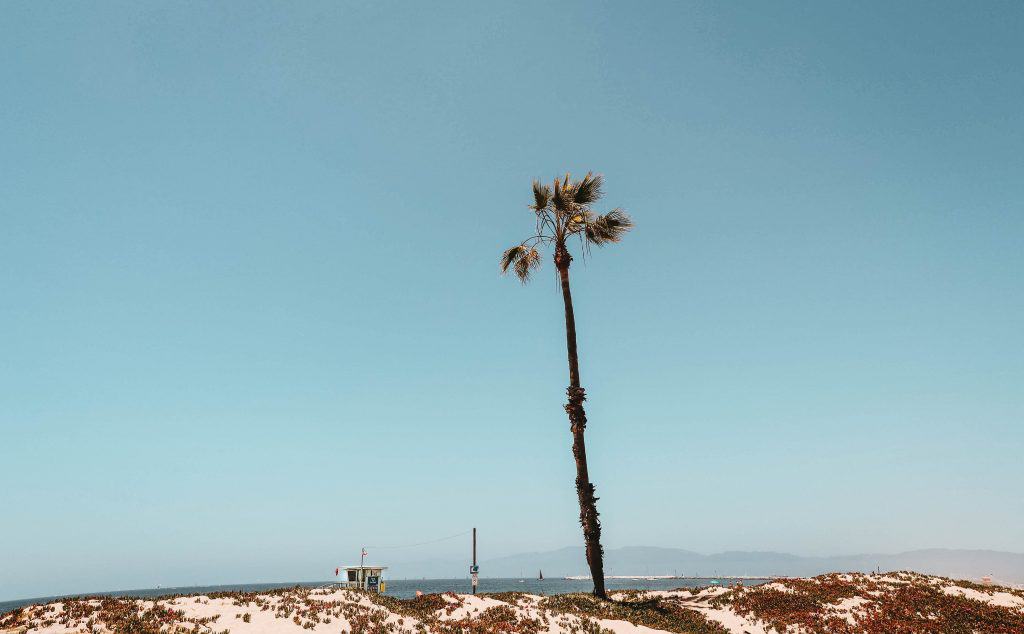 The most popular beaches near the airport are Dockweiler Beach, Playa del Rey, and El Segundo Beach. If you're willing to go slightly further, the beach cities of Venice Beach, Manhattan Beach, and Hermosa Beach, are not too far away either. 
If the weather is nice, this is a good way to enjoy two of the best attributes of California – it's many pristine beaches and surf culture. 
Dockweiler Beach – Distance from LAX: 3.3 miles – 6-minute drive 
Playa del Rey – Distance from LAX: 3.8 miles – 9-minute drive 
El Segundo Beach – Distance from LAX: 4.7 miles – 8-minute drive 
Go to the Aquarium in Manhattan Beach 
Distance from LAX: 5 miles – 15-minute drive 
Only a 15-minute drive from LAX, you'll find the Roundhouse Aquarium at Manhattan Beach. 
This free aquarium, located at the end of the Manhattan Beach Pier, is the perfect place to take the whole family to learn more about local marine life just off the coast. 
If you have time after exploring the small aquarium, watch the surfers from the pier, walk along The Strand, also known as the Marvin Braude Bike Trail, and grab lunch at The Kettle or dinner at the Manhattan Beach Post. 
Take in the View at Baldwin Hills Scenic Overlook 
Distance from LAX: 6 miles – 15-minute drive 
Although Los Angeles isn't as well known for its hills as San Francisco is, there are still quite a few good hilly outdoor spots that provide breathtaking views over the city. 
If you're looking for an urban oasis and a decent workout near LAX, head over to the Baldwin Hills Scenic Overlook. 
The park also features free exhibits on conservation and restoration efforts in the area, hiking trails, and plenty of stunning views looking out over the city.  
Stand Up Paddle Board or Kayak at Marina del Rey 
Distance from LAX: 6.1 miles – 17-minute drive 
If you're not much of a surfer or beach person, but you still want to enjoy the water, Marina del Rey is the spot to visit. 
Less than a 20-minute drive from the airport, this is the area of LA where Lana del Rey's moniker was inspired.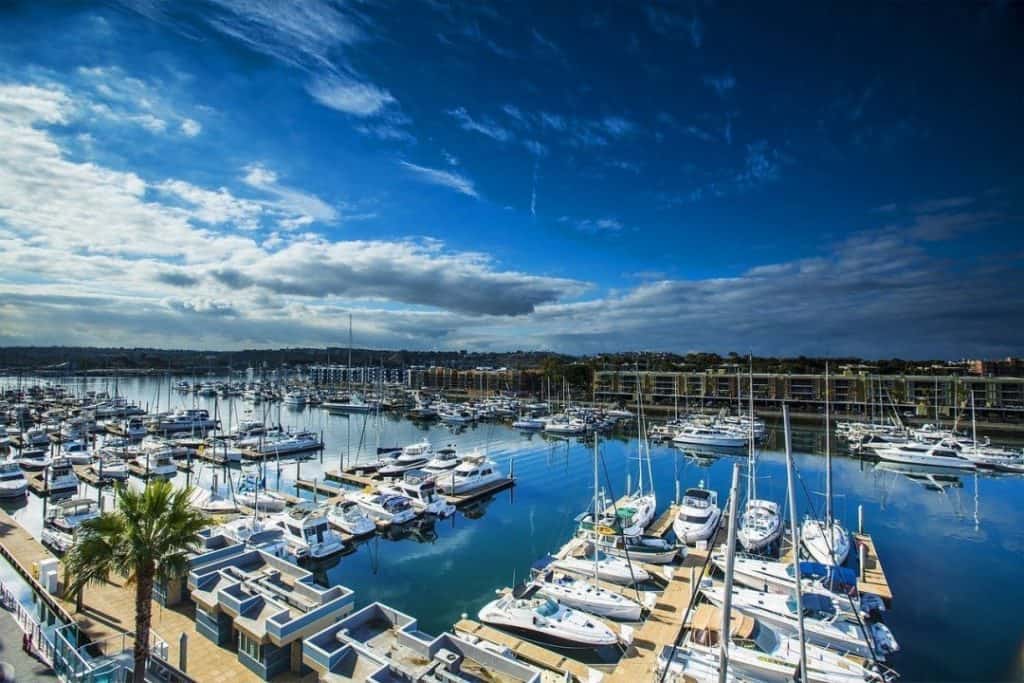 The seaside community's main feature is its harbor, which is the largest man-made small-craft harbor in North America. It houses around 5,000 boats at any given time.  
Rent a kayak or go on a guided stand up paddle board tour to take in one of the most scenic harbors in the country from the water.
Watch the Sunset or Sunrise at the Hermosa Pier 
Distance from LAX: 6.5 miles – 18-minute drive 
If you happen to arrive in Los Angeles in the early morning or just before sunset, think about visiting Hermosa Pier for cotton candy skies at sunrise or sunset.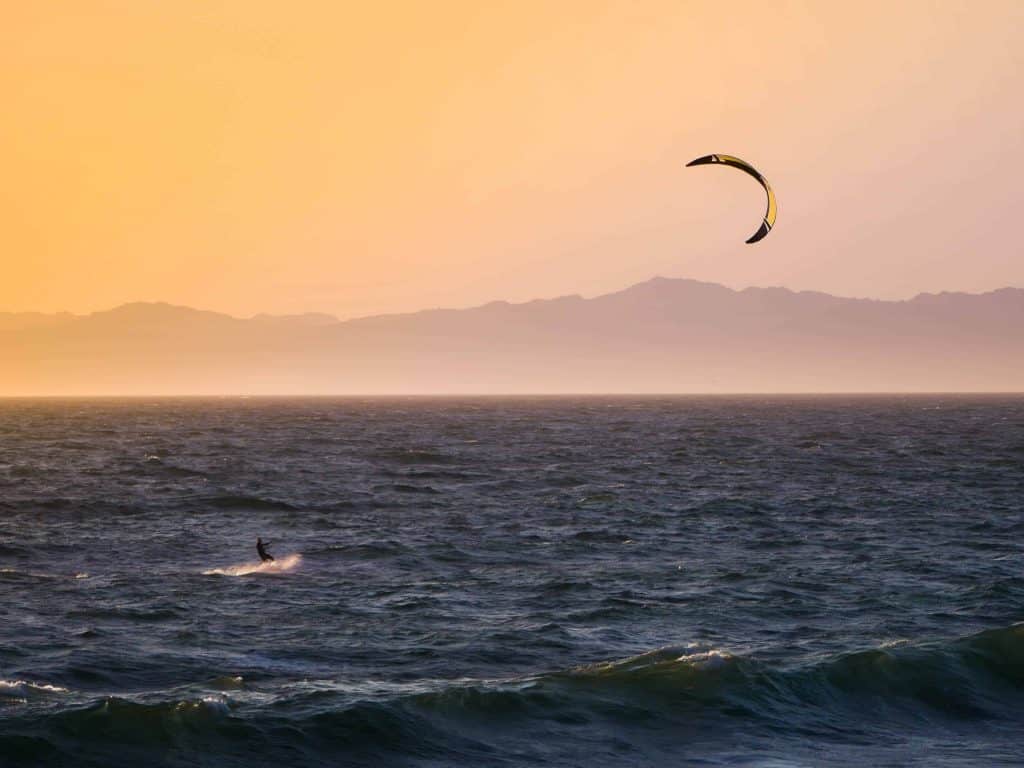 Hermosa Beach is beautiful at any time of the day (it translates to "beautiful" in Spanish, after all), but the beach is especially stunning at the start or end of the day. 
This is also a less touristy beach than Manhattan Beach or Venice Beach, so there's often fewer crowds and more locals. After enjoying the colorful show, spend some time walking the white sandy beach and exploring the seaside community nearby. 
Walk the Venice Beach Boardwalk
Distance from LAX: 6.6 miles – 20-minute drive 
Just past Marina del Rey, you'll find Venice Beach – the counterculture and hippie neighborhood of Los Angeles.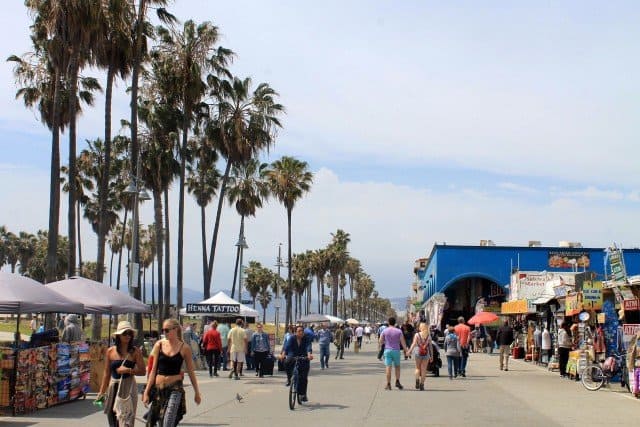 You could easily spend a whole weekend in Venice Beach, but even just spending an hour or two walking along the Venice Beach Boardwalk to people watch is worth it. 
Just make sure to bring some comfortable walking shoes (I personally love my Tieks) because there's a lot to see.  
Venice Beach is most well known for its outdoor market stalls, fresh vegan cafes and smoothie bars, drum circles, and skateboarders. 
If you have time, walk over or ride bikes to the Venice Canals, which look like a scene straight out of Italy (with palm trees). 
Afterward, you can go shopping on the trendy Abbot Kinney Boulevard nearby, known as "the coolest block in America," or walk to Muscle Beach to see the bodybuilders doing their thing in the sunshine. 
Explore Kenneth Hahn State Recreation Area 
Distance from LAX: 6.7 miles – 15-minute drive 
Right near the Baldwin Hills Scenic Overlook, you'll find Kenneth Hahn State Recreation Area – a sprawling family-friendly park that has a little something for everyone. 
This is one of the largest public parks in Los Angeles County and a good place to relax after a long flight. 
You'll find everything from picnic areas, to outdoor fitness courses, playgrounds, plenty of courts and fields for playing several sports, and five miles of hiking trails. 
If you're just itching to move and explore a new spot in nature after your flight, this is an ideal place to stretch your legs. 
Visit the Quirky Museum of Jurassic Technology 
Distance from LAX: 10.1 miles – 15-minute drive 
If you're looking for an indoor activity on the off-chance it's one of those rare non-sunny days in Los Angeles, the Museum of Jurassic Technology is an interesting way to spend an afternoon. 
This museum is all about eclectic experiences and the art of storytelling. In fact, it has been dubbed "the strangest museum in Los Angeles" (although that's a bold claim as there are a lot of weird museums in the city).  
If you love learning fun facts and leaning into your inner hipster, this is a good spot to visit. You could easily spend an hour or two walking around the museum taking in the random exhibits and plethora of information on display. 
Ride the Ferris Wheel on the Santa Monica Pier 
Distance from LAX: 11.6 miles – 20-minute drive 
And lastly, a visit to Los Angeles is hardly complete without stopping by Santa Monica for at least an afternoon. Santa Monica is the most popular beach city in Los Angeles County and has a lot to offer the whole family.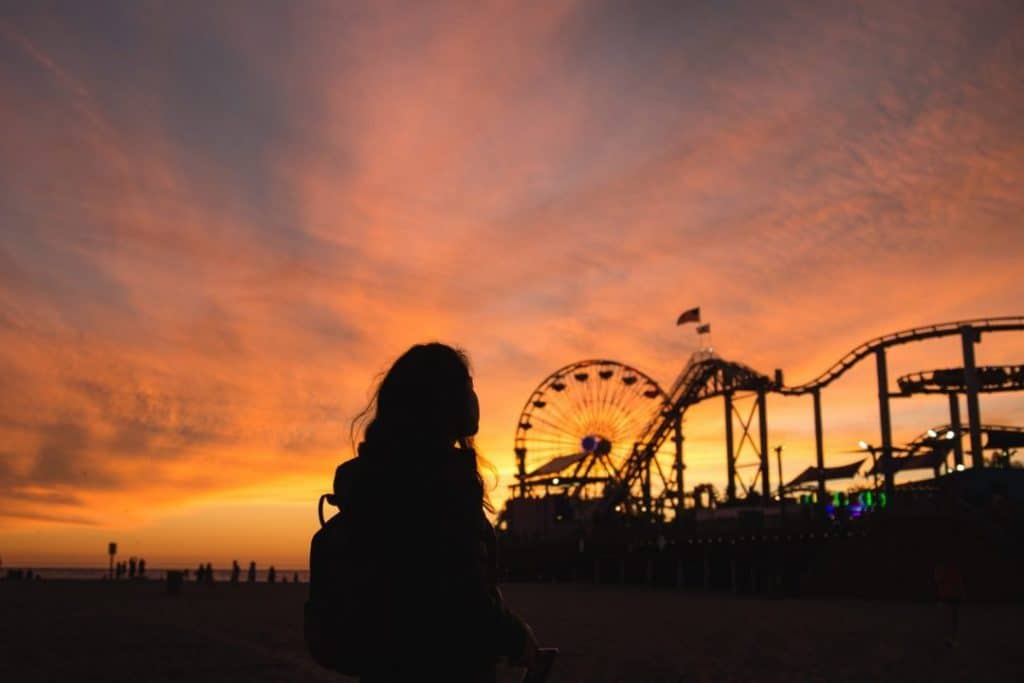 One of the best activities to enjoy in Santa Monica is the pier. The Santa Monica Pier is not only the ending point of the historic Route 66 Highway, but it also features the retro Pacific Park. 
It's not every day you come across a retro amusement park on a pier, and Santa Monica's park is one of the most famous in the US. At the park, you'll find a rollercoaster, Ferris wheel, as well as other carnival rides and treats. 
After enjoying the amusement park, you can choose to lay out on the long beach and see how high you can get on the beach swings. Otherwise, rent bikes and take on The Strand Bike Path (also known at the Marvin Braude Bike Trail – the same one that goes through Manhattan Beach).
There is an endless list of things to do in Los Angeles, but the great thing about that is there's always something to do no matter where you are in the city – even near the airport!  
Most city airports are located in the middle of nowhere and 30 minutes or more from any type of attraction. This isn't the case in Los Angeles – or at least it isn't anymore with how much the city has sprawled out over the decades.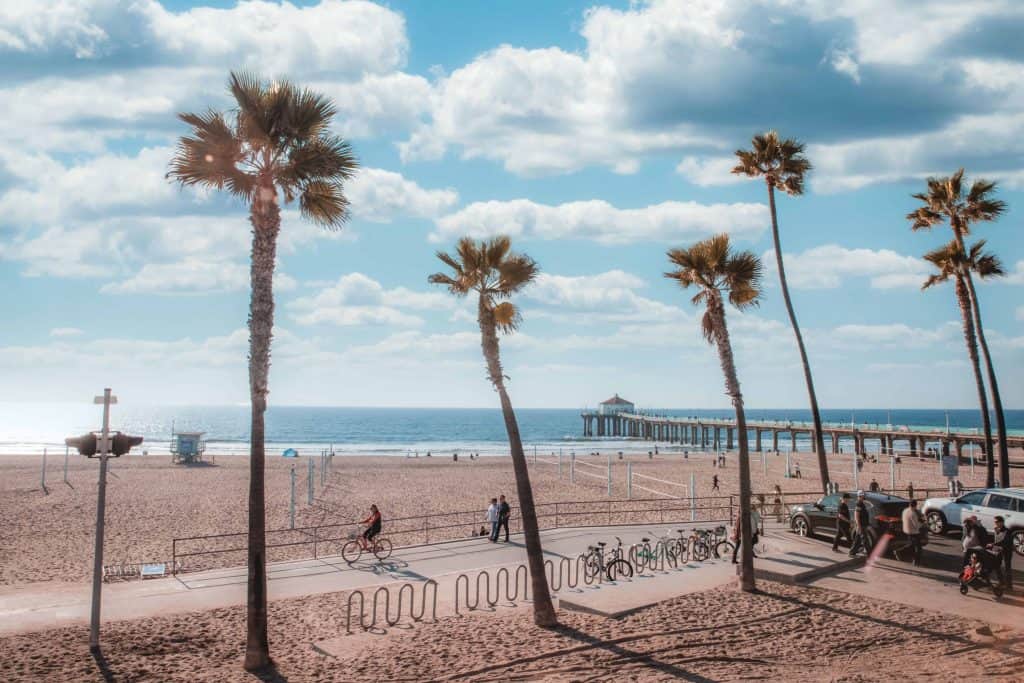 LAX has the advantage of being located not only in the heart of the city but also near some of the most beautiful areas in LA County. 
Hopefully, this post gave you a good introduction to the many things to do near LAX. There are a lot of ways to enjoy a long layover in the city or to fit in one or two more attractions on your way to and from the airport. 
All photos provided by Mimi McFadden.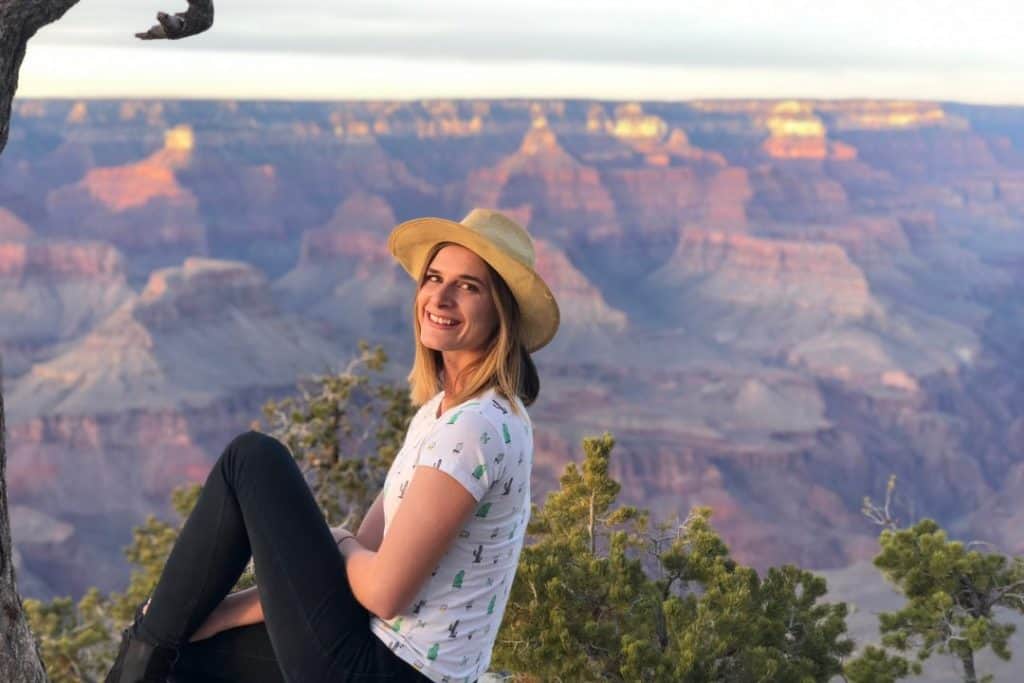 Mimi McFadden is a travel blogger, avid yogi, and paneer enthusiast. Originally from California, she has been slow traveling the world since 2013. After living abroad for five years in Australia, New Zealand, Thailand, Greece, and Portugal she has finally found a home in San Francisco, California. You can find her on Instagram, Facebook, and her blog, The Atlas Heart.
Pin This For Later