I'm delighted to welcome Marissa Goldstein From Twins on the Go x2 with this guest post on fun things to do in Boston with Kids.
As a beautiful, historic, and easily walkable city, Boston is an enjoyable destination for family members of all ages. After living in the Boston area for 34 years (my entire life) and entertaining children for 4 of those, my family has been around the block (no pun intended), trying our fair share of activities. But, of course we have our favorites!
Whether you are local to the area or just visiting the city, here are my top picks for family friendly activities in Boston. Many of the places listed below are clustered together, making it easy for your family to have a fun day out!
Please note that COVID-19 has forced many of these locations to temporarily close and many are gradually reopening with restrictions in place for the safety of guests. Before visiting, I recommend checking their websites for up-to-date information. If your family is in need of face masks, my company (Rafi Nova) is Boston-based and sells face masks for both adults and children. Use discount code FAMILY10 for 10% off all Rafi Nova products.
This post may contain affiliate links. If you click an affiliate link and make a purchase then we receive a small commission at no additional cost to you.
Looking for a hotel in Boston? Check out current rates and reviews on TripAdvisor.
1. The Lawn on D
The Lawn on D is a beautiful outdoor space with swings, lawn games, and more in the middle of the Seaport/Waterfront/South Boston district! It is free to enter and will keep your family entertained all day. Food and drinks are available for purchase on the weekend, but you are allowed to bring your own Monday-Thursday.
2. Boston Children's Museum
Boston Children's Museum is the second oldest children's museum in the world and full of hands-on experiences for children and families. Exhibits at the museum focus on science, culture, environmental awareness, health & fitness, and the arts and there are also programs and activities offered that address literacy, performing arts, science and math, visual arts, cultures, and health and wellness. As an indoor activity, it provides a great source of entertainment no matter what the weather is!
The Boston Children's Museum is located at 308 Congress Street.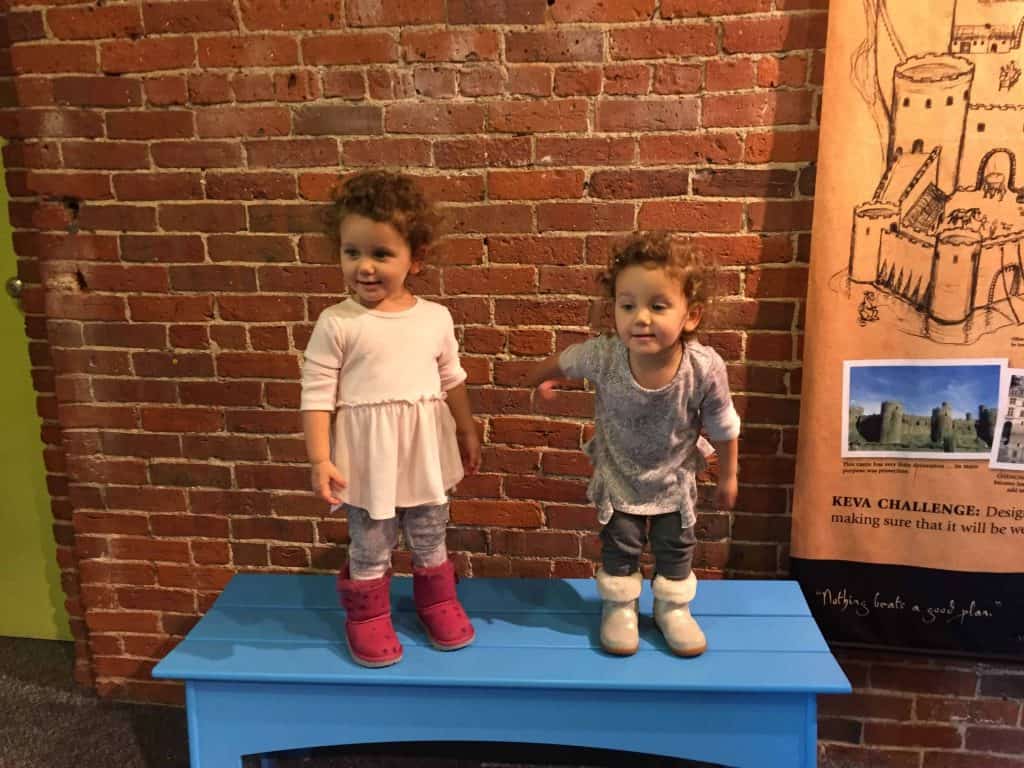 3. Martin's Park
Martin's Park is located directly next to the Boston Children's Museum and was built in honor of the youngest victim of the Boston Marathon bombings. It is an incredible park full of trees and flowers that will provide an escape from city life. There are swings, slides, and even a replica of a ship for children to play on.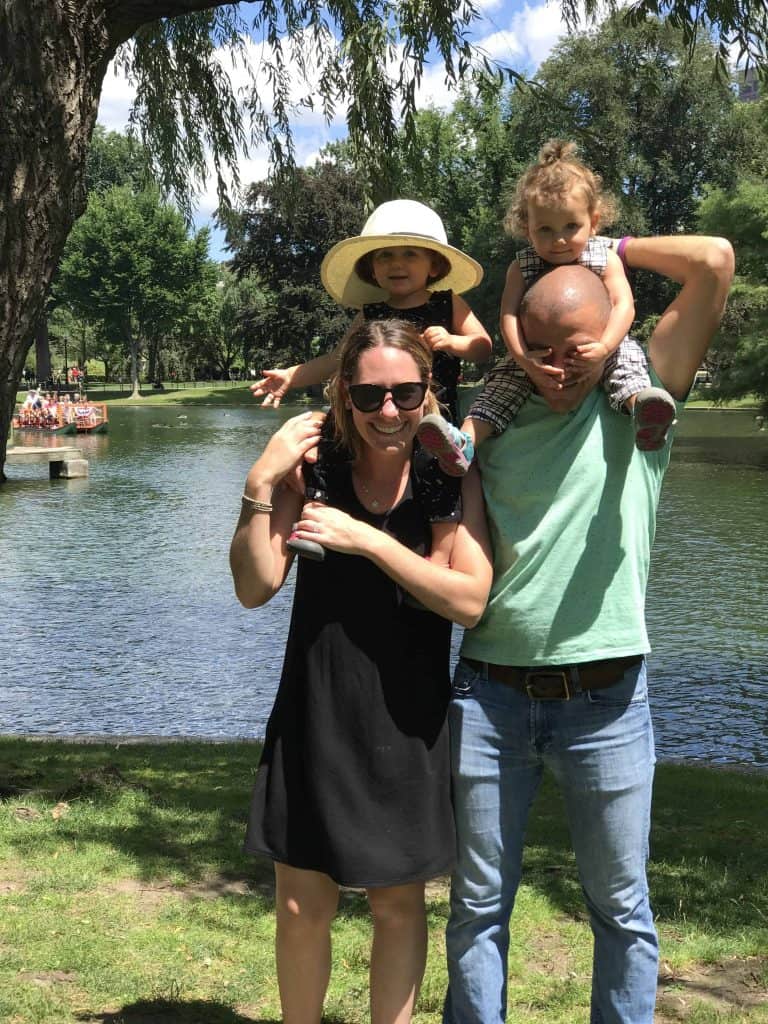 4. Institute of Contemporary Art
Institute of Contemporary Art is a waterfront art museum with beautiful exhibits that everyone will enjoy. They offer "Gallery Games", a free pack filled with activities and tips for looking at and talking about the art, to help keep your kids engaged. Admission is always free for visitors 18 and under, and they offer one free day a week for families (up to two adults with children 12 and under).
The Institute of Contemporary Art/ Boston is located at 25 Harbor Shore Drive. Closed on Mondays.
5. Boston Duck Tours
Boston Duck Tours departs from in front of the Museum of Science, so you can enjoy an educational tour of Boston after a day at the museum! This company offers a unique sightseeing experience with vehicles that operate on both land and water. You can also save $5 per person on your Museum of Science ticket when you add it to your Boston Duck Tours online order.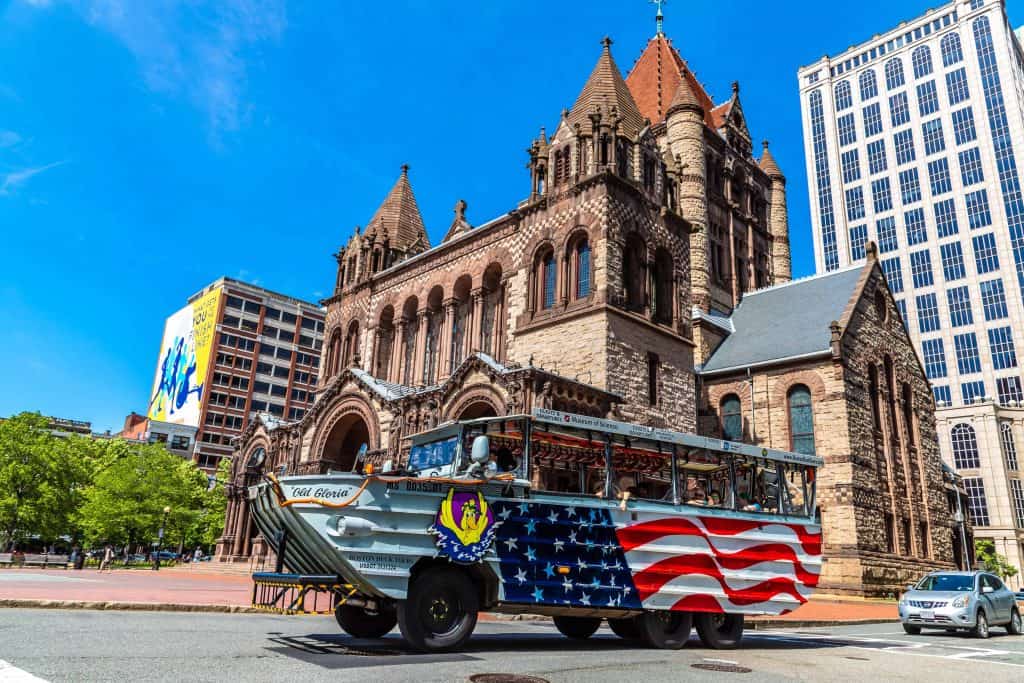 6. Mass Audubon Wildlife Sanctuaries
Mass Audubon Wildlife Sanctuaries are located all over the state, with 60 total locations and a nature center included at 20 of those. There are 8 sanctuaries located in Greater Boston which are great to visit if you want a bit of a break from the city. Whether you are hoping to walk a nature trail or see critters up close, their various locations will have something for everyone. Each location is different, but each is wonderful to explore as a family!
As an Amazon affiliate, I earn from qualifying purchases.
7. Rockland Trust Bank Pavilion
Rockland Trust Bank Pavilion is an outdoor amphitheater that hosts awesome family shows and live concerts throughout the year. We enjoy bringing our own food and blankets for a fun night out. Check out their website to view the lineup of upcoming shows.
The Rockland Trust Bank Pavilion is located at 290 Northern Avenue
8. Boston Common
Boston Common, located in downtown Boston, was established in 1634 making it America's oldest public park. The park is full of activities, such as a playground, carousel, splash pad, and swan boats. In the winter, there is also an ice rink! The Common, one of the most popular places in Boston, attractions millions of people every year, both residents and visitors.
The park's fifty acres form a pentagon bounded by Tremont, Park, Beacon, Charles, and Boylston Streets. A visitor information center for all of Boston is located on the Tremont Street side of the park. Friends of the Public Garden is a good source of information on the Common.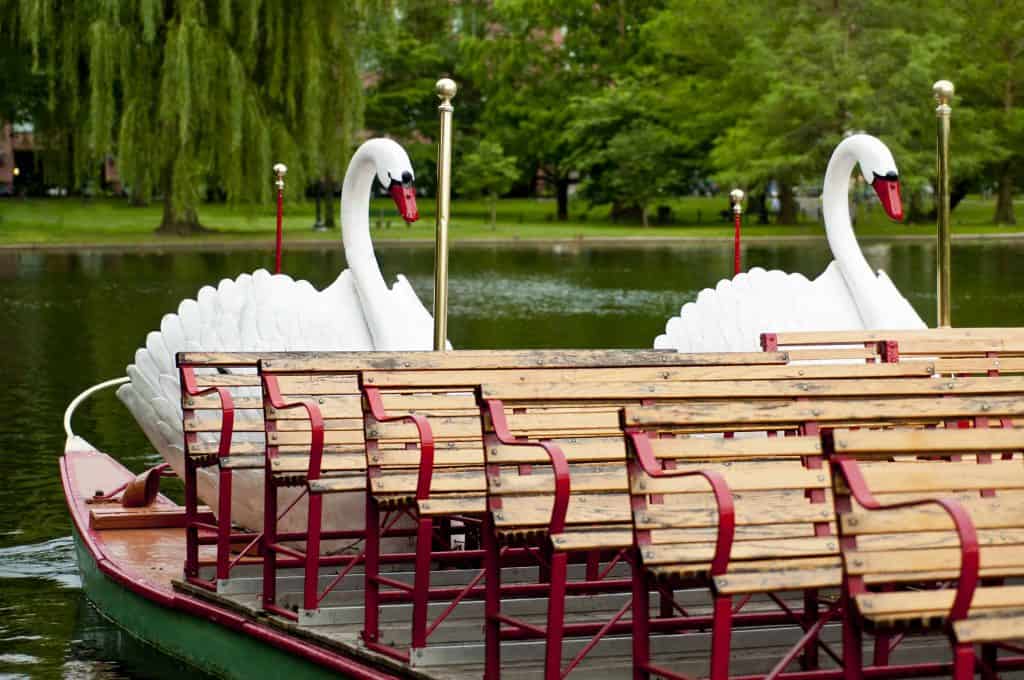 9. Museum of Science
Museum of Science is a science museum and indoor zoo with a revolving schedule of exhibits, IMAX films, and Planetarium shows, so it never gets boring! Not only does it guarantee a fun day indoors, but across the street is also a wonderful playground and skate park to continue the fun outside.
The Museum of Science is located at 1 Museum Of Science Driveway
10. Freedom Trail
Freedom Trail is a 2.5 mile long path through downtown Boston that passes by 16 locations, starting at Boston Common and ending at the Bunker Hill Monument. There are guided tours available or you can look up a self-guided tour to read about each stop along the trail. It is easy to follow, free to explore, and educational for both kids and adults!
The Freedom Trail is open year-round and you can download a PDF map of the trail and information needed to plan your visit on the website.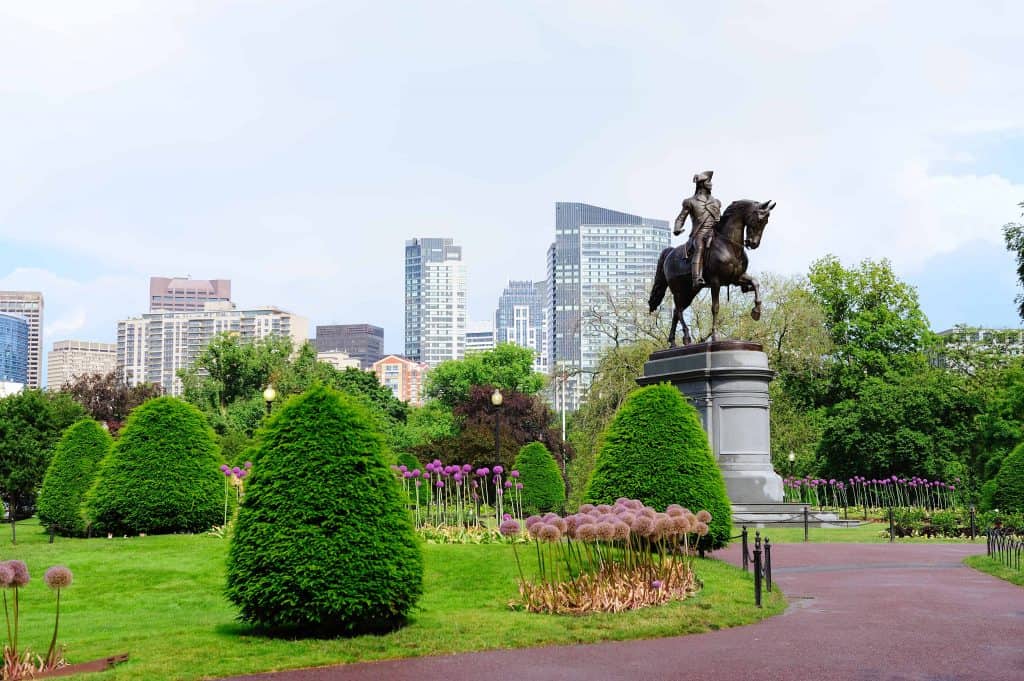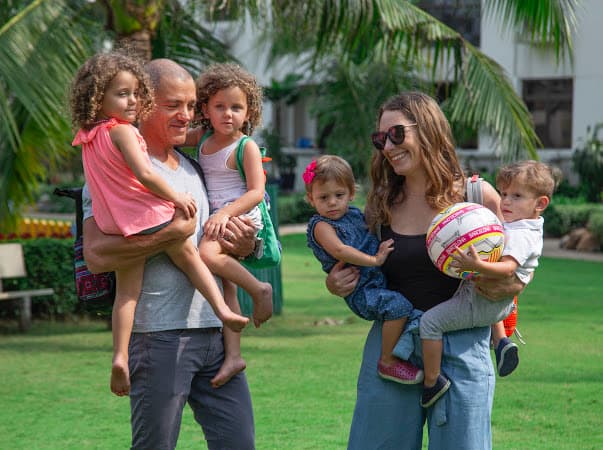 Marissa Goldstein is a mother of four (two sets of twins aged 2 and 4) and blogger behind Twins On The Go x2. She and her husband founded Rafi Nova, a bag and accessories fashion company that has shifted to manufacture kid, teen, and adult face masks during the COVID-19 pandemic. The mission of Rafi Nova is to unite communities around the world and empower parents to take their children on new adventures. You can follow Marissa on social media at @twinsonthegox2 and @rafinova_go.
Related Articles
25 Underrated U.S. Cities to Consider For Your Next Family Vacation
25 Fun Things To Do With Teens in New York City
A 3 Day Itinerary for San Francisco
10 Things to do in Newport, Rhode Island with Kids
Pin This For Later