I'm a voracious reader and enjoy most genres of books but sometimes (like this winter) I just need a light, entertaining read. When this mood strikes then I turn to so-called chick-lit books for diversion. And, of course, my favourites are those that take place in a destination that I love or want to visit.
These 30 books are my picks for the best rom-coms and contemporary romance novels set in fabulous destinations – mostly new releases from the past couple of years plus a few old friends. They're all perfect for Valentine's Day season or any time that you need a little romantic escape!
You might also enjoy 36 Books Set in Paris: A Literary Escape to the City of Light and find all of our book recommendations here!
We are a participant in the Amazon Services LLC Associates Program, an affiliate advertising program designed to provide a means for us to earn fees by linking to Amazon.com and affiliated sites. As an Amazon affiliate I earn from qualifying purchases.
This post may contain affiliate links. If you click an affiliate link and make a purchase then we receive a small commission at no additional cost to you.
1. Eighty Days to Elsewhere by KC Dyer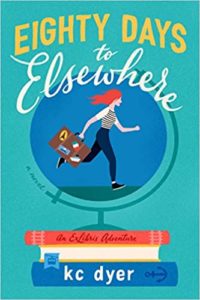 Setting: Around the world trip
"The Amazing Race" meets Around the World in 80 Days as a woman desperate to save her family bookstore falls for her competition.
This romantic comedy is a fun read as Romy travels the globe in an Amazing Race style (mis)adventure based on Jules Verne's Around the World in 80 Days as part of a competition to land a job at ExLibris Expeditions and save the bookstore owned by her uncles in New York City.
Along the way, Romy discovers that her sole (rather attractive) competitor might not be as evil as she initially thought. On her madcap adventure Romy travels from New York City to Liverpool, London, Paris, the French Alps, Italy, Egypt, India, Hong Kong, Vancouver, Niagara Falls and more!
2. The Rome Affair by Karen Swan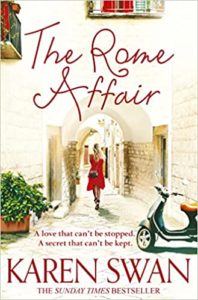 Setting: Rome, Italy
1974 and Elena Damiani lives a gilded life. Born to wealth and a noted beauty, no door is closed to her, no man can resist her. At 26, she is already onto her third husband when she meets her love match. But he is the one man she can never have, and all the beauty and money in the world can't change it.
2017 and Francesca Hackett is living la dolce vita in Rome, leading tourist groups around the Eternal City and forgetting the ghosts she left behind in London. When she finds a stolen designer handbag and returns it, she is brought into the orbit of her grand neighbor who lives across the piazza – famed socialite Viscontessa Elena dei Damiani Pignatelli della Mirandola.
Mutually intrigued by each other, the two women agree to collaborate on a project, with Cesca interviewing Elena for her memoirs. As summer unfurls, Elena tells her sensational stories, leaving Cesca in her thrall. But when a priceless diamond ring found in an ancient tunnel below the city streets is ascribed to Elena, Cesca begins to suspect a shocking secret at the heart of Elena's life.
I haven't read this novel yet but have read several others by Karen Swan. Many of her contemporary romance books are page-turners set in fabulous destinations and usually have a bit of a mystery element to them as well. This one set in Rome is the perfect escape if you're in need of a little Italian dolce vita.
3. Unmarriageable by Soniah Kamal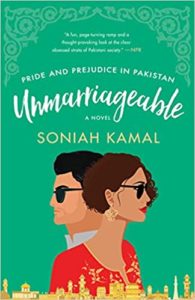 Setting: Pakistan
Told with wry wit and colorful prose, Unmarriageable is a charming update on Jane Austen's beloved novel and an exhilarating exploration of love, marriage, class, and sisterhood.
I loved this retelling of Jane Austen's Pride and Prejudice set in modern day Pakistan. Even though I technically knew how the story was going to end, I couldn't wait to see how it all worked out for Alys, Darsee and the rest of the characters – such a fun read!
4. Confessions of a Shopaholic by Sophie Kinsella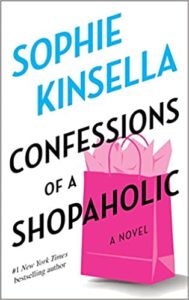 Setting: London, England
Becky Bloomwood has a fabulous flat in London's trendiest neighborhood, a troupe of glamorous socialite friends, and a closet brimming with the season's must-haves. The only trouble is, she can't actually afford it – not any of it.
Her job writing at Successful Saving magazine not only bores her to tears, it doesn't pay much at all. And lately Becky's been chased by dismal letters from the bank – letters with large red sums she can't bear to read. She tries cutting back. But none of her efforts succeed. Her only consolation is to buy herself something . . . just a little something.
Any or all of Sophie Kinsella's books could be on this list but I decided to go with the first. I read Confessions of a Shopaholic shortly after it was first published 20 years ago and was instantly hooked at Becky's laugh-out-loud funny escapades and the London setting. I have read every book that Ms. Kinsella has written since as well as a couple that she had written previously under the name of Madeleine Wickham.
5. The Love & Series by Jenna Evans Welch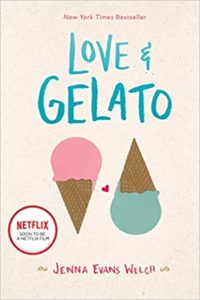 Setting: Tuscany (Book 1), Ireland (Book 2) and Greece (Book 3)
In Love & Gelato, 16 year-old Lina is spending the summer in Tuscany, but she isn't in the mood for Italy's famous sunshine and fairy-tale landscape. She's only there because it was her mother's dying wish that she get to know her father. But then Lina is given a journal that her mom had kept when she lived in Italy and a summer in Italy turns into a road trip across Tuscany following in her mother's footsteps.
Welch followed up the bestselling Love & Gelato with Love & Luck about a road trip through Ireland filled with love, adventure, and the true meaning behind the word family and Love & Olives about a teen girl finding romance while trying to connect with her absent father in beautiful Santorini, Greece.
6. Beach Read by Emily Henry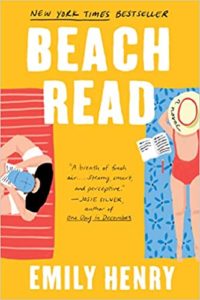 Setting: The Beach
A romance writer who no longer believes in love and a literary writer stuck in a rut engage in a summer-long challenge that may just upend everything they believe about happily ever afters.
Although it's not really in a particular destination, the two main characters are living next door to each other in beach houses for the summer which sounds like a fabulous destination to me! Loved the characters, the setting, the flirty dialogue and the way the author balances romance with serious issues – Emily Henry is a must-read author for me!
7. Crazy Rich Asians Trilogy by Kevin Kwan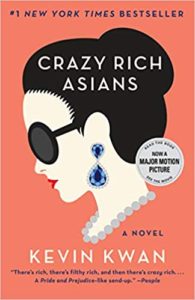 Setting: Singapore and Hong Kong
When New Yorker Rachel Chu agrees to spend the summer in Singapore with her boyfriend, Nicholas Young, she envisions a humble family home and quality time with the man she hopes to marry. But Nick has failed to give his girlfriend a few key details. One, that his childhood home looks like a palace; two, that he grew up riding in more private planes than cars; and three, that he just happens to be the country's most eligible bachelor.
Crazy Rich Asians is the first in a trilogy by Kwan (the others are China Rich Girlfriend and Rich People Problems) and I loved them all! The stories are hilarious and have everything – love, romance, scheming social climbers and more. The novels are set primarily in Singapore and Hong Kong and have definitely stoked my wanderlust and desire to visit both of these incredible Asian cities. (For visual travel inspiration – watch the film after reading the books!)
8. The Flip Side by James Bailey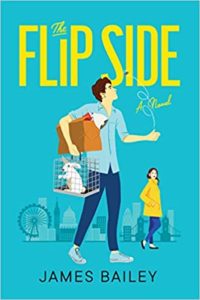 Setting: Bristol, England
Penny wise or pound foolish? A heartbroken young Brit decides to turn his love life over to the flip of a coin – in this delightfully British rom-com in the vein of Jenny Colgan, Rosie Curtis, Nick Hornby, and David Nicholls.
I love a British rom-com and I can't wait to read this one that's told from the guy's point of view. Plus he lives in Bristol which has been on my travel wish list for quite some time!
9. The Hidden Beach by Karen Swan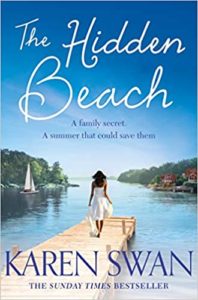 Setting: Sweden
In the oldest part of Stockholm, Bell Everhurst is working as a nanny for an affluent family. Hanna and Max Von Greyerz are parents to seven year-old Linus and five-year old twins Ellinor and Tilde, and Bell has been with the family for more than two years.
One early Spring morning, as she's rushing out to take the children to school, she answers the phone – and everything changes. A woman from a clinic she's never heard of asks her to pass on the message that Hanna's husband is awake. Bell is confused. She clearly just saw Max walking out of the house a few minutes earlier, but the woman mentioned Hanna by name . . . When she gets hold of her employer, the truth is revealed: Hanna's first husband fell into a coma seven years earlier, following an accident. But now he's awake. And life is going to change for them all.
I read this Karen Swan contemporary romance last summer and loved it! It's set in the historic city of Stockholm and along the beautiful archipelagos of the Swedish coast. We visited Stockholm on a cruise several years ago and I have wanted to return to see more of Sweden ever since – this novel cemented that desire.
10. The Temptation of Gracie by Santa Montefiore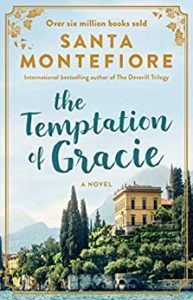 Setting: Tuscany, Italy
When Gracie Burton stumbles upon an advertisement for a week-long cookery course in the heart of the Tuscan countryside, she cannot resist, and ploughs her life savings into the trip. Her only family – daughter Carina and granddaughter Anastasia – are hesitant about what has prompted this seemingly random venture. But they have no sense of Gracie's past; of what could possibly be calling her to Italy. They have no idea that Gracie is harbouring the secret of an extraordinary life that preceded them.
This was the first novel that I read by bestselling author, Santa Montefiore, and I enjoy her style of contemporary romance set in beautiful destinations. The theme of this novel is that you should never give up on your dreams no matter how long you hold onto them. I enjoyed reading about Gracie and the dreams that prompted her to visit the Tuscan countryside (a destination that I have always wanted to visit!).
11. The Rosie Project by Graeme Simsion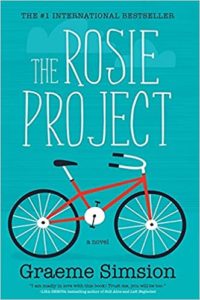 Setting: Australia and New York City
The art of love is never a science: Meet Don Tillman, a brilliant yet socially inept professor of genetics, who's decided it's time he found a wife. In the orderly, evidence – based manner with which Don approaches all things, he designs the Wife Project to find his perfect partner: a sixteen-page, scientifically valid survey to filter out the drinkers, the smokers, the late arrivers.
It has been a few years since I read this novel but the quirky romance between an awkward genetics professor and the woman who is all wrong for him is one of my all-time favourite rom-coms. The couple live in Australia but there's also a trip to New York City in an attempt to find Rosie's father. The book also has two sequels The Rosie Effect and The Rosie Result .
12. Bridget Jones' Diary by Helen Fielding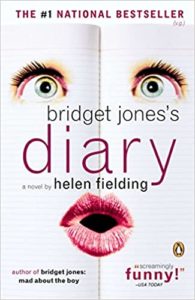 Setting: London, England
Bridget Jones's Diary is the devastatingly self-aware, laugh-out-loud account of a year in the life of a thirty-something Singleton on a permanent doomed quest for self-improvement.
It's not possible to have a list of rom-coms without including Bridget Jones' Diary as it's widely considered one of the best rom-coms of all time. It has been 25 years since it was first published and I hold Helen Fielding responsible for my obsession with British rom-coms! It was also a wildly successful book which was followed by sequels detailing later developments in Bridget's life as well as a series of films.
13. The Unhoneymooners by Christina Lauren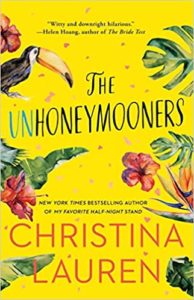 Setting: Hawaii
For two sworn enemies, anything can happen during the Hawaiian trip of a lifetime – maybe even love – in this romantic comedy from the New York Times bestselling authors of Roomies.
I have yet to read this enemies-to-lovers romantic comedy but it was on a lot of must-read lists for 2019. A bout of food poisoning takes out everyone in Olive's sister's wedding party except for Olive and her sworn enemy, Ethan, who just happens to be the best man.
As a result, there's an all-expenses paid vacation in Hawaii up for grabs that Olive and Ethan decide to take together despite their mutual hatred. Posing as loving honeymooners in paradise, however, might just lead to feelings that neither of them were expecting!
14. Royal Holiday by Jasmine Guillory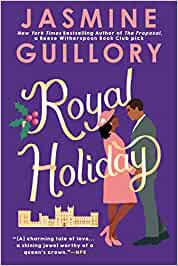 Setting: England
Vivian Forest has been out of the country a grand total of one time, so when she gets the chance to tag along on her daughter Maddie's work trip to England to style a royal family member, she can't refuse. She's excited to spend the holidays taking in the magnificent British sights, but what she doesn't expect is to become instantly attracted to a certain private secretary, his charming accent, and unyielding formality.
I recently read this novel, by best-selling author Jasmine Guillory, and quite enjoyed the story of the middle age romance between Vivian and Malcolm. Most of the story is set at the Queen's Sandringham Estate and in London as Vivian travelled to England with her daughter who is styling the Duchess.
It's set during the holiday season but most of the plot isn't Christmas-related so it's a fun read at any time of the year. There's one fairly steamy scene in the book so if you're buying it as a gift then it might not be ideal for granny or your teenage daughter.
15. Anna and the French Kiss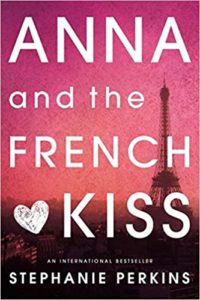 Setting: Paris, France
A teen romance about a girl from Atlanta whose father sends her to boarding school in France for her senior year. Anna is less than thrilled until she meets Étienne St. Clair, the perfect boy. The only problem? He's taken, and Anna might be, too, if anything comes of her crush back home.
16. The Bookish Life of Nina Hill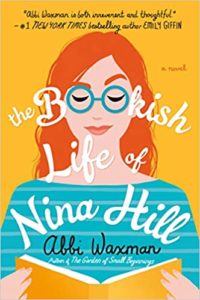 Setting: Larchmont neighbourhood of Los Angeles
Meet Nina Hill: A young woman supremely confident in her own…shell.

The only child of a single mother, Nina has her life just as she wants it: a job in a bookstore, a kick-butt trivia team, a world-class planner and a cat named Phil. If she sometimes suspects there might be more to life than reading, she just shrugs and picks up a new book.

When the father Nina never knew existed suddenly dies, leaving behind innumerable sisters, brothers, nieces, and nephews, Nina is horrified. They all live close by! They're all – or mostly all -excited to meet her! She'll have to Speak. To. Strangers. It's a disaster! And as if that wasn't enough, Tom, her trivia nemesis, has turned out to be cute, funny, and deeply interested in getting to know her. Doesn't he realize what a terrible idea that is?
I loved this quirky romance when I read it a couple of years ago – maybe because I love books and trivia and love to plan too! It's set in the Larchmont neighbourhood of Los Angeles which is known for its historic homes on tree-lined streets and quaint shopping district with cafes, boutiques and independent stores. I hadn't heard of this neighbourhood before but reading the book made me think that I want to visit Larchmont when I finally get to Los Angeles.
17. Simmer Down by Sarah Smith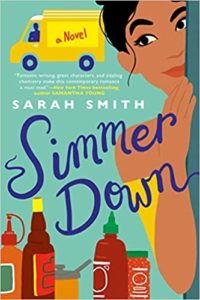 Setting: Maui
Nikki DiMarco knew life wouldn't be all sunshine and coconuts when she quit her dream job to help her mom serve up mouthwatering Filipino dishes to hungry beach goers, but she didn't expect the Maui food truck scene to be so eat-or-be-eaten – or the competition to be so smoking hot.
It has been years since we visited Maui and I would love to go back so I'm looking forward to reading this contemporary romance that revolves around the Maui food truck scene.
18. The Spanish Promise by Karen Swan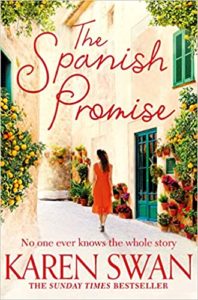 Setting: Madrid, Spain
One of Spain's richest men is dying. But as he prepares his estate, his family is shocked to discover he is making plans to give away his wealth to a young woman they have never even heard of. Who is she, and what hold does she have over him?
Charlotte Fairfax is asked to travel to the troubled family's home in Spain to get to the bottom of the mysterious bequest.
But in Madrid, things don't go to plan when the woman denies knowing anything about the gift. Is she lying? Looking for clues, Charlotte digs into the prominent family's history and unearths a dark and shocking past in which two people were torn apart by conflict.
That description along with the dreamy book cover was enough to put this book at the top of my summer reading list two years ago. Spain has been on my travel wish list for some time and reading this novel provided even more inspiration so hopefully I will be able to finally book that trip to Madrid and Barcelona soon!
19. Paris is Always a Good Idea by Jenn McKinlay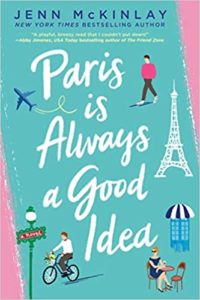 Setting: Paris, Ireland and Tuscany
A thirty-year-old woman retraces her gap year through Ireland, France, and Italy to find love – and herself – in this hilarious and heartfelt novel.
A popular rom-com from 2020 that I just finished reading. Chelsea's escapades in Europe are funny and there are heartfelt bits as well as she deals with her grief over the loss of her mother and how she can move on with her life.
What I enjoyed most though was travelling vicariously to Ireland, Paris and Tuscany with Chelsea. I'm missing travelling terribly and reading about two of my favourite places (Ireland and Paris) and one at the top of my bucket list (Tuscany) was just the escape I needed while I have to stay at home.
20. The Switch by Beth O'Leary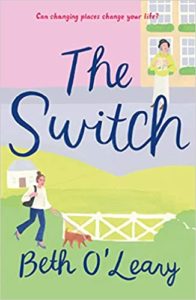 Setting: London and a Yorkshire village
When overachiever Leena Cotton is ordered to take a two-month sabbatical after blowing a big presentation at work, she escapes to her grandmother Eileen's house for some long-overdue rest.
Eileen is newly single and about to turn eighty. She'd like a second chance at love, but her tiny Yorkshire village doesn't offer many eligible gentlemen.
So they decide to try a two-month swap.
Another popular rom-com from 2020 that I have just finished reading and I loved this charming feel-good story about a grandmother/granddaughter duo switching lives and finding love and happiness as a result.
Eileen was my favourite character in this book – we all could use a feisty grandma like her – and I loved the small Yorkshire village where she lives. Yorkshire has been on my travel wish list for awhile and now I want to visit all the more!
21. Love Your Life by Sophie Kinsella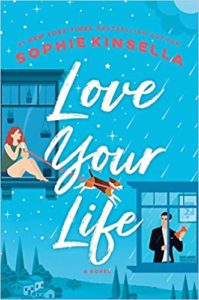 Setting: Italy and London
From the #1 New York Times bestselling author of I Owe You One, an utterly delightful novel about a woman who ditches her dating app for a writer's retreat in Italy – only to find that real love comes with its own filters.
Sophie Kinsella is my guilty pleasure and I thoroughly enjoyed her most recent rom-com, in no small part because it's set at a writer's retreat along the Mediterranean in Italy as well as in London. Plus there's an adorable (if a bit naughty dog)!
22. Shipped by Angie Hockman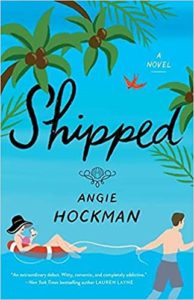 Setting: Galápagos Islands cruise
The Unhoneymooners meets The Hating Game in this witty, clever, and swoonworthy novel following a workaholic marketing manager who is forced to go on a cruise with her arch-nemesis when they're up for the same promotion.
This is a cute enemies-to-lovers rom-com but what I really loved about it was the unique setting. Henley and her colleague, Graeme (who she hates), are both in the running for a promotion at the adventure travel company they work for. Their boss decides to send them both on one of the company's small ship cruises to the Galápagos Islands and have them compete to come up with the best sales marketing campaign for that region.
A Galápagos cruise has been on my travel wish list for a very long time so the descriptions of their experiences in the islands was enough to make this an enjoyable read for me!
23. If Only by Kate Eberlen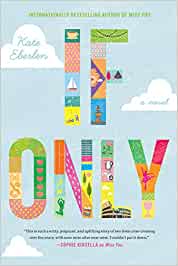 Setting: Rome, Italy
Letty and Alf are the only English speakers in an Italian class in Rome, where they discover that the language that really connects them is dance. Alf is nineteen, a former ballroom champion who seems reassuringly confident and at ease with himself. Letty, twenty-two, is unusually reserved and studious, having been forced to give up her childhood dream of becoming a ballet dancer. They come from different worlds, but when they waltz around the Piazza Navona together, a passionate relationship begins.
If Only is a novel about identity, secrets, passion and dance – and the indefinable collision of physical, emotional and intellectual excitement that we call falling in love.
I haven't read this one yet but I love anything that reminds me of my one visit to Rome almost 10 years ago already.
24. The Endless Beach by Jenny Colgan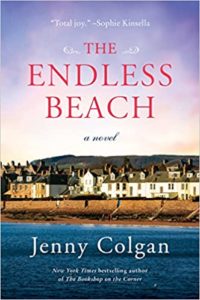 Setting: A fictional Scottish island
From the New York Times bestselling author of The Bookshop on the Corner and The Cafe by the Sea comes another enchanting, unforgettable novel of a woman who makes a fresh start on the beautiful Scottish Island of Mure – only to discover life has more surprises in store for her.
I loved this contemporary romance set on a remote Scottish Island – and the sequel Christmas at the Island Hotel is just as good!
25. Enjoy the View by Sarah Morgenthaler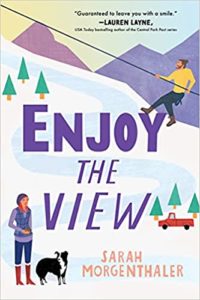 Setting: Alaska
A grouchy mountaineer, a Hollywood starlet and miles of untamed wilderness…What could possibly go wrong?
If you like a well-written romantic comedy set in a great destination then you'll enjoy this series where each book focuses on a different couple in Moose Springs, Alaska. Enjoy the View is the third book in the series and was preceded by The Tourist Attraction and Mistletoe & Mr. Right.
26. 28 Summers by Elin Hilderbrand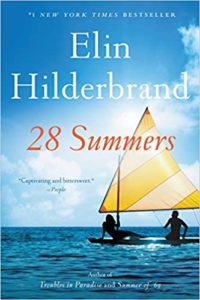 Setting: Nantucket Island
When Mallory Blessing's son, Link, receives deathbed instructions from his mother to call a number on a slip of paper in her desk drawer, he's not sure what to expect. But he certainly does not expect Jake McCloud to answer. It's the late spring of 2020 and Jake's wife, Ursula DeGournsey, is the frontrunner in the upcoming Presidential election.
There must be a mistake, Link thinks. How do Mallory and Jake know each other?
Based on the classic film Same Time Next Year (which Mallory and Jake watch every summer), 28 Summers explores the agony and romance of a one-weekend-per-year affair and the dramatic ways this relationship complicates and enriches their lives, and the lives of the people they love.
Elin Hilderbrand is a prolific writer of contemporary romance novels set mostly on Nantucket Island. I have read a few and found them all quite enjoyable.
27. Much Ado About You by Samantha Young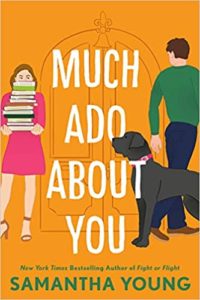 Setting: An English village
At thirty-three-years old Evangeline Starling's life in Chicago is missing that special something. And when she's passed over for promotion at work, Evie realizes she needs to make a change. Some time away to regain perspective might be just the thing.
In a burst of impulsivity, she plans a holiday in a quaint English village. The holiday package comes with a temporary position at Much Ado About Books, the bookstore located beneath her rental apartment. There's no better dream vacation for the bookish Evie, a life-long Shakespeare lover.
Is it wrong for me to be jealous of a fictional character? Evie's holiday working in a bookshop in a quaint English village does sound like a dream vacation! There's also a flirty local farmer in the mix so perhaps a little holiday romance or maybe even something longer lasting. I'm impatiently waiting for this recently published book to arrive on my doorstep as I could use a little imaginary escape to England right now.
28. The Summer House by Jenny Hale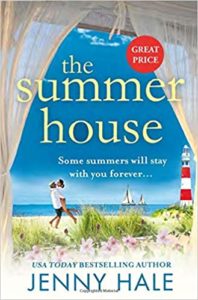 Setting: North Carolina's Outer Banks
Callie Weaver and her best friend Olivia Dixon have finally done it: put their life savings into the beach house they admired through childhood summers, on the dazzling white sand of North Carolina's Outer Banks. They're going to buff the salt from its windows, paint its sun-bleached sidings, and open it as a bed and breakfast.
Callie's too busy to think about her love life, but when she catches the attention of local heartthrob Luke Sullivan, his blue eyes and easy smile make it hard to say no. He's heir to his father's real estate empire, and the papers say he's just another playboy. But as they laugh in the ocean waves, Callie realizes there's more to this man than money and good looks.
Just when true happiness seems within reach, Callie and Olivia find a diary full of secrets . . . secrets that stretch across the island and have the power to turn lives upside down. As Callie reads, she unravels a mystery that makes her heart drop through the floor.
Will Callie and Luke be pulled apart by the storm the diary unleashes, or can true love save them?
I'm not familiar with this author, however, I'm looking forward to reading this contemporary romance as I have heard a lot about North Carolina's Outer Banks and would love to visit someday.
29. The House by the Sea by Santa Montefiore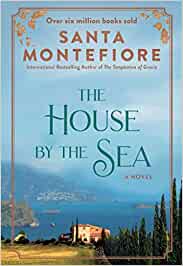 Setting: Tuscany and the Devon coast of England
Spanning four decades and sweeping from the Italian countryside to the English coast, this story by Santa Montefiore is a moving and mysterious tale of love, forgiveness, and the past revealed.
This was the second novel by Santa Montefiore that I read last year and I thoroughly enjoyed both. This one is also partly set in beautiful Tuscany as well as the Devon coast of England – two destinations that I would love to visit!
30. The Greek Escape by Karen Swan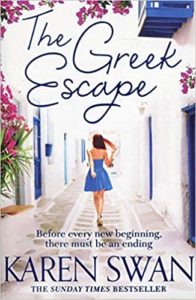 Setting: The Greek islands
Running from heartbreak, Chloe Marston leaves her old life in London for a fresh start in New York. Working at a luxury concierge company, she makes other people's lives run perfectly, even if her own has ground to a halt. But a terrible accident forces her to step into a new role, up close and personal with the company's most esteemed and powerful clients. Charismatic Joe Lincoln is one of them and his every wish is her command, so when he asks her to find him a secluded holiday home in the Greek Islands, she sets about sourcing the perfect retreat.
But when Tom, her ex, unexpectedly shows up in Manhattan and the stability of her new life is thrown off-balance again, she jumps at the chance to help Joe inspect the holiday house; escaping to Greece will give her the time and space to decide where her future truly lies. Tom is the man she has loved for so long but he has hurt her before – can she give him another chance? And as she draws closer to Joe, does she even want to? As magnetic as he is mysterious, there's an undeniable chemistry between them that she can't resist.
But whatever her heart is telling her, she's in over her head – another client's wife has mysteriously disappeared and serious allegations about Joe threaten more than just her happiness. Who can she trust? And will Chloe uncover the truth in time?
If you're looking for a novel that is pure escapism – with a little mystery and romance thrown in – then internationally bestselling author Karen Swan is for you! Another Karen Swan book that I'm looking forward to reading – this one set on a lush Greek island.
Pin This For Later