Memories of glaciers on an Alaskan cruise
It's hot here today – really, really hot!  It's 31 degrees Celsius and with the humidity factored in it's 37 degrees (that's approximately 88 and 98 degrees Fahrenheit).  All this heat and humidity has me remembering a cruise our family took to Alaska and the breathtaking, ice-cold glaciers that we saw there.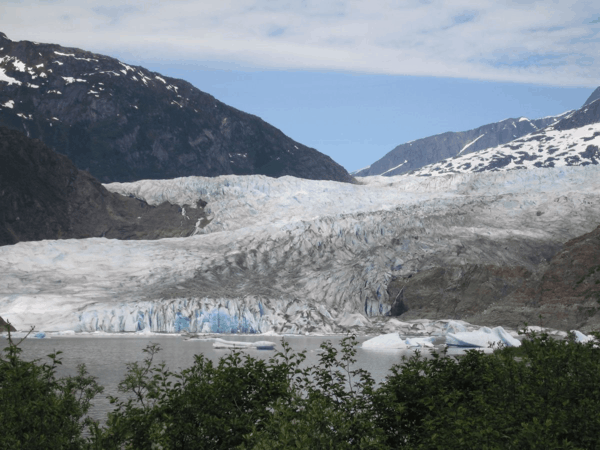 The Mendenhall Glacier in Juneau, Alaska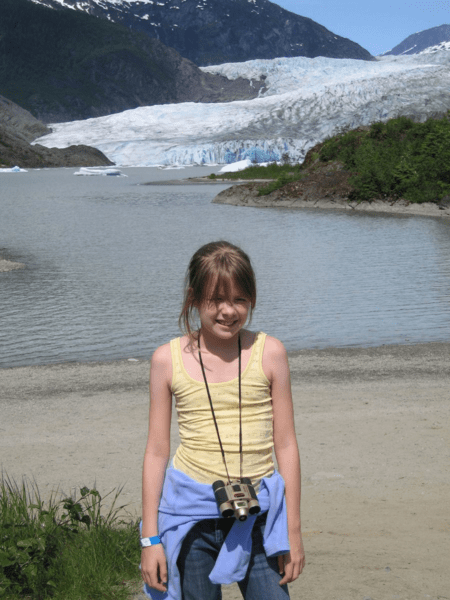 Katie claimed she was going to "die from the heat" in Alaska – many people were very bundled up while she was dressed like this
I feel cooler after that photo tour but I'm still dreaming about Alaska on this sizzling hot Monday afternoon!
Related Links
The Moose of Talkeetna, Alaska