Our family had only one day in Stockholm so we had to choose between the immensely popular VASA Museum or Junibacken, the Astrid Lindgren museum. We chose Junibacken and my 6 year old daughter left with fond memories of Stockholm and Pippi Longstocking as a result.
Whenever possible, I try to have my kids read books about the places that we are traveling in order to get them excited about the destination. One of the books that we read before taking a Baltics cruise two summers ago was the classic Pippi Longstocking by Swedish author Astrid Lindgren. It was a book that I remembered reading as a child and that Katie had enjoyed several years earlier but this was Emma's first exposure to Pippi and she was enchanted by the character and her adventures.
This article may contain affiliate links. If you click an affiliate link and make a purchase then Gone with the Family may receive a small commission at no additional cost to you.
While researching our ports of call I discovered that there was a museum in Stockholm called Junibacken which was devoted to the works of Ms. Lindgren (and Pippi Longstocking in particular) and we decided to make a visit there a priority for our day. We seemed to be the only tourists at Junibacken which meant that the trip to the museum turned into playing with some very blonde Swedish kids and a cultural experience in and of itself.
The museum is set up very cleverly with play areas outside to keep children amused while waiting in line to enter the museum. Once inside there is another play area called Story Book Land in the queueing area for the train which Emma enjoyed immensely.
The intended highlight of the museum though is the Story Book Train which takes visitors on a journey through the books of Astrid Lindgren before depositing passengers in another wonderfully imaginative play area modelled after Pippi's house Villa Villekulla. (A word of warning though – it turns out that many of Lindgren's stories are very dark and, although none of the Swedish kids seemed bothered, Emma was distraught by the end of the train ride.)
Once recovered, Emma had a wonderful play at Villa Villekulla which is the topsy-turvy home of the strongest girl in the world. A trip to the gift store after to purchase a Pippi doll to take home and all was well in the world.
In order to spend the time that we did at Junibacken we had to forego a visit to the immensely popular Vasa Museum to see the ship that sunk in Stockholm harbour on its maiden voyage in 1628. The Vasa Museum is the one attraction in Stockholm that everyone agrees can't be missed. I was disappointed that we didn't have time to see the Vasa but I believe that we made the right decision.
While the rest of our family may remember sailing the Stockholm archipelago, taking the ferry to Djurgarden and walking around Gamla Stan (the old town area of Stockholm) the only thing that Emma remembers is Pippi Longstocking and she loves Stockholm for that. There can always be a next time to visit those must-see tourist attractions that you miss the first time around when you are traveling with children. In my opinion, it is far more important to ensure that the kids head home with positive memories of the places that they have visited than to check off every place on the must-see list.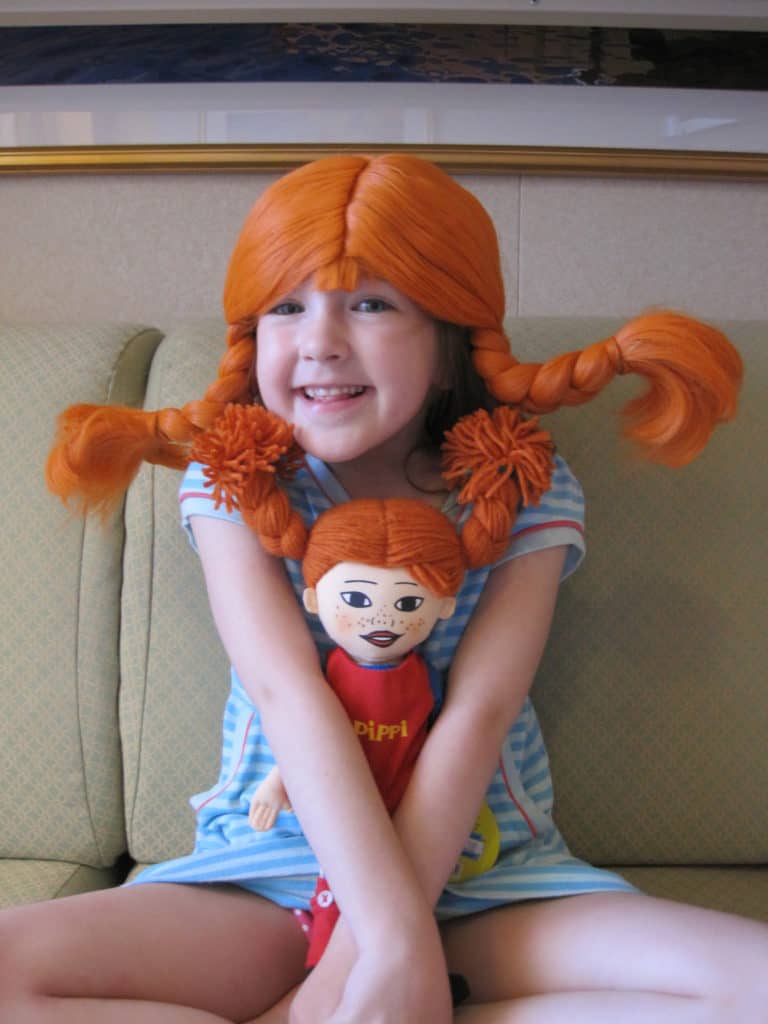 What You Need To Know
Junibacken is located at: Galärvarvsvägen 8,

115 21 Stockholm

The museum is open nearly every day of the year – check Junibacken site to confirm opening hours and admission fees

Tickets do not have to be booked in advance.

The Story Train has been translated into 15 languages.

The centre presents exhibitions and theatre performances that are based on works by the Nordic region's finest authors of children's books.

A family will spend two hours on average at Junibacken.

There is a restaurant at Junibacken. Menu is available online.

The Junibacken Bookshop is Sweden's largest children's bookstore.
We are a participant in the Amazon Services LLC Associates Program, an affiliate advertising program designed to provide a means for us to earn fees by linking to Amazon.com and affiliated sites.
Related Articles