Disney Wordless Wednesday post – Theme: Castles
The theme for (Almost) Wordless Wednesday this week is Disney Castles.  We have been fortunate enough to visit three Disney parks and see three distinctive castles and it's always that first glimpse of the castle that gets me truly excited about a trip to Disney.  I remember when, as a child, the Sunday broadcast of The Wonderful World of Disney was an event that our entire family looked forward to and it was the image of the castle and Tinker Bell flying over it sprinkling her pixie dust that I associated with both the television show and Disney itself.  That image of the castle symbolized the magic of Disney for me then and still does today.       
Most of our Disney trips have been to Disney World in Orlando so we are most familiar with Cinderella's Castle.  Our very first trip to Disney World in Florida was early in 1997 when Katie was just 4 months old.  The park was celebrating it's 25th birthday and the castle in Magic Kingdom was done up like a birthday cake.  It wasn't exactly what I expected but it was fun to see a bright pink castle.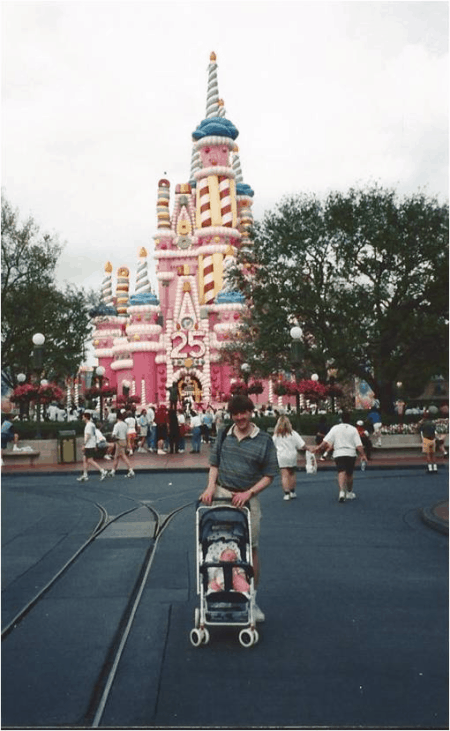 Since then we have seen the more traditional looking Cinderella's Castle a number of times.  Emma also visited Disney World as an infant, however, she was 4 years old the first time that we visited and she was able to anticipate the trip.  This photo was taken on that special first day in Magic Kingdom when she was seeing Cinderella's castle for the first time.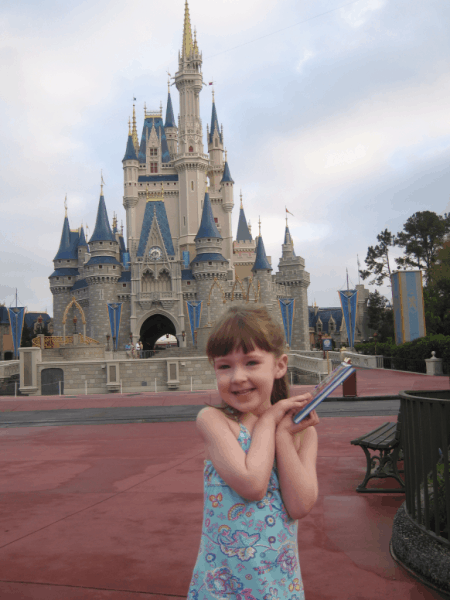 On our most recent trip to Disney World we even saw the castle magically lit up at night like I've never seen it before.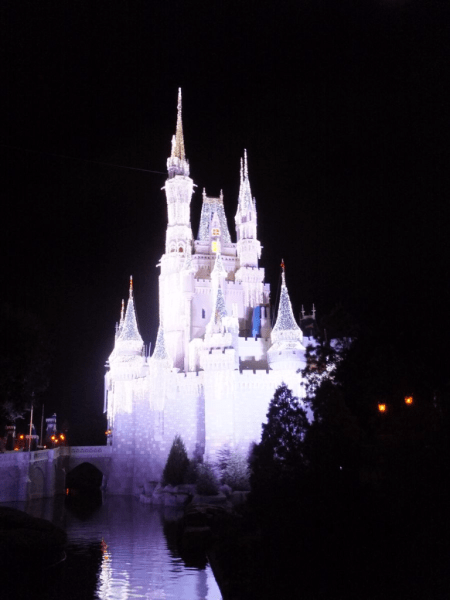 We have also visited Disneyland in California where Sleeping Beauty's Castle is the focal point of the park.  The girls were just as excited to see this castle as they each had been the first time that they saw Cinderella's Castle.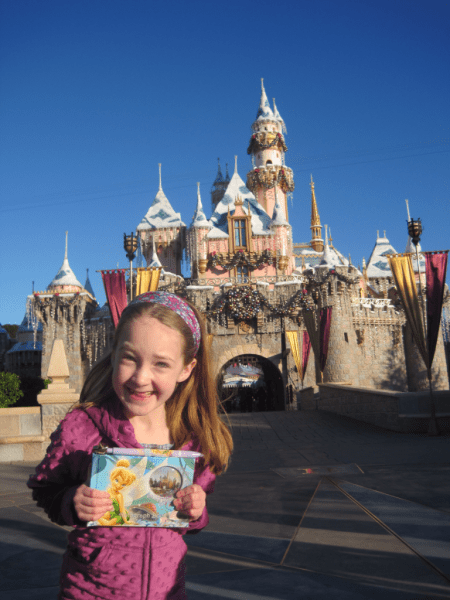 We recently visited Disneyland Paris where there is another version of Sleeping Beauty's castle (known in French as Le Château de la Belle au Bois).  There was quite a bit of construction around the castle as the park was preparing to celebrate it's 20th birthday, however we managed to get a couple of good photos by maneuvering a bit to find a better vantage point.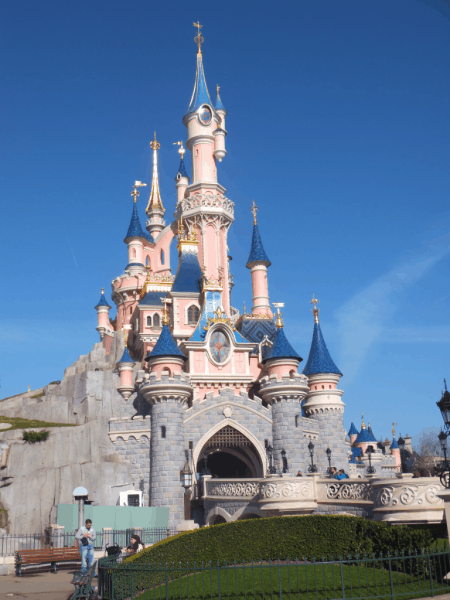 While discussing our trip to Disneyland Paris, I let it slip that there are also Disney parks in Tokyo and Hong Kong and that one is under construction in China.  Emma has now decided that one of our travel goals is to visit all of the Disney parks so it might not be long before we add a couple more castles to our photo collection!
Thanks to Debs at Focused on the Magic for hosting Disney Wordless Wednesday.   
Have you liked our Facebook page yet? I post articles from the blog there as well as photo albums from our travels and other travel news. Or, if you prefer, you can subscribe to the free RSS feed or sign up for an email subscription to keep up-to-date on our travel adventures.