There will always be times when we simply can't travel. We may just be in between trips or there may be a more significant reason that travel has been placed on hold. At times like these, I turn to books to fuel my wanderlust and find ideas for when I am able to hit the road again. National Geographic's recently published 100 Drives, 5000 Ideas by Joe Yogerst is just the book you need right now to satisfy your wanderlust and provide plenty of ideas for future road trips.
This post may contain affiliate links. If you click an affiliate link and make a purchase then we receive a small commission at no additional cost to you.
100 Drives, 5000 Ideas features 100 of the best drives in the United States and Canada and thousands of things that you can do along the way. The book is organized by region and includes road trips across all 50 states and 10 Canadian provinces. It provides information on where to go, when to go, what to see and what to do and includes stunning colour photos taken by National Geographic photographers. Regardless of the type of traveller you are, you will absolutely find a road trip that you want to take!
In this guide, you will find well-known road trips such as Route 66 (Illinois to California), the Oregon Trail (Missouri to Oregon), and California's Highway 1 as well as lesser-known routes such as the Lower Hudson Loop (New York), the Dixie Highway (Illinois to Florida) and the Pan-American Highway (Texas to Minnesota). There are also a number of themed road trips including Canada's 1812 Trail (Quebec to Ontario), the African American Heritage Trail (Washington, D.C. to Louisiana), Jurassic Drive (dinosaur digs between Alberta and Colorado) and Country Music Roads (Virginia to Kentucky).
Each entry in 100 Drives, 5000 Ideas includes The Big Picture information – distance, drive time, best overnights, best season and highlights – as well as a couple of pages of information about the best things to see en route. If you browse through the book and sticky tab all the trips that look interesting then you'll have enough road trip ideas to last a lifetime!!
This is an informative and beautifully illustrated book that you will be using to plan road trips in Canada and in the United States for years to come!
National Geographic 100 Drives, 5000 Ideas is available at Amazon and other retailers.
As an Amazon affiliate we earn from qualifying purchases.
Purchase 100 Drives, 5000 Ideas at chapters.indigo.ca
From the Publisher
About 100 Drives, 5000 Ideas
• Paperback: 304 pages
• Publisher: National Geographic (March 3, 2020)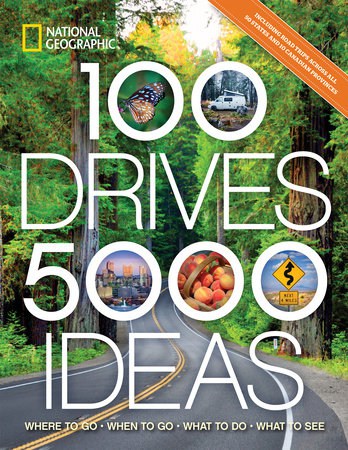 Buckle up for the road trip of a lifetime: 100 epic journeys through all 50 states and 10 Canadian provinces offering thousands of sites and roadside attractions along the way. A sequel to the best-selling 50 States, 5,000 Ideas.
From a vineyard route through Northwest wine country to a winter wonderland on Alberta's Icefields Parkway, this informative travel guide offers epic sights, good bites, and pure fun. Pack your car and hit the road to experience 100 drives–both classic and off the beaten track–across the United States and Canada. You'll find innovative itineraries outlining your route, along with when to go and what to see and do along the way. And there's something here to satisfy every passenger. Take in the magnificent turns along Alaska's Route One through Anchorage to Kenai. Or wind your way through retro spots from Chicago to Los Angeles on Route 66. On nearly 600 miles of New Mexico's Trail of the Ancients, stop off to encounter sites dating back to A.D. 850. Or discover fossils along Dinosaur Drive, a route that winds its way from Calgary to Denver. Beach lovers will delight in Hawaii's Oahu Circle Island Drive, while history lovers can follow Canada's War of 1812 trail: a cruise between Montreal and Windsor with stops at major battlefields along the way.
Filled with expert tips, tons of activities, and plenty to see and do as you drive–the ultimate road trip playlist anyone?–here is an inspirational and practical keepsake for any road warrior.
I was provided with a copy of this book for review purposes by TLC Book Tour.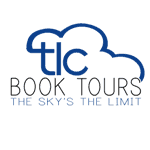 We are a participant in the Amazon Services LLC Associates Program, an affiliate advertising program designed to provide a means for us to earn fees by linking to Amazon.com and affiliated sites.
Pin This For Later