We have enjoyed many family vacations in Prince Edward Island but have mostly spent our time in the Cavendish area or in Charlottetown with a couple of other day trips thrown in. When we visited this past summer, I decided that we needed to spend a day enjoying one of the province's popular scenic drives such as the North Cape Coastal Drive which is considered among the best things to do in PEI.
Our itinerary features the highlights of the North Cape Coastal Drive with magnificent scenery and one-of-a-kind attractions. We didn't get as early a start as we would have liked (teenager along!) and had to get back to the Cavendish area for a dinner reservation yet still enjoyed a wonderful day along the coast with many stops along the way. If you are wondering what to do in Prince Edward Island then I recommend adding this PEI road trip to your itinerary.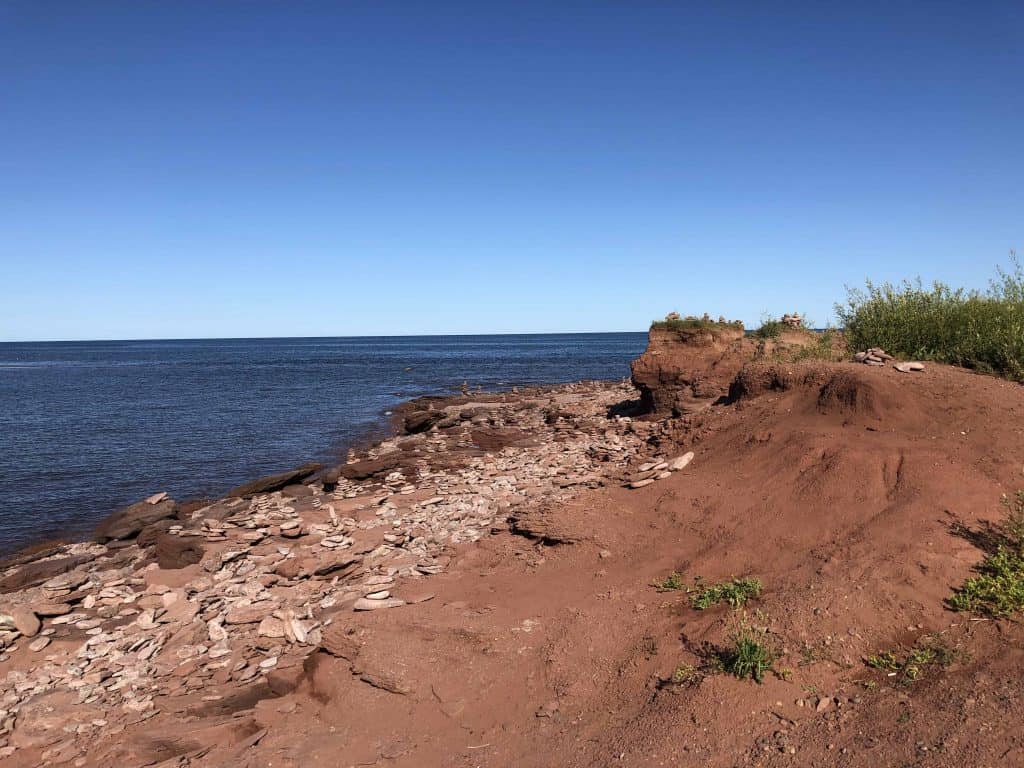 This post may contain affiliate links. If you click an affiliate link and make a purchase then we receive a small commission at no additional cost to you.
The North Cape Coastal Drive
The North Cape Coastal Drive is a 350 kilometre scenic drive which begins in the gateway city of Summerside, PEI and winds around the coast of the western side of the island north to the North Cape where the Gulf of St. Lawrence meets the Northumberland Strait.
There are many attractions and one-of-a-kind experiences available along this route but it's impossible to do everything in one day. We drove the route as a day trip from Cavendish (about a 40 minute drive from Summerside) and included as many stops as we could along the way. To spend more time in this region, it would be ideal to spend a night en route (perhaps at the West Point Lighthouse Inn) and spend two days completing the drive.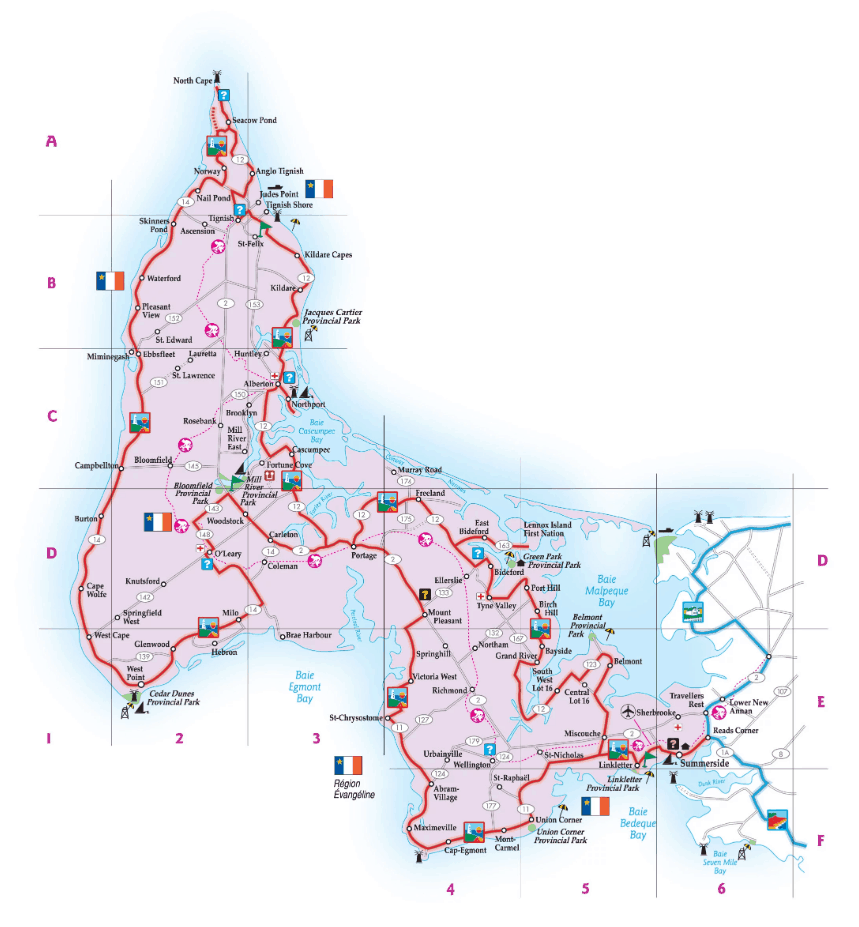 1. Visit the Acadian Museum
We had a later than intended start in the morning and had visited Summerside before so opted not to stop there in order to have more time along the coastal drive. Our first stop was the Acadian Museum in Miscouche which is one of seven provincial museums and heritage sites operated by the Museum and Heritage Foundation of Prince Edward Island.
We visited on the day that activities were commencing for the Acadian World Congress so the small town was much busier than it would typically be but it was fun to see some of the celebration of Acadian culture. We spent less than an hour at the small museum but enjoyed learning about the history of the Acadian people in the province.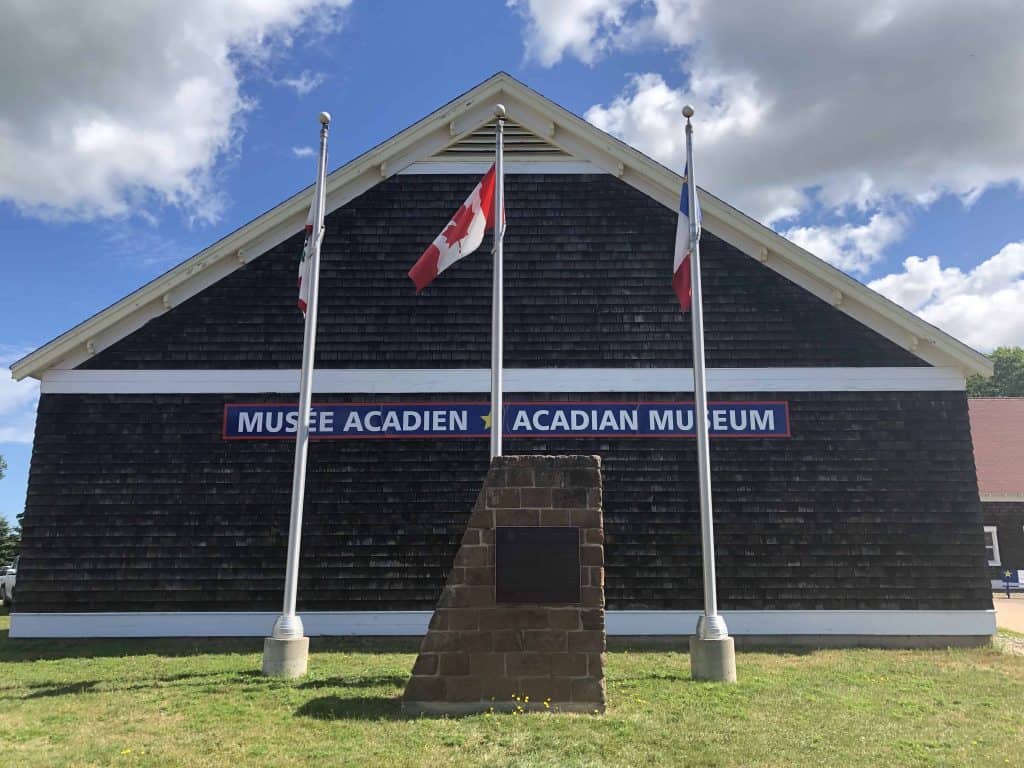 The Acadian Museum's objective is to preserve artifacts relating to the heritage of Prince Edward Island Acadians from 1720 to the present. The museum has a permanent exhibit which will help visitors understand the history of Acadians in the province and also produces two temporary exhibits a year featuring aspects of Acadian life past and present. There are also six large paintings depicting Acadian symbols by Claude Picard which are on permanent display at the museum.
Located at 23 Main Drive East in Miscouche. Open daily in July and August with extended hours in August. September through June closed Saturdays and reduced hours on Sundays – see website for details. 2019 Entrance fees: Adult – $4.50 + tax; Student – $3.50 + tax; Family – $12.50 + tax.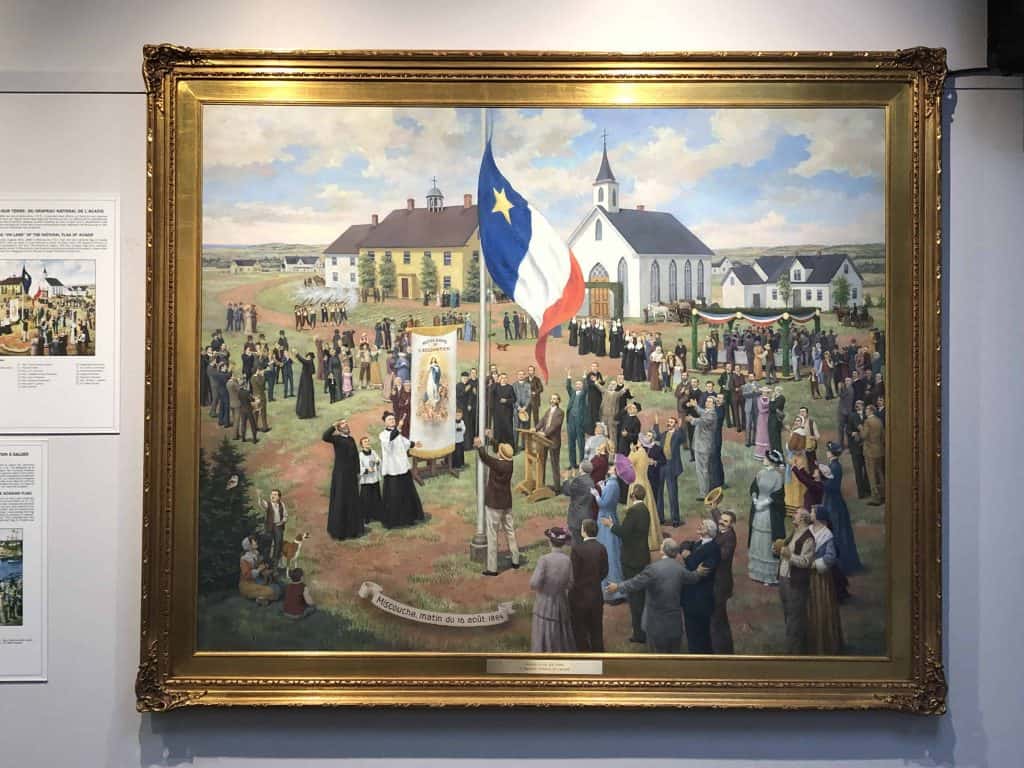 2. Tour the Bottle Houses
Our next stop was to see The Bottle Houses (Les Maisons de Bouteilles) in Cap-Egmont – perhaps the most unique tourist attraction on the island! Édouard Arsenault began construction of the bottle houses in 1980 and by 1984 he had cemented together over 25,000 recycled bottles of various shapes, sizes and colours to construct three buildings – a six gabled house, a tavern and a chapel. There is also a lovely garden to enjoy on site which features glass sculptures and a replica lighthouse.
Located at 6891, Route 11, Cap-Egmont. The Bottle Houses are open seasonally – mid May – mid October with extended hours in July and August. 2019 – check website for details. Admission prices: Adult – $8; Student and 60+ Adult – $7.50; Child 6-16 – $3.00; Family (max 2 adults) – $20.00; Preschooler – Free. There is also a gift shop on site.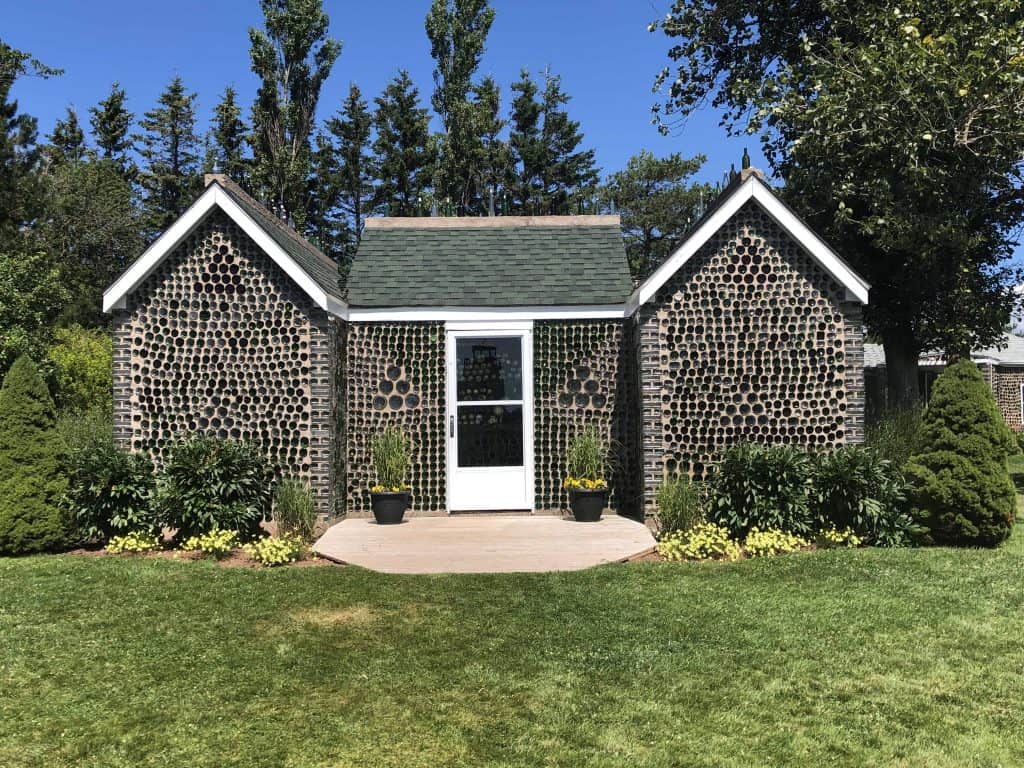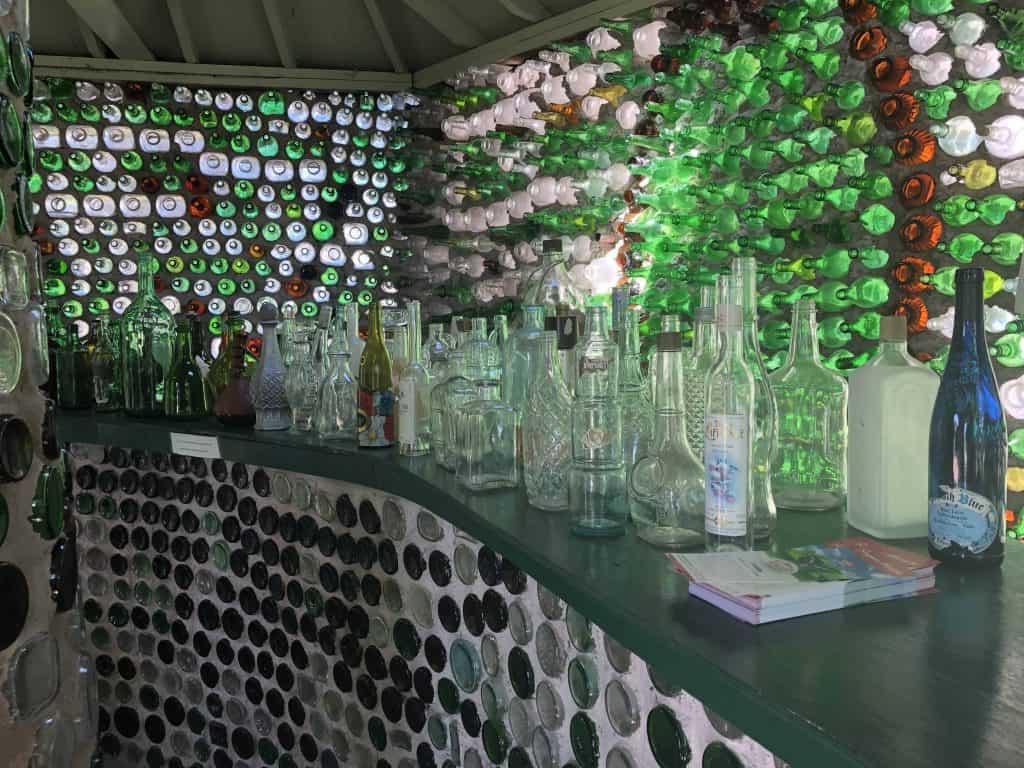 3. Visit the Canadian Potato Museum
The Canadian Potato Museum is a celebration of all things "potato" and one of the top 11 food museums in the world. Highlights include the world's largest exhibits of potato-related farm machinery, agricultural and community artifacts and the world's largest potato sculpture. There is also a restaurant on site which features island-inspired potato dishes. We didn't have enough time to visit the museum but couldn't pass up the opportunity to take a photo with this gigantic potato!
Located at 1 Dewar Lane in O'Leary. The museum is open 7 days a week from mid-May through mid-October although the Potato Country Kitchen restaurant is only open mid-June through mid-September – check website for details. 2019 Admission Prices: Adult – $10; Seniors – $8.85; Family – $25.00.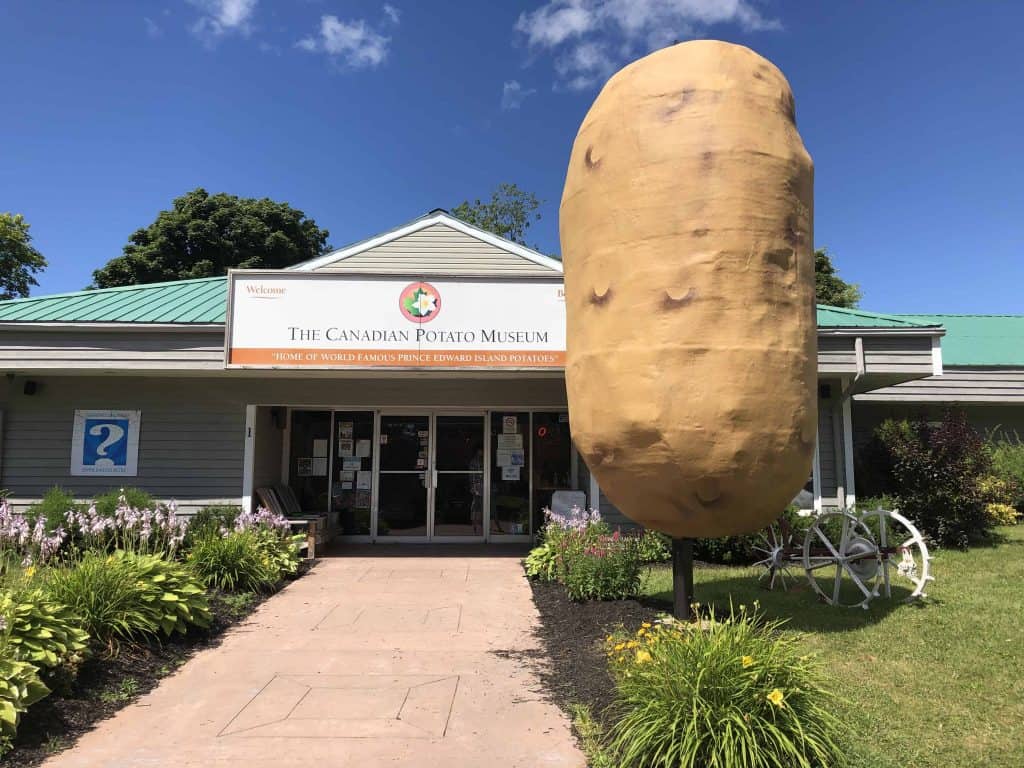 4. Stop for Photos
There are lots of scenic spots along the coastal drive if you're a photographer then you will want to stop as often as time allows to take photos. If you're not, then just enjoy the landscape as you drive by and if you're on the drive with a photographer – be patient!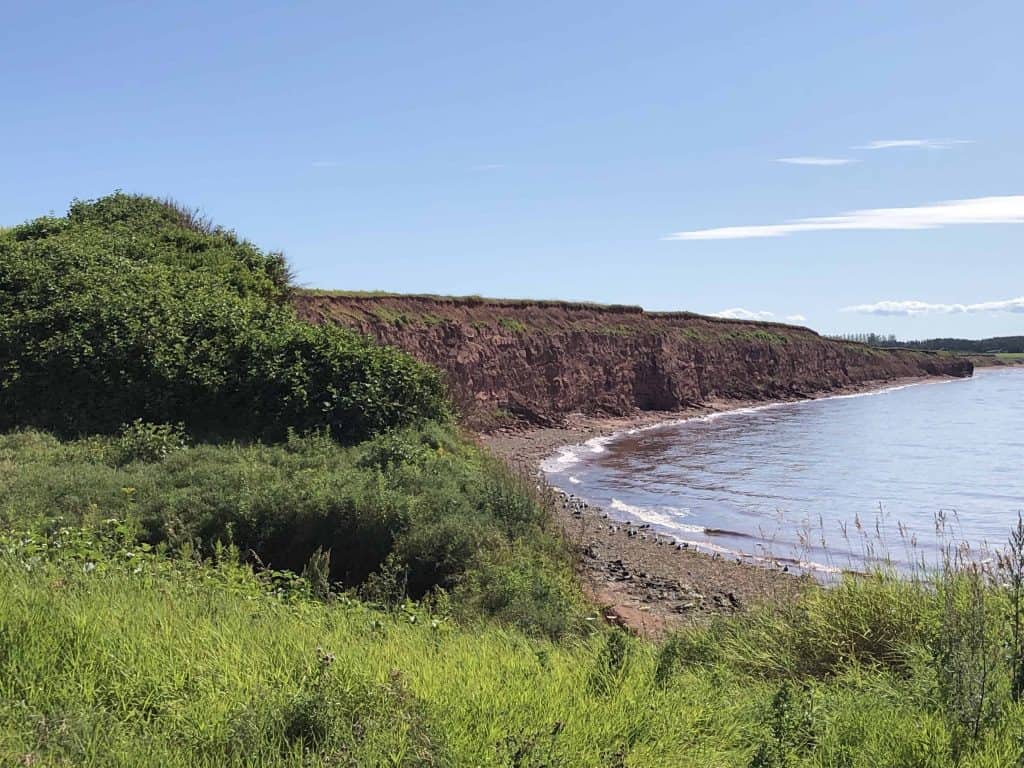 5. Visit West Point Lighthouse
West Point Lighthouse is one of the prettiest lighthouses I have ever seen (and I love lighthouses) – The West Point Lighthouse, built in 1875, is a highlight of the North Cape Coastal Drive. The distinctive black and white striped lighthouse is the tallest on the island (69 feet) and is a designated heritage building.
Read 9 Beautiful Must-See Lighthouses on Prince Edward Island
The lighthouse has a museum which holds one of the island's best collections of lighthouse information and memorabilia. Visitors can also climb the 72 stairs (for a fee) to experience the views from the lantern deck of the lighthouse. West Point is also Canada's first inn in an active lighthouse – staying at the 4-star inn has been added to my wish list for our next visit to Prince Edward Island!
Located at 364 Cedar Dunes Park Road. The 4-star West Point Lighthouse Inn features 13 contemporary rooms. Each room has a breathtaking view of the Northumberland Strait from the shore of West Point, Prince Edward Island. Rentals available from June – September. The museum is open 9:00 am until 8:30 pm daily from May 24 – October 12, 2019.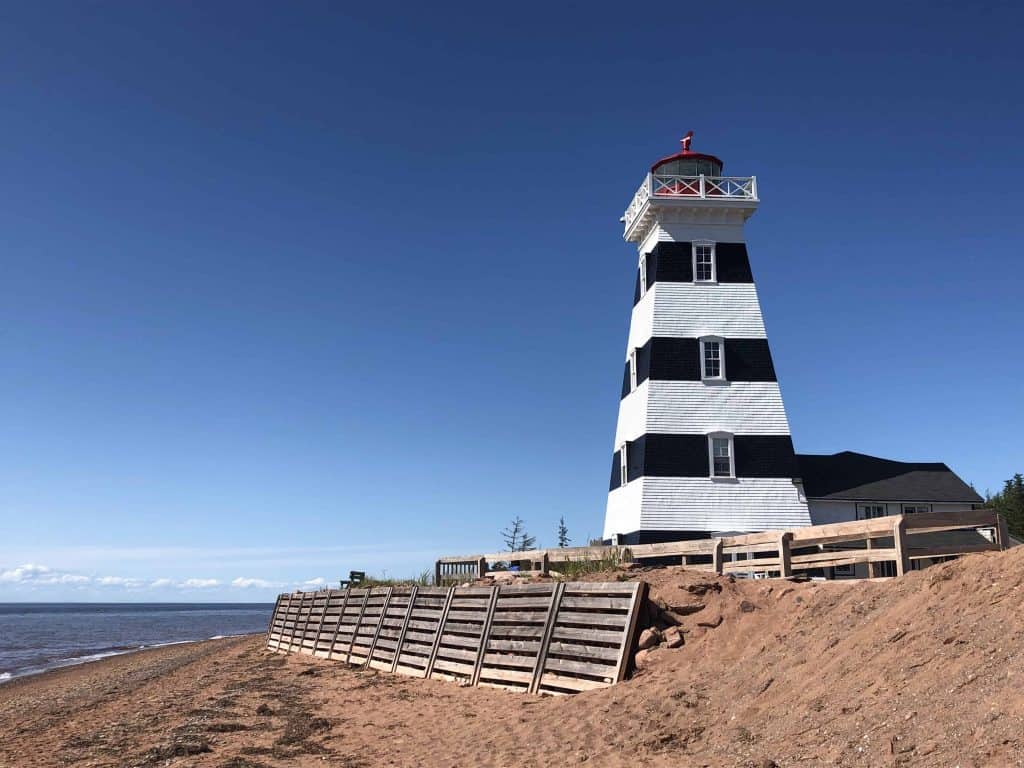 6. Play on the Beach at Cedar Dunes
Pack your bathing suite on this road trip – you might want to spend some time on the beach at Cedar Dunes Provincial Park where the West Point Lighthouse is located. The beautiful ocean beach is supervised by lifeguards during the summer months.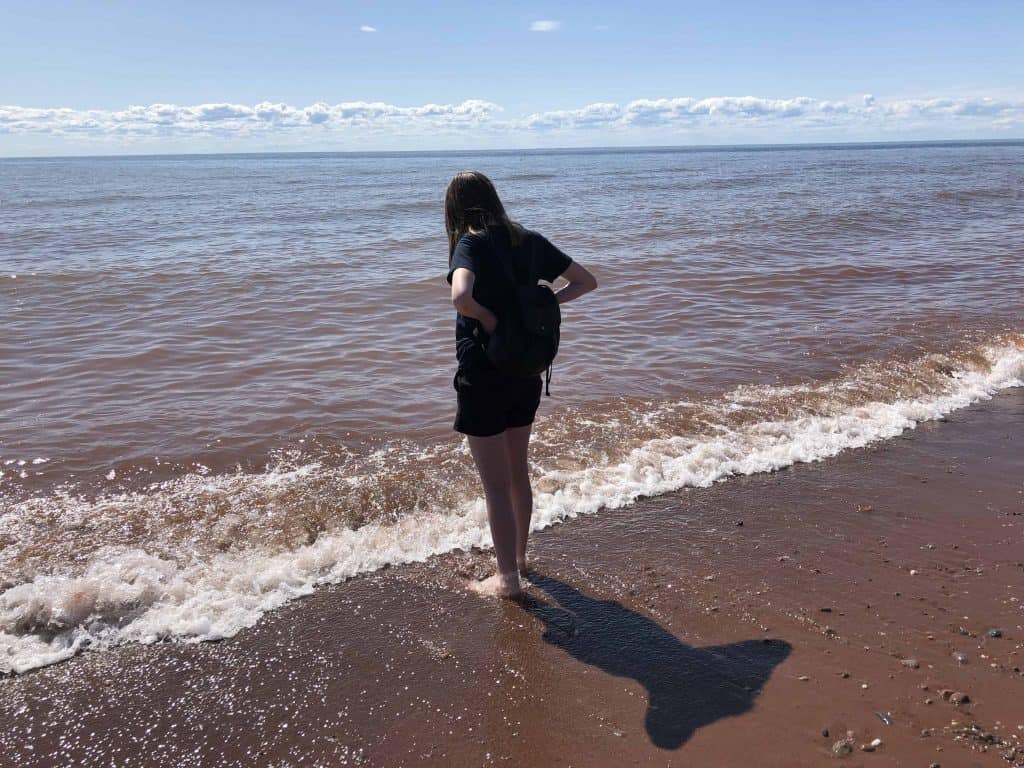 7. Admire the Coastal Windmills
While driving along the North Cape Coastal Drive, you are going to see quite a few modern looking wind turbines along the coast. The turbines are an important source of renewable energy on the island.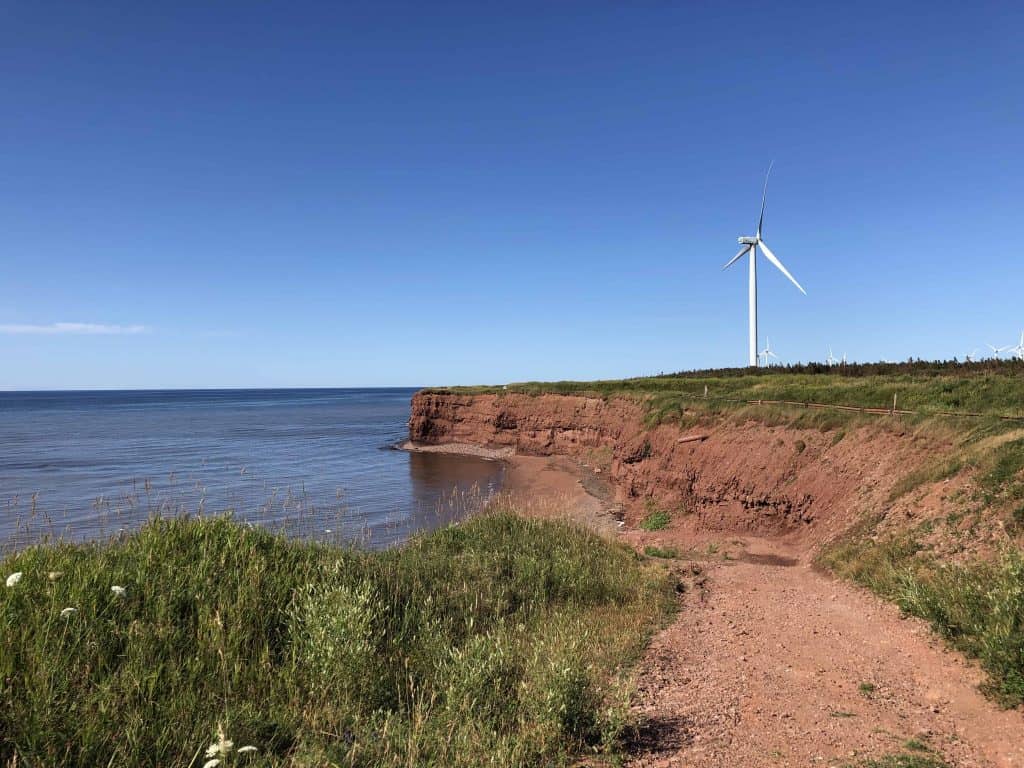 8. Visit the North Cape Wind Energy Interpretive Centre
Our final stop was at the North Cape on the northwestern tip of the island because we had to head directly back to Cavendish with no stops in order to make our dinner reservation. Here you can visit the North Cape Wind Energy Interpretive Centre to learn more about the importance of wind energy on the island and the means to harness this renewable resource. The centre also houses the welcome centre, a gift shop and a restaurant.
Located on Route 12, North Cape.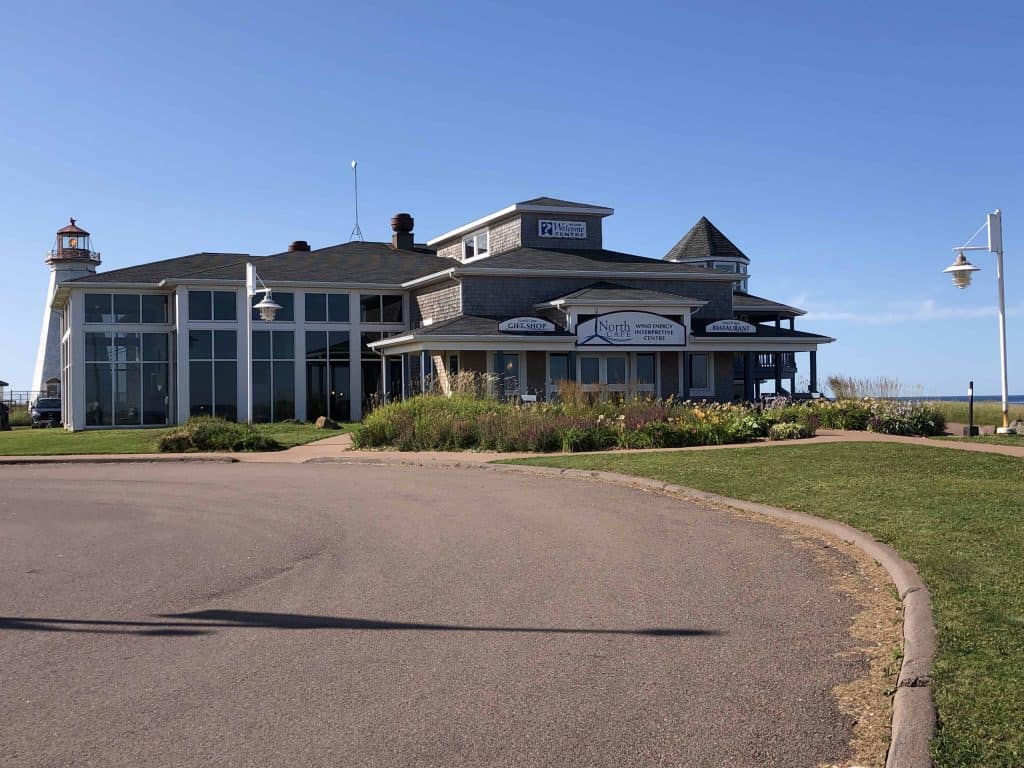 9. Walk the Beach at the North Cape
Be sure to walk down to the beach for a view of the longest natural rock reef in North America which stretches approximately 2 kilometres offshore. At low tide, visitors can walk on the reef and explore the tidal pools and at high tide you will see the waters of of the Gulf of St. Lawrence and the Northumberland Strait meeting.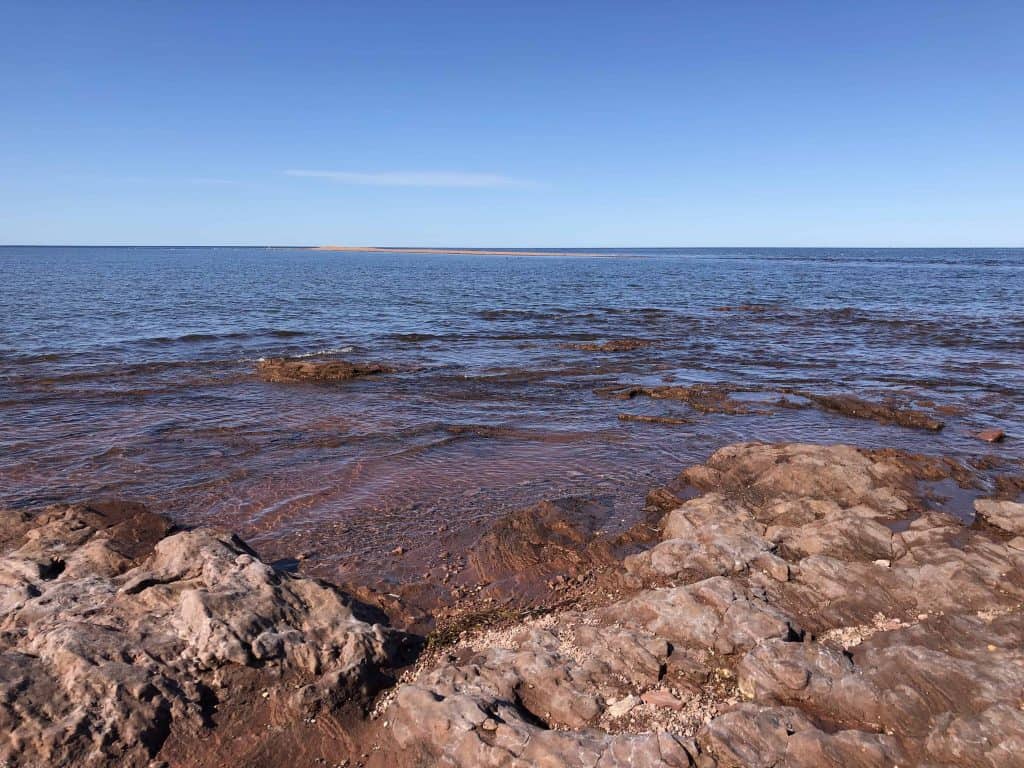 10. Build an Inuksuk at North Cape
It's clear that many visitors walking the rugged shoreline of the North Cape feel the urge to build an inuksuk (inuksuit in plural) so if you want to leave a record that you too have been here then grab some rocks and start building. In traditional Inuit culture, an inuksuk was a human-like structure often built as a navigational aid or as a marker but today erecting an inuksuk has become a widespread phenomenon in Canada that often means simply "I was here".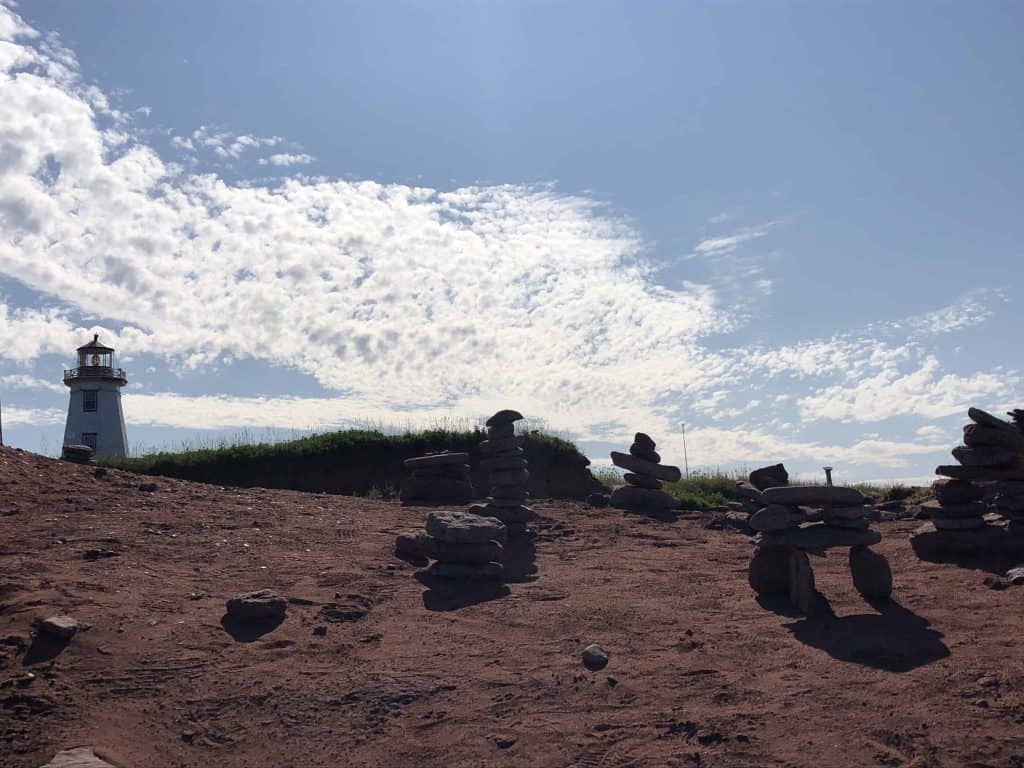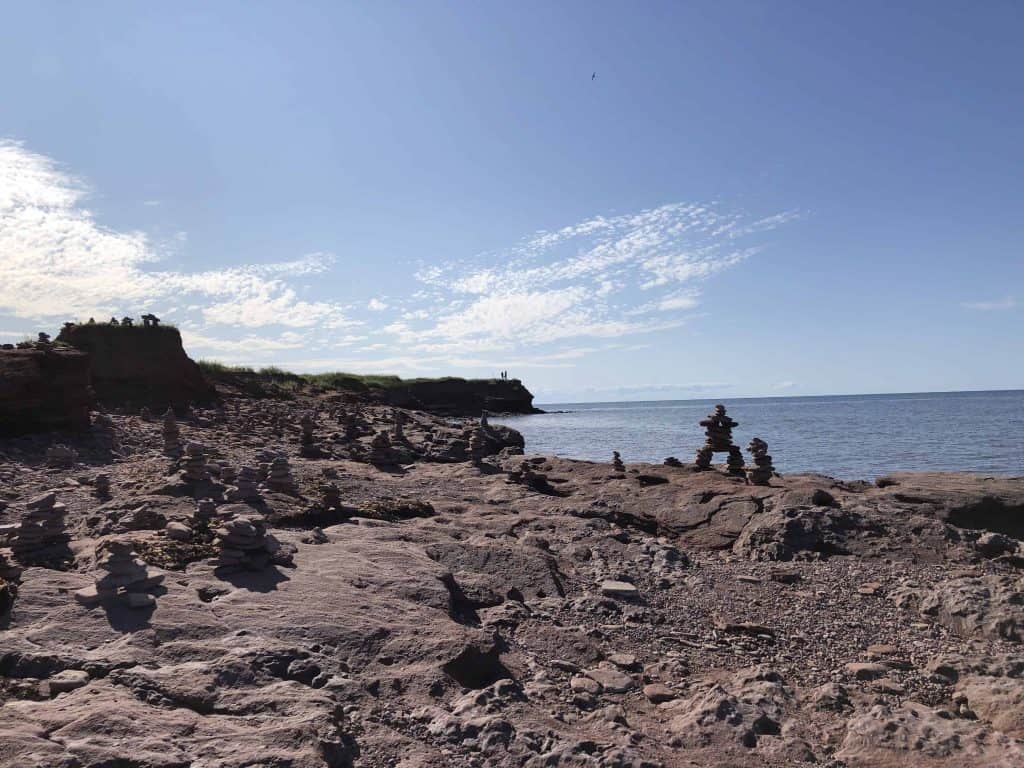 Additional Things To Do
The following attractions and activities were on my list but we ran out of time as we had a late start to our road trip.
Where to Stay in PEI
If you are looking for a cottage in PEI then I highly recommend Kindred Spirits Country Inn & Cottages in Cavendish, PEI. We have stayed at Kindred Spirits in the Cavendish area on each and every one of our family trips (9 times!) to Prince Edward Island. Our drive from Cavendish to Summerside (the gateway to the North Cape Coastal Drive) was approximately 40 minutes.
The Inn is a lovely Victorian style country home located in the heart of the Cavendish resort area right next door to the Anne of Green Gables house and the Green Gables Golf Course. This PEI resort is family-owned and operated which means that there is a personal touch to everything.
Kindred Spirits offers a range of accommodations including various types of rooms in the inn and gatehouse and a number of 2 and 3 bedroom cottages that circle the property. There is also an outdoor heated swimming pool and hot tub, a playground, laundry facilities, campfires, wifi and more.
When it comes to places to stay in Prince Edward Island, Kindred Spirits feels like our home away from home and my family would not consider anywhere else.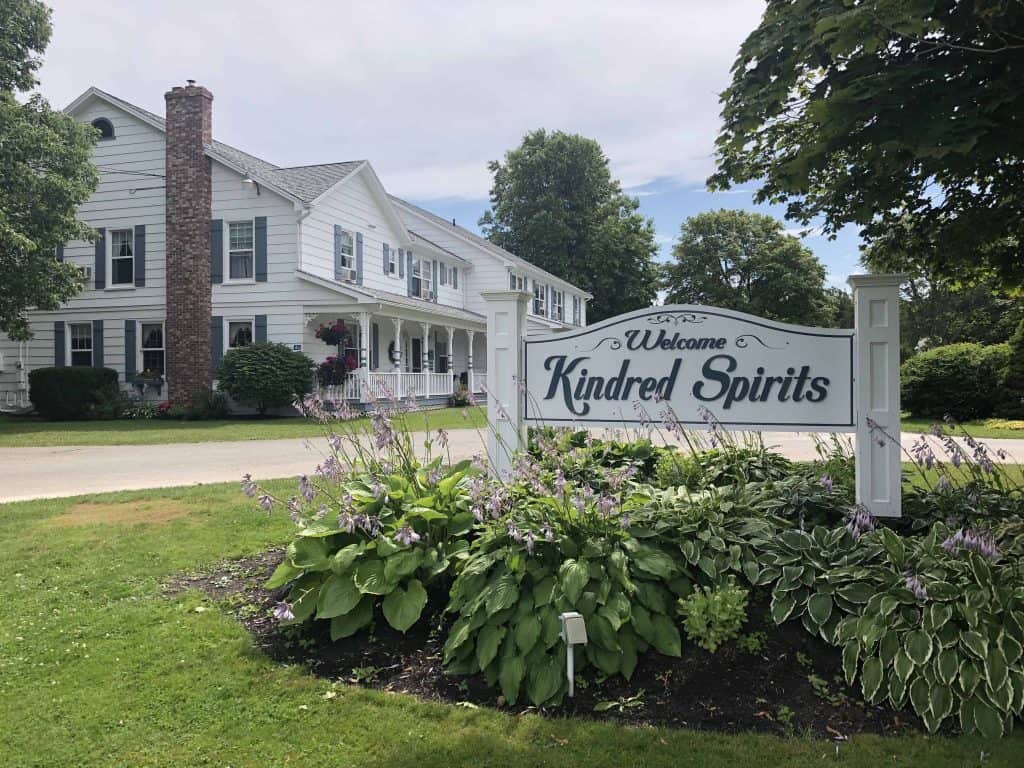 Have you experienced the North Cape Coastal Drive in Prince Edward Island? What was your favourite attraction or activity?
Additional information is available on the Tourism PEI website and on the North Cape Coastal Drive website.
We are a participant in the Amazon Services LLC Associates Program, an affiliate advertising program designed to provide a means for us to earn fees by linking to Amazon.com and affiliated sites.
Pin This For Later