Family-friendly options for visitors to Prince Edward Island's Cavendish region.
Our first trip to Prince Edward Island ("PEI") was in 1998 (a few weeks shy of my older daughter's 2nd birthday) and by the end of our stay we had fallen in love with the island. We continued to visit over the years and have now vacationed on the island a total of 10 times (9 of them with kids) and always stay in the Cavendish region along the island's north shore.
Article most recently updated December 2021.
Cavendish is located on the north shore of Prince Edward Island and can be reached by land over the Confederation Bridge from New Brunswick, by sea using the car ferry from Nova Scotia or by air with a flight into Charlottetown. The area appeals to visitors who want active vacations as well as those who just want to relax. It's also the region of the province that attracts the most families because of the beaches, Anne of Green Gables, and the multitude of attractions that have sprung up for families.
Where To Stay in Cavendish
The Cavendish region has plenty of accommodation options for families to choose from ranging from country inn resorts to cottage rentals to campgrounds. My personal philosophy is "once you find something you like, you stick with it" – so we have stayed at Kindred Spirits Country Inn & Cottages on each of our 7 visits to the area.
The family-owned and operated resort is located in the heart of the Cavendish region next door to Green Gables Heritage Place and Green Gables Golf Course and has a variety of cottages available for rent as well as rooms and suites in the Victorian-style country inn.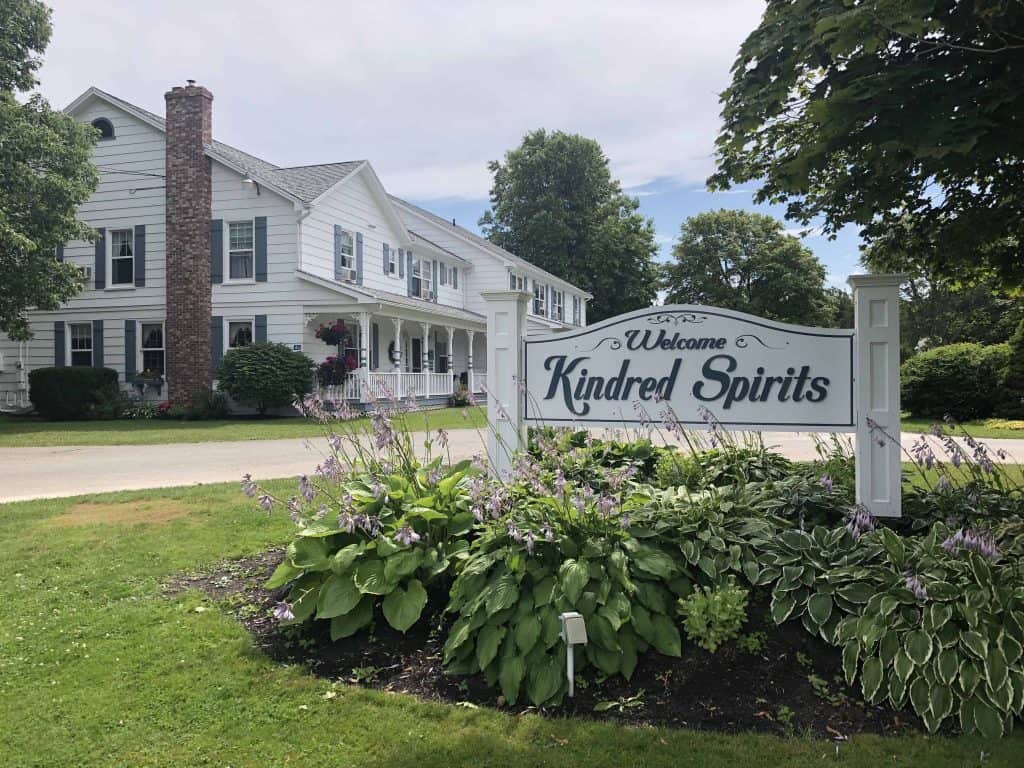 Things To Do in Cavendish
The Cavendish Region is popular with families because there is so much to do in the area that it is easy to keep the kids active and happy from sun up to sun down.
1. PEI National Park Beaches
One of our favourite things about staying in Cavendish is easy access to the beautiful red-sand beaches of PEI National Park which are perfect for families. My kids love playing on the soft sand beaches and I love walking along the beach and admiring the red sandstone cliffs. The beach is generally supervised by surf guards from 10am to 6pm during the summer season and surf conditions are posted from July 1st until Labour Day.
The National Park area is also home to sand dunes and wetlands and there is a boardwalk through a wetland at Cavendish Beach which allows for easy observation. There is also a Visitor's Centre where kids can learn more about the ecology of the area and bicycle and helmet rentals are available for visitors who would like to ride the park's cycle path.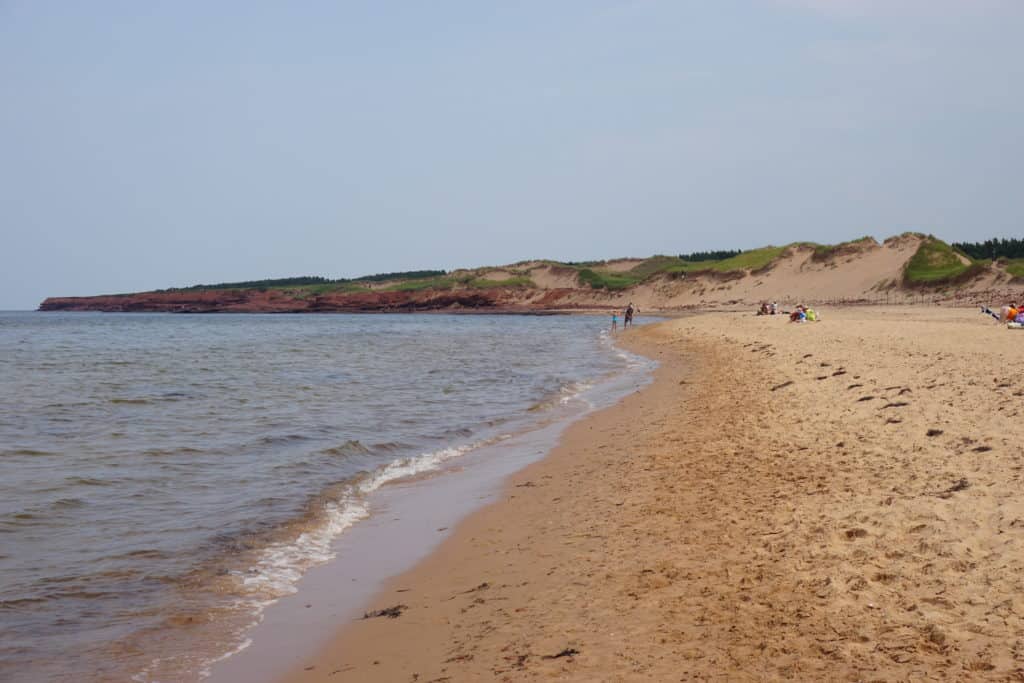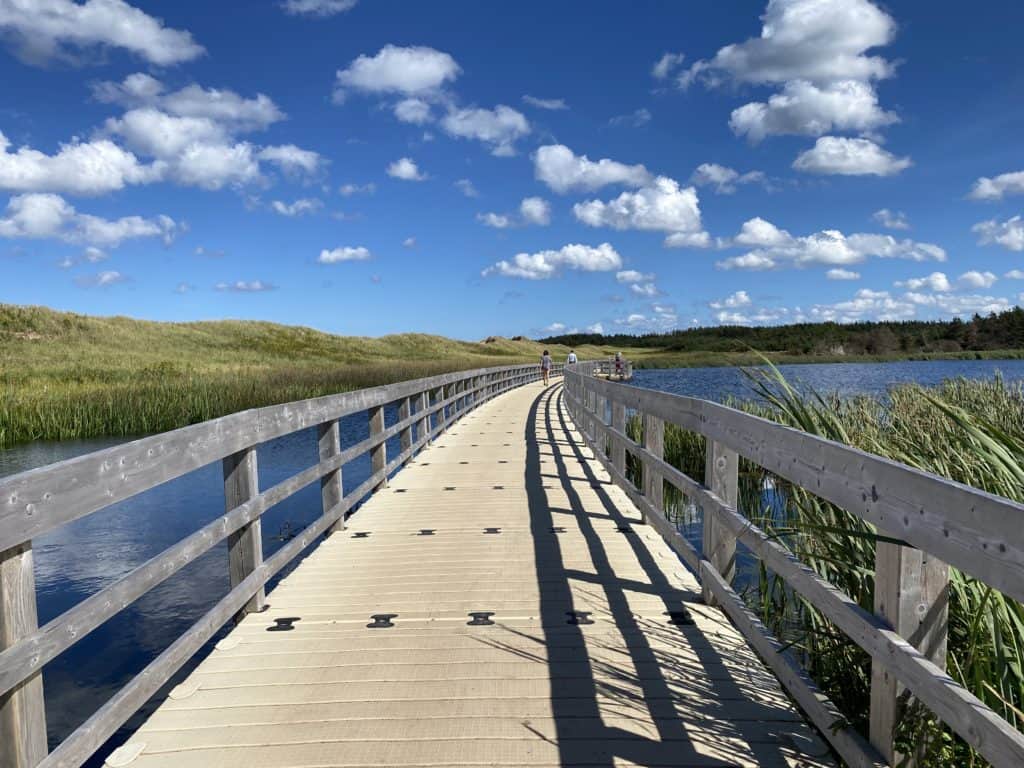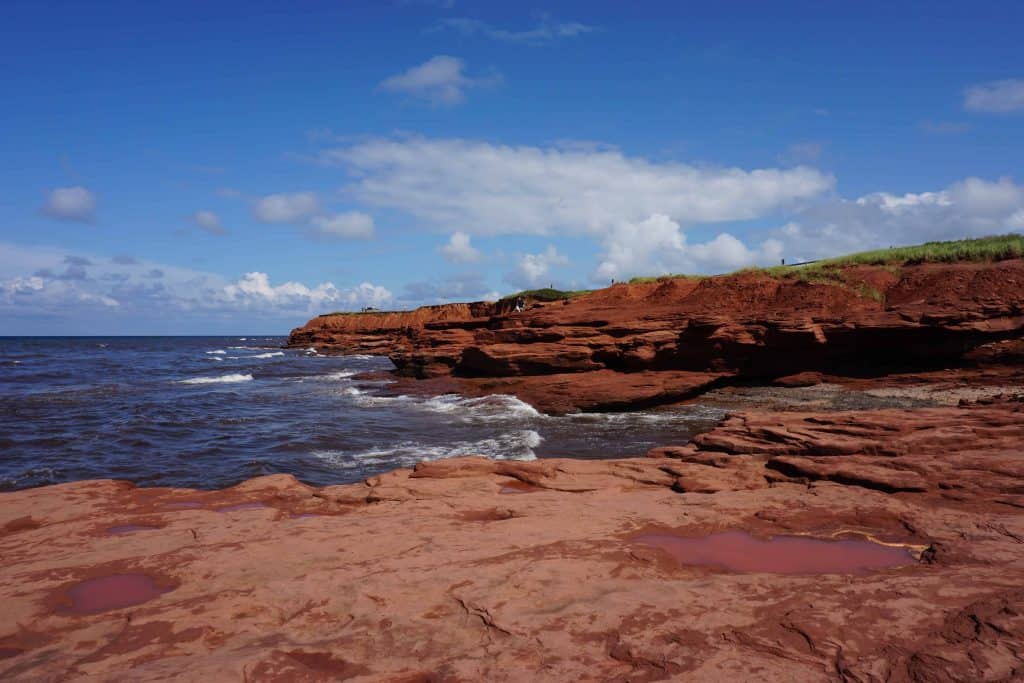 2. Anne of Green Gables in Cavendish
When Lucy Maud Montgomery published her novel, Anne of Green Gables, early in the 20th century she would have had no idea just how popular it would become. The story is set in the fictional Village of Avonlea which stands in for Montgomery's beloved Cavendish.
Throngs of tourists make the trek to PEI each year just to see where the novel takes place and to pay homage to the red-headed orphan. Many more get caught up in Anne fever once they are there and find themselves visiting at least one of the attractions devoted to her, if not several. My daughters and I are fans of spunky Anne so we have visited most of the Anne sites at least once over the years.
Read The Ultimate Guide to Prince Edward Island for Fans of Anne of Green Gables for details on all the Anne sites we have visited over the years!
Green Gables Heritage Place
Green Gables Heritage Place, which provided the inspiration for Lucy Maud Montgomery to write her famous novel, is now operated by Parks Canada as part of Lucy Maud Montgomery's Cavendish National Historic Site.
At Green Gables visitors may take a self-guided tour of the house to see rooms recreated with authentic artifacts to resemble those in the novel, learn more about farm life by browsing displays in the barn, and explore the Haunted Wood Trail or the Balsam Hollow Trail. There are also a number of interpretive programs on site that will immerse visitors of all ages into the world of Anne of Green Gables and this is the best place to meet Anne herself.
The Green Gables Visitor Centre which opened in 2019 has an exhibit hall featuring interpretive exhibits on L.M. Montgomery's life and writings. There is also a gift shop operated by a third party that sells books and merchandise of all kinds.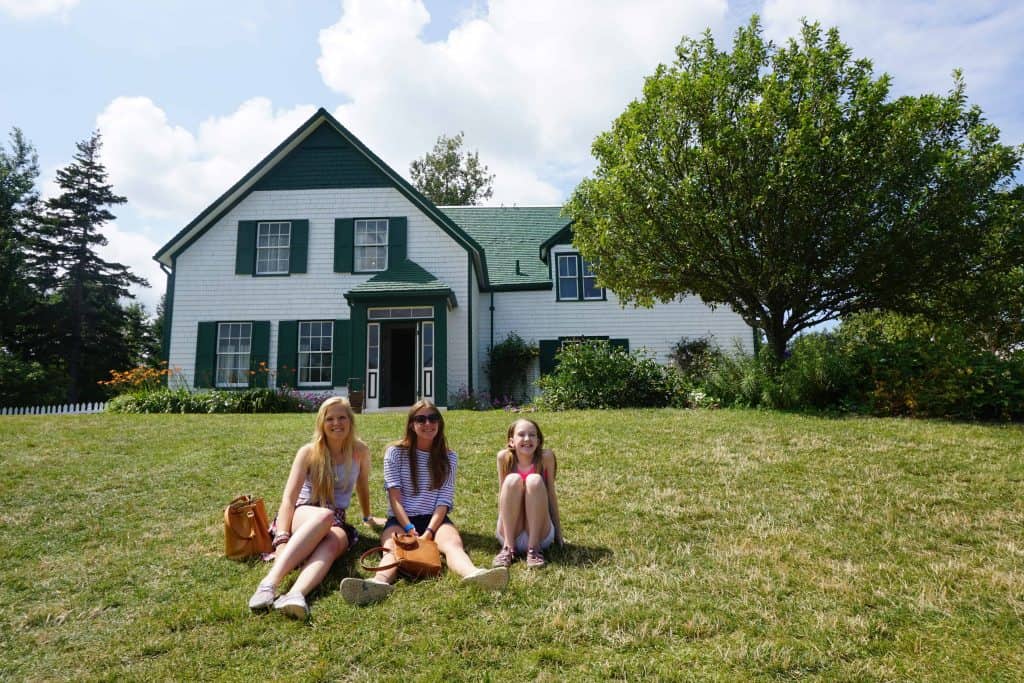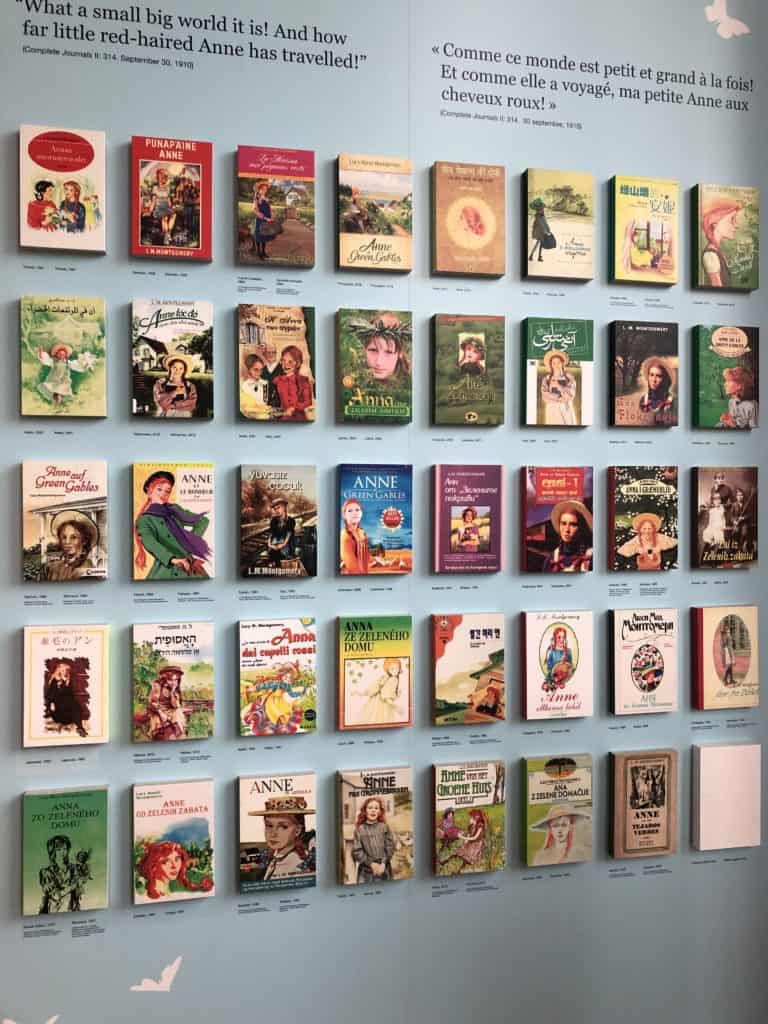 Avonlea Village
Avonlea Village is a recreation of the fictional 19th century island village based on Cavendish that Lucy Maud Montgomery created in the Anne of Green Gables books. The village includes several heritage buildings as well as new construction designed to fit the time period.
At one time, Avonlea Village had a full slate of daily Anne of Green Gables themed activities and actors playing the characters interacted with visitors to the village. This changed in 2015, however, and the village now exists as a showcase for island food and shopping.
There is no longer an admission charge so it's still worth visiting to see the buildings and browse the shops or grab a bite to eat (Moo Moo Grilled Cheese and Dave's Lobster are favourites with my family) or a coffee at Samuel's Coffee House.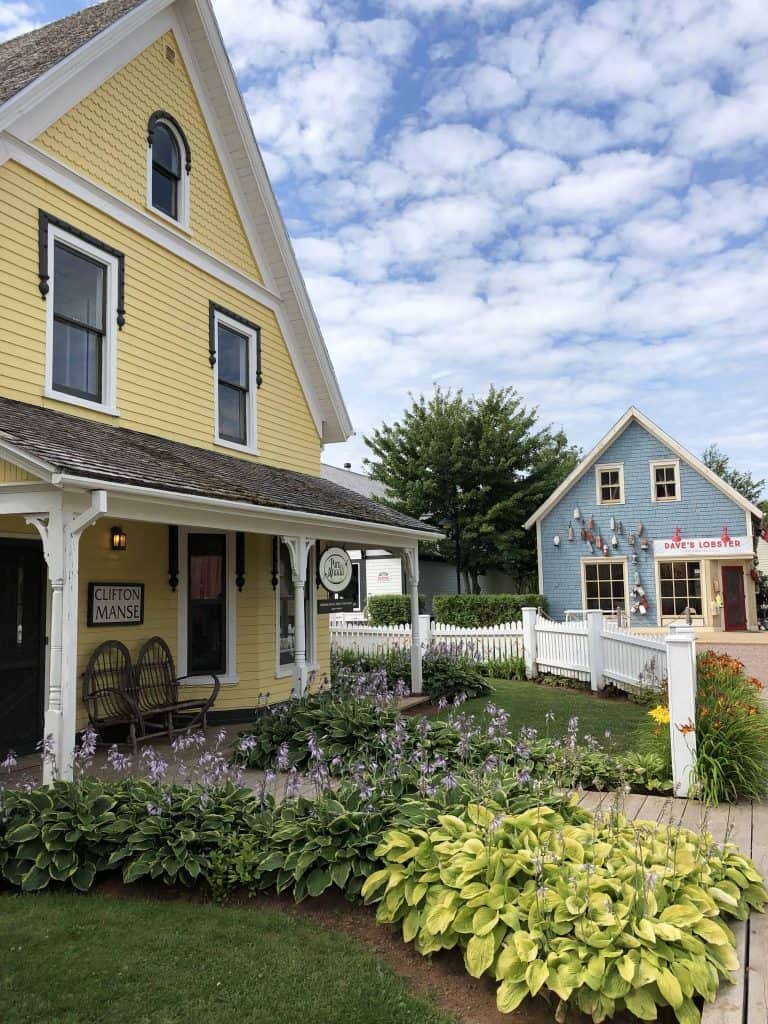 The Lucy Maud Montgomery Birthplace
The Lucy Maud Montgomery Birthplace is a small cottage in New London where the author was born in 1874 and lived until the death of her mother when she was only 21 months old. A volunteer foundation operates the site with items associated with the author on display such as her wedding dress and some of her original scrapbooks.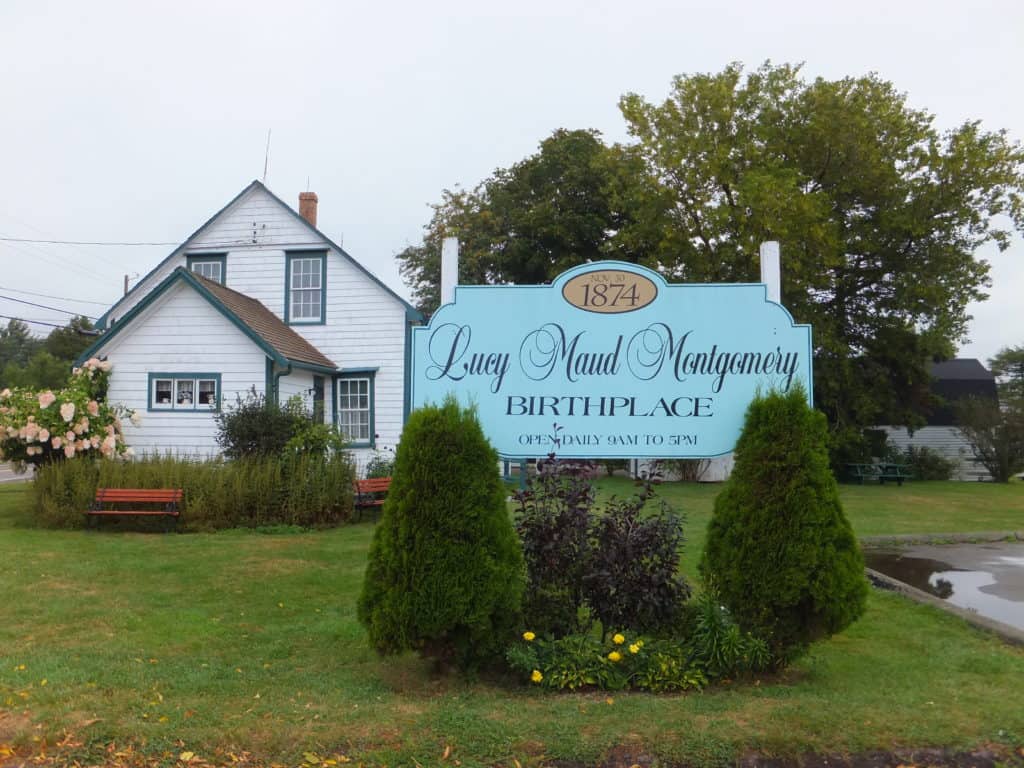 Cavendish Post Office Exhibit
Even the Cavendish Post Office has an exhibit relating to Anne of Green Gables titled Yours Sincerely, Lucy Maud Montgomery and presented by the Canadian Postal Museum of the Canadian Museum of History. The exhibit illustrates how Lucy Maud Montgomery worked as an assistant postmaster while writing her novel and how this helped her to get her manuscript sent out and published. Canadian postage stamps commemorating the author and her most famous work are also available at this working post office.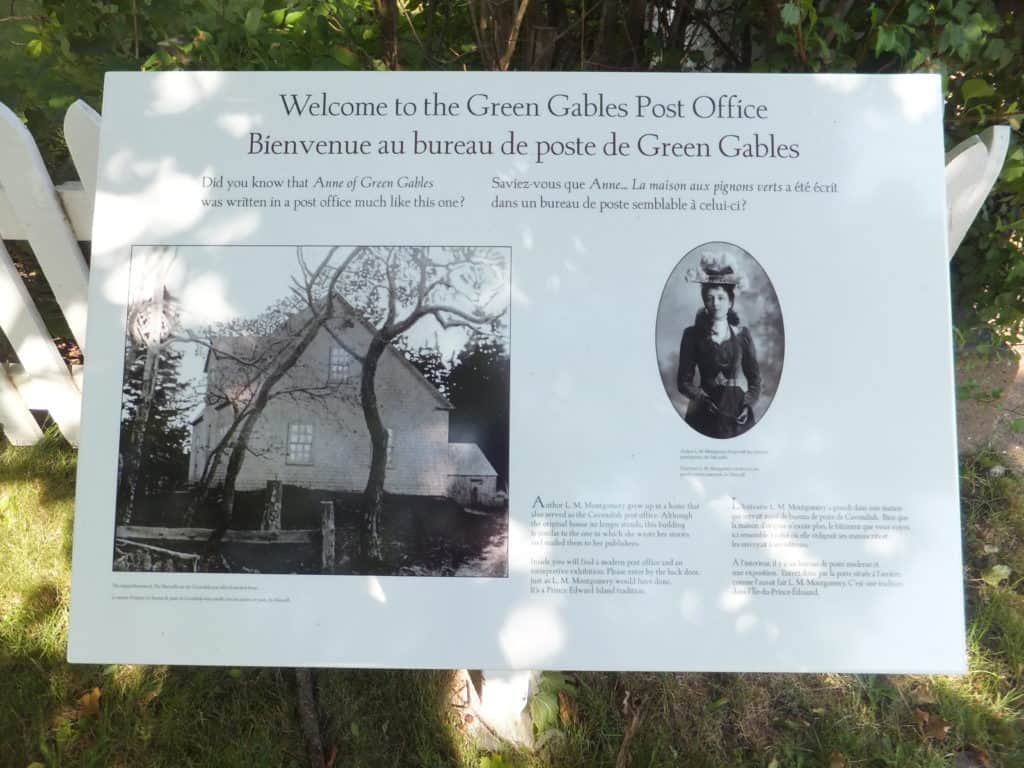 3. Amusement Parks and Other Family Attractions
For better or worse, the Cavendish area is also home to a number of family fun and amusement park type attractions. The three that our family tended to frequent the most were Sandspit Amusement Park, Shining Waters Family Fun Park and Black Magic Indoor Black Light Mini Golf. Others include Ripley's Believe It Or Not! Odditorium, Wax World of the Stars, River of Adventure Mini Golf, Room Escape Cavendish, Jurassic Bart's Dinosaur Museum and more.
Check out the Cavendish Beach website for information on local attractions.
Sandspit was always a favourite of my girls when they were younger as it's a small-scale amusement park with a number of attractions for small children. The park's carnival rides include a large roller coaster called "The Cyclone", a ferris wheel, go-karts, miniature golf, a carousel, bumper boats and a ball pit as well as other classic family rides and carnival-style games.
Tickets can be purchased for individual rides or an all-day bracelet allows for unlimited rides. There is also an option to purchase a Slide and Ride pass for admission to both Sandspit and Shining Waters.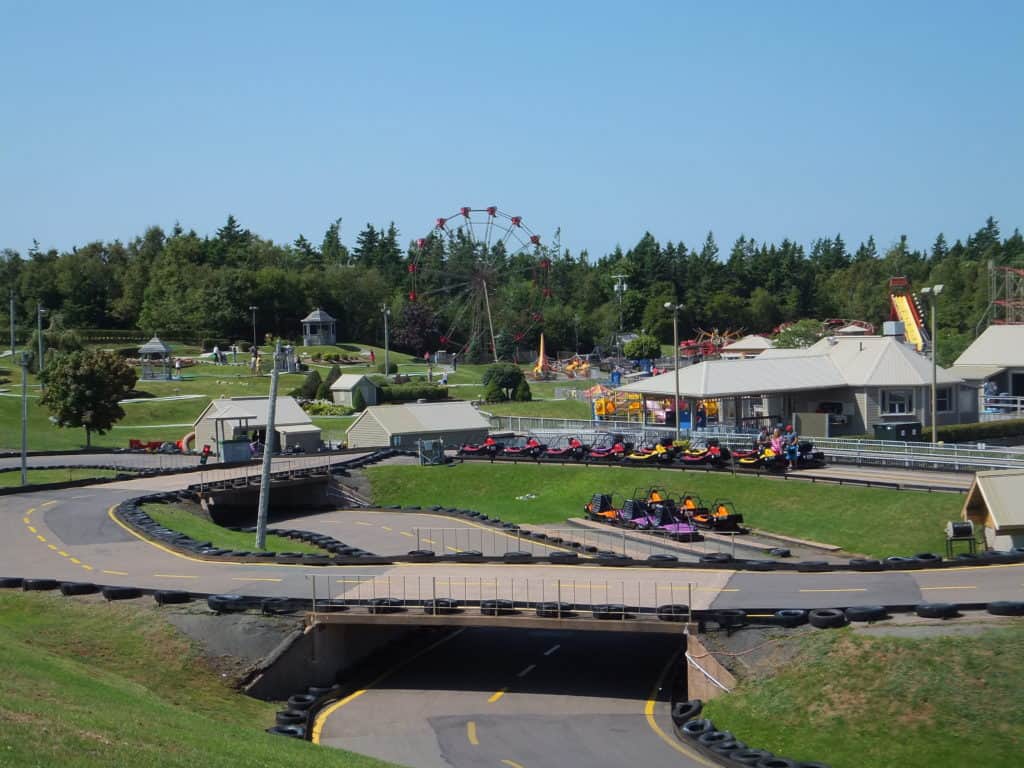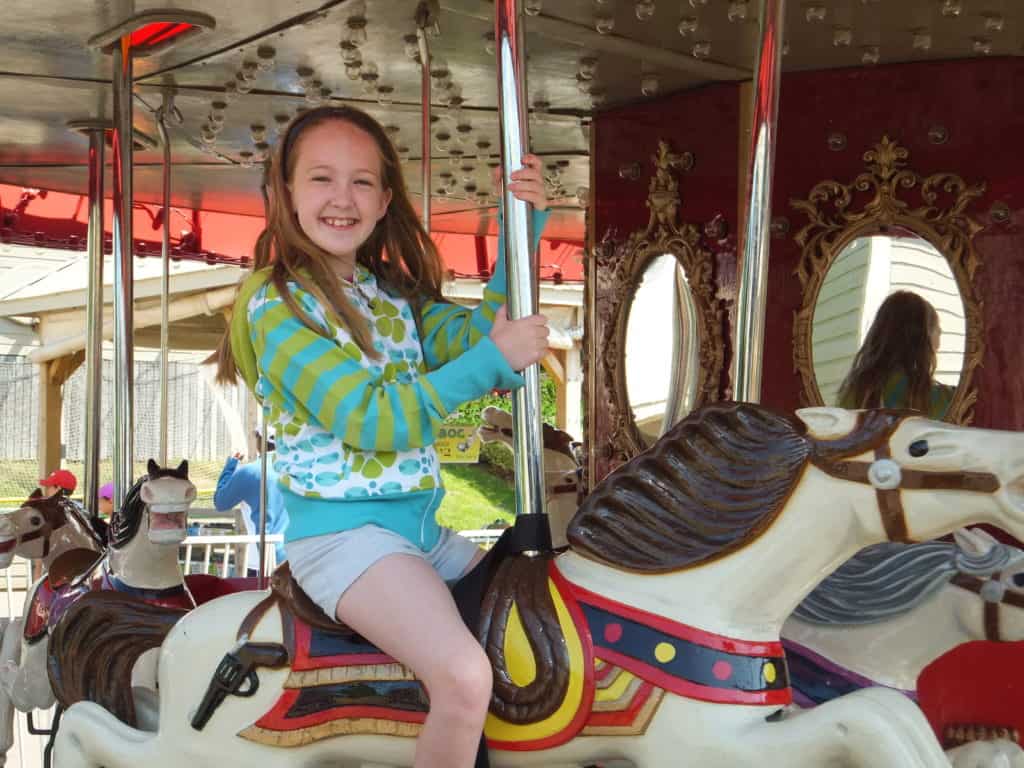 Shining Waters Family Fun Park has 36 acres of family fun with over 30 wet and dry attractions including large water slides, a splash pool with junior water slides, Buccaneer Bay, Storybook Land for young visitors and live barnyard animals.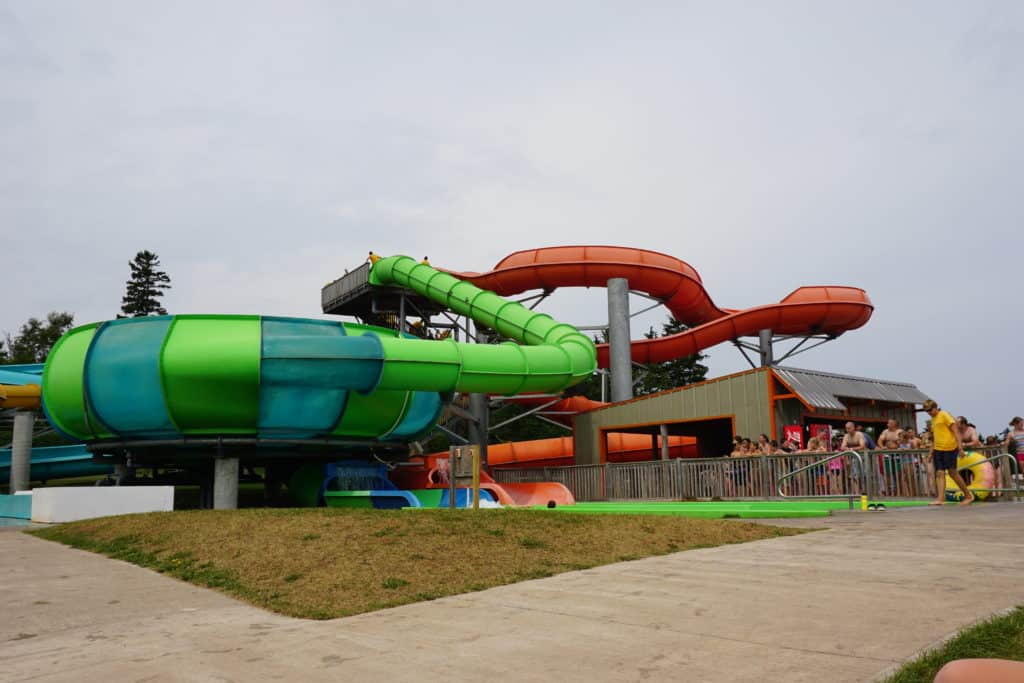 4. Cavendish Boardwalk
The Cavendish Boardwalk is often the place to be as it offers a number of shopping opportunities as well as dining outlets such as Pizza Delight. Most importantly to our family, it is where you can visit the COWS outlet for delicious ice cream and unique cow-themed t-shirts and novelty souvenirs.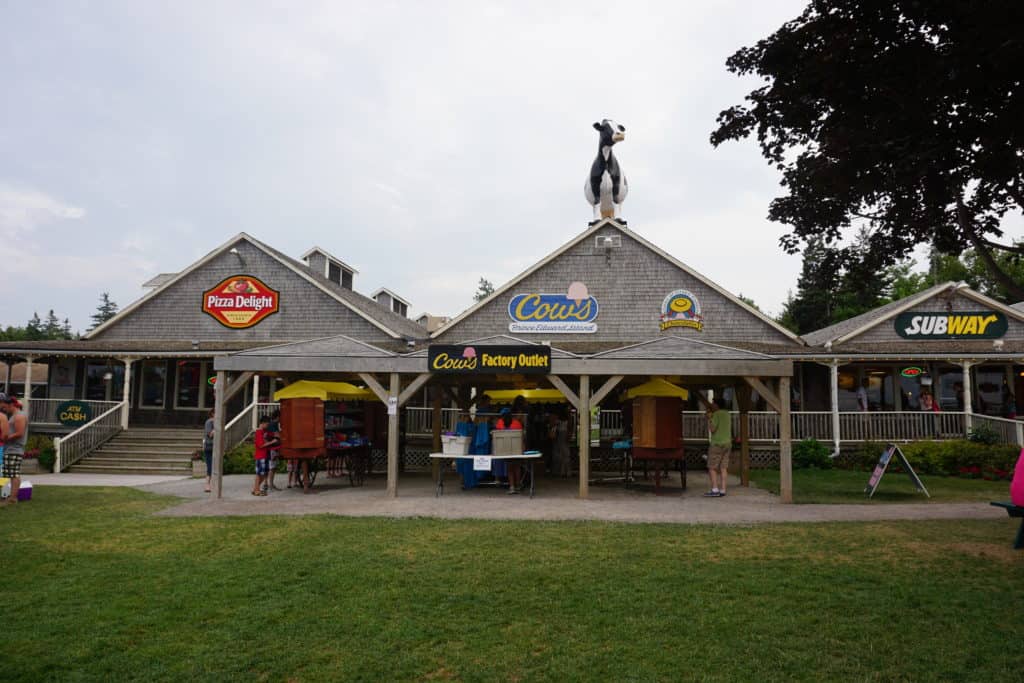 5. Other Activities
There are plenty of other activities available in the area as well including golf, cycling, kayaking, canoeing, or deep sea fishing. Musical festivals and ceilidhs are also popular and there's even a drive-in theatre near by in Brackley Beach.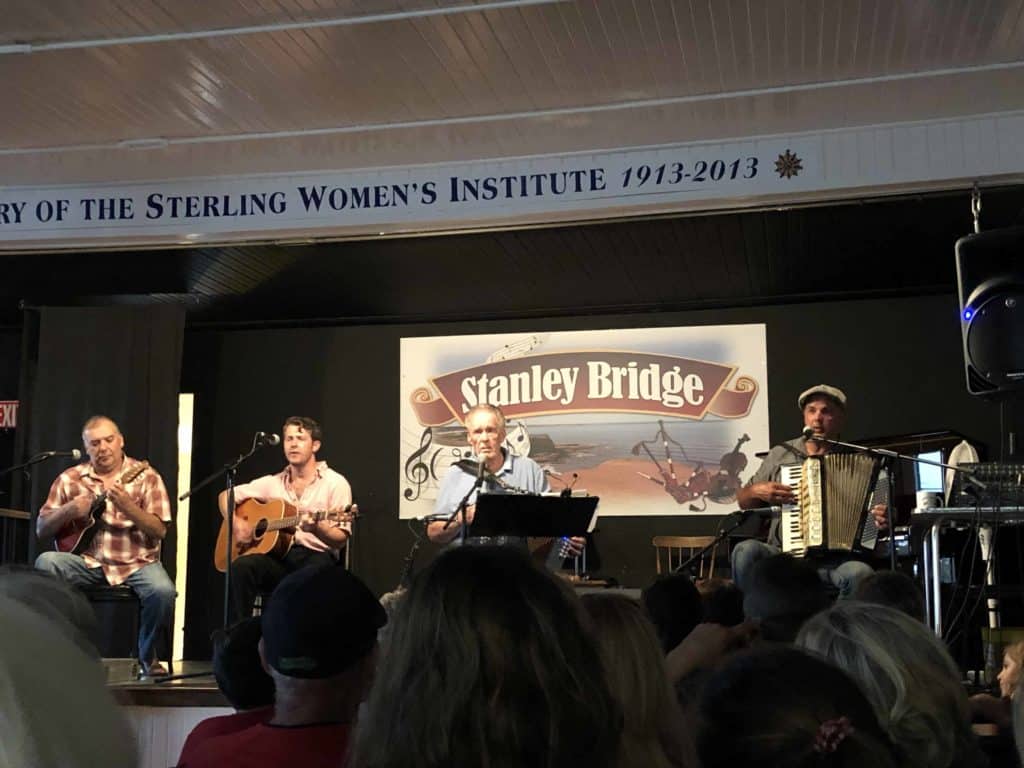 Where To Eat in Cavendish with Kids
Visitors who have rented cottages will likely want to stock up with a few groceries. We often stop at the Sobey's grocery store in Charlottetown when coming from the airport. The Cavendish Tourist Mart carries a selection of food, souvenirs, beach toys and just about anything else.
Lobster Dinners are, of course, very popular with visitors to PEI. The Fisherman's Wharf Lobster Supper in North Rustico is probably the best known in this area.
There are a number of family-friendly restaurants in the Cavendish area. We always stop by Chez Yvonne's, which has been operating for more than 45 years, for the casual, home-style cooking. Pizza Delight at the Cavendish Boardwalk is perfect when you want a very casual and fast sit-down meal or for takeout.
The Prince Edward Island Preserve Company in Hunter River has both a restaurant and a lovely location on the Clyde River. While there you must have a look around the shop and sample some of the delicious preserves – your hardest decision of the day will be deciding which ones to purchase and take home. The jars of preserves also make lovely gifts if you can bear to part with any.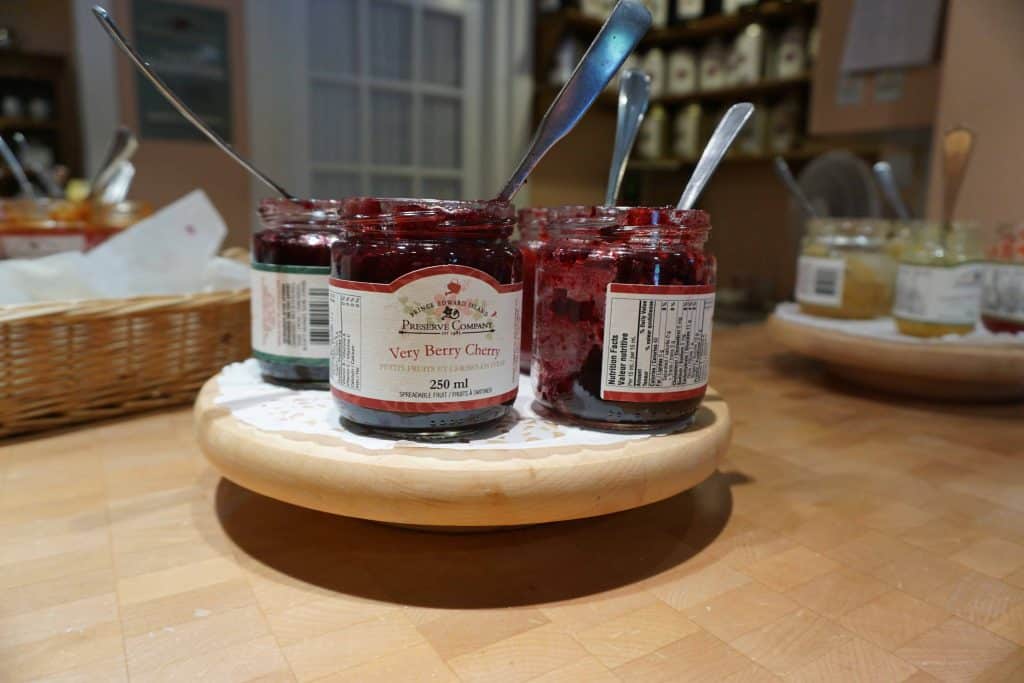 For a more upscale meal close to Cavendish we love The Mill in New Glasgow which offers casual fine dining with a lovely view of the Clyde River.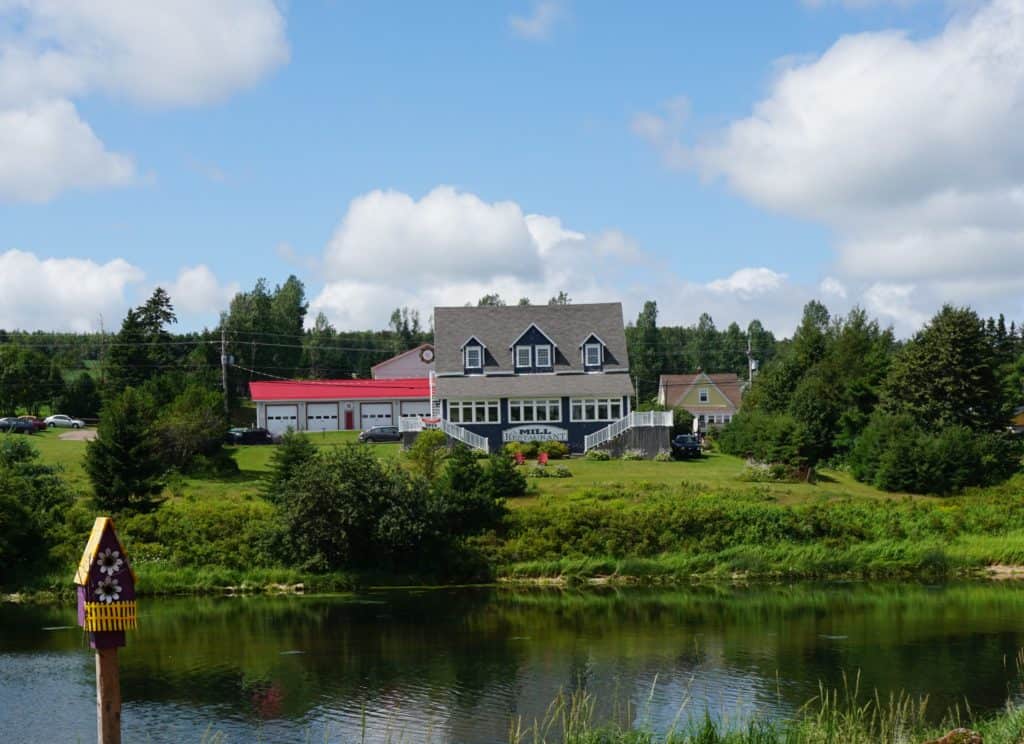 Dalvay-by-the-Sea, which is located within Prince Edward Island National Park, is perfect for the family that wants to splurge on a delicious culinary experience. The elegant inn, built in 1895, has been operated as a country resort since the 1930s and is now a National Historic Site of Canada. Anne fans may recognize Dalvay-by-the-Sea as the fictional White Sands Hotel from the Anne of Green Gables movies and from the television show Road to Avonlea.
We have developed a tradition of dining here on our last night on the island and every meal that we have had here has been memorable – both for the setting and the cuisine. Children are welcome at Dalvay-by-the-Sea but I would hesitate to take rambunctious kids as it's an upscale environment and guests are there for the ambiance as well as the food.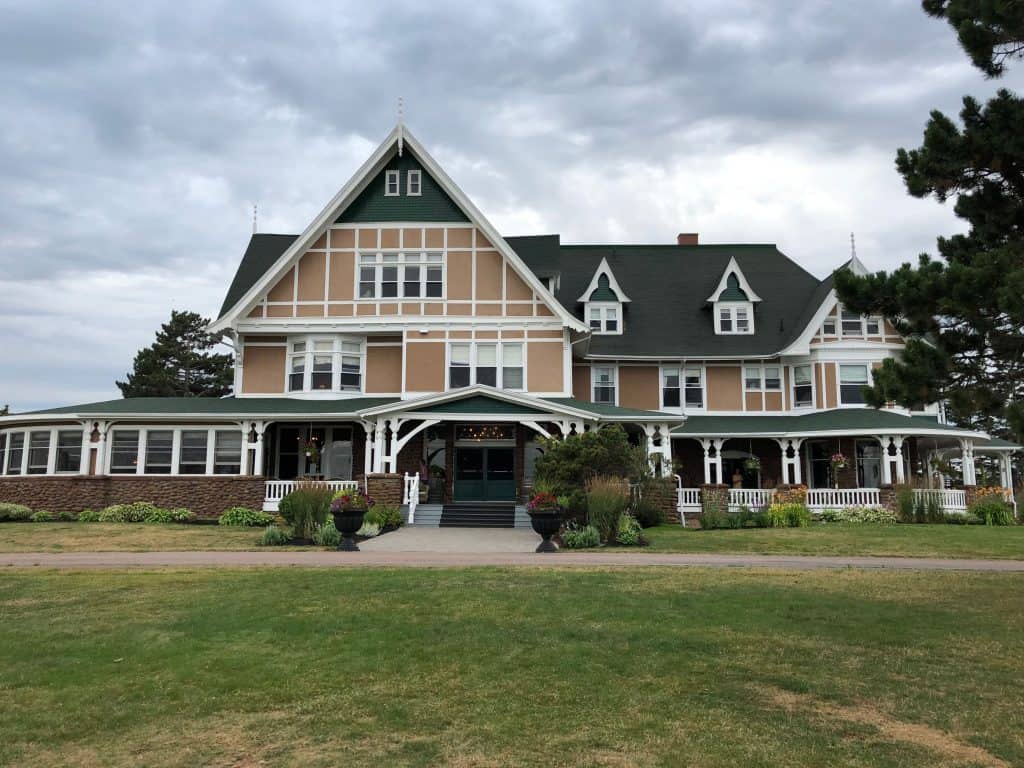 Probably our absolute favourite thing to eat while on Prince Edward Island though is Cows Ice Cream which is available at several locations including the Cavendish Boardwalk. If ice cream doesn't do it for you then try their chocolate covered potato chips or Anne of Green Gables Chocolates which is another business operated by the Cows company. Anne fans will also want to try the Raspberry Cordial which is a tasty cream soda-type beverage.

Day Trips from Cavendish
1. Charlottetown
Charlottetown is a lovely, centrally-located city and perfect for a day trip from the Cavendish region. Historic Charlottetown is an area that can be enjoyed very easily on foot and there's also a 2.5km boardwalk along the shoreline that can be followed from Peake's Wharf to the lovely green space of Victoria Park.
Peake's Wharf is one of the most scenic areas along the waterfront of Charlottetown where visitors can stroll, visit the shops and restaurants, take a boat tour, enjoy live music or have a Cows ice cream cone.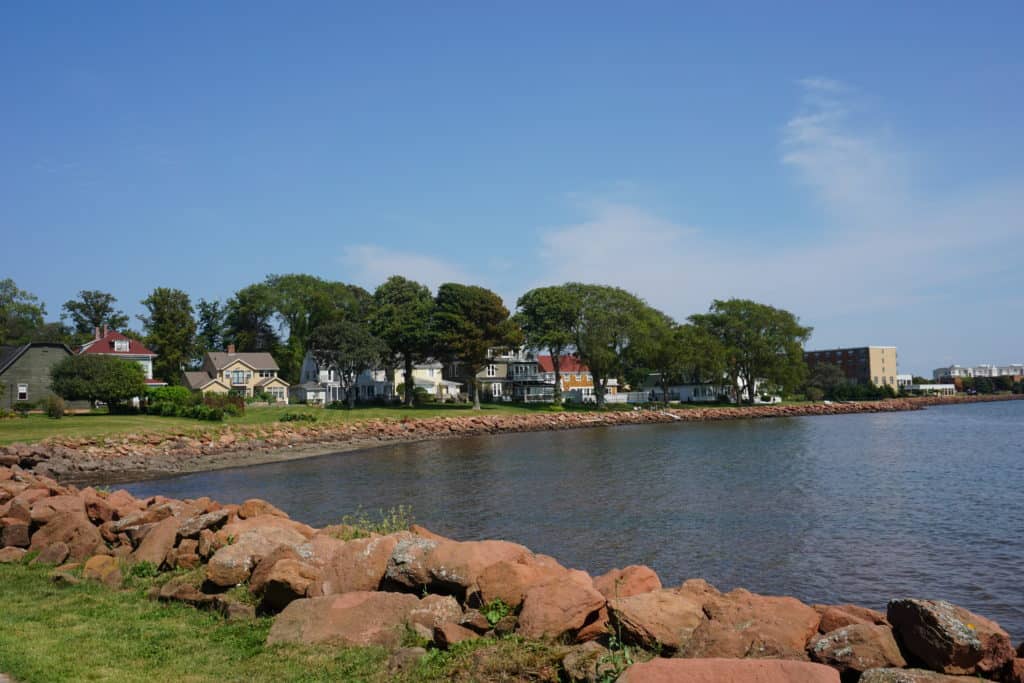 Charlottetown is the provincial capital and is known as "The Birthplace of Confederation" because the first gathering of statesman took place at the Charlottetown Conference here in 1864 to debate the proposed Canadian Confederation. Visitors can take guided tours at Province House which has been the home of the provincial legislature since 1847 and is now a National Historic Site of Canada.
Note: Province House is currently closed due to a restoration project. While the building is closed for conservation work, visitors can view the Story of Confederation exhibit at Confederation Centre of the Arts located next door.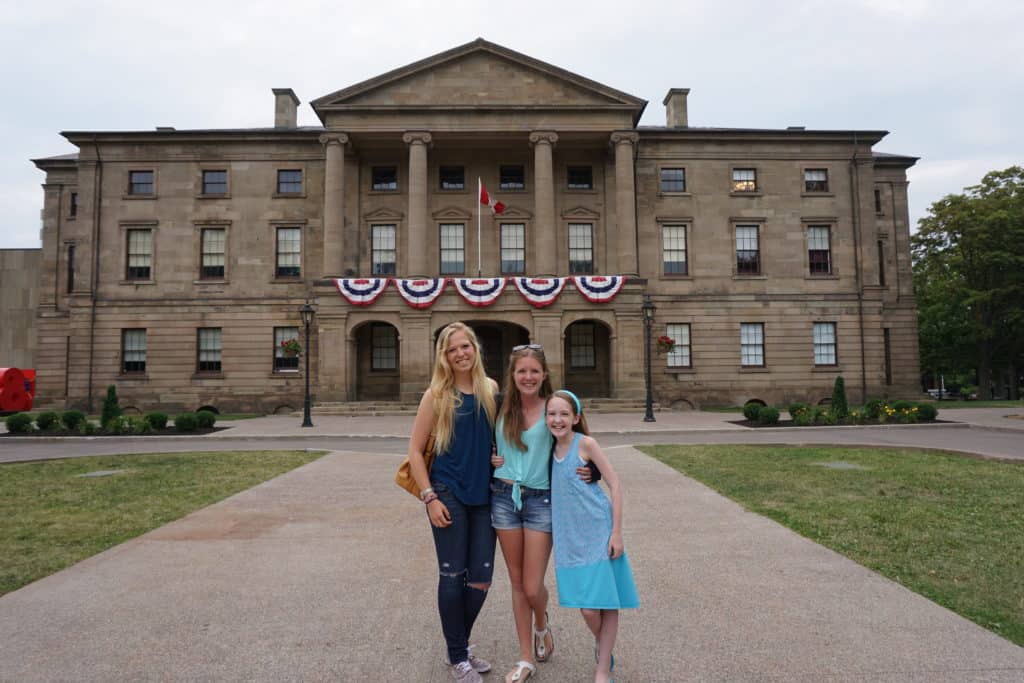 Another fun activity when visiting Charlottetown with kids is a narrated tour of the city by both land and sea aboard the Harbour Hippo. The Harbour Hippo is an amphibious vehicle which tours the streets of Charlottetown before splashing into the water for a harbour cruise.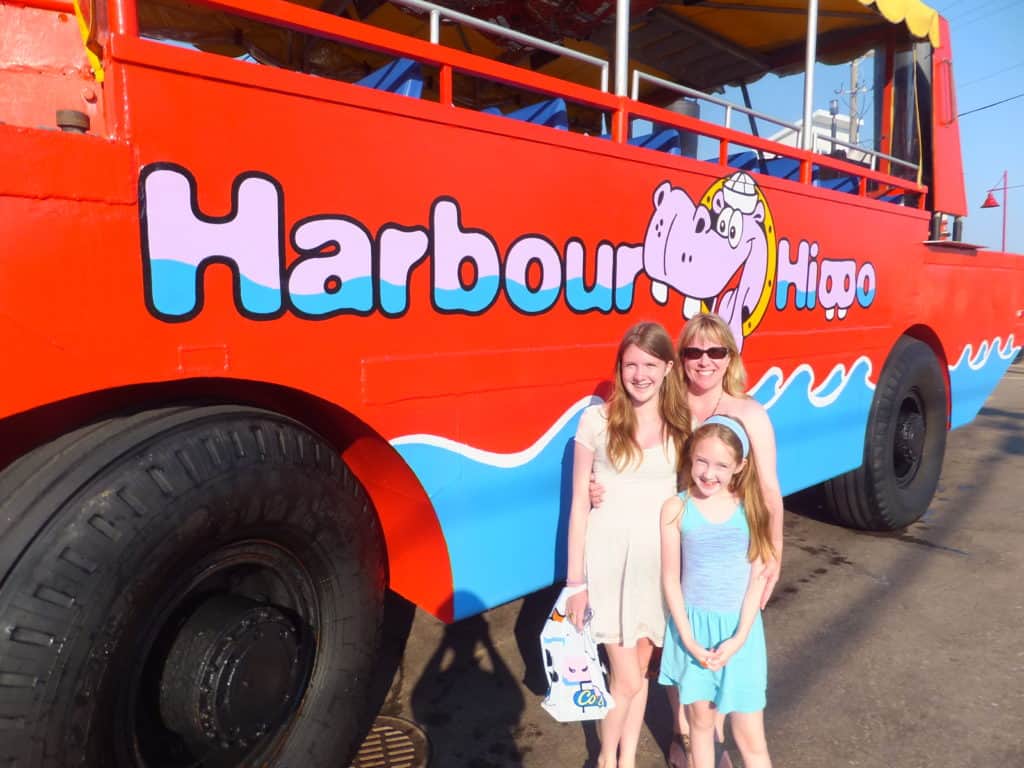 The primary reason for all of our trips into Charlottetown, however, is our family tradition of attending a performance of Anne of Green Gables: The Musical at The Confederation Centre for the Arts. The musical had been running during the summer season continuously since 1965 until being interrupted due to the pandemic in 2020.
We first saw it the summer of 1999 just before Katie turned three – it was her first show and the start of her love of theatre that has been passed to her younger sister as well. On recent trips we have also been seeing Anne & Gilbert: The Musical which has been onstage in Charlottetown at The Guild.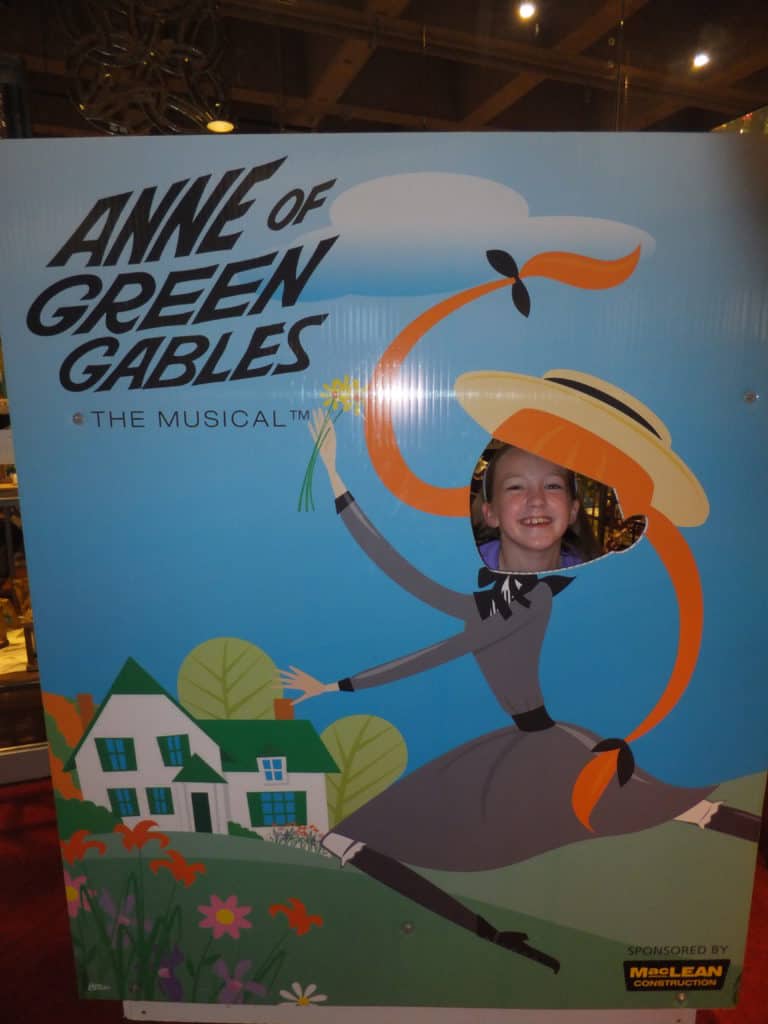 2. Summerside
Another fun day trip from the Cavendish area is Summerside which is the second largest town on the island. Spinnakers' Landing is a recreated fishing village on the waterfront that is perfect for shopping, dining or learning more about the fishing heritage of the island and kids will love to climb the lighthouse to have a look out over the harbour.
At the College of Piping, summer visitors can attend daily performances that showcase dancing, piping and drumming skills.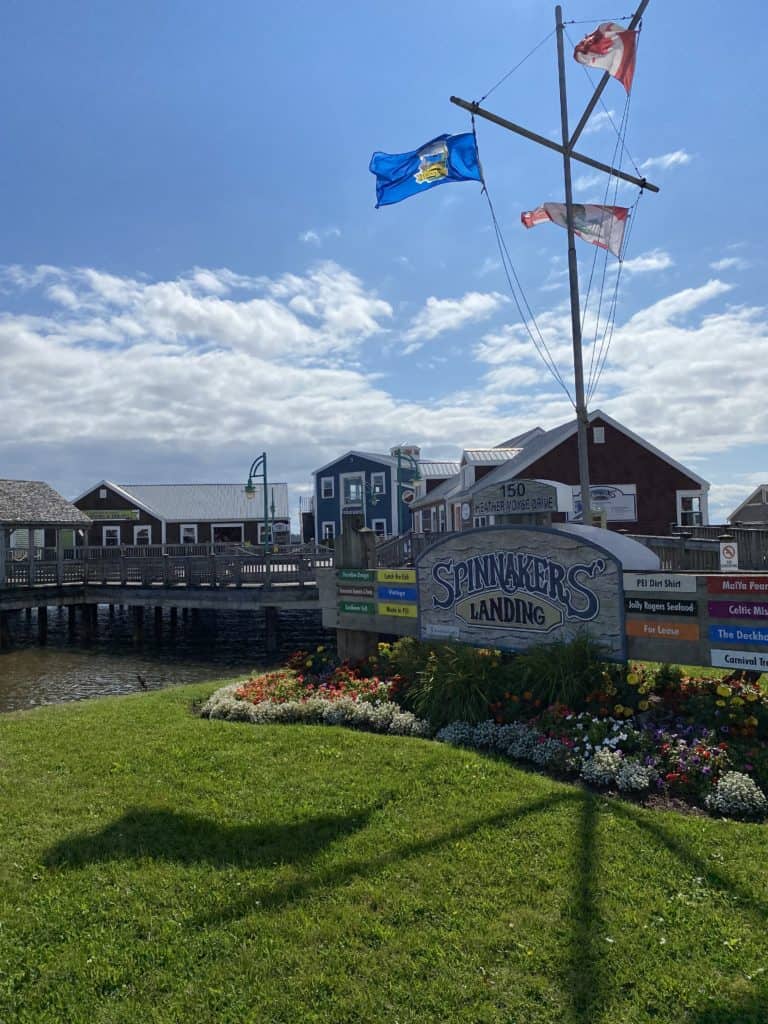 3. Victoria-by-the-Sea
Victoria-by-the-Sea is a charming little village on the south shore of Prince Edward Island about halfway between Charlottetown and Summerside and about 40km from the Cavendish region. The village has a beautiful lighthouse that houses the exhibit Keepers of the Light which chronicles Victoria's seafaring history; the Victoria Playhouse theatre; and several shops including our favourite Island Chocolates which sells handmade scrumptious Belgian chocolates.
Read 9 Beautiful Must-See Lighthouses on Prince Edward Island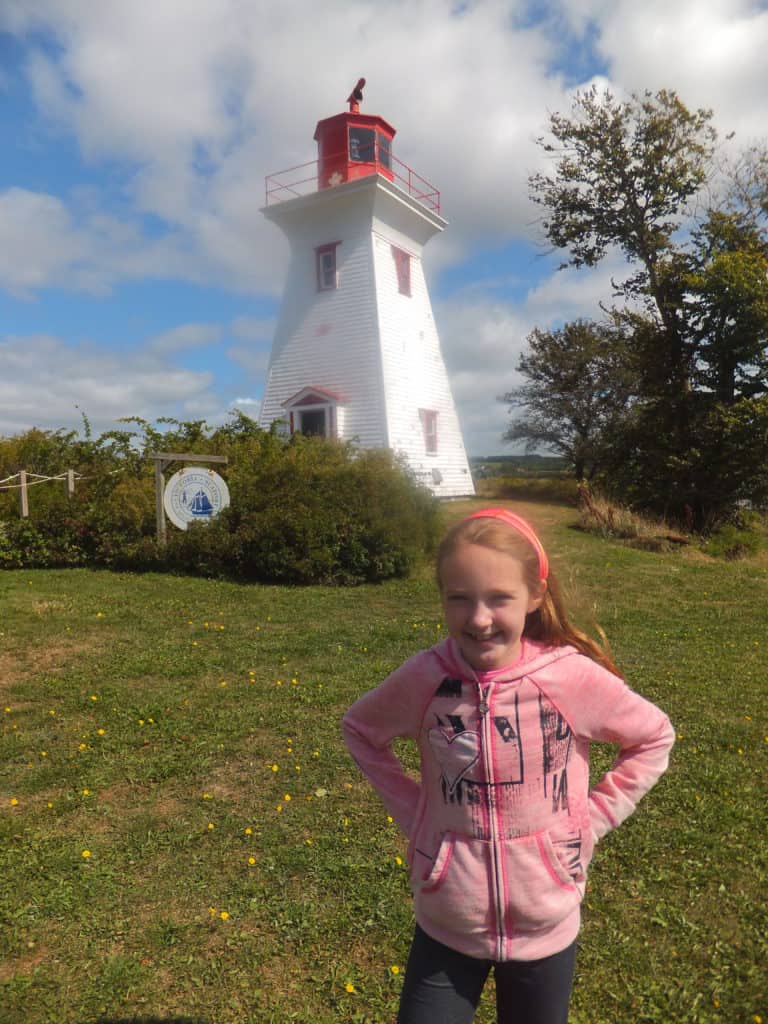 4. Gateway Village at the Confederation Bridge
We always make a point of spending a couple of hours strolling and shopping at Gateway Village and popping into Shop & Play (formerly known as Cavendish Figurines) to dress up like Anne of Green Gables and take a photo with the Spirit of Anne statue in front of the shop.
Gateway Village is at the foot of the Confederation Bridge so many visitors stop there when arriving on or departing the island. There is a Visitor Information Centre as well as a number of retail and food outlets and a park where kids can burn off some energy if they have been sitting in the car for awhile.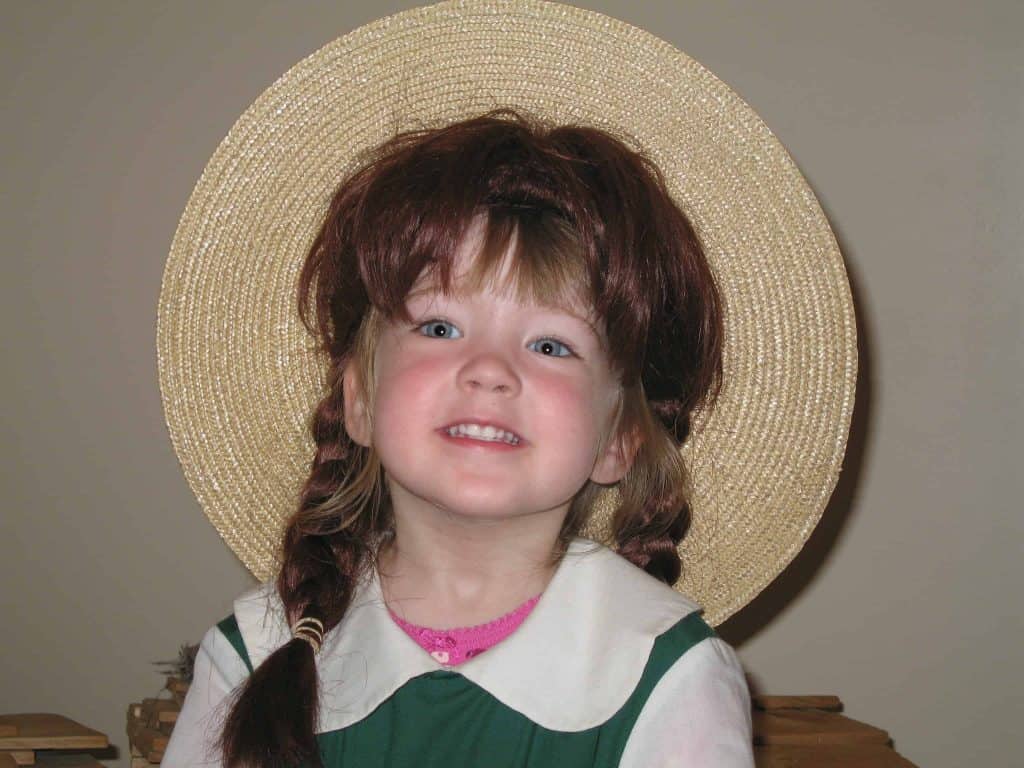 We have traveled to a lot of places in the world, but if you ask my kids what their favourite destination has been they are as likely to say Prince Edward Island as anywhere else. Vacations on Prince Edward Island have become such an important family tradition for us that I'm confident that both of my girls will continue to travel there once they are grown and have families of their own.
Prince Edward Island is one of the best destinations in Canada for families because there truly is something for everyone and in the midst of the fun of your first-time visit, you are likely to realize that you are already dreaming of your return.