Samuel Johnson famously said "When a man is tired of London, he is tired of life…" and I feel the same when it comes to books set in London – I'll never tire of them! Whether you are planning a trip to London or just want to escape, these books set in London will transport you to one of the greatest cities in the world.
This list is made up almost entirely of books that I have read over the years although there are a few that I have in my TBR stack. I've included my favourites in romance, historical fiction, contemporary fiction, non-fiction, classics and children's books and I'll add to the list as I read more books set in London that I enjoy.
You might also enjoy reading:
Books Set in Paris: A Literary Escape to the City of Light
35 Books Set in India: A Literary Journey
Flirty Romance Books Set in Fab Destinations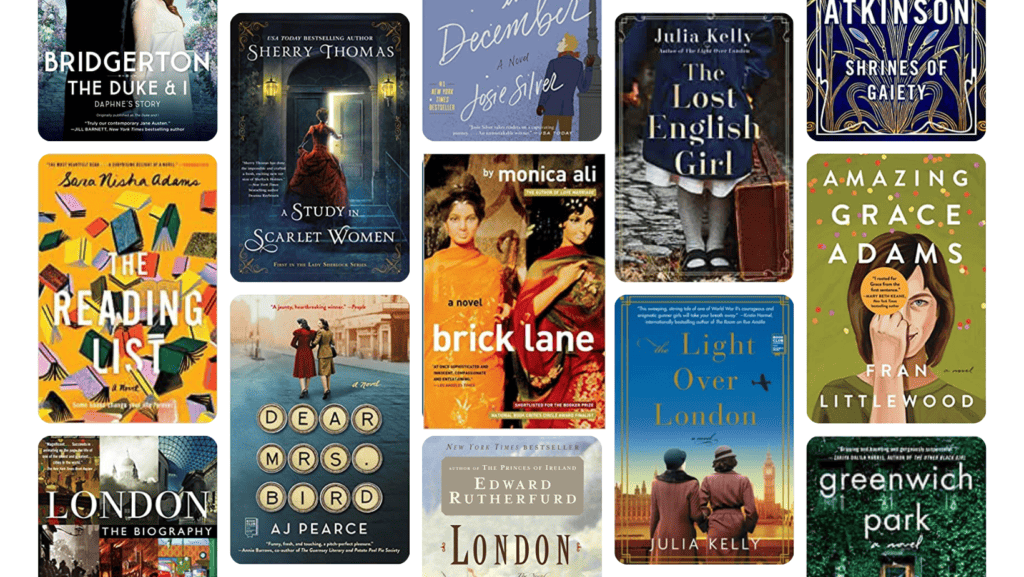 This post may contain affiliate links. If you click an affiliate link and make a purchase then we receive a small commission at no additional cost to you.
We are a participant in the Amazon Services LLC Associates Program, an affiliate advertising program designed to provide a means for us to earn fees by linking to Amazon.com and affiliated sites. As an Amazon affiliate I earn from qualifying purchases.
Historical Fiction Set in London
It's no surprise that a city as historic as London is the setting for many works of historical fiction – these are a few of my favourites.
1. Small Island by Andrea Levy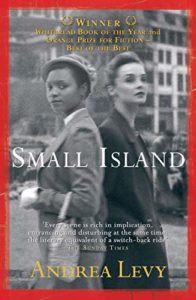 Andrea Levy's Small Island, published in 2004, won a number of literary awards including the Orange Prize for Fiction and the Commonwealth Writers' Prize. I read the novel when it first came out in paperback but think it merits a re-read.
The beautifully-written story takes place in London in 1948 and is told in the voices of four characters – Hortense who is recently arrived from Jamaica to join her husband; Hortense's husband, Gilbert, who fought in the war for Britain; his white landlady, Queenie; and Queenie's husband, Bernard, who is also a war veteran. Small Island is a fascinating look at the first wave of post-war immigration from the West Indies to Great Britain and the racial inequality that these new immigrants faced upon arrival.
2. London by Edward Rutherfurd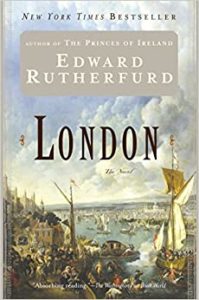 Edward Rutherfurd is a master of epic historical fiction and London is one of his best! As in his other novels, London follows generations of families through centuries and ties them to the history of the city from the age of Julius Ceasar to the twentieth century.
Rutherfurd's exhaustively researched books are long (this one is 1,100+ pages in paperback) but don't let that put you off – they are also a wonderful journey through history and hard to put down. Perfect for anyone who loves history and travel!
3. The Light Over London by Julia Kelly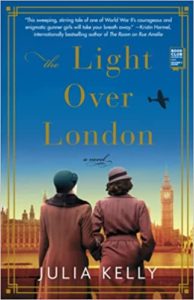 I have become a fan of Julia Kelly's historical novels in the past couple of years so have added this one that she wrote in 2019 to my TBR list. The Light Over London tells the story of a young woman who joins the women's auxiliary branch of the British Army in the anti-aircraft gun unit as a gunner girl. These brave and resilient young women fulfilled their duties during the deadly air raids where bombs fell on the city of London. I love a historical novel that educates us about the many wartime roles that women held!
4. The Bloomsbury Girls by Natalie Jenner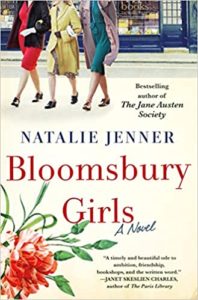 Bloomsbury Girls is a cozy historical fiction novel with a bit of romance about three young women working in a charming, old-fashioned bookstore in London in 1950. Times are changing in the aftermath of World War II but not always quickly enough. Vivien, Grace and Evie are eager to make their mark and have plans for improving Bloomsbury Books but their male coworkers are in charge and not inclined to take the three women or their ideas seriously.
It's a slow-paced read but I enjoyed this glimpse into life in post-war London and the social changes brought about by the war as well as rooting for the three determined women trying to get ahead in a male-dominated world. This is also an ode to bookstores/the world of books and publishing which I always appreciate and I particularly liked the many real-life literary characters that made an appearance in the novel.
One of the young women (Evie) was also a character in the author's first novel, The Jane Austen Society, and several other characters from that book make cameo appearances in Bloomsbury Girls. It's not necessary to read the earlier book first but having that background information does add to the story. Evie was one of my favourite characters from The Jane Austen Society so I enjoyed the opportunity to meet up with her again when she's a few years older!
5. The Last Dance of the Debutante by Julia Kelly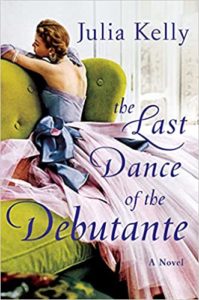 Another well-researched and entertaining historical novel from Julia Kelly that looks at the lives of young women during a time when society is undergoing significant change. This time she takes us into the world of debutantes in London during the 1958 "Season" – the last when debs were presented to the Queen.
Lily Nicholls is one of the young debutantes who is navigating the Season along with two separate groups of new friends when she discovers a devastating family secret that threatens her family's social standing as well as her future.
The Last Dance of the Debutante is a story about glamorous parties, exquisite gowns, and handsome escorts as well as the flip side of the debutante's life – exhaustion, gossip and pressure. It's a story of female friendship and of romance but also a story about the changes that started taking place in society in the late 1950s.
As Lily and her debutante friends progress from presentations to cocktail parties to grand balls, the societal conflict between a traditional and a more modern way of life for young women becomes apparent and some dare to ask themselves what they want in their lives and whether personal happiness or family legacy matters most.
6. Dear Mrs. Bird by AJ Pearce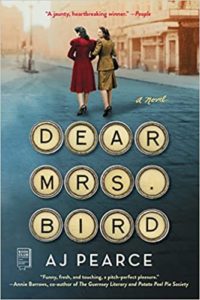 I loved Dear Mrs. Bird as well as the second book Yours Cheerfully which are part of the Emmy Lake Chronicles series and am eagerly awaiting the third and final installment Mrs. Porter Calling which will be published August 2023.
This charming series set in London during World War II is about a young woman named Emmy Lake who longs to be a war correspondent but inadvertently becomes a secret advice columnist at a women's magazine. Both of the first two books in the series are a delight – light, enjoyable reads that manage to be uplifting and heartwarming despite the difficult wartime circumstances.
7. Shrines of Gaiety by Kate Atkinson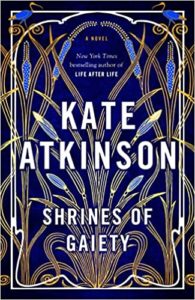 An entertaining, beautifully-crafted story – part historical novel part mystery – that takes place in London's Soho neighbourhood in 1926. Set in the aftermath of The Great War in London's glittering new underworld of hedonistic jazz nightclubs, Shrines of Gaiety is centred around the nightclub empire belonging to the notorious Nellie Coker and opens with Nellie's release following a stint in prison.
It's a dark story of nightclubs frequented by criminals as well as peers of the realm and Bright Young Things, organized crime, corrupt police officers, dancing girls, and murder but told in a light, jaunty way with witty wordplay and dry humour. The novel starts slow with a huge cast of characters to keep track of and several interwoven narratives but once all the back stories are in place it becomes a fun, fast-paced pageturner that's hard to put down.
8. Mr. Dickens and His Carol by Samantha Silva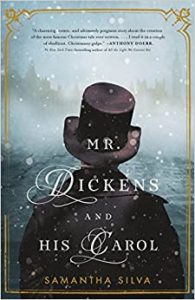 I thoroughly enjoyed this reimagining of how Charles Dickens came to write his classic novel. The book is set in December in the weeks leading up to Christmas and perfectly captures the atmosphere of winter in mid-19th century London as Dickens walks the streets of the city filled with self-doubt, worried about his finances and suffering from a bad case of writer's block.
9. The Lost English Girl by Julia Kelly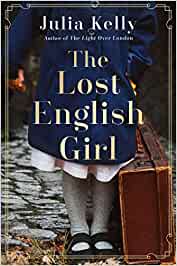 The Lost English Girl is a moving historical novel about the World War II evacuation of children in Great Britain known as Operation Pied Piper – a mass evacuation of millions of children from cities and towns to the countryside intended to keep them safe from German air raids while their parents stayed behind to help with the war efforts.
The story is told from several points of view – Viv, a young mother pressured by family and their priest to evacuate her young daughter to live with a childless couple; Joshua, her estranged musician husband serving in the RAF; and their young daughter, Maggie.
The Lost English Girl conveys the devastation and trauma caused by this separation of families and also includes issues relating to anti-semitism, religion, and the limited choices available to women at the time. A story of resilience that highlights a lesser known aspect of World War II history – a poignant, enjoyable read for fans of historical fiction!
10. Belgravia by Julian Fellowes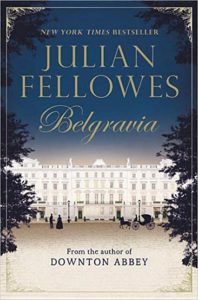 I have neither read nor watched the television series yet but Belgravia appeals to me as I'm a huge fan of Downton Abbey also written by Julian Fellowes! This bestselling novel about scandalous secrets and star-crossed lovers takes place in the 19th century in the fashionable neighbourhood of Belgravia in London.
Romance Books Set in London
London is every bit as romantic a city as Paris so you can't go wrong with a romance set in London!
11. Confessions of a Shopaholic by Sophie Kinsella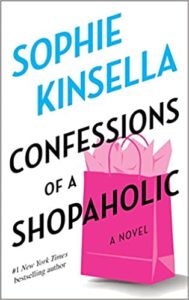 Many of Sophie Kinsella's books could be on this list but I decided to go with the first. I read Confessions of a Shopaholic shortly after it was first published 20 years ago and was instantly hooked at Becky's laugh-out-loud funny escapades and the London setting. I have read every book that Ms. Kinsella has written since as well as a couple that she has written under the name of Madeleine Wickham.
In this first book of the Shopaholic series, we meet Becky Bloomwood who's living in a fabulous flat in a trendy London neighbourhood with a closet full of the season's must-haves – none of which she can afford. Becky is dealing with letters from the bank and is trying to curb her spending but that just makes her feel bad – so she buys a little something to cheer herself up.
12. Bridget Jones's Diary by Helen Fielding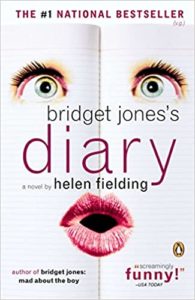 It has been 25 years since Bridget Jones's Diary was first published and it's widely considered to be one of the best rom-coms of all time. I hold Helen Fielding responsible for my obsession with British rom-coms! The laugh-out-loud account of a year in the life of a thirty-something singleton on a quest for self-improvement was a wildly successful book which was followed by sequels detailing later developments in Bridget's life as well as a series of films.
13. The Key to My Heart by Lia Louis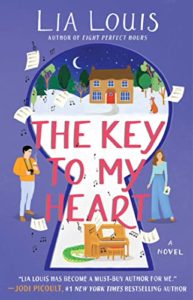 The Key to My Heart is a sweet, uplifting story about a young woman struggling with grief. It has been 2.5 years since Natalie's husband, Russ, died and her friends and family seem to think she should be getting over it by now but Natalie is stuck. She has lost all motivation, she's not ready to date, she has stopped writing music and she doesn't know what to do about the fixer-upper cottage where she and Russ lived outside of London.
Natalie's life feels empty and she's tired of everyone trying to fix her. The only place that Natalie can even bring herself to play music is at a public piano in St. Pancras Station where she stops twice a week to play anonymously as the crowds pass by. When someone starts to mysteriously leave sheet music there for songs that were meaningful to her and Russ, it provides the spark she needs to open herself up to new friendships, a new life, possibly new love and most of all hope for the future.
A heartwarming story about hope after loss and the healing power of music!
14. The Flatshare by Beth O'Leary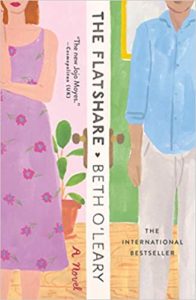 I love an English rom-com and Beth O'Leary's quirky first novel is a good one – a charming romance that isn't entirely light and fluffy! Tiffy has just gone through a bad break-up and needs a cheap apartment quickly so answers an ad that Leon has placed to share his flat. Leon works night shifts so he will use the apartment during the day and Tiffy will use it at night. The two start writing each other notes and are soon friends and maybe more – even though they have never met!
15. One Day in December by Josie Silver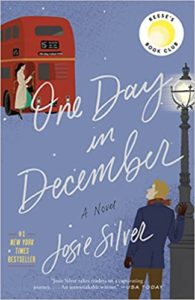 Laurie doesn't believe in love at first sight until she's riding a bus in London one day in December and she sees a man who she knows is the one. Their eyes meet before her bus drives away and Laurie spends the next year searching for this man she is sure she is fated to meet. She doesn't find him until she attends a Christmas party a year later and her best friend, Sarah, introduces her new boyfriend, Jack – the man from the bus. What follows for Laurie, Sarah and Jack is 10 years of friendship and heartbreak and a reminder that fate can take inexplicable turns along the route to happiness.
Laurie, Sarah and Jack's story begins and ends during the holiday season so it feels a bit Christmassy but can be read any time of the year. A story about love as well as friendship that anyone who believes in fate and love at first sight will enjoy.
16. Meet Me in London by Georgia Toffolo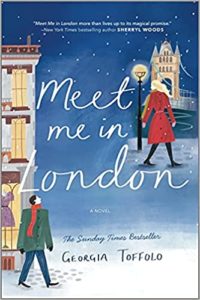 A cute, easy-to-read romance set in London during the holiday season that made me remember just how much I have always wanted to visit London at Christmas!
Victoria, an aspiring fashion designer, agrees to pretend to be engaged to Oliver, heir to a retail empire, until the grand opening of his new department store in Chelsea. Their fake engagement soon leads to the development of real feelings, however, Victoria has a secret from her past that may prevent their relationship from continuing.
As well as the blossoming romance, there are also themes about the importance of friendship and of having the courage to dream big and daring to follow your passions.
17. The Switch by Beth O'Leary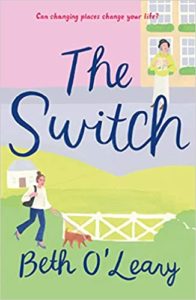 I loved this charming feel-good story about a grandmother/granddaughter pair switching lives. The story alternates between 79 year-old Eileen who lives in a small village in Yorkshire and Leena who is in her 20s and has a demanding career in London.
Leena, who is still reeling from the death of her sister, blows a big work presentation and is forced to take a 2 month sabbatical so she can rest. Eileen was left by her husband and decides she needs a new love interest but there's slim pickings in her small village. The solution – switch lives for the 2 months and see what happens.
Eileen was my favourite character in this book – we all could use a feisty grandma like her! This is a great feel-good rom-com with a happy ending!!
18. Here for the Drama by Kate Bromley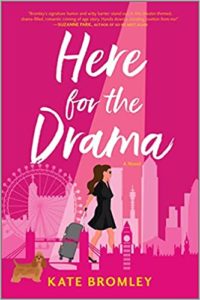 This rom-com made it to my TBR shelf because it has everything I love – London, theatre and a cute dog!
Winnie dreams of becoming a famous playwright but in the meantime she is working as an assistant to celebrated feminist playwright Juliette Brassard and accompanies her across the pond when a theatre company in London, England decides to stage one of Juliette's plays. The trip quickly goes sideways when Juliette butts heads with the director and Winnie soon finds herself trying to save a production seemingly headed for disaster while balancing a secret relationship with Juliette's British nephew and caring for a rambunctious rescue dog.
19. Bridgerton Series by Julia Quinn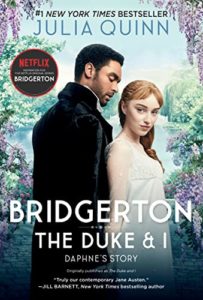 I loved the first two seasons of the Bridgerton series on Netflix but I'm just now getting around to reading Julia Quinn's steamy Regency-era romance novels. The Duke & I is the story of Daphne Bridgerton, the fourth of eight siblings in her close-knit family, and her relationship with Simon, the Duke of Hastings.
The story takes place in the ballrooms and drawing rooms of Regency London during the year that Daphne is a debutante when she and Simon devise a plan for a fake courtship that will enhance Daphne's reputation and allow Simon to deter mothers from parading their daughters before him. But we all know where fake courtships tend to lead!!
20. This Time Next Year by Sophie Cousens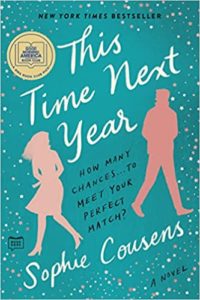 I missed This Time Next Year when it was first published in 2020 but enjoyed the next two books by Sophie Cousens so have added her first novel to my TBR.
This Good Morning America Bookclub pick and New York Times bestseller is about Minnie Cooper and Quinn Hamilton who were both born on New Year's Day in London in 1990. Minnie is convinced that her birthday is unlucky because of Quinn – he got the cash prize for first baby of the year and the name that Minnie was meant to have – and now they have unexpectedly met on their mutual 30th birthday. A love story about how fate leads us to the people we least expect.
21. A Lady's Guide to Fortune Hunting by Sophie Irwin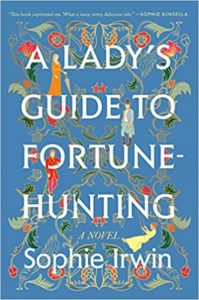 Kitty Talbot's parents have both recently died and, as the eldest of five sisters, it's up to her to find a way to pay off their father's debts, save the family home and keep the sisters all together. In Regency England, the only solution is for Kitty to marry well so she's off to London for the Season to find a husband. All is going well until Kitty meets Lord Radcliffe who recognizes that she is a fortune hunter and vows to thwart her plans. A fun, witty, fast-paced read!!
If you enjoy this, the second in the series A Lady's Guide to Scandal will be published in July but is set in Bath not London.
Contemporary Fiction Set in London
Here are a few recommendations if you are looking for contemporary fiction set in London.
22. White Teeth by Zadie Smith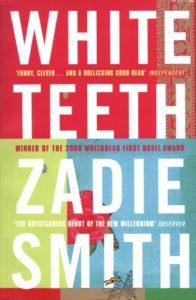 I read Zadie Smith's award-winning and critically acclaimed first novel years ago but have recently been discussing her works with my teenage daughter and plan to read it again. Set in a gritty North London neighbourhood in the '70s, it's the story of two unlikely friends who are both veterans of World War II – Archie Jones and Samad Iqbal – and Britain's relationship with immigrants.
23. The Reading List by Sara Nisha Adams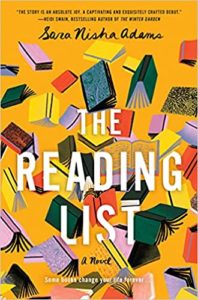 I loved this heartwarming debut novel by Sara Nisha Adams about the friendship that develops between an elderly widower and a teenage girl in the Wembley district of London – all because of a list of books!
Mukesh is a lonely widower who reads a library copy of The Time Traveler's Wife which hadn't been returned following the death of his wife Naina two years earlier. He is so moved by the novel that he visits the local library where he meets Aleisha, a 17 year-old summer librarian who is dealing with some serious family issues at home. Aleisha has read nothing but textbooks for years so is unable to recommend a book for Mukesh, however, shortly after their encounter she happens upon a reading list and decides to read the books listed and share the recommendations with Mukesh.
The Reading List is a lovely story about the power of books to forge connections between people and to build communities. Mukesh, Aleisha and several others touched by the reading list discover that books can have a profound impact on readers – books may be an escape but they can also teach us things and show us the world. Books take us on a journey – not just to unfamiliar places but also into the lives and experiences of others.
24. Brick Lane by Monica Ali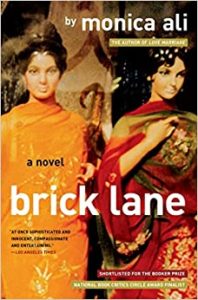 Brick Lane is another novel that I'm finally getting around to reading nearly 20 years after it was published. As a teenager, Nazneen is sent from Bangladesh to London to marry a man 20 years her senior in an arranged marriage and is later torn between tradition and her own desires. The Booker Prize Nominee is a coming-of-age story as well as a story of immigrants and racial and cultural conflict in London.
25. The Authenticity Project by Clare Pooley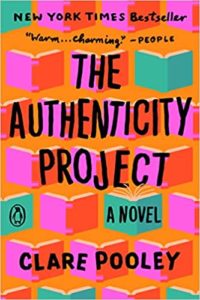 On my TBR list because I loved the author's most recent novel, The Authenticity Project is the feel-good story of a group of strangers who live near each other in London and unexpectedly become close friends after writing their deepest secrets in a shared green notebook left in a local café.
26. NW by Zadie Smith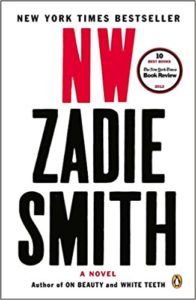 I read Zadie Smith's White Teeth and On Beauty years ago but just recently purchased a copy of NW to read. Smith's critically acclaimed 4th novel, published in 2012, follows four people living in northwest London trying to establish their lives outside of the council estate where they grew up.
27. Queenie by Candice Carty-Williams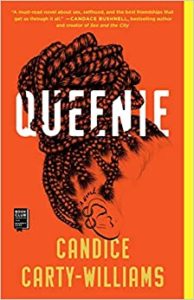 Before I read Queenie, the best-selling debut novel by Candice Carty-Williams, I was aware that the character was being described as a "Black Bridget Jones" but it's actually a much deeper story about being a Black woman living in London today.
Queenie the novel is easy to read and is darkly funny at times but the character's downward spiral into despair and self-destruction and her frequent encounters with racism are far more serious than the mostly lighthearted plot of Bridget Jones' Diary.
Queenie is one of the most memorable characters that I have encountered recently and I recommend the book – just be aware that the issues tackled go beyond dating and diets.
28. With Love from London by Sarah Jio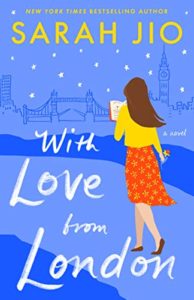 A sentimental dual timeline story about love, loss and starting over. Valentina is a librarian/bookstagrammer in her '30s living in Seattle who has just been dumped by her husband of 12 years when she learns that she has inherited a flat and bookstore in the Primrose Hill neighbourhood of London from her estranged mother, Eloise. Valentina, abandoned by her mother at the age of 12, has mixed feelings but heads to London to decide whether she will sell the bookstore or try to keep it.
Once there Valentina learns that Eloise has left her a scavenger hunt of sorts that will better acquaint her with her mother's favourite books, her life in England and her reasons for leaving Valentina behind. Valentina's timeline takes place in 2013 in London while Eloise's starts in 1968 in London, then moves to California and back to London over her lifetime. There is some romance in With Love from London but it's more a touching story of the unbreakable bonds of love between mother and daughter and a love letter to books and reading.
This was a very enjoyable read for me – I love books and I love London so it was hard to miss! A beautiful and heartwarming story with an engaging narrative, a great setting and interesting characters.
29. Yinka, Where is Your Huzband? by Lizzie Damilola Blackburn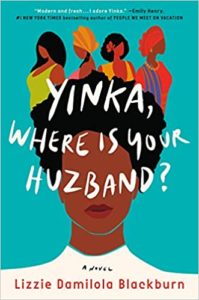 This was an enjoyable read because Yinka is such a likeable character that it's impossible not to want everything to work out for her. She's a 31 year-old, Oxford-educated British Nigerian woman with a job in investment banking, but Yinka's not married so her mother and aunties are constantly hounding her about finding a "huzband" even to the point of praying over her in public.
Yinka tries to ignore the familial pressure but when she loses her job and runs into her ex-boyfriend with his new fiancée she is determined to find a date for her cousin's upcoming wedding and becomes caught up in a downward spiral of self-doubt about whether she's enough and deserving of love.
This isn't your standard rom-com as Yinka starts out searching for romantic love but discovers that what she really needs is to learn to love herself first.
30. The Lost Ticket by Freya Sampson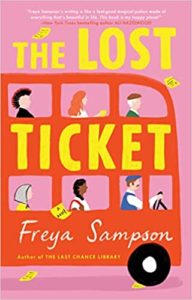 Sometimes you just need a feel-good book and this sweet, uplifting story will restore your faith in humanity!
Libby arrives in London brokenhearted, homeless and unemployed and is en route to her sister's home when an elderly man strikes up a conversation with her on the number 88 bus. Frank tells Libby that he met a beautiful young woman on the very same bus 60 years earlier and made plans to meet her at the National Gallery. Unfortunately though, he lost the bus ticket where she had written her number and they failed to connect so he has been riding the bus ever since hoping to see her again.
Libby is inspired to help Frank and, along with Dylan, Frank's carer, and a few others, she launches a search for the mystery woman but Frank has dementia and time is running out.
A lovely, heartwarming story about kindness, compassion and a disparate community of people coming together and transforming lives as a result!
31. Iona Iverson's Rules for Commuting by Clare Pooley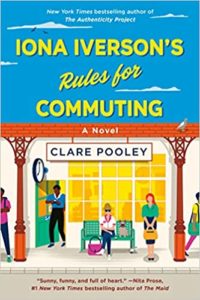 I loved this charming story about a group of commuters in London who break one of the rules of commuting and start talking to each other! Iona is a larger-than-life magazine columnist who commutes by train from Hampton Court to Waterloo Station in London with her dog, Lulu, each day but never speaks to her fellow passengers. Then one morning, an out-of-the-ordinary incident brings the disparate group of commuters together and they discover that wonderful things can happen when you connect with others.
A wonderful, feel-good story about a group of people with very little in common who form a strong community of support!
Published in the UK as The People on Platform 5.
I received a digital ARC (Advance Review Copy) from NetGalley.
32. Mornings with Rosemary by Libby Page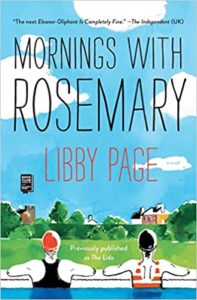 I recently came across this novel, originally published as The Lido, about the friendship between a young reporter and an 86 year-old woman and was hooked by the comparison to A Man Called Ove.
Rosemary has lived in the Brixton area of London all of her life and is unhappy that the lido, an outdoor pool where she swims daily, is threatened with closure by a housing developer. Kate is the lonely young reporter assigned to write about the lido's closing who decides to focus her story on Rosemary. It's a story about community and a life-changing friendship.
33. Amazing Grace Adams by Fran Littlewood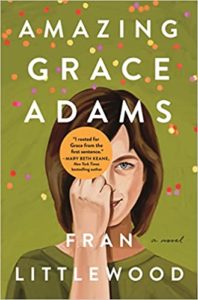 North American Publication Date: September 5, 2023
Amazing Grace Adams has already been published in the UK but won't be available in North America until the fall. Grace Adams is every woman who has been pushed to the brink and decides to push back. She's 45, perimenopausal, unhappy and stuck in traffic but today Grace has had enough and she simply gets out of her car and walks away setting off across London carrying a £200 cake to win back her estranged daughter on her 16th birthday.
Mysteries and Thrillers Set in London
There's just something about foggy London Town that makes it the ideal setting for mysteries and thrillers.
34. At Bertram's Hotel by Agatha Christie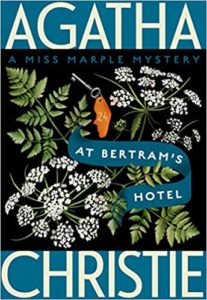 I was obsessed with Agatha Christie as a teenager and read every volume that my local library had on the shelves but I missed At Bertram's Hotel! In this mystery, Miss Marple travels from her village for a holiday at a fancy hotel in London but there's soon a murder for her to solve in the city.
35. Mrs. Hudson and the Christmas Canary by Martin Davies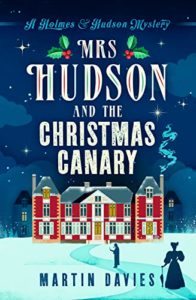 Mrs. Hudson and the Christmas Canary is a cozy mystery which is part of a series set in the world of Sherlock Holmes with his cook, Mrs. Hudson, and a housemaid named Flotsam doing most of the investigative work.
It's a light, easy-to-read Victorian-era mystery set in London and the English countryside during the Christmas season which ties together a missing violinist, several baffling deliveries of hens in London, damaged Christmas trees, stolen jewels, and a Christmas canary ornament that has been missing for 23 years.
Although part of a series, this is fine as a standalone without having read the previous books in the series and it's an entertaining holiday season mystery!
Thank you to NetGalley for providing me with a digital ARC.
36. Greenwich Park by Katherine Faulkner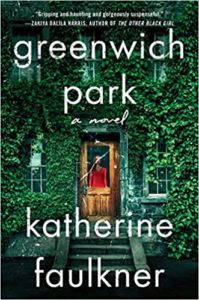 A riveting domestic thriller by first-time novelist Katherine Faulkner about three siblings and their partners living in an affluent neighbourhood in the Greenwich borough of London. Helen and her husband, Daniel, are expecting their first child after a series of miscarriages when she meets an erratic young woman named Rachel at her prenatal class.
As Helen advances through her last few weeks of pregnancy, Rachel infiltrates their lives and their home and it gradually becomes apparent that she is manipulative, perhaps hiding her true identity and may have an ulterior motive for befriending Helen.
The narrative alternates points-of-view between Helen, her sister-in-law Serena who is also pregnant, and her younger brother Charlie's girlfriend, Katie, who is a journalist reporting on the rape of a young woman in Cambridge.
Greenwich Park is a gripping, thrilling read that I found impossible to put down because of the constant sense that I had that something bad was about to happen! I anticipated most of the plot twists but was taken completely by surprise by aspects of the ending. This was an impressive debut – can't wait for Faulkner's next novel!
Thank you to NetGalley for providing me with a digital ARC.
37. The Girl on the Train by Paula Hawkins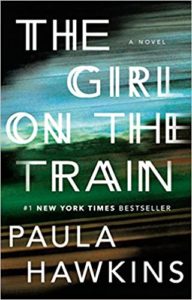 I thoroughly enjoyed this psychological thriller that I read several years ago and was later made into a movie (although the film version takes place in New York instead of London). Every day morning and night, Rachel's commuter train travels through a stretch of suburban homes and stops at a signal where she watches a couple on their deck and imagines that she knows them. Until one day she sees something shocking and feels she has no choice but report it to the police.
38. A Study in Scarlet Women by Sherry Thomas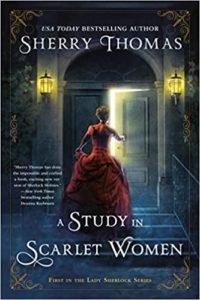 I first read A Tempest at Sea which is the 7th volume in the Lady Sherlock series and then started at the beginning as I quite enjoyed this version of Sherlock Holmes with an intelligent and independent female protagonist in Victorian England!
In this first book in the series, Charlotte Holmes finds herself an outcast fending for herself on the mean streets of London. When her sister and father are under suspicion in a trio of unexpected deaths, Charlotte assumes the name Sherlock Holmes to investigate and find the true culprits.
London in Non-Fiction
I don't read a lot of non-fiction but there are a few books about London that catch my eye.
39. London: The Biography by Peter Ackroyd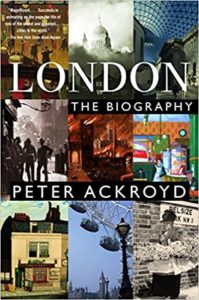 If you want to learn more about the city of London then Peter Ackroyd's book is a good choice. This New York Times Notable Book covers two thousand years of London's history and folklore in a unique thematic tour.
40. Will in the World by Stephen Greenblatt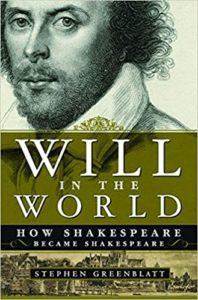 I bought this book in London several years ago and it has been on my TBR shelf since! Harvard professor and Shakespeare scholar, Stephen Greenblatt, interweaves the biographical facts of Shakespeare's life with an account of Elizabethan England to show how a young man from the provinces without wealth, connections or education became the world's greatest writer.
41. The Book Lover's Guide to London by Sarah Milne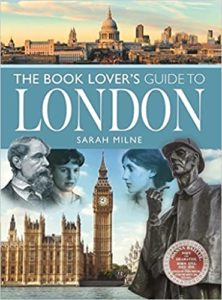 I read The Book Lover's Guide to Paris earlier this year and thoroughly enjoyed it so am looking forward to read this book by the same publisher as well. This literature guide to London is fully illustrated with beautiful colour photographs and takes the reader on an area-by-area journey through London to discover the stories behind the stories told in some of the most famous novels, plays and poems written in, or about, the city. It can be used as a guidebook for a literary exploration of London or read just to enjoy learning more about books and authors connected to the city.
42. London: A Guide for Curious Wanderers by Jack Chesher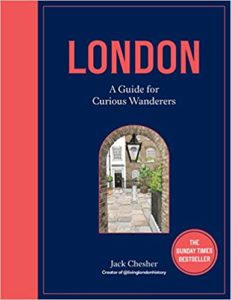 This recently published book is a richly detailed and beautifully illustrated guide to London's hidden secrets, untold stories and special places. If you enjoy discovering a miscellany of historic tidbits when exploring a city then this book is for you – there are even maps that will help you spot the details as you walk around London!
Literature Classics set in London
It's not possible to write a list of books set in London without including at least a few of the literature classics.
43. Great Expectations by Charles Dickens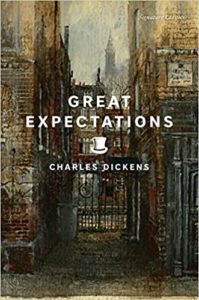 I first read this novel that Charles Dickens considered to be his best work in a high school English class and have re-read once since. This classic of Victorian literature is a coming-of-age novel about an orphan named Pip who rises to wealth and it has a wonderful cast of colourful characters.
44. Mrs. Dalloway by Virginia Woolf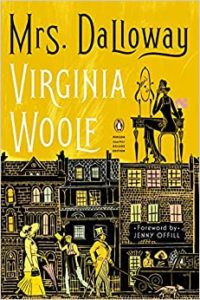 Virginia Woolf's classic book takes place over the course of a single day in a woman's life in 1920's London and reminds us that every day, hour and minute of our lives has the power to transform both us and those around us.
45. Oliver Twist by Charles Dickens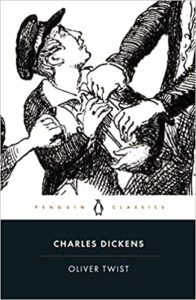 Known for its scathing indictment of a cruel society, Oliver Twist is the classic story of a young orphan who flees a workhouse to make his own way on the streets of London where he is soon taken in by a gang of pickpockets. Many are familiar with the story from the movie or the musical but the book is well worth reading too!
Children's Books Set in London
When my daughters were younger, I loved to share books that inspire a love of travel and adventure in kids with them. These are a few of the children's books set in London that we have enjoyed.
46. Madeline in London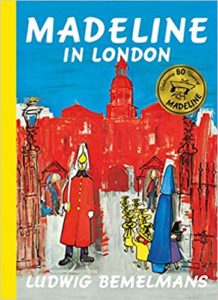 In this classic by Ludwig Bemelmans, Pepito has moved to England and Miss Clavel takes Madeline and the other girls for a visit to celebrate his birthday.
47. This is London by Miroslav Sasek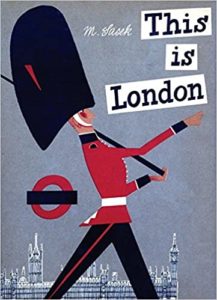 Miroslav Sasek, Czech artist and illustrator, published the first picture book in his delightful This Is series in 1958. Many have been reissued in recent years and a new generation of children and parents can now enjoy the series of books about many of the world's great cities and countries. This is London was a family favourite for us.
48. Katie in London by James Mayhew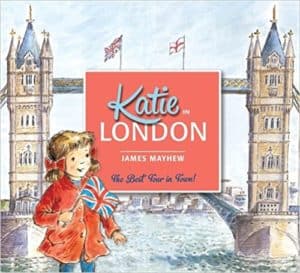 This delightful picture book was a favourite of both of my daughters when they were young. Katie and her brother visit London with their Grandma and are taken on a wonderful sightseeing tour around the city by a talking lion that they meet in Trafalgar Square.
49. Mary Poppins by P.L. Travers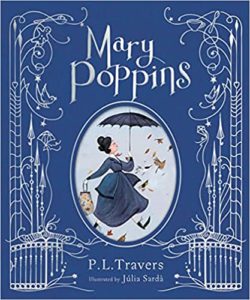 This classical novel about a magical nanny is a great choice to introduce children to London! Make-believe comes to life when Mary Poppins arrives at 17 Cherry Tree Lane to care for Jane and Michael Banks as she takes them on a series of fantastical adventures.
50. A Bear Called Paddington by Michael Bond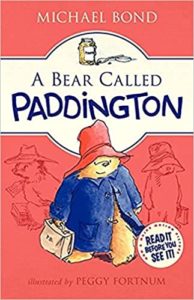 First published in 1958, A Bear Called Paddington is the first novel by Michael Bond, chronicling the adventures of this lovable bear who has travelled all the way from Peru to London where the Brown family first meets him at Paddington Station. If you're planning a family trip to London then you must take the kids to Paddington Station – they'll love it!!
You Might Also Like
Pin This For Later