Our family has always collected ornaments for the Christmas tree as souvenirs of the places that we have traveled to. Each year decorating the tree is an opportunity to reminisce about the places that we have visited. This is the second post featuring photos of my favourite ornaments.
Last year I wrote about the Christmas ornaments that we have collected as travel souvenirs and shared photos of a few favourites.  Now that the tree is up and decorated again, I feel compelled to share a few more of the ornaments that I love.
This little Santa from Aruba was the very first ornament that my husband and I bought together.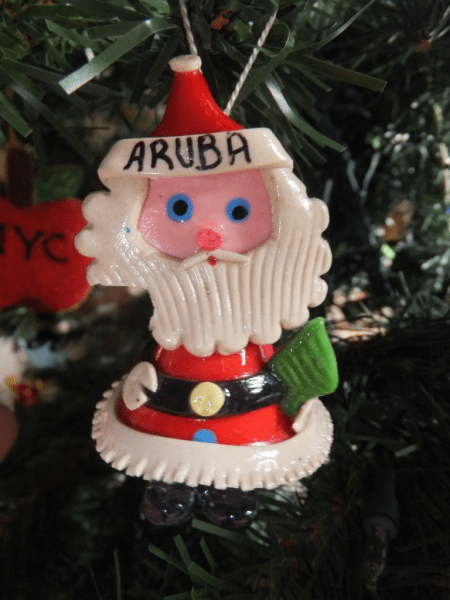 We returned from our Alaskan trip with a couple of souvenir ornaments.  This wooden one painted with a scene of children sledding.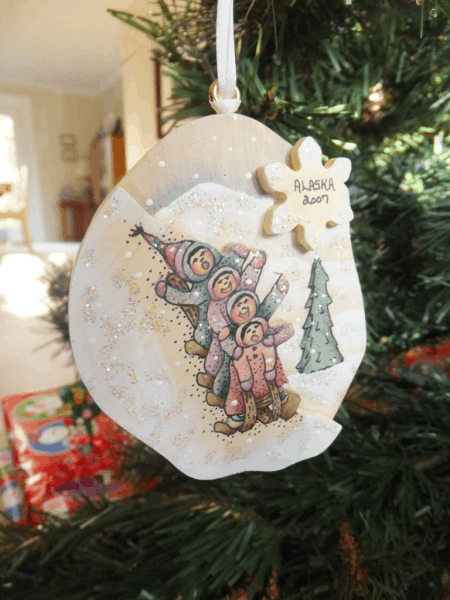 And this little guy from Talkeetna cavorting on the ice with his Christmas present.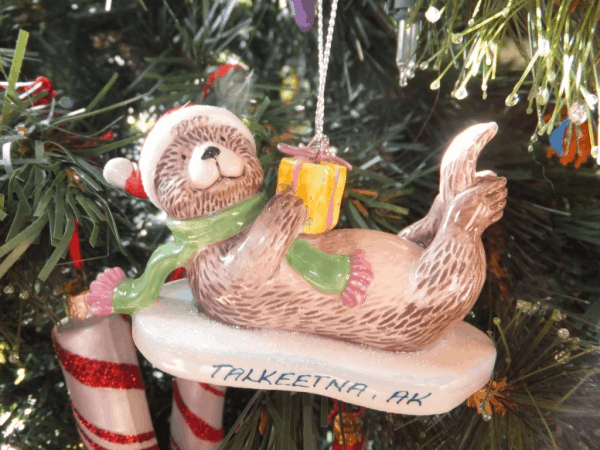 We found this Santa Claus in a shop in Edinburgh when we traveled there pre-kids.  He doesn't seem very jolly but I love his tartan cap.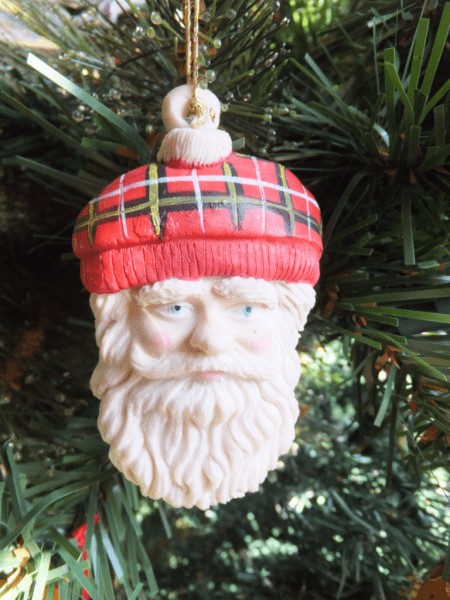 We spent two weeks in Provence a couple of summers ago and I searched and searched for a Christmas ornament but couldn't find anything.  On our last day I purchased this lavender sachet which now hangs on our tree during the holidays.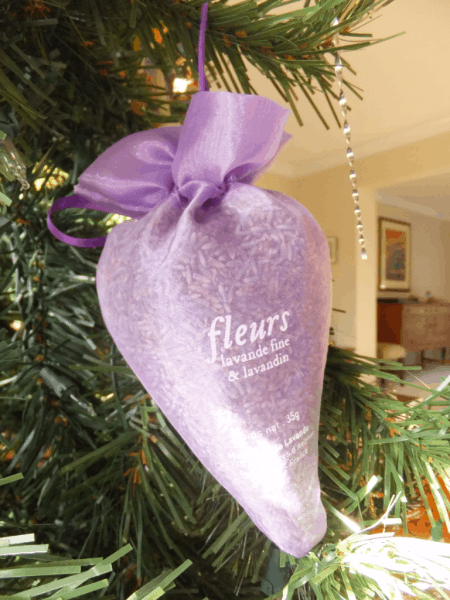 This cutie came from Finland and I'm not really sure what his intended purpose was (maybe he's a toy) but he bounces up and down on his coil spring on our Christmas tree now.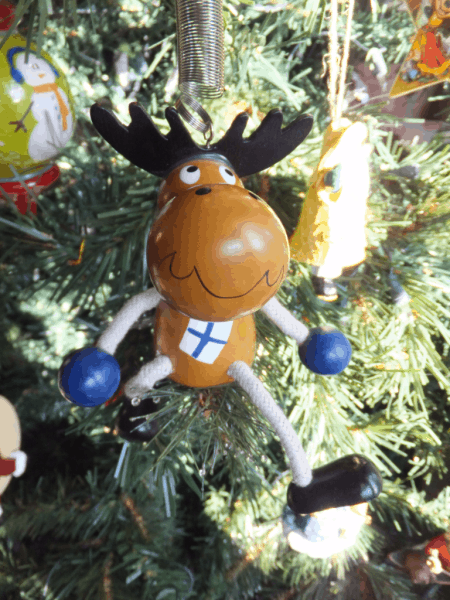 When we were in Copenhagen I purchased this metal angel made by Scandinavian design company Georg Jensen.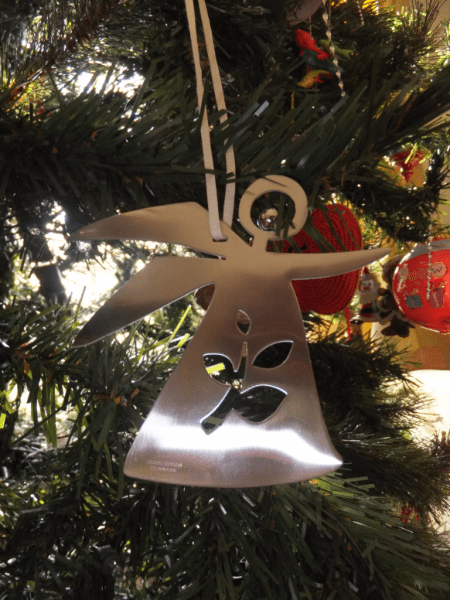 And on our trip to Paris this year, I couldn't resist buying an Eiffel Tower to hang on our tree – Emma would have preferred either the pink or purple version but we opted for something a little more neutral.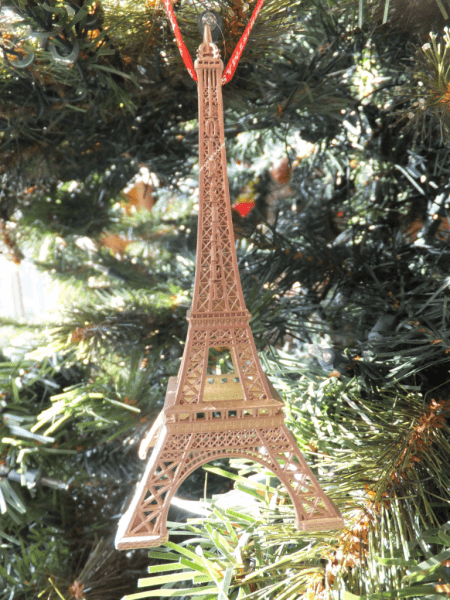 There may just have to be a Part 3 in the future to show off the rest of the ornaments that I have collected on our travels.
Related Links
Holiday Gift Guide: The Best Books for Travelers
Christmas Ornaments as Travel Souvenirs
Christmas Tree Ornaments as Travel Souvenirs: 2013 Additions
Disneyland During the Holidays
Celebrating the Holidays at Disney World
Favourite Holiday Events in Oakville and Toronto
Have you liked our Facebook page yet? I post articles from the blog there as well as photo albums from our travels and other travel news. Or, if you prefer, you can subscribe to the free RSS feed or sign up for an email subscription to keep up-to-date on our travel adventures.
Pin this for later