Are you a fan of Amazon Prime series The Marvelous Mrs. Maisel? We only recently started binge watching it but it was an instant favourite so I was quite excited to learn that On Location Tours had launched a Mrs. Maisel-themed sightseeing bus tour in NYC.
This post may contain affiliate links. If you click an affiliate link and make a purchase then we receive a small commission at no additional cost to you.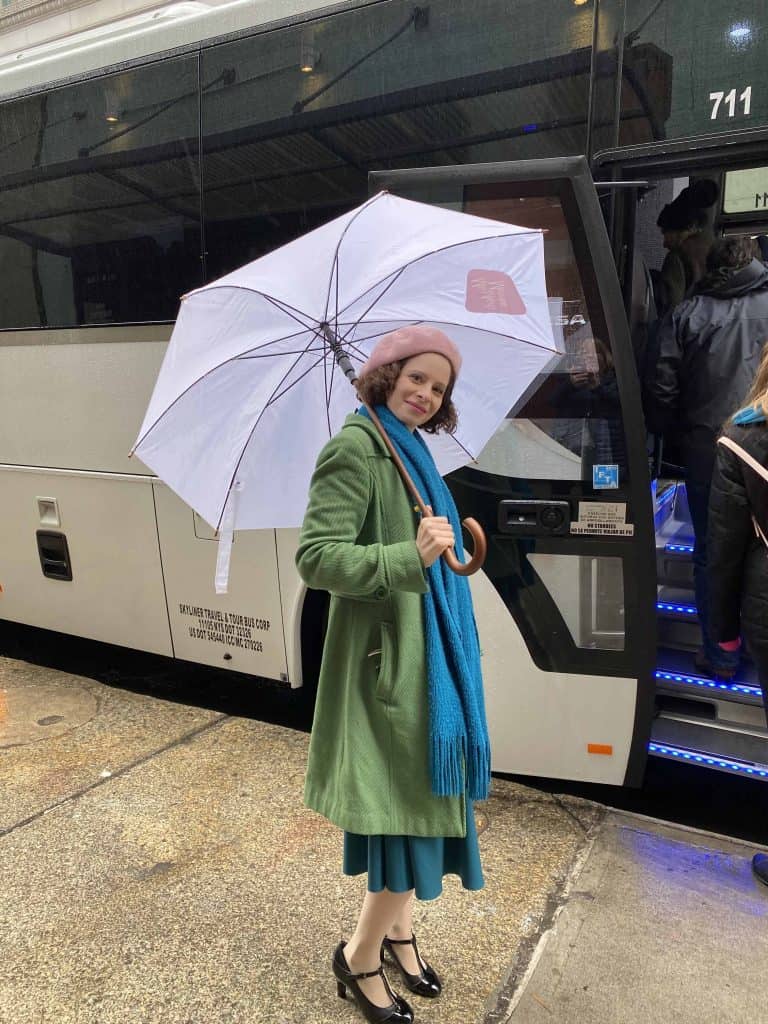 The Marvelous Mrs. Maisel
If you happen not to be familiar with the award-winning series, The Marvelous Mrs. Maisel, created by Amy Sherman-Palladino, is set in New York City in the late '50s. The show's main character, Miriam 'Midge' Maisel, is a housewife living on the Upper West Side when a series of events lead her to discover that she has a talent for stand-up comedy. Season 3 of the Emmy and Golden Globe winning television series was released on Amazon Prime in December and the show has been renewed for a 4th season.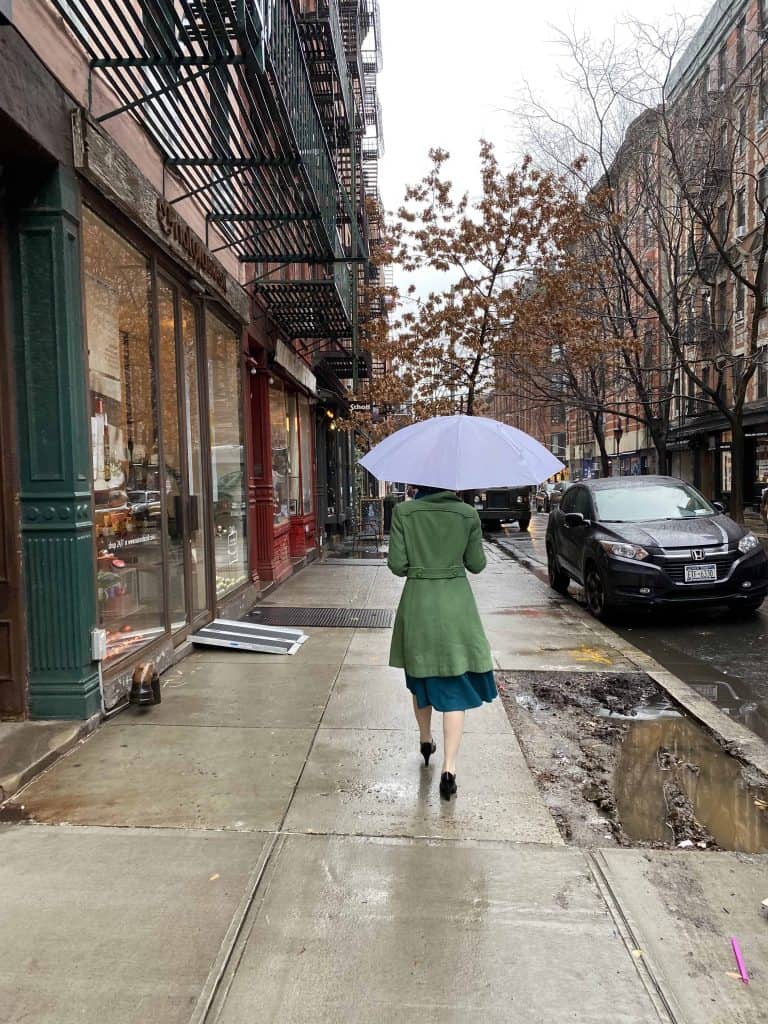 As an Amazon affiliate, I earn from qualifying purchases.
On Location Tours
On Location Tours is one of the world's largest tv and movie tour companies and the only one that operates in two cities (New York and Boston). The company was founded in 1999 and now provides tours to over 100,000 people annually. There are a number of themed tours available including Gossip Girls, Sopranos, Sex and the City, Central Park, Holiday Lights and more. Last month, On Location Tours launched their newest tour Mrs. Maisel's Marvelous Tour of New York City.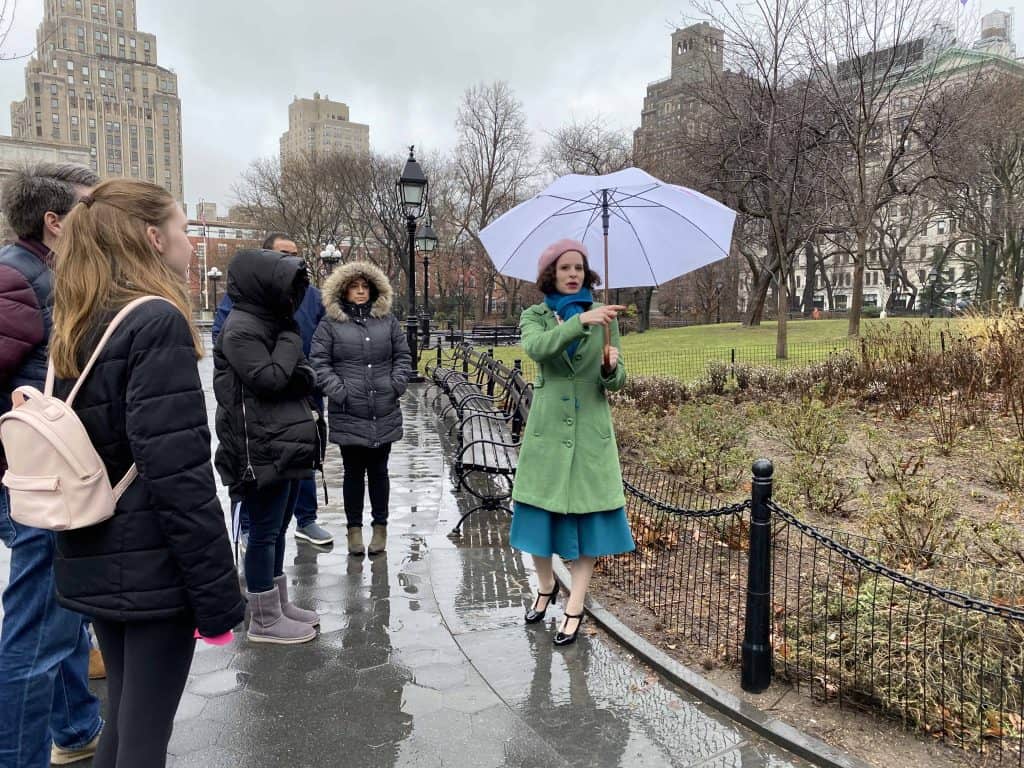 Mrs. Maisel's Marvelous Tour of New York City
On Location Tour's Mrs. Maisel's Marvelous Tour of New York City was launched in December to coincide with the release of Season 3 of the popular series on Amazon Prime. We were invited to take the tour while visiting New York during the holidays.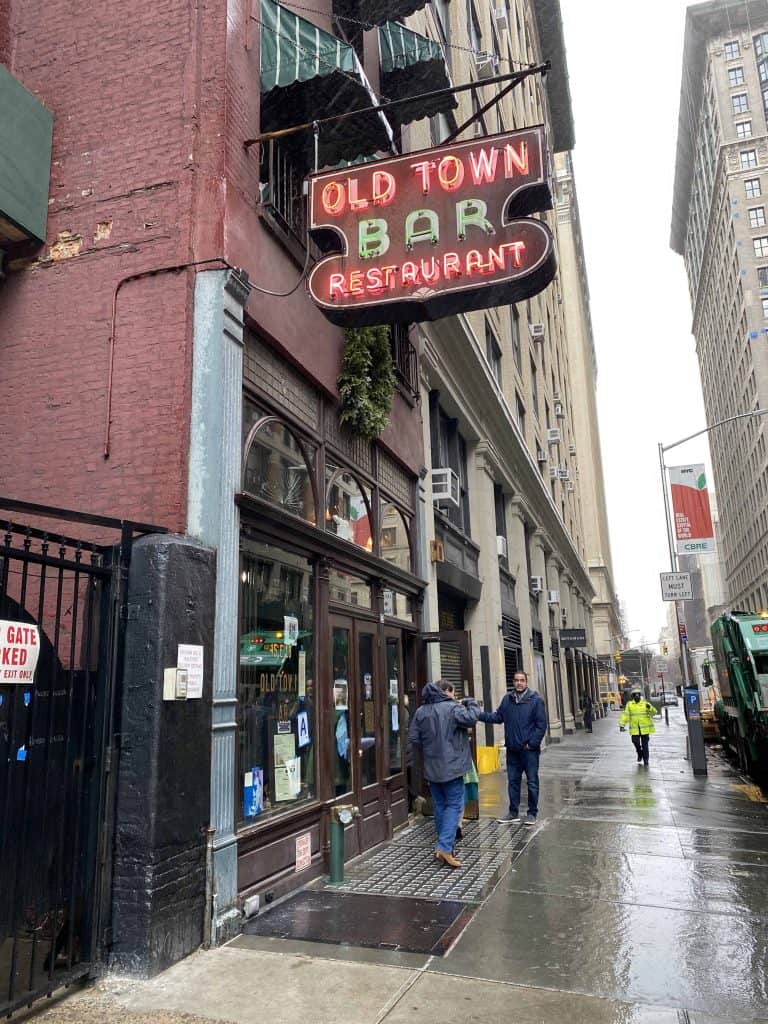 The tour begins at 34th Street between 5th and Madison across from the CUNY library which was originally the B. Altman department store where Midge works in the series. We met our guide, Lauren Milberger dressed as Mrs. Maisel, here at noon to head out on the tour. The tour is by coach bus with stops at various locations and includes a walking portion of the tour in Greenwich Village as well. Additional filming locations are pointed out while driving by on the bus. The bus is equipped with a television and our guide would play clips from the show featuring each location before we visited to refresh our memories.
One of the first stops on the tour is The Old Town Bar which will be familiar to viewers of Mrs. Maisel as the bar where Joel goes for drinks with his friend Archie. A fun fact that we learned from our guide is that this bar was also featured in Mad About You as the bar where Ursula worked. My husband and I were also big fans of that show so this stop was one of our favourites.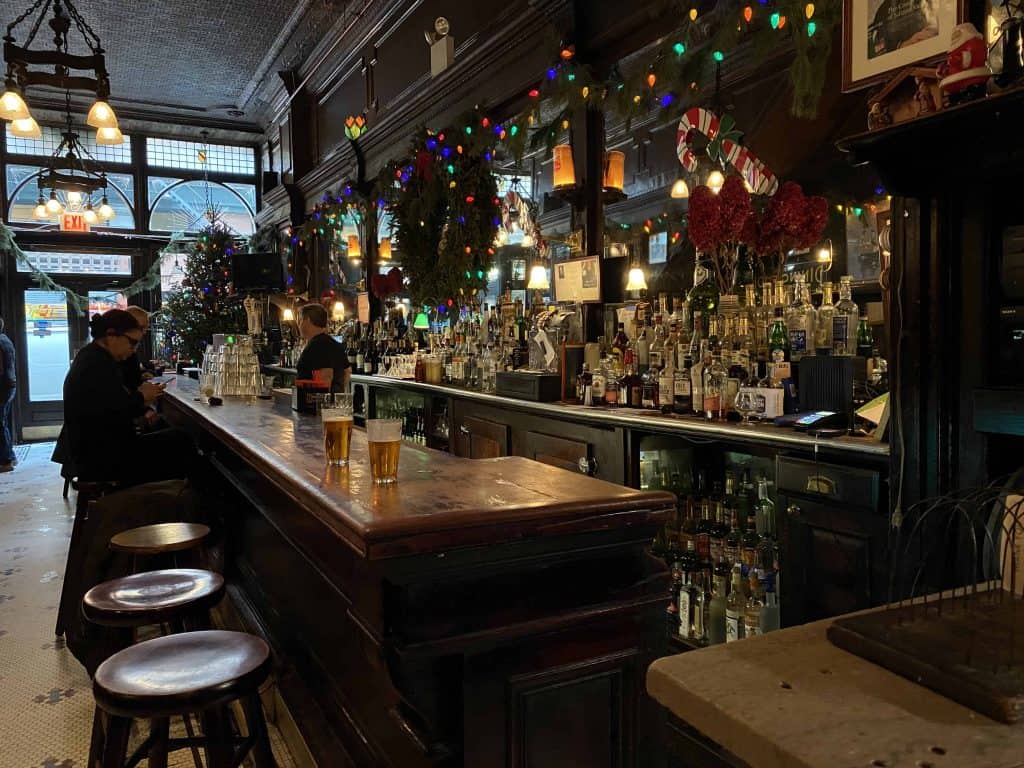 The second stop on our tour was at McSorley's Old Ale House. On the television series, this is the Irish pub that Midge visits with Benjamin in Season 2. McSorley's, however, is interesting to visit even without the connection to the show. The pub was established in 1854 and is New York City's oldest continuously operating saloon.
The floor is strewn with sawdust and the walls are covered with history. We were visiting during the Christmas holidays so the pub was very busy for a Monday afternoon and we couldn't get as close a look at the items on the wall as I would have liked. According to their website, everyone from Abe Lincoln to John Lennon has had a drink here and there's even an original wanted poster on the wall for Lincoln's assassin.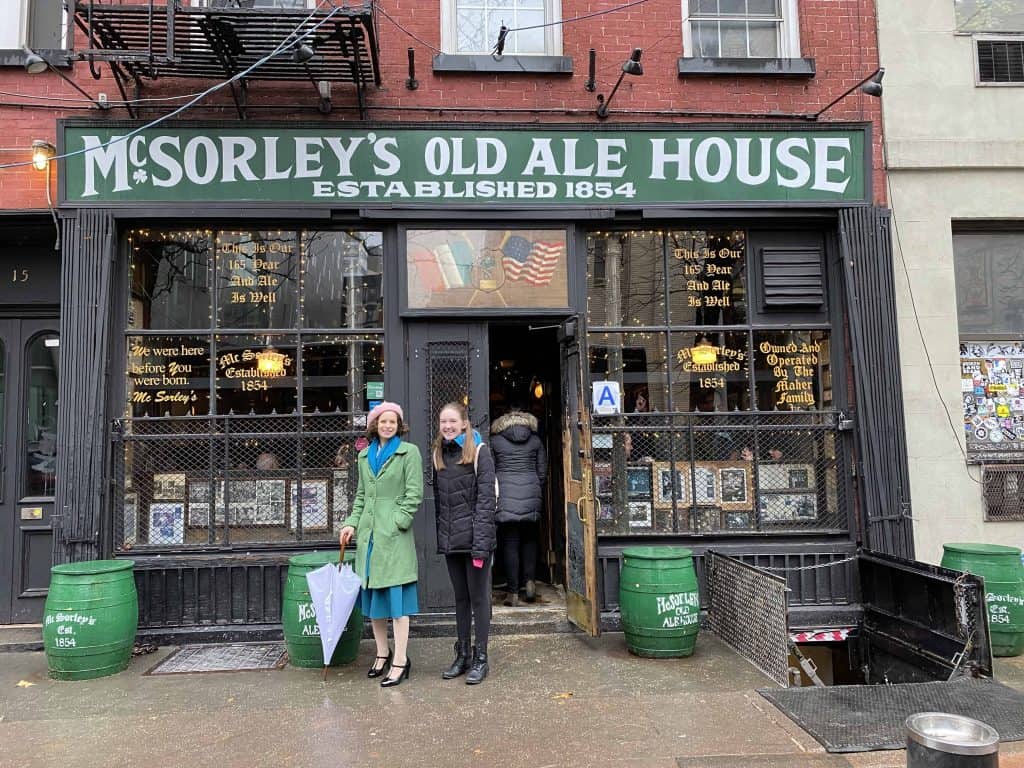 The third stop on our tour was to visit the butcher shop that Midge and her mother frequent to buy lamb for the brisket and black and white cookies. We weren't able to go inside this shop but it was fun to take photos outside re-enacting the scene where Midge exclaims "we got the rabbi" upon exiting the shop!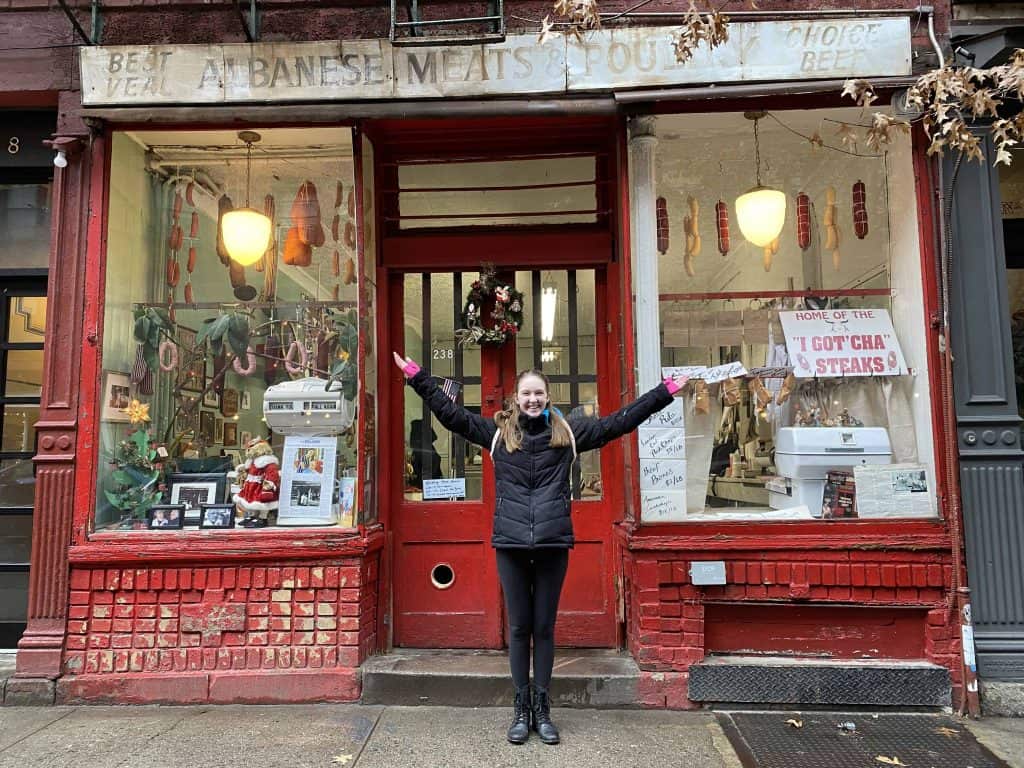 For the walking portion of the tour, the bus dropped us off at Washington Square Park where Midge stumbled upon a demonstration led by Jane Jacobs to save the park from development. This storyline is historically acccurate as developer, Robert Moses, had plans to put a four lane highway through Washington Square Park in 1958. Jane Jacobs and "a bunch of mothers" mobilised and were able to stop the project.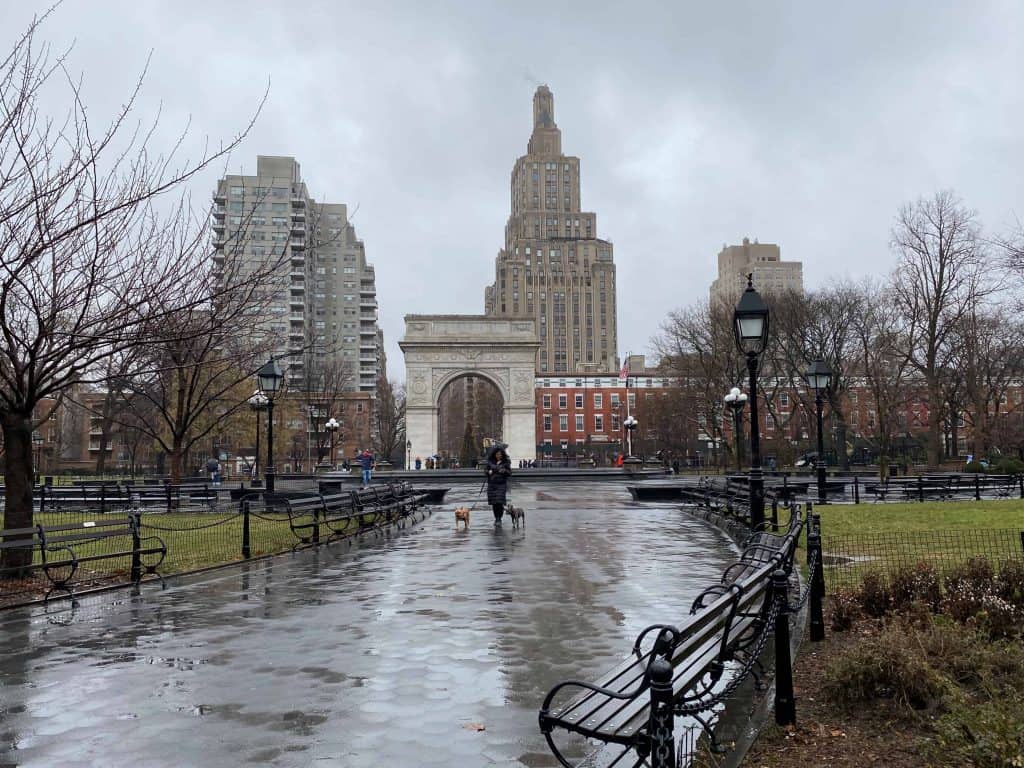 During the walking portion of our tour we visited several locations including the Music Inn shop featured in the show (a fascinating shop filled with instruments and music on two levels), Caffe Reggio (the first cafe in the United States to serve cappuccino) where Midge's father Abe meets his lawyer for coffee, the original location of the Gaslight Cafe, and Cafe Wha?.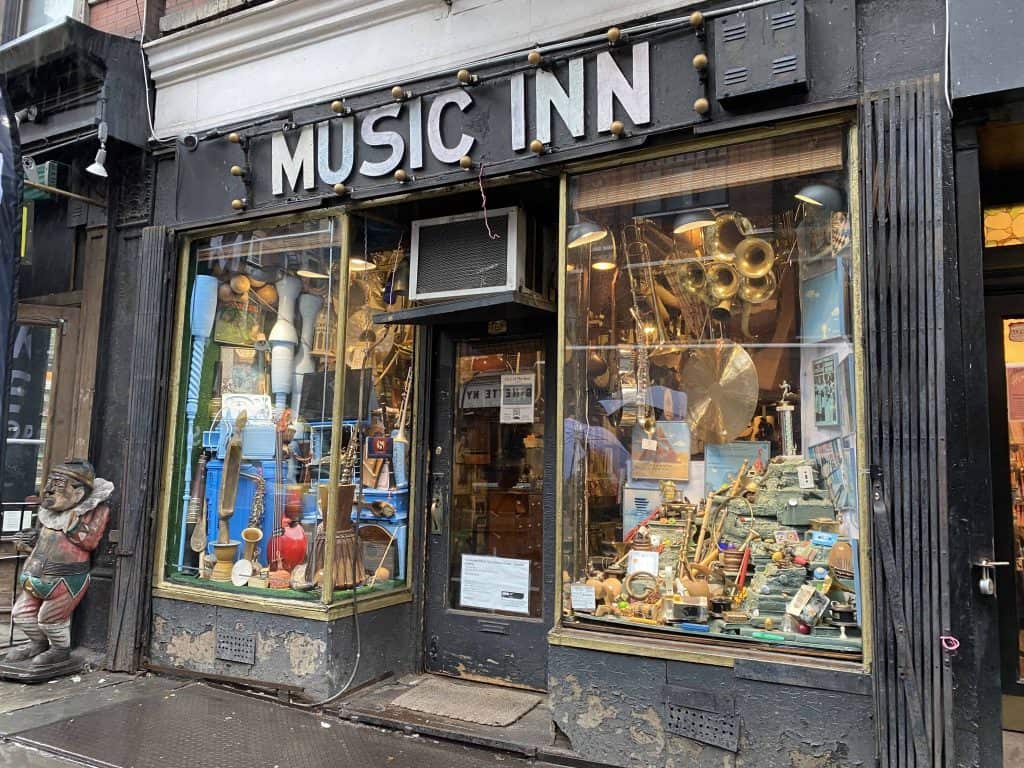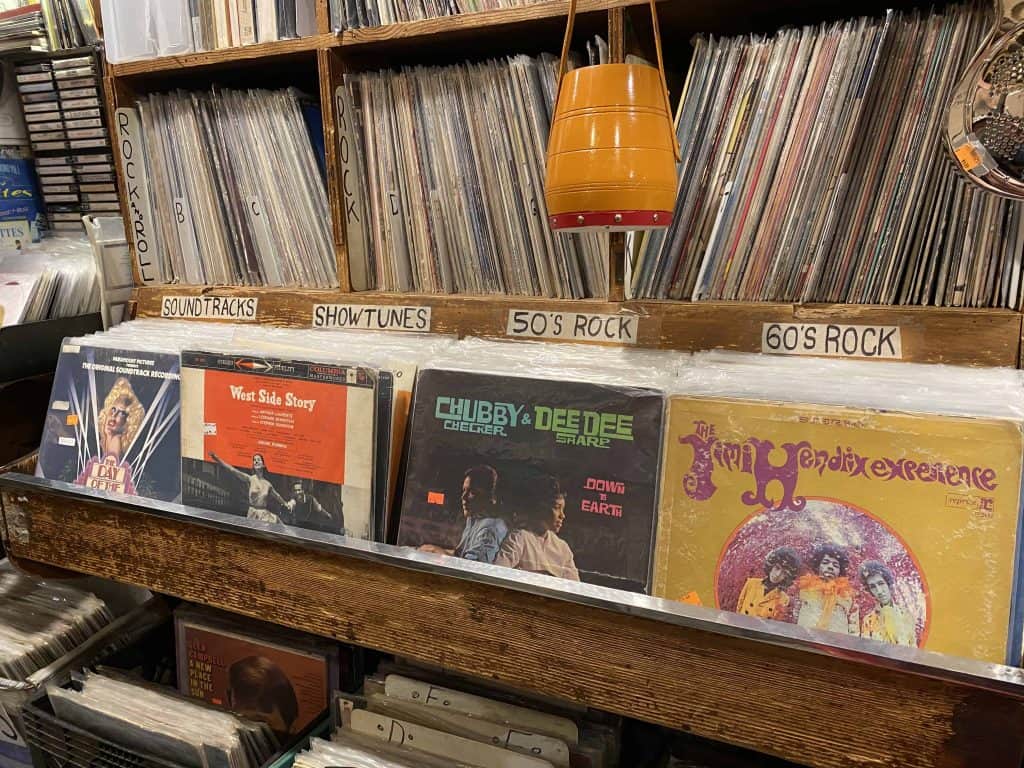 As an Amazon affiliate, I earn from qualifying purchases.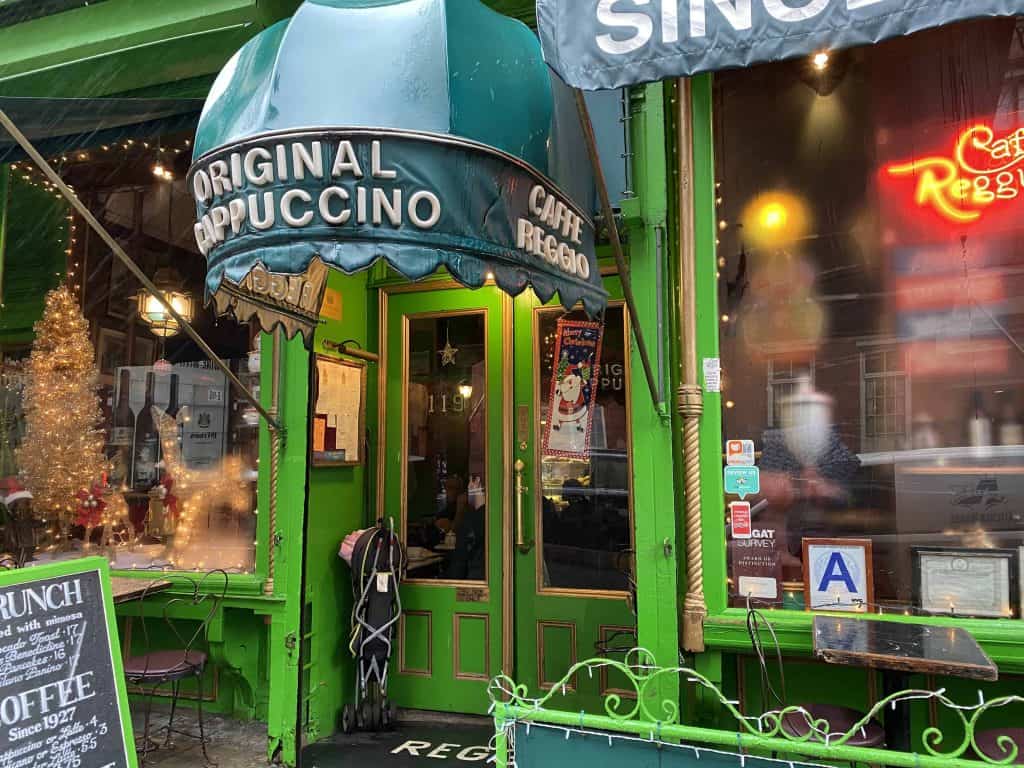 The tour ends outside La Bonbonniere (near 8th Avenue and 14th Street) featured in the show as the classic diner that Joel and Midge visit after their wedding and on the night of their engagement. We had a quick bite to eat here before heading back to our hotel so that we could get a good look at the interior where the filming takes place.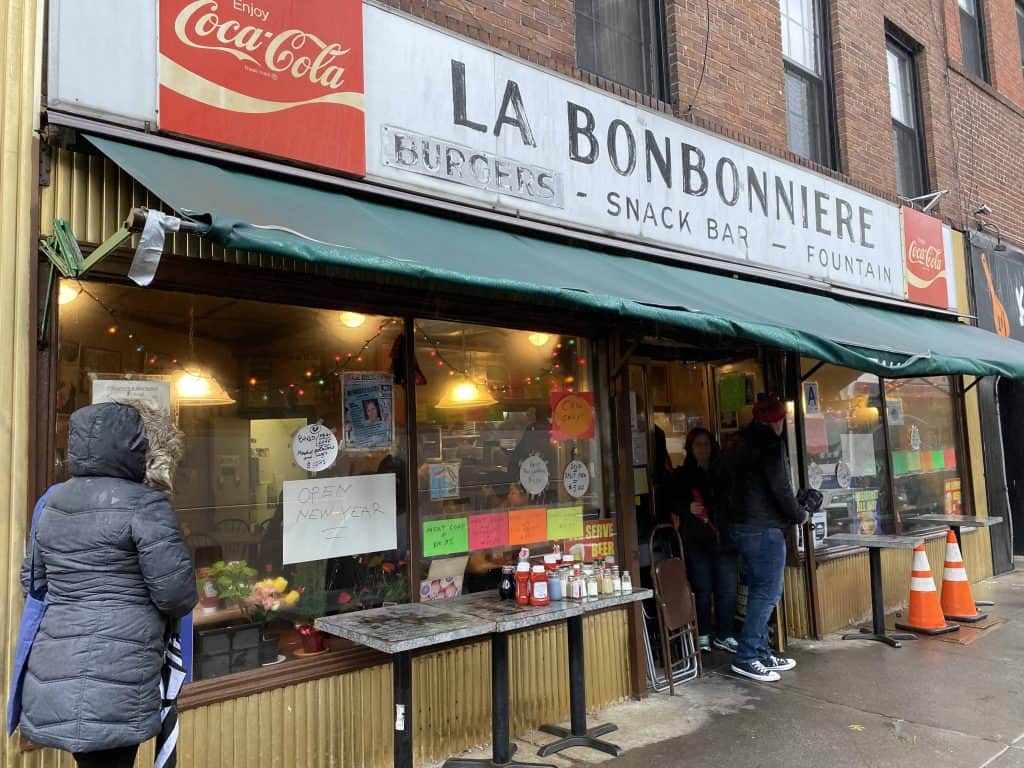 We had a great time on this tour but not just because we are fans of The Marvelous Mrs. Maisel. I loved seeing all the filming locations from the series but I also enjoyed seeing a New York neighbourhood that we hadn't visited before and learning about the history of some of the locations used in the show. It's also interesting to learn more about how a period drama is filmed in modern day New York. If you're a fan of Midge Maisel and plan to be in New York City then you definitely want to book this tour!!
Mrs. Maisel Marvelous Tour Details
Mrs. Maisel's Marvelous Tour of New York City is available on Mondays, Thursdays and Saturdays starting at noon and lasts approximately 2.5 hours. The cost is $52 per person and may be booked online in advance.
We are a participant in the Amazon Services LLC Associates Program, an affiliate advertising program designed to provide a means for us to earn fees by linking to Amazon.com and affiliated sites.
We received complimentary media passes for the tour.
You Might Also Like
11 Festive Ways to Celebrate the Holidays in New York City
25 Fun Things to do with Teens in New York City
Things to do in New York City in Winter
New York City for Theatre Lovers
5 Reasons to Stay at The Benjamin in New York City
A Disney on Broadway Tour with Walks of New York
Pin This For Later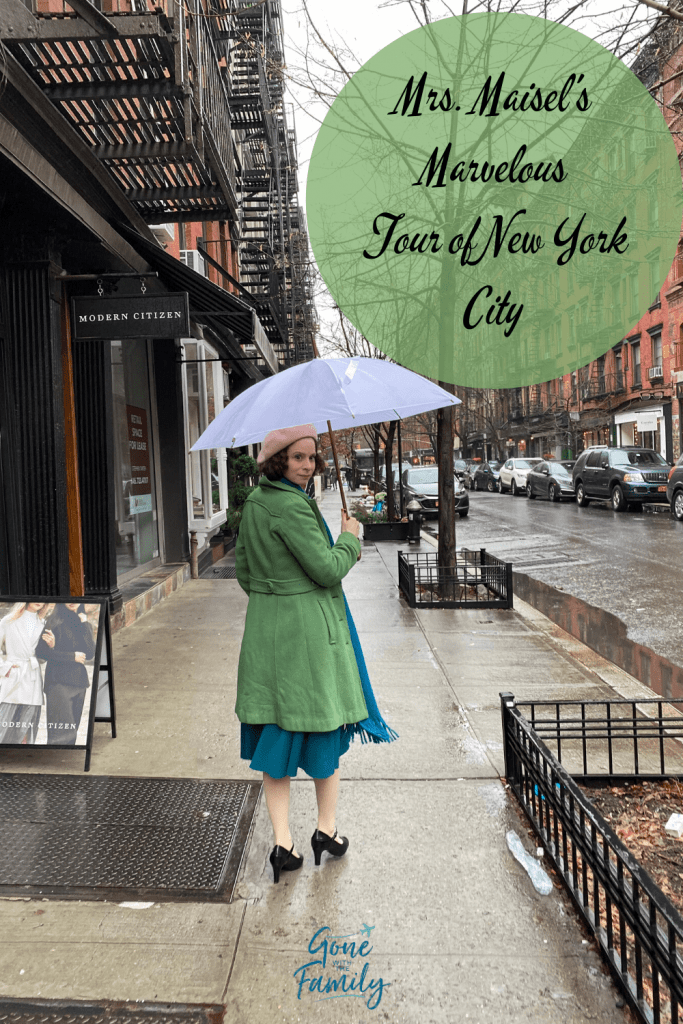 Reader Interactions