In between trips there's nothing that I love more than browsing online or flipping through books looking for travel inspiration. National Geographic publications have been the source of much of my wanderlust over the years and the recently published National Geographic Complete National Parks of Europe by Justin Kavanagh is no exception.
This post may contain affiliate links. If you click an affiliate link and make a purchase then we receive a small commission at no additional cost to you.
This comprehensive 536 page book is an illustrated guide to the 460 national parks in Europe including information on the flora and fauna of the parks, historic sites, scenic hiking trails and more. The guide includes more than 400 photos and 55 maps which is ideal for anyone who is inspired by stunning visuals. It's a great resource whether you're in the midst of planning a trip to Europe and are looking for information on a specific region or are just browsing and daydreaming about all the trips you would like to take. It would also make an excellent gift for the travel lover in your life!
The guide divides Europe into 4 sections (Western, Northern, Southern, and Eastern). Within each of those sections countries are then organized in geographic order from west to east and the individual parks alphabetically. Each park entry is packed with information including tips for hiking and other visitor activities in the park, wildlife viewing, and facts about the cultural and historical sites found in some of the parks as well as stunning photographs by National Geographic photographers.
We have travelled in Europe many times but have primarily visited cities. In fact, I wasn't sure that I had visited any European National Parks until I started browsing the book and realized that we had visited two on our European spring break last year – Pembrokeshire Coast and Brecon Beacons National Parks in Wales. We have also visited Loch Lomond in Scotland and Connemara, Killarney and Wicklow Mountains National Parks in Ireland. Prior to reading this guide, I had no idea that there were so many national parks in Europe and had only heard of a few of them. It really opened up my eyes about how much there is to explore outside the major cities of Europe.
Reading National Geographic Complete National Parks of Europe has inspired me to see more of the continent's natural beauty the next time that we plan a trip. The book is a beautifully illustrated resource that will make a great addition to your collection and a source of travel inspiration for years to come.
National Geographic Complete National Parks of Europe is available at Amazon and other retailers.
As an Amazon affiliate we earn from qualifying purchases.
Purchase National Geographic Complete National Parks of Europe at chapters.indigo.ca
From the Publisher
About Complete National Parks of Europe
• Paperback: 536 pages
• Publisher: National Geographic (February 25, 2020)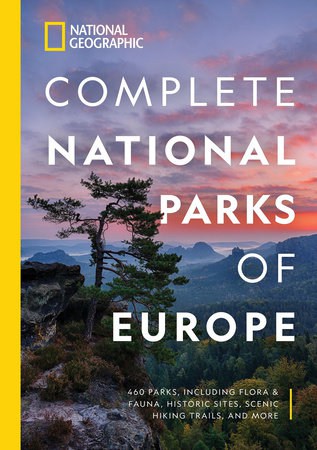 Discover European wilderness–from Croatia's coastline to Scotland's highlands–in this comprehensive guide to pristine parks and wild spaces, full of photos, maps, and tips.
In these rich and informative pages, the travel pros at National Geographic bring you the premier guide to 460 national parks of Europe. Find your way to Snowdonia in Wales, offering more than 1,490 miles of walking trails through thick forests, coastal beaches, deep lakes, and jagged mountains. Catch a glimpse of more than 10,000 species inhabiting Germany's Bavarian Forest. Explore the flora and fauna while camping amid the twin peaks of France's Pyrénées. Or visit "the home of the giants," Norway's Jotunheimen park, containing the country's 29 highest peaks and plenty of backcountry hiking. This breathtaking tour spans the entire continent and will inspire your next grand adventure with more than 400 photos, 55 maps, rich histories, exciting itineraries, and need-to-know tips from what to do and how to get there. Each entry includes favorite spots for viewing scenery and wildlife, the best trails to walk or hike, and insights into what makes each of these parks worth visiting. Inspiring and informative, this illuminating guide will help you to experience Europe in a whole new way.
I was provided with a copy of this book for review purposes by TLC Book Tour.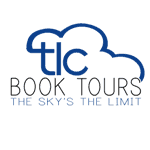 We are a participant in the Amazon Services LLC Associates Program, an affiliate advertising program designed to provide a means for us to earn fees by linking to Amazon.com and affiliated sites.
Related Articles
Book Review: National Geographic: 100 Parks, 5000 Ideas
A Day Trip from Cardiff to Caerphilly Castle, Hay-on-Wye and Brecon Beacons National Park
15 Budget Tips for Family Travel in Europe
25 Tips for International Travel with Kids
Pin This For Later