A Mid-Life Travel Bucket List – Approaching a milestone birthday, I have drafted a list of places that I still want to visit and experiences that I still want to have.
I have a milestone birthday coming up this year – I'll leave you to guess which one but it ends in zero and is a number that has prompted many a mid-life crisis! Although I still have more than 11 months before my late December birthday, I have already started to think about what I have accomplished in my life and what I still want to do.
Much of this contemplation centres around travel. I have had the great fortune to visit many incredible places but there are still so many more that I want to visit and so many more experiences that I want to have (probably too many unless by some miracle of science I live to the healthy and ripe old age of 120!). I thought that if I wrote them down and shared them with the world then perhaps there would be a better chance of checking them off my list.
So, in no particular order, here is my Mid-Life Travel Bucket List.
1. Visit all 10 Canadian provinces (I have been to 9 – I need to visit Saskatchewan).
2. Cruise on the Danube.
3. Walk on the Golden Gate Bridge in San Francisco. ✔
(I'm checking this one off even though I didn't walk on the Golden Gate Bridge – I saw it but we didn't have time to walk across on our recent three day trip to San Francisco – December 2016.)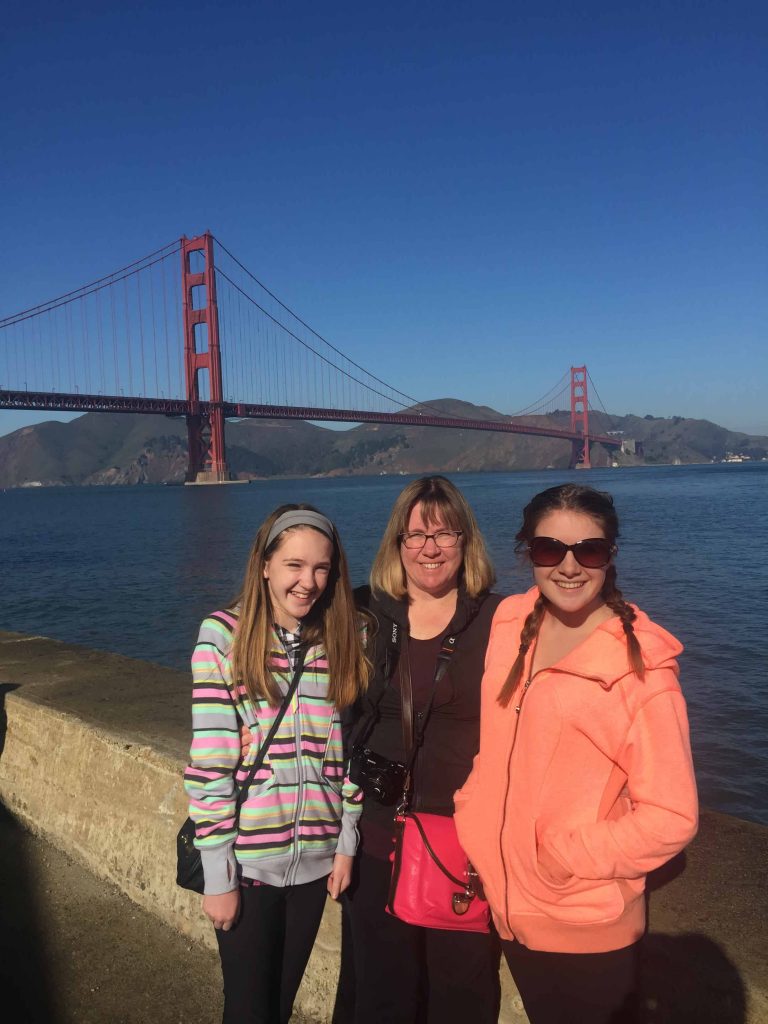 4. Take my daughter, Emma, to China (she has wanted to go since she was 3 years old).
5. Return to Norway and cruise the Norwegian Fjords (we stopped in Oslo on a cruise in 2009 and I have wanted to go back ever since).
6. Tour Sound of Music sites in Salzburg, Austria. ✔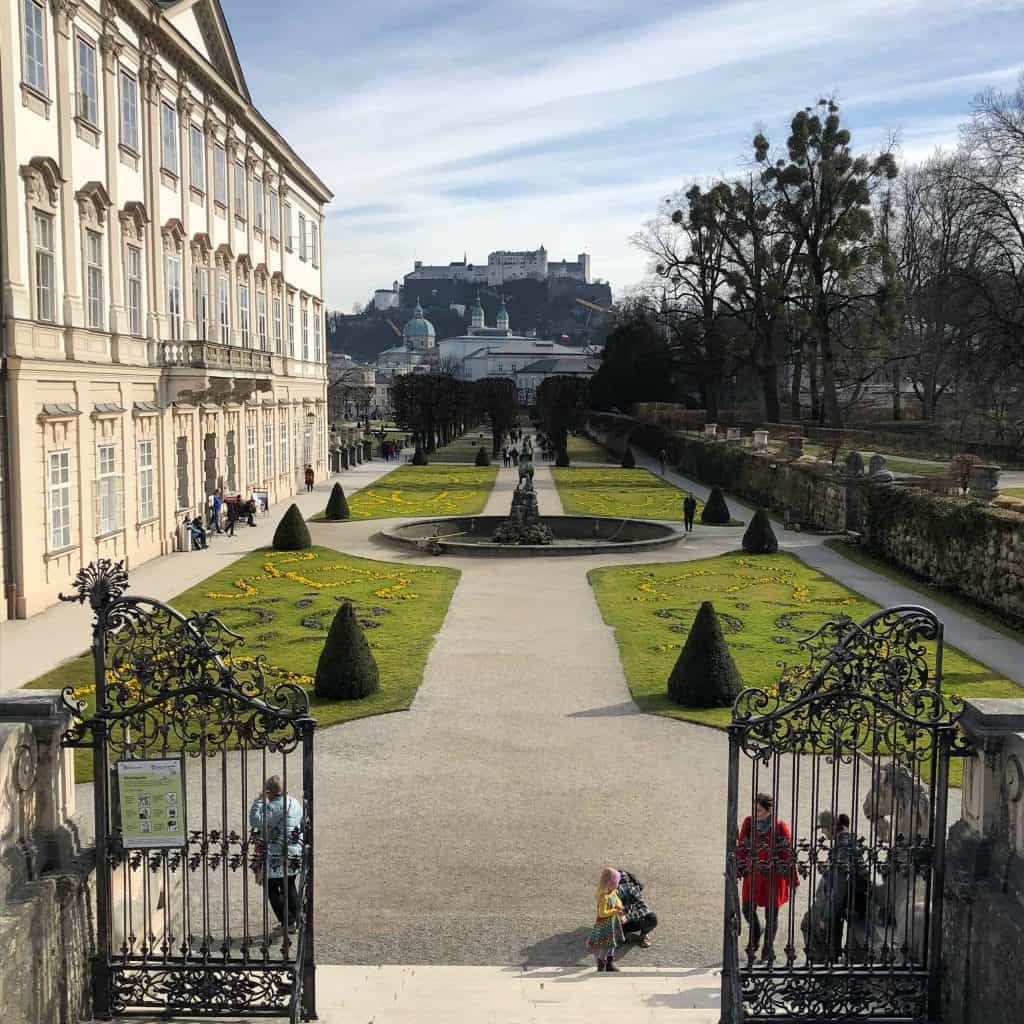 7. Spend Canada Day on Parliament Hill in our capital city Ottawa.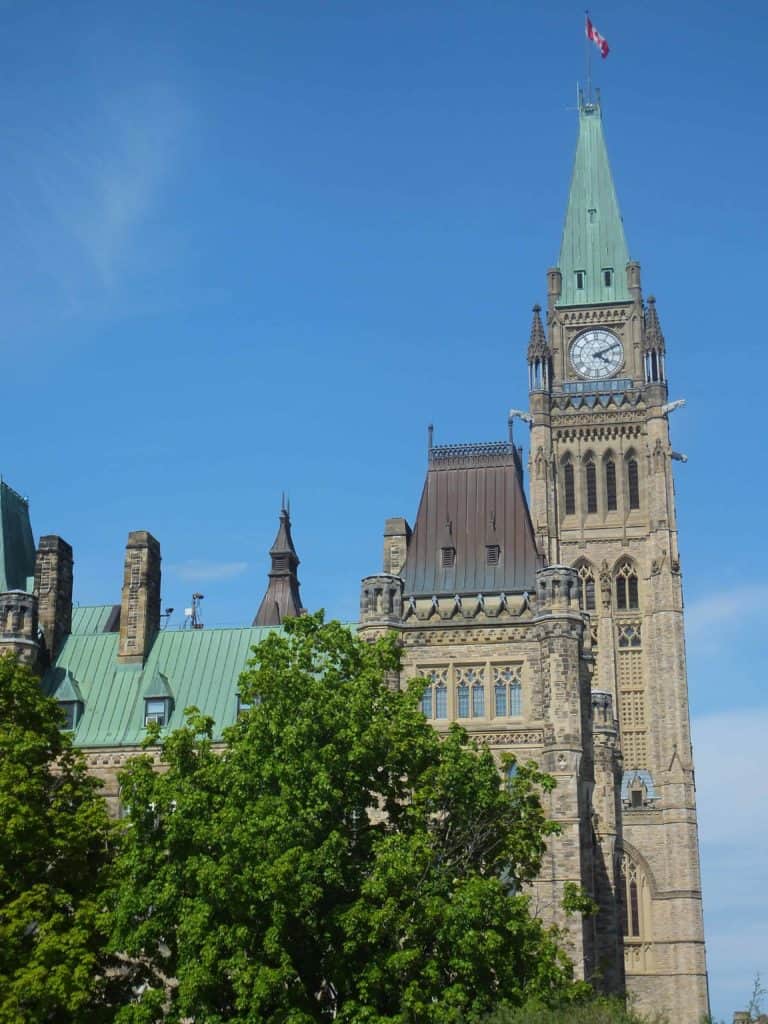 8. See the Northern Lights – anywhere!
9. Travel to Iceland (where I can maybe see the Northern Lights and tick two items off my list in one trip).
10. Visit Highclere Castle in England for the Downton Abbey tour.
11. Attend the Québec Winter Carnival with my family (I went by myself a couple of years ago on a press tour and it would have been so much better if my husband and kids had been with me).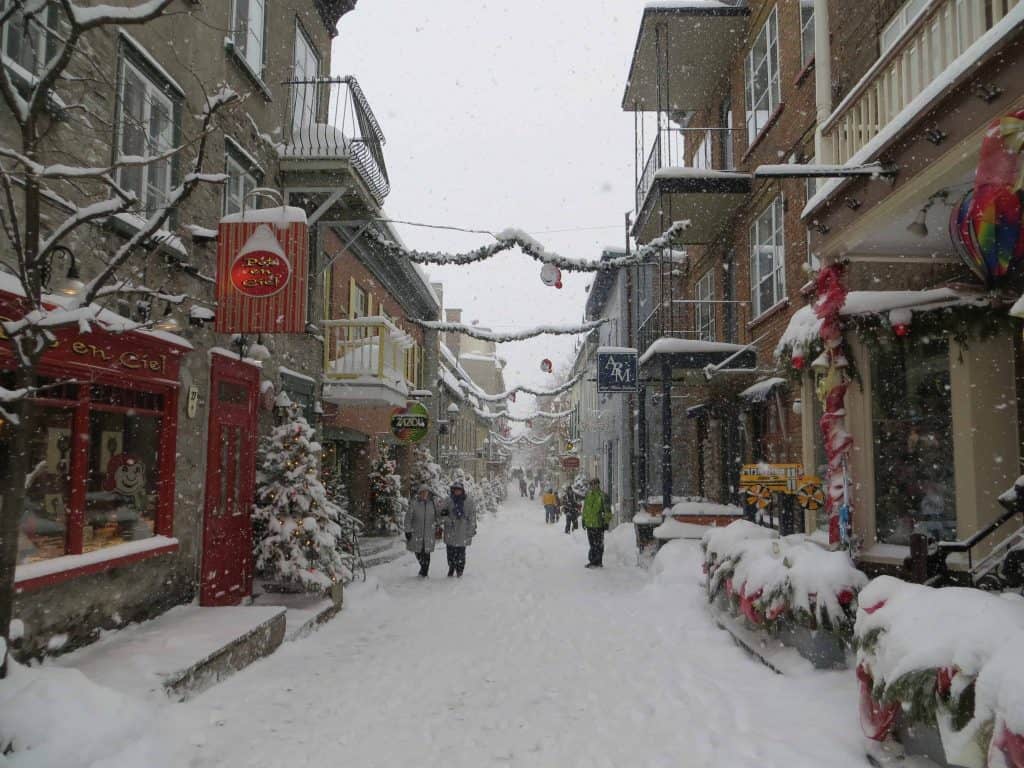 12. Also Winterlude in Ottawa where we can try skating on the Rideau Canal (I can't skate but if I at least try then I should be able to reward myself with a treat of BeaverTails – don't worry it's a pastry!).
13. See Michelangelo's David sculpture in Florence.
14. Sip a coffee at The Elephant House Coffee Shop in Edinburgh, Scotland where J.K. Rowling, Ian Rankin and Alexander McCall Smith are said to have spent time writing their popular books.
15. Stand on the Equator. (We have already stood on the Prime Meridian in Greenwich, England.)
16. Ride the Rocky Mountaineer train through the Canadian Rockies.
17. View polar bears in the wild in Churchill, Manitoba.
18. Travel to Australia and New Zealand.
19. Cross the Arctic Circle.
20. Experience a transatlantic crossing on the Cunard Line's Queen Mary 2.
21. An African safari – not sure if I want to do it in Kenya, Tanzania or Botswana (I'm partial to Botswana from reading so many of Alexander McCall Smith's No. 1 Ladies' Detective Agency series of books that are set in the capital of Gaborone, Botswana.)
22. Rent a villa in Tuscany for two weeks and explore the countryside. (We did this in Provence, France a few years ago and it was one of our best family vacations ever.)
23. Spend St. Patrick's Day in Ireland (this is a little bit of a cheat because we already have plans to do so this year). ü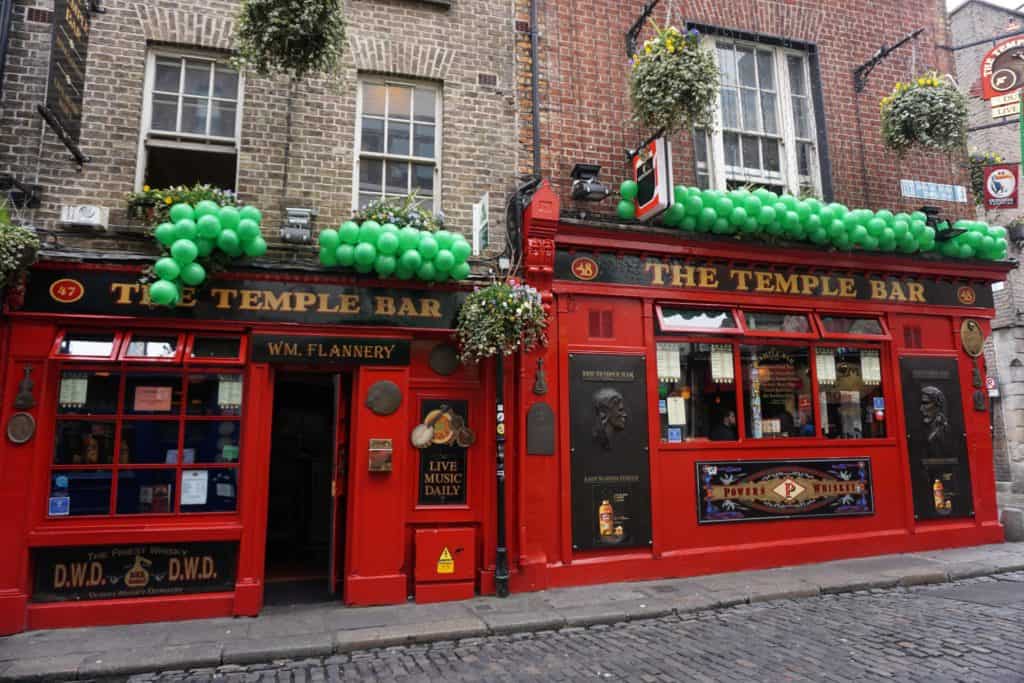 24. See a Shakespeare play at the Globe Theatre in London.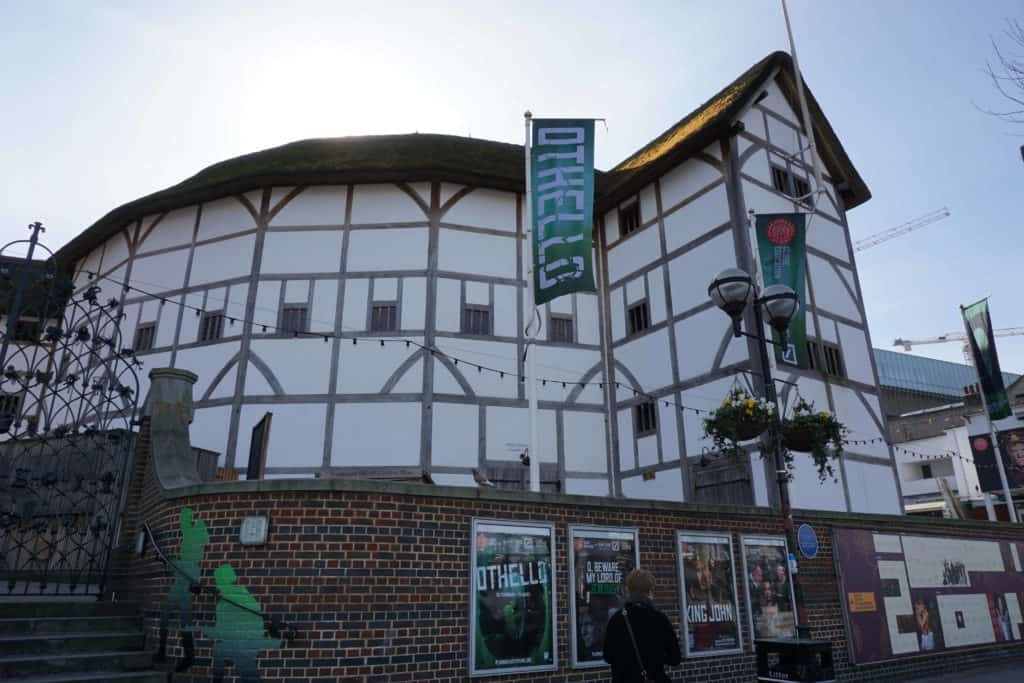 25. Visit the Galapagos Islands (my husband visited them before I knew him and I'm insanely jealous!).
26. Drive the Pacific Coast Highway in California south from San Francisco.
27. Eat key lime pie in Key West, Florida.
28. And Sacher-Torte in Vienna, Austria (I visited Vienna in March 2018 and didn't eat a Sacher-Torte!!).
29. Visit the castle that inspired the design of Disney's Sleeping Beauty's Castle – Neuschwanstein Castle in Germany (We enjoyed a day trip to Neuschwanstein Castle on a spring break trip to Munich, Salzburg and Vienna). √
30. Hike in the Swiss Alps.
31. Attend a performance of the Royal Canadian Mounted Police Musical Ride.
32. Take an evening stroll along the the San Antonio River Walk.
33. Visit Santa Fe, New Mexico and see the International Balloon Festival in Albuquerque.
34. Return to Stockholm to visit Abba: The Museum (don't judge me!).
35. Visit Barcelona, Spain to see Sagrada Familia and other Gaudi buildings.
36. Visit Prague – because I have wanted to for as long as I can remember.
37. See the pyramids in Egypt and take a cruise on the Nile River.
38. Return to Newfoundland to visit Gros Morne National Park and L'Anse aux Meadows National Historic Site.
39. Attend the Olympics – either summer or winter.
40. Spend a weekend in Boston – another destination that I have wanted to visit forever but it has just not happened.
41. Listen to live jazz music in the French Quarter in New Orleans, Louisiana, try a po-boy and a beignet, and then take a cruise on the Mississippi.
42. Take a horse-drawn carriage ride through Charleston, South Carolina.
43. Stay at the Grand Hotel on Mackinac Island in Michigan. We visited the island on day trips many times as a kid and I remember seeing the hotel and thinking it looked like the most beautiful place that I had ever seen.
44. Visit Jasper National Park in Alberta, Canada (we visited Banff but didn't make it to Jasper on our first trip to Alberta).
45. Travel the Icefields Parkway and visit the Columbia Icefield in the Canadian Rockies.
46. Travel to India – I have been fascinated with the country for years.
47. Visit Cuba and split a week between a beach resort in Varadero and the city of Havana because I'm Canadian and can't believe I've never been.
48. Have afternoon tea at the Fairmont Empress in Victoria, British Columbia. √ (My daughter and I enjoyed tea at The Empress on our July 2018 visit to Victoria.)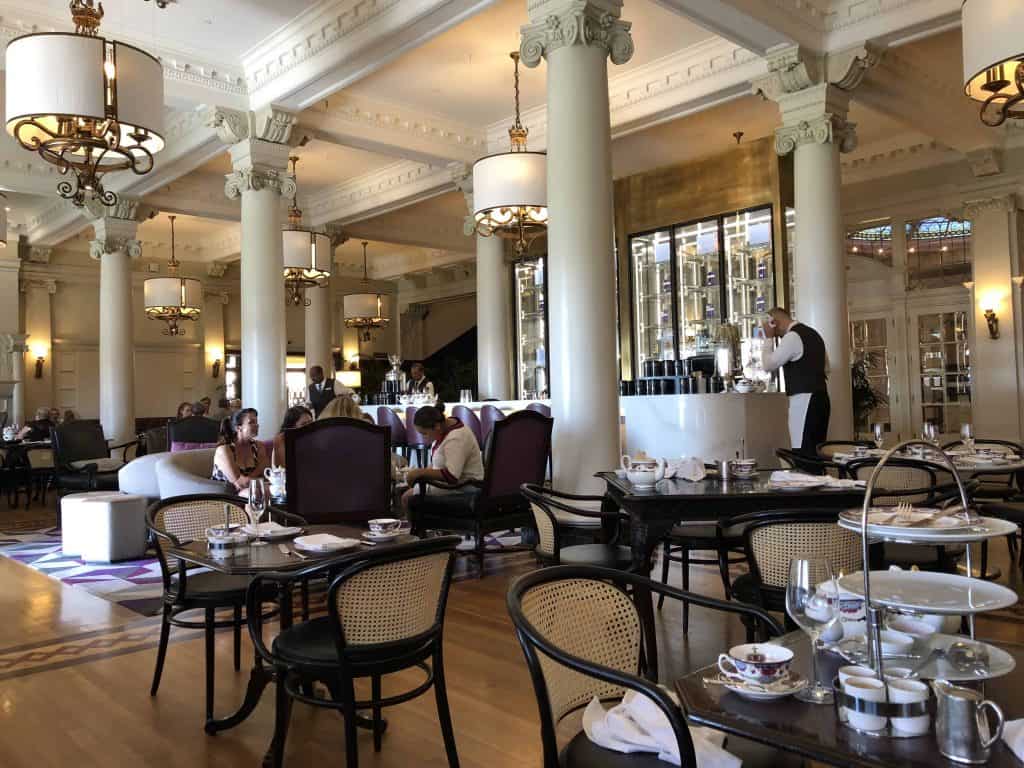 49. Stay at a National Park Lodge in the United States.
50. Travel someplace fabulous for my 50th birthday (this last one is just to see if my family is reading my blog posts through to the end)! 😉 ✔
(We spent 4 nights in San Francisco to celebrate my birthday!)
I expect I will think of more as soon as I hit publish but this list is a good start!
What do you think of my bucket list of places and experiences? Do we share any or do you have some recommendations for me?