My article this month at Balance My Life is about how Paris is a wonderful family destination.
My article this month at Balance My Life is about our recent family trip to Paris.  In the weeks leading up to our vacation, I discovered that most people were surprised that we were taking Katie and Emma to Paris as they didn't think of it as a likely place for a family holiday. In my view, however, Paris is a wonderful place to take the kids and we thoroughly enjoyed our stay.  Some of our favourite activities included visiting both Luxembourg and Tuileries gardens; cruising on the Seine; visiting museums like the Musée d'Orsay, the Musée Rodin, and the Louvre to see the Mona Lisa; and seeing landmarks like the Eiffel Tower and the Notre Dame Cathedral.  We even made day trips out of the city to Versailles, Disneyland Paris, Normandy and to Geneva, Switzerland.  There is so much to do in Paris and the city is so lovely that it left us longing to return for more.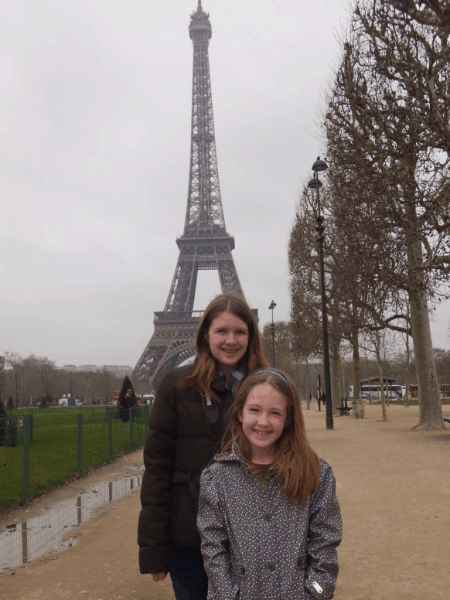 Related Link
Paris With Kids? Mais, Bien Sûr! 
Have you liked our Facebook page yet? I post articles from the blog there as well as photo albums from our travels and other travel news. Or, if you prefer, you can subscribe to the free RSS feed or sign up for an email subscription to keep up-to-date on our travel adventures.