Now that fall has arrived, it's a good time to find a cozy spot and curl up with a cup of tea and a book that will transport you to some place that you have been dreaming about visiting. My travel inspired picks for best books to read this fall include books that I have already read as well as those that I have on my fall reading list – all of them guaranteed to fuel your wanderlust.
You might also enjoy
22 of the Best Books to Read Fall 2022
29 Books for Your Fall 2021 Reading List
Fall 2020 Travel Inspired Reading List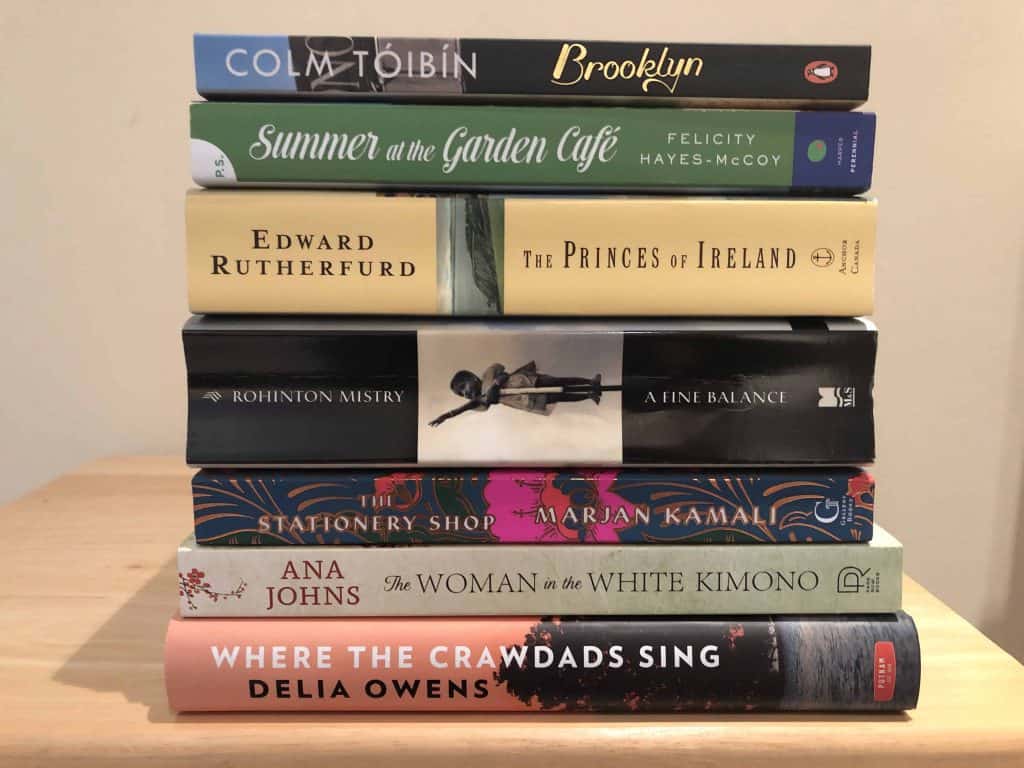 We are a participant in the Amazon Services LLC Associates Program, an affiliate advertising program designed to provide a means for us to earn fees by linking to Amazon.com and affiliated sites. As an affiliate, I earn from qualifying purchases.
This post may contain affiliate links. If you click an affiliate link and make a purchase then we receive a small commission at no additional cost to you.
1. Where the Crawdads Sing by Delia Owens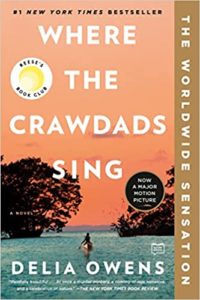 Setting: North Carolina's Outer Banks
Where the Crawdads Sing is at once an exquisite ode to the natural world, a heartbreaking coming-of-age story, and a surprising tale of possible murder. Owens reminds us that we are forever shaped by the children we once were, and that we are all subject to the beautiful and violent secrets that nature keeps.
I just finished this book and literally could not put it down! This is such a beautiful story and my heart ached from start to finish for Kya surviving on her own in the coastal marshes of North Carolina's Outer Banks. The suspense surrounding the suspicious death of a young man from the nearby town made it even more compelling.
2. Meet Me in Monaco: A Novel of Grace Kelly's Royal Wedding by Hazel Gaynor & Heather Mariah Webb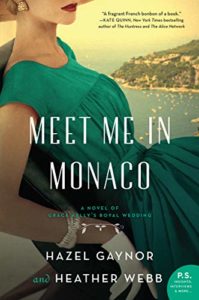 Setting: Monaco and the south of France
Set in the 1950s against the backdrop of Grace Kelly's whirlwind romance and unforgettable wedding to Prince Rainier of Monaco, New York Times bestselling author Hazel Gaynor and Heather Webb take the reader on an evocative sun-drenched journey along the Côte d'Azur in this page-turning novel of passion, fate and second chances.
This is the book that I'm currently reading and I'm quite enjoying the fictional telling of the Hollywood starlet's romance with the Prince of Monaco and the intertwining of her story with the characters of Sophie Duval, a French perfumier, and James Henderson, a British press photographer. Of course, I'm partial to books that take place in the south of France as my husband and I spent part of our honeymoon in Eze on the Cote d'Azur and we even spent a day in Monaco!
3. Summer at the Garden Cafe by Felicity Hayes-McCoy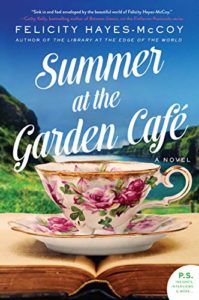 Setting: Fictional village on Ireland's west coast
The second in Felicity Hayes-McCoy's Finfarran Peninsula series, and the sequel to The Library at the Edge of the World—a heartwarming story about secrets between four generations of Irish women, and the healing powers of books, love, and friendship.
I have been waiting patiently for the publication of this novel as it is the sequel to The Library at the Edge of the World which I read in the spring and couldn't put down! I'm looking forward to catching up with Hanna Casey, her family and her community on the west coast of Ireland.
4. The Stationery Shop by Marjan Kamali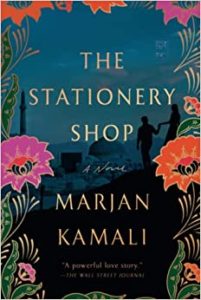 Setting: Iran
Roya is a dreamy, idealistic teenager living in 1953 Tehran who, amidst the political upheaval of the time, finds a literary oasis in kindly Mr. Fakhri's neighborhood book and stationery shop. She always feels safe in his dusty store, overflowing with fountain pens, shiny ink bottles, and thick pads of soft writing paper.
When Mr. Fakhri, with a keen instinct for a budding romance, introduces Roya to his other favorite customer—handsome Bahman, who has a burning passion for justice and a love for Rumi's poetry—she loses her heart at once. And, as their romance blossoms, the modest little stationery shop remains their favorite place in all of Tehran.
A few short months later, on the eve of their marriage, Roya agrees to meet Bahman at the town square, but suddenly, violence erupts—a result of the coup d'etat that forever changes their country's future. In the chaos, Bahman never shows. For weeks, Roya tries desperately to contact him, but her efforts are fruitless. With a sorrowful heart, she resigns herself to never seeing him again.
Until, more than sixty years later, an accident of fate leads her back to Bahman and offers her a chance to ask him the questions that have haunted her for more than half a century: Why did he leave? Where did he go? How was he able to forget her?
The Stationery Shop is a beautiful and timely exploration of devastating loss, unbreakable family bonds, and the overwhelming power of love.
I bought this novel the other day and it is now sitting at the top of my pile of books to read this fall. Intrigued by the description on the book jacket of this story which begins in Iran in the 1950s, I already feel for Roya and want to discover how she dealt with this devastating loss of love and how her life was impacted by it.
5. The Woman in the White Kimono by Ana Johns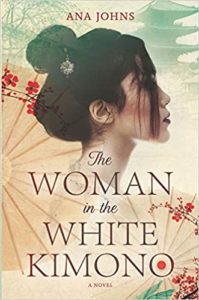 Setting: Japan
Japan, 1957. Seventeen-year-old Naoko Nakamura's prearranged marriage to the son of her father's business associate would secure her family's status in their traditional Japanese community, but Naoko has fallen fSeor another man—an American sailor, a gaijin—and to marry him would bring great shame upon her entire family. When it's learned Naoko carries the sailor's child, she's cast out in disgrace and forced to make unimaginable choices with consequences that will ripple across generations.
America, present day. Tori Kovac, caring for her dying father, finds a letter containing a shocking revelation—one that calls into question everything she understood about him, her family and herself. Setting out to learn the truth behind the letter, Tori's journey leads her halfway around the world to a remote seaside village in Japan, where she must confront the demons of the past to pave a way for redemption.
In breathtaking prose and inspired by true stories from a devastating and little-known era in Japanese and American history, The Woman in the White Kimono illuminates a searing portrait of one woman torn between her culture and her heart, and another woman on a journey to discover the true meaning of home.
This is another book that has been recently added to the stack of books to be read this fall on my night table. It sounds like a heartbreaking work of historical fiction set in the post-WWII era set primarily in Japan and I can't wait to dive into it.
6. Brooklyn by Colm Tóibín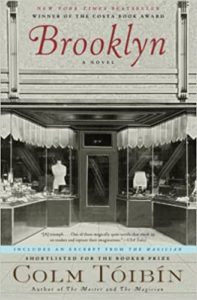 Setting: Ireland and Brooklyn, New York
It is Enniscorthy in the southeast of Ireland in the early 1950s. Eilis Lacey is one among many of her generation who cannot find work at home. Thus when a job is offered in America, it is clear to everyone that she must go. Leaving her family and country, Eilis heads for unfamiliar Brooklyn, and to a crowded boarding house where the landlady's intense scrutiny and the small jealousies of her fellow residents only deepen her isolation.
In the quiet character of Eilis Lacey, Colm Tóibín has created one of fiction's most memorable heroines and in Brooklyn, a luminous novel of devastating power. Tóibín demonstrates once again his astonishing range and that he is a true master of nuanced prose, emotional depth, and narrative virtuosity.
It has been years since I have read this book but I have been holding off on watching the film version of it until I had time to read the book again so have added it to my fall reading list. It's a brilliant work of historical fiction with memorable characters set in two of my favourite places – Ireland and New York City.
7. The Lost Vintage by Ann Mah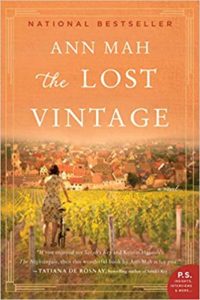 Setting: Burgundy, France
Sweetbitter meets The Nightingale in this page-turning novel about a woman who returns to her family's ancestral vineyard in Burgundy and unexpectedly uncovers a lost diary, an unknown relative, and a secret her family has been keeping since World War II.
I loved The Nightingale and I love a good page-turner so this seemed like the perfect choice for my fall reading list! The fact that it's set in the Burgundy wine region of France is a nice bonus – I haven't travelled there yet but would love to.
8. The Princes of Ireland by Edward Rutherfurd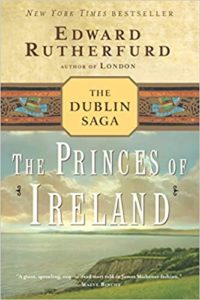 Setting: Ireland
Edward Rutherfurd's bestselling saga begins in pre-Christian Ireland with a clever refashioning of the legend of Cuchulainn and culminates in the disastrous Irish invasion of England during the reign of Henry VIII.
Through the interlocking stories of a wonderfully imagined cast of characters — monks and noblemen, soldiers and rebels, craftswomen and writers — Rutherfurd vividly conveys the personal passions and shared dreams that shaped the character of the country. He takes readers inside all the major events in Irish history: the reign of the fierce and mighty kings of Tara; the mission of Saint Patrick; the Viking invasion and the founding of Dublin; the trickery of Henry II, which gave England its foothold on the island in 1167, and which set the stage for the deadly conflicts between the kings of England and the princes of Ireland that close this first volume of Edward Rutherfurd's spellbinding tale.
This was the first of Rutherfurd's epic historical novels that I read and I was immediately hooked. The Princes of Ireland is followed by The Rebels of Ireland which covers Ireland's more recent history and he also has written novels on London, Paris, New York City, Russia, China and on the Salisbury/Stonehenge region of England.
9. The Girl From Berlin by Ronald H. Balson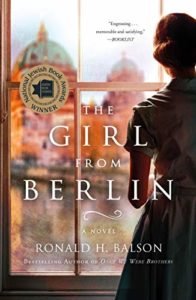 Setting: Tuscany, Italy
In the newest novel from internationally-bestselling author Ronald. H. Balson, Liam and Catherine come to the aid of an old friend and are drawn into a property dispute in Tuscany that unearths long-buried secrets.
An old friend calls Catherine Lockhart and Liam Taggart to his famous Italian restaurant to enlist their help. His aunt is being evicted from her home in the Tuscan hills by a powerful corporation claiming they own the deeds, even though she can produce her own set of deeds to her land. Catherine and Liam's only clue is a bound handwritten manuscript, entirely in German, and hidden in its pages is a story long-forgotten…
I have been dreaming of visiting the Tuscany region of Italy since I first read Frances Mayes' Under the Tuscan Sun years ago so I love reading books set in the region. This historical thriller won a National Jewish Book Award in 2018 and is the latest in a series of mystery novels featuring investigators Catherine and Liam.
10. The Quiet Side of Passion by Alexander McCall Smith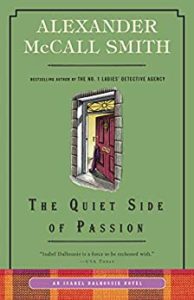 Setting: Edinburgh, Scotland
The new novel from the bestselling Alexander McCall Smith about Isabel Dalhousie–philosopher, moral sleuth, mother, wife–in which Isabel is called upon to help when a paternity question presents more than meets the eye.
I have to admit that Alexander McCall Smith's novels are a bit of a guilty pleasure – the man is prolific and has several series that are dear to me. The Isabel Dalhousie novels set in Edinburgh, Scotland have always been a favourite. We're considering a visit to Edinburgh next year so I'm savouring this 12th installment in Isabel's story.
11. The Book Shop on the Shore by Jenny Colgan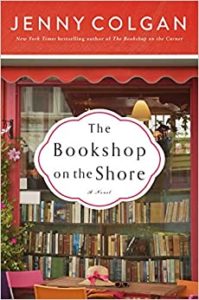 Setting: Scotland
A grand baronial house on Loch Ness, a quirky small-town bookseller, and a single mom looking for a fresh start all come together in this witty and warm-hearted novel by New York Times bestselling author Jenny Colgan.
I thoroughly enjoyed one of Colgan's previous best-selling novels so I couldn't resist this when I saw it on the shelf of my local bookstore. I am also looking forward to this one as it's set in Scotland and we're hoping to return soon.
12. A Fine Balance by Rohinton Mistry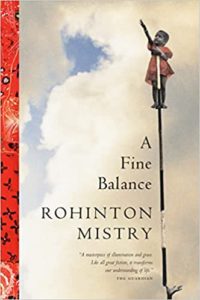 Setting: India
A Fine Balance, Rohinton Mistry's stunning internationally acclaimed bestseller, is set in mid-1970s India. It tells the story of four unlikely people whose lives come together during a time of political turmoil soon after the government declares a "State of Internal Emergency." Through days of bleakness and hope, their circumstances – and their fates – become inextricably linked in ways no one could have foreseen. Mistry's prose is alive with enduring images and a cast of unforgettable characters. Written with compassion, humour, and insight, A Fine Balance is a vivid, richly textured, and powerful novel written by one of the most gifted writers of our time.
This novel is perhaps my favourite novel of all time (I have read it twice and plan to read it again) and the one that started my obsession with books set in India and my desire to visit the country one day. Once you have read this book, the story will never leave you as it makes you ponder hope, despair and the fine balance between the two.
13. Beyond the Trees: A Journey Alone Across Canada's Arctic by Adam Shoalts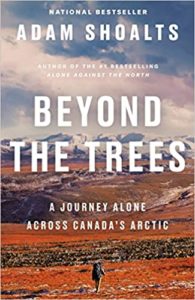 Setting: Canada's Arctic
A thrilling odyssey through an unforgiving landscape, from "Canada's greatest living explorer."
In the spring of 2017, Adam Shoalts, bestselling author and adventurer, set off on an unprecedented solo journey across North America's greatest wilderness. A place where, in our increasingly interconnected, digital world, it's still possible to wander for months without crossing a single road, or even see another human being.
I don't often read non-fiction but this just-released story looks fascinating. I'm not much of an outdoors-person so I can't even imagine taking on a trek such as this but it sounds like a modern day adventure in the northern regions of Canada that will make for a thrilling read.
14. See You in the Piazza by Frances Mayes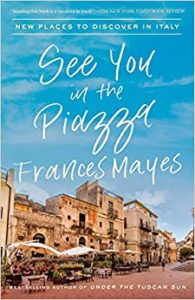 Setting: Italy
The bestselling author of Under the Tuscan Sun discovers the hidden pleasures of Italy in a sumptuous travel narrative that crisscrosses the country, with inventive new recipes celebrating Italian cuisine.
Yay – more Tuscany from Frances Mayes! Frances and her husband eat and drink their way through 13 regions of Italy in this latest book and I can't wait to read all about it!
15. Paris by the Book by Liam Callanan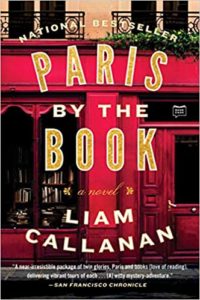 Setting: Paris, France
When eccentric novelist Robert Eady abruptly vanishes, he leaves behind his wife, Leah, their daughters, and, hidden in an unexpected spot, plane tickets to Paris.
Hoping to uncover clues–and her husband–Leah sets off for France with her girls. Upon their arrival, she discovers an unfinished manuscript, one Robert had been writing without her knowledge . . . and that he had set in Paris. The Eady girls follow the path of the manuscript to a small, floundering English-language bookstore whose weary proprietor is eager to sell. Leah finds herself accepting the offer on the spot.
As the family settles into their new Parisian life, they trace the literary paths of some beloved Parisian classics, including Madeline and The Red Balloon, hoping more clues arise. But a series of startling discoveries forces Leah to consider that she may not be ready for what solving this mystery might do to her family–and the Paris she thought she knew.
Paris, a mystery and books – what's not to love?!? Seriously, I could not resist buying this book – it's a book about books about Paris and it sounds like it's also a cracking good mystery as well as a story about a family dealing with an unexpected loss.
We are a participant in the Amazon Services LLC Associates Program, an affiliate advertising program designed to provide a means for us to earn fees by linking to Amazon.com and affiliated sites.
Pin This For Later