Early in March 10 years ago, I pressed the publish button on my first blog post and Gone with the Family was officially launched. I hardly knew what a blog even was at the time but I figured it out bit by bit and along the way met great friends and enjoyed wonderful travel experiences.
To celebrate reaching the 10th anniversary milestone, I consulted my family to pick our top travel moments. We created a long list of close to 20 experiences that we have enjoyed over the years and then we each voted by ranking our personal top 10. I tabulated the results and here's the countdown of my family's top 10 travel moments.
This post may contain affiliate links. If you click an affiliate link and make a purchase then we receive a small commission at no additional cost to you.
10. Staying at an Irish Castle
A few years ago for our spring break vacation, my husband, our youngest daughter and I spent St. Patrick's Day in Ireland. One of the highlights of the trip was staying at the luxurious Dromoland Castle in County Clare.
Dromoland is everything that one would expect from a castle hotel and more – modern and luxurious yet traditional at the same time with antique furnishings, a grand staircase, and ancestral portraits hanging on the walls in the public areas. 
Our spacious, elegant room was beautifully decorated in pinks, green and cream and a Dromoland teddy bear was waiting on the bed for my daughter who felt like a princess in her regal surroundings.
Our only regret was that we had just one night to stay at Dromoland Castle as we would have loved more time to take advantage of all the activities that the castle had available. Perhaps we can return one day!!
Read more about our One Night at Dromoland Castle or 4 Family-Friendly Luxury Hotels in Ireland if you're looking for multiple upscale properties for a family vacation in Ireland.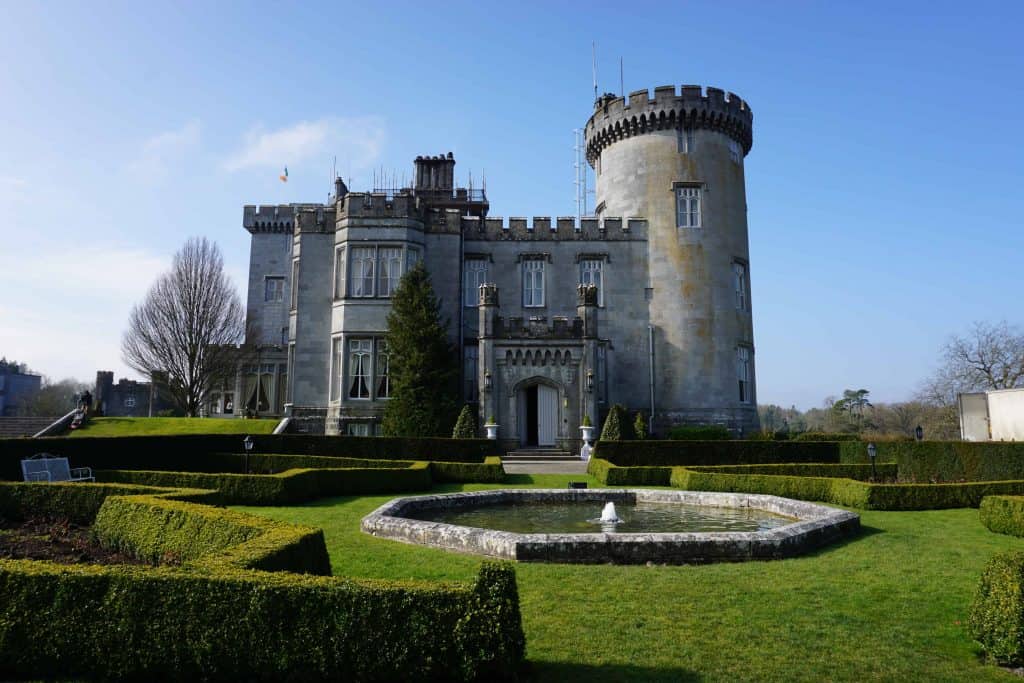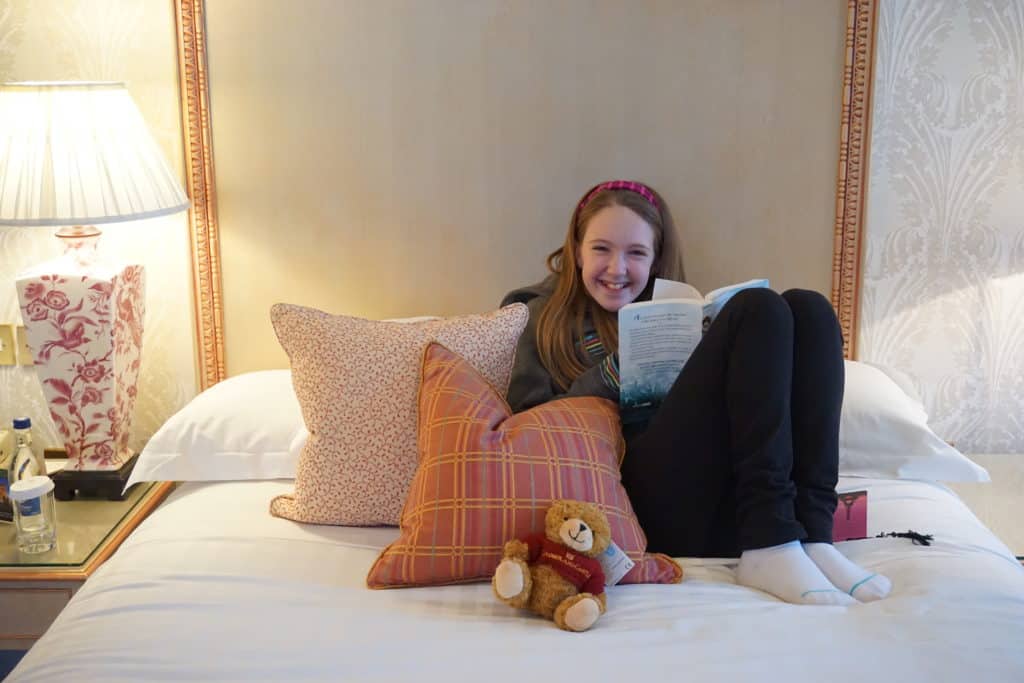 9. Husky Puppies in Alaska
Everyone in my family agrees that one of our favourite travel moments took place on our Alaskan cruise vacation almost 14 years ago. Following our 7 day cruise from Vancouver to Anchorage, we embarked on a five day land tour that included stops in Talkeetna, Denali Park and Fairbanks. One of the most memorable experiences for my daughters was our visit to 4 time Iditarod champion Jeff King's ranch in Denali Park where we were able to meet and play with some of the sled dog puppies.
During the summer months, Jeff and his family welcome visitors from around the world to Husky Homestead to tour the kennels and learn about the huskies, the sport of dog mushing and the spirit of Alaska. Visitors are allowed to handle the puppies because it helps to socialize the dogs and make them better sled dogs. The pure joy of playing with those puppies made such an impression on my daughters that it is still one of their favourite travel experiences all these years later.
Read more about an Alaska Cruise with Kids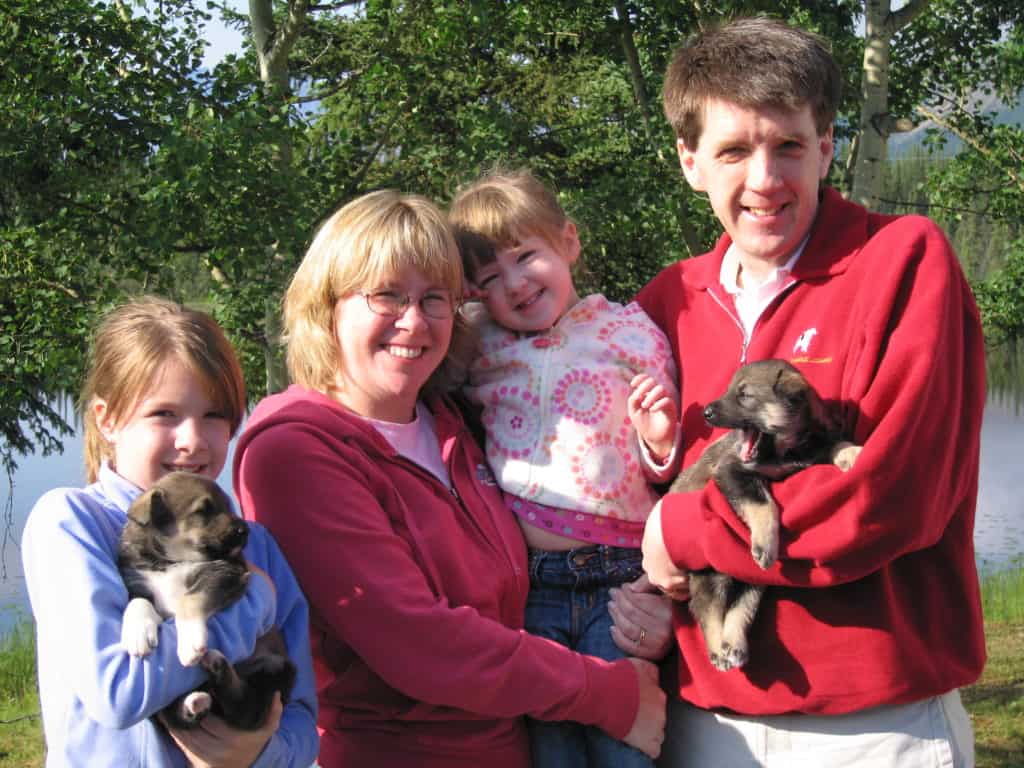 8. Dog Sledding in Québec
Another favourite moment happened not long after when we stayed at the Fairmont Le Château Montebello in Québec over the Christmas holidays. Playing with sled dog puppies was fun but an actual dog sled run through the woods of Québec was one of the most exhilarating things that we have ever done and worth every penny!
Read more about Winter Fun in Montebello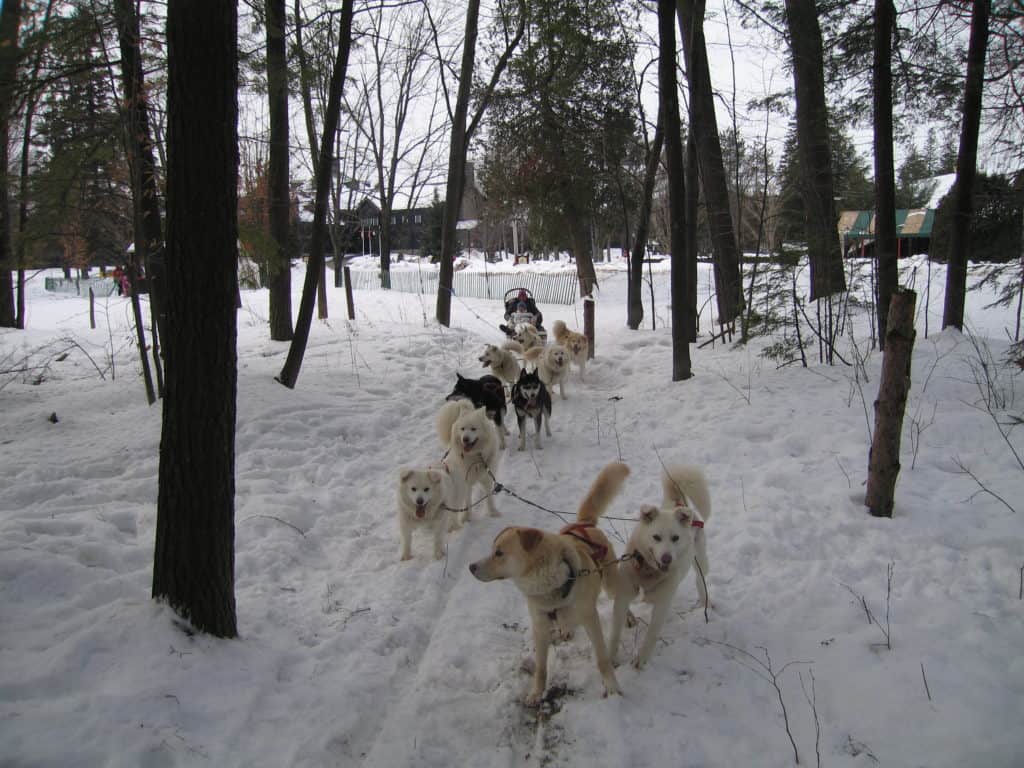 7. D-Day Tour of Normandy
One of the most emotional days that we have ever spent while travelling had a lasting impact on all of us. While spending our spring break in Paris several years ago, we booked a private guide to take us on a tour of Normandy to visit Canadian D-Day sites including Juno Beach, the Juno Beach Centre and the Canadian War Cemetery.
Visiting the historic sites in person and learning more about what happened during the D-Day invasion was incredibly educational particularly for my older daughter who was studying WWII history at the time.
As we walked among the grave markers at the Canadian War Cemetery, I was overcome with emotion realizing that so many of the young men who had died fighting for our freedoms had not been much older than my own teenage daughter and her friends. The day was a history lesson that none of us will ever forget.
Read more about our D-Day Tour of Normandy with Kids or our experience in Paris with kids.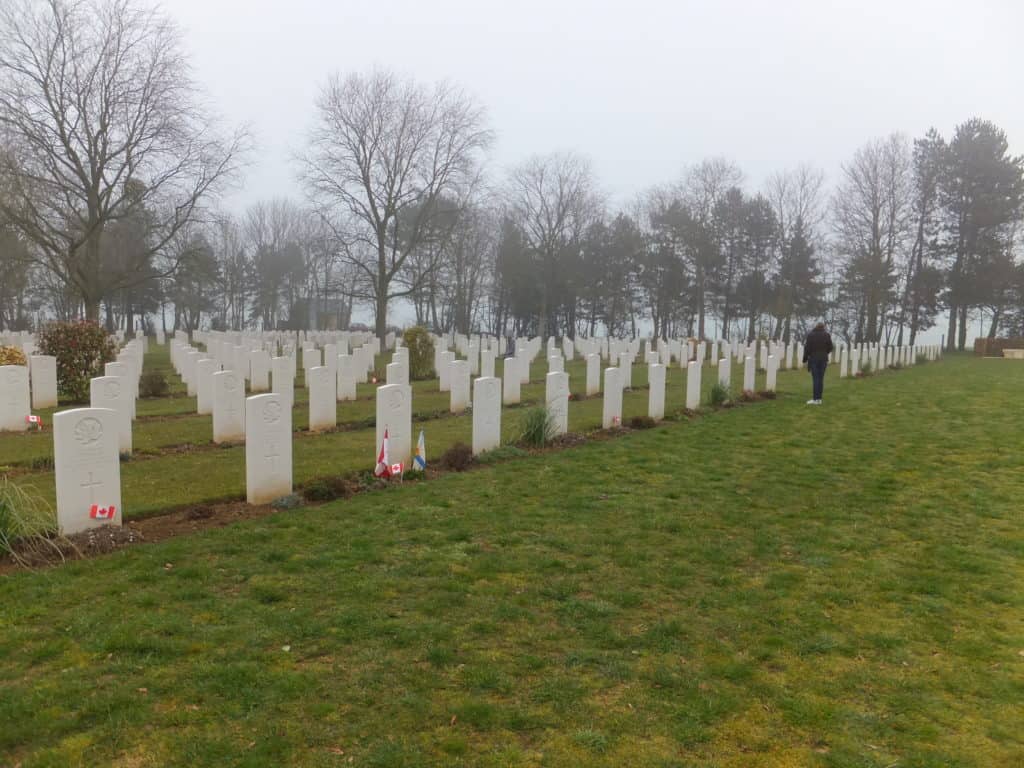 6. Our First Disney Cruise
Our very first cruise was with Disney when my girls were 9 and 2.5 years old and it was an unforgettable experience! We had Grandpa and Granny with us to celebrate their 50th anniversary and we had an incredible week enjoying the sunshine, warm weather and Disney magic.
Dancing at the sail away, character dining, Broadway-style shows, the Pirate and Princess Party and a blissful day at Castaway Cay make up some of our special memories. What I remember most though is meeting the characters in a more intimate (and air-conditioned) setting than at Disney World and the princesses who remembered my toddler's name and were always ready with hugs each time she ran to greet them.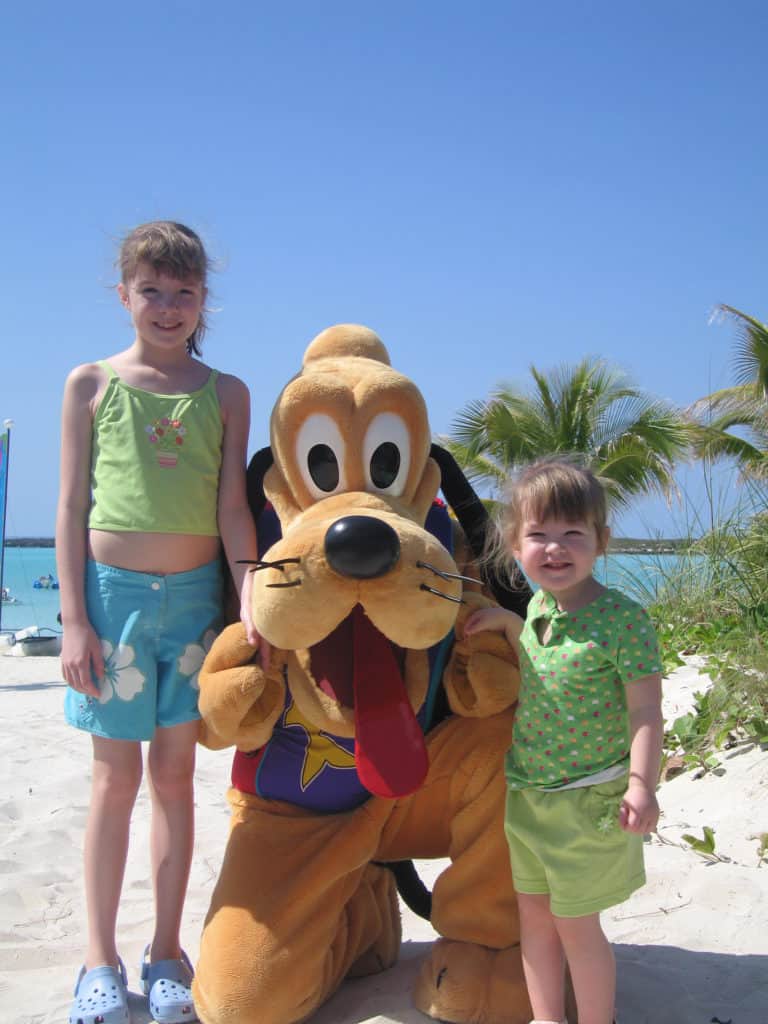 5. Cruising in Northern Europe
The four of us all agreed that our Baltics cruise was one of our best ever travel experiences even though we couldn't settle on one moment that was better than all the others. It was our first trip to Europe with the girls who were 12 and 6 and we spent a few days in Copenhagen before boarding the Emerald Princess to sail to Stockholm, Helsinki, St. Petersburg, Tallinn, Gdansk and Oslo.
It was an incredible two weeks exploring European cities, soaking up the culture and meeting wonderful people especially our lovely guide, Anna, who spent two days showing us beautiful St. Petersburg. More importantly, the trip gave me the confidence that I was right to believe travelling to Europe with kids was possible and we have returned many times since to explore more of the continent.
Read more about our visits to these ports of call by perusing the Destinations in Europe section of our site.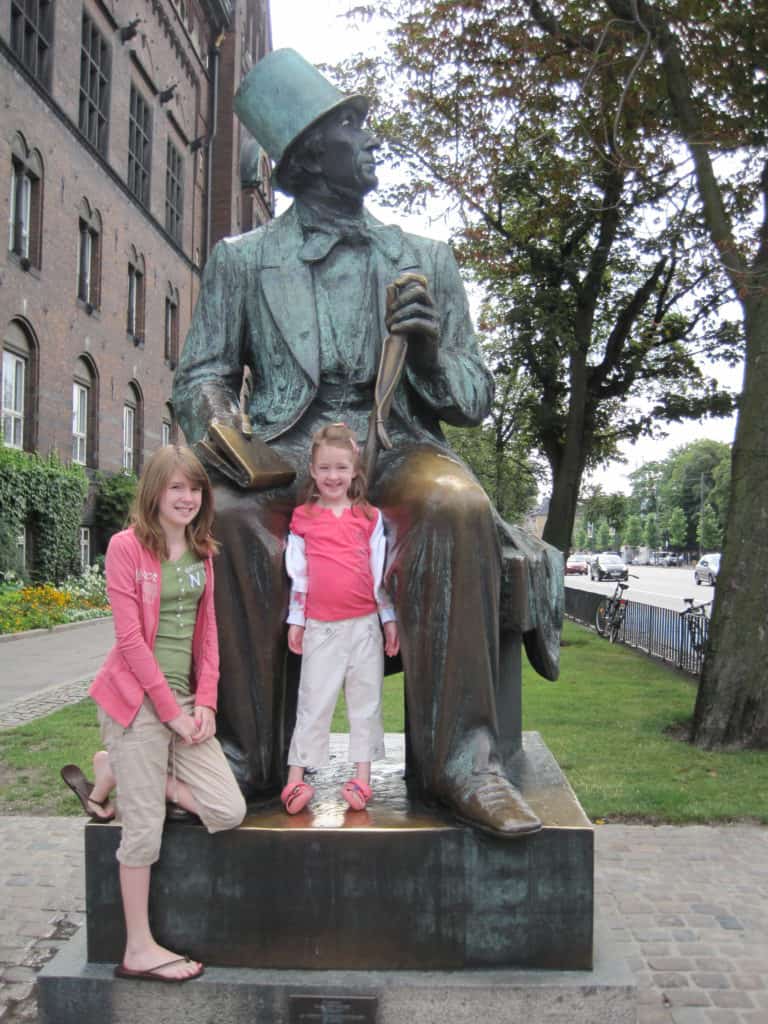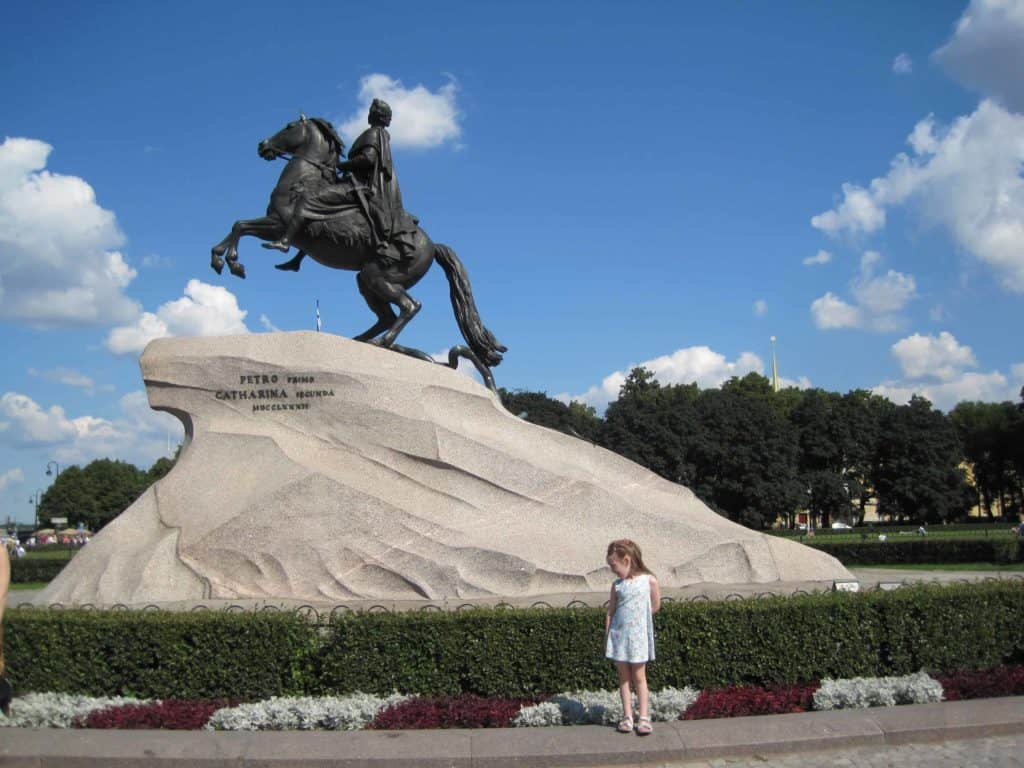 4. Stage Dooring on Broadway
We're a theatre family and there's nothing that we love more than a trip to New York City to take in a few Broadway shows and meet the stars at the stage door post-performance. We have chatted with Kristin Chenoweth, Peter Gallagher, Christian Borle, Brian D'Arcy James, Kelli O'Hara, Eva Noblezada and Jonathan Groff just to name a few. Meeting these actors, getting a playbill signed and taking a photograph are some of our best Broadway and travel memories.
Read our guide to New York City for Theatre Lovers or all New York City posts for information about visiting NYC.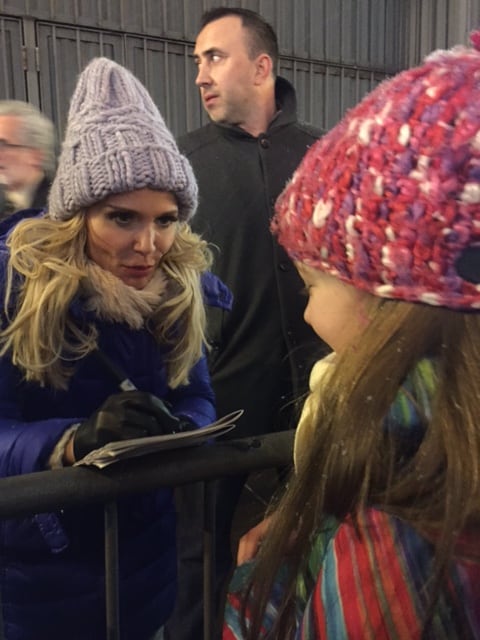 3. Tour of Harry Potter Sites
When we were planning our first trip to London in 2010, our older daughter was obsessed with the Harry Potter books and movie franchise. Planning a Harry Potter-themed tour was, therefore, high on our wish list and we booked a 13 hour tour with London Taxi Tour that included filming sites in London and beyond.
I was a bit worried beforehand that 13 hours was far too long but we all had such a fantastic day with our guide, Gordon, that the time flew by. We visited the original No. 4 Privet Drive, several filming sites in the charming village of Lacock, Oxford University, King's Cross station and more. The day even included a stop to visit Stonehenge which I was quite pleased about. Katie was absolutely thrilled with her "Harry Potter day" and eleven years later it remains one of our family's best travel memories.
(As a side note, on later trips we booked day tours with Gordon to Stratford-upon-Avon and also to Canterbury/Devon and I highly recommend him if you're looking for a private tour guide out of London.)
Read more about our Harry Potter Tour with London Taxi Tour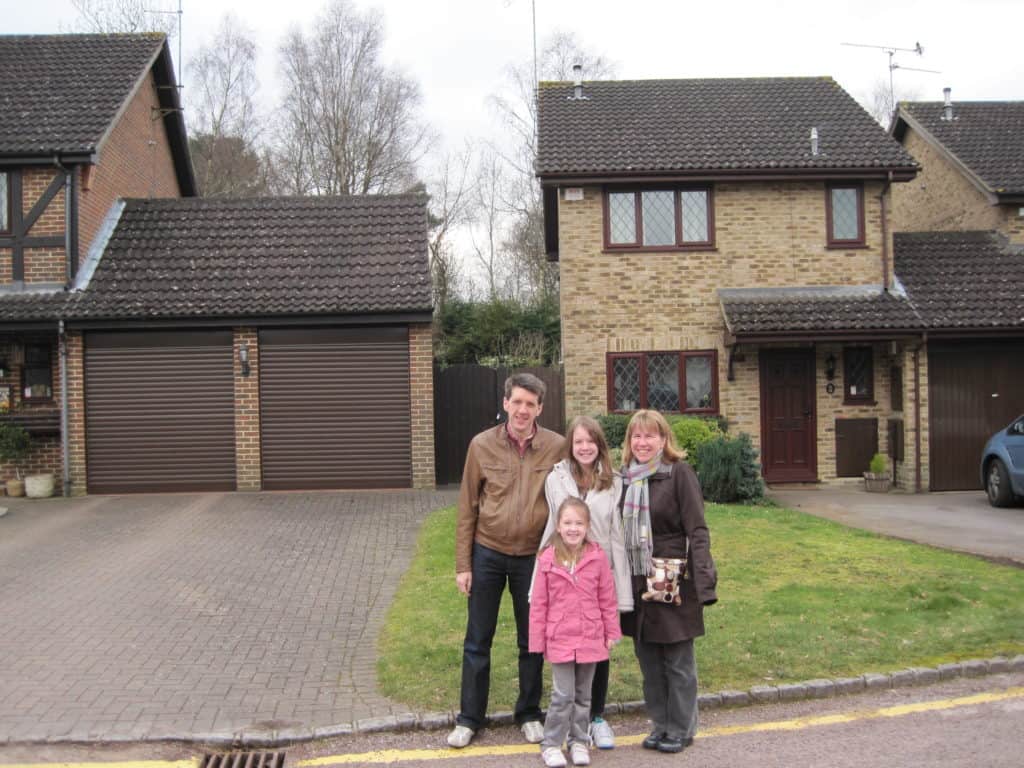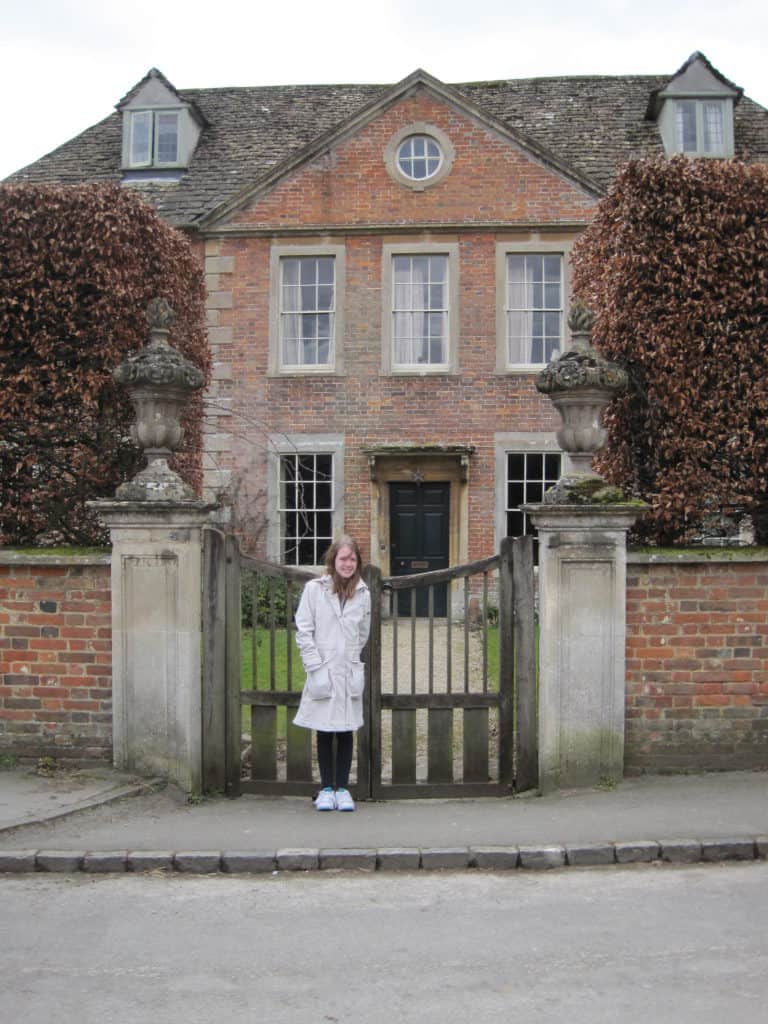 2. Christmas Day at Magic Kingdom
I have always believed that the holiday season is one of the most magical times of the year to visit Disney World and, although we had visited between Christmas and New Year's, I still dreamed of one day spending Christmas Day in Magic Kingdom. After a very difficult year in 2015, we decided that what our family needed was to escape to the happiest place on earth for Christmas and it was exactly what we needed.
We stayed at the Grand Floridian Hotel beautifully decorated with a stunning tree and a 16 foot tall gingerbread house in the lobby and enjoyed several days touring the Disney parks and the Wizarding World of Harry Potter at Universal Studios. The highlight, however, was without question Christmas Day in Magic Kingdom enjoying the wonderland of Christmas decor and holiday music, watching Mickey's Once Upon a Christmastime Parade, snow falling on Main Street U.S.A. and a spectacular holiday fireworks show to close out the day. Sure it was crowded, but it was the ultimate experience in Disney magic and one of our top travel moments.
Read our 9 Reasons to Visit Disney World at Christmas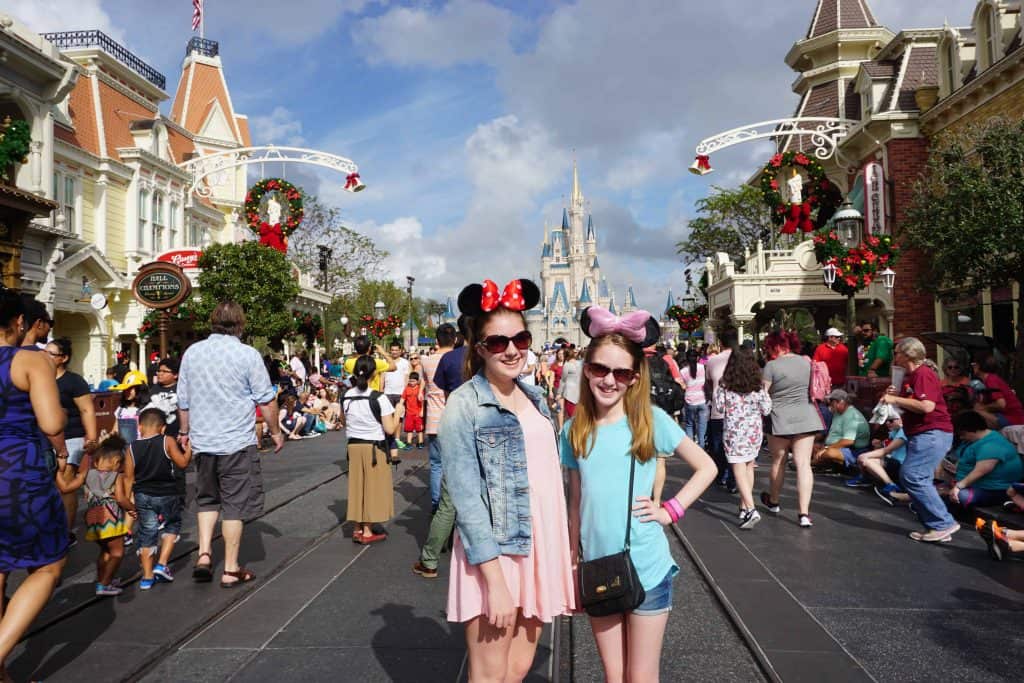 1. Family Trips to Prince Edward Island
There was never much doubt that our family trips to Prince Edward Island would top a list of our favourite travel experiences (three 1st place and one 2nd place vote). Since 1998 we have visited the island a total of 9 times and some of our best family travel memories were made there.
Playing on red-sand beaches, falling in love with Anne of Green Gables, daily scoops of Cows Ice Cream and heading home to our cottage at Kindred Spirits at the end of the day are all fond memories of PEI. Exploring new destinations with family is exciting but there's also something to be said for returning to familiar places that hold a special place in your family's heart as well.
Read more about Prince Edward Island to find out why it's our favourite family destination.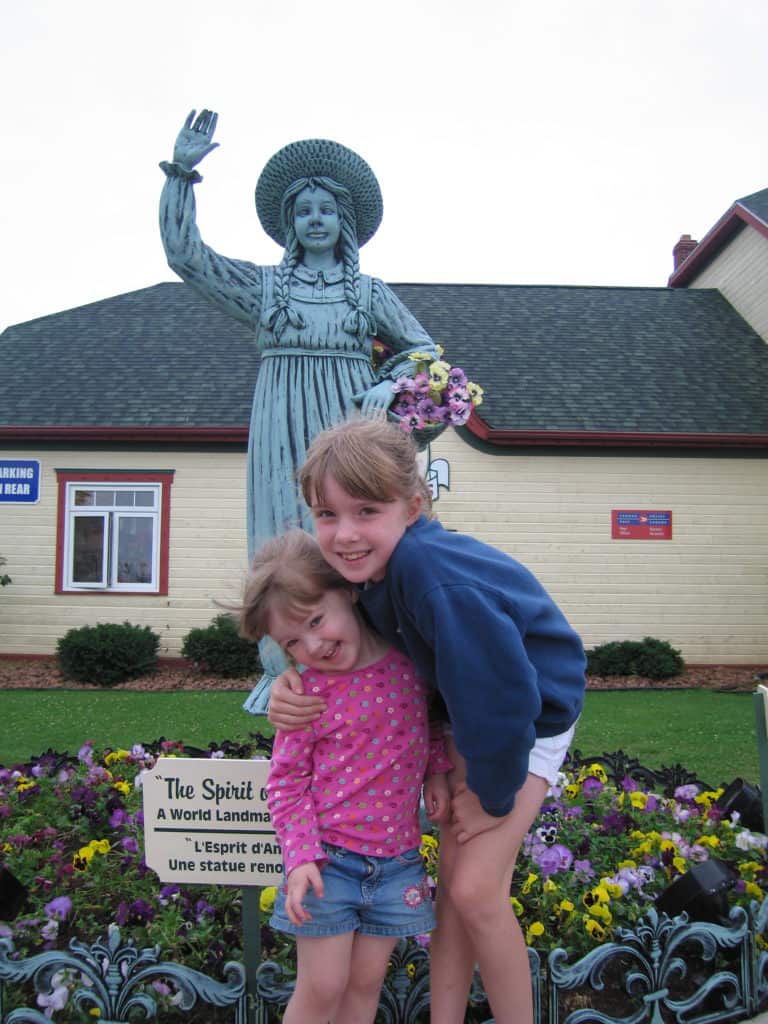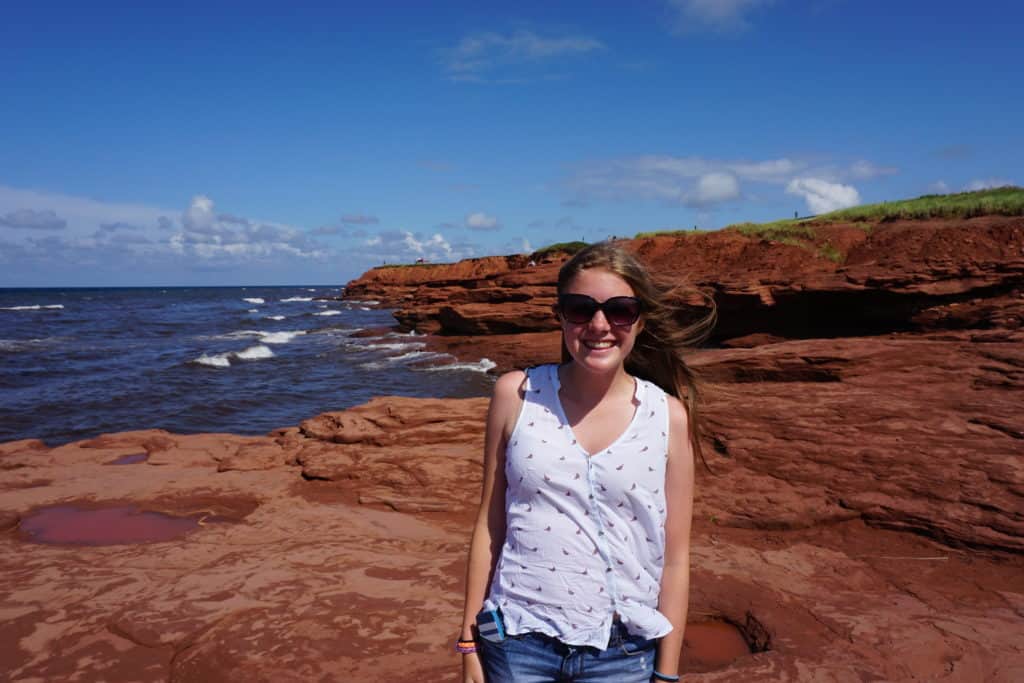 Honourable Mentions
We have been to a lot of amazing places over nearly 25 years of travelling with kids and had a hard time limiting ourselves to just 10 favourite travel moments. Honestly, I could have written a list of 50 experiences without much difficulty. These are the others that made the top 10 list for at least one of us.
A heartfelt thanks to everyone who has been following our travels and reading over the past 10 years. You make this all possible and it means the world to me.